Road trips seem fun with your family or friends packed into a car and driving along coasts and countrysides. But renting a car is not necessarily budget- or eco-friendly. Train travel has been increasingly popular among adventurers looking for an alternate way of getting around that does not require securing a driving license or going through airport security. It also gives the designated driver a little break. It allows travellers to travel faster, further and without much fuss.
The increasing popularity of train travel has motivated many countries to improve their current railways or even develop new major projects such as a high-speed rail system. The benefits of train travel seem endless with it being a more eco-friendly and cost-effective form of transportation. Train travel is a great way to take in the beautiful views of any destination — watch scenic landscapes unfold as your train whizzes by. Here are a few you can try.
1. Japan – Shinkansen
The Shinkansen seems to be the gold standard in train travel around the world. As a symbol of efficient and cost-effective travel, this network of high-speed railways connects popular Japanese cities such as Tokyo, Osaka, Kyoto, and Hokkaido. Did you know you could travel from Tokyo to Osaka in just two and a half hours?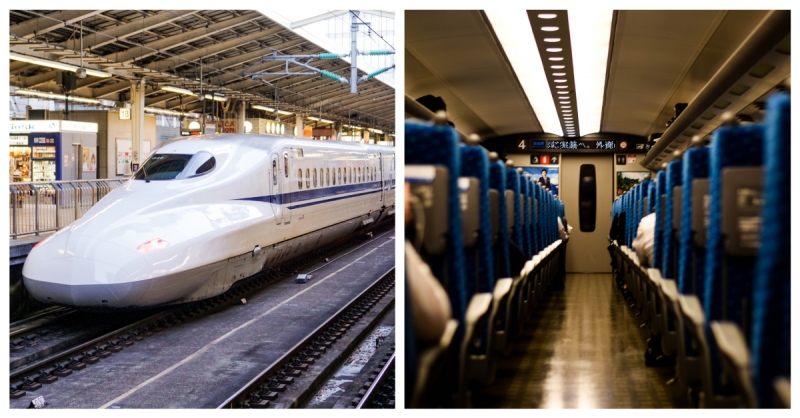 The bullet trains travel up to 320km/h and are relatively silent on the go, making sure your journey is comfortable. Visitors who do not reside in Japan should purchase their Japan Railway pass (JR pass) before arrival. The rail pass is only available to non-residents of Japan.
2. Saudi Arabia – Haramain High Speed Railway
Good news: You will be able to travel between Madinah and Makkah via the Haramain High Speed Railway. This high-speed train travels about eight times in each direction till early 2019, when the frequency will be increased to 12. The tickets are available for online purchase. The train will run from Thursday to Sunday, every 60 minutes.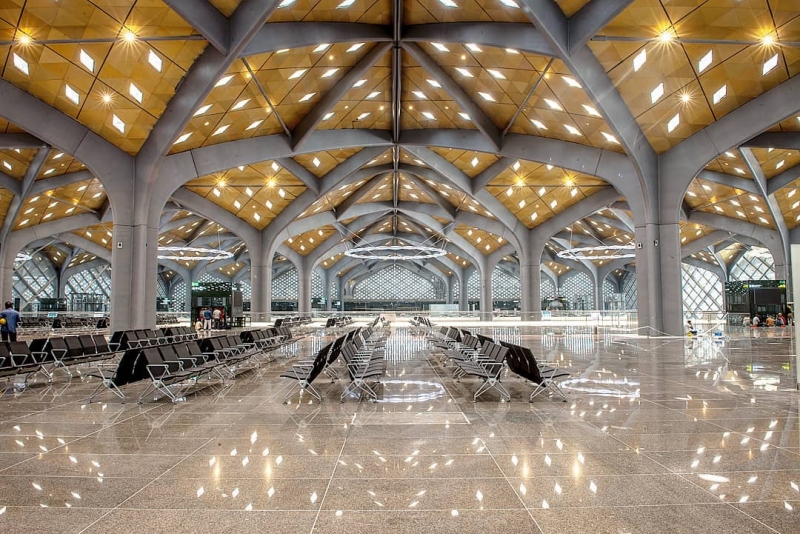 The Haramain High Speed Railway, which is 450 kilometers or 280 miles long, will make five stops along its journey. This is part of an initiative to boost tourism. This new railway will also help those embarking on the Hajj pilgrimage and is seen to bring about a decrease in the dependence on oil exports.
3. South Korea – Korail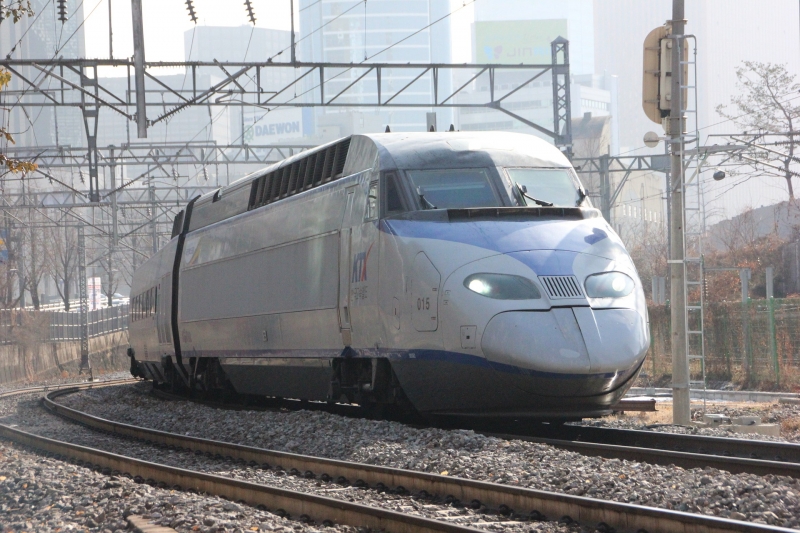 Korail is South Korea's high-speed railway system that connects various cities such as Busan, Yongsan, Suwon, and of course, Seoul. They have a multitude of train services for travellers to uncover the beauty of South Korea including their sightseeing trains such as the Sea Train and the DMZ Train. Such regional train services are the perfect form of transport for those wanting to explore the nature hidden in these parts of Korea.
The budget-friendly option would be to get a Korail pass. If you are planning to travel in groups of two to five, you might want to purchase tickets as a group for further discounts. You could choose between consecutive pass or the flexible pass, which would mean a pass for consecutive days of train travel or a pass that's good for a selected number of days.
4. Turkey – Yüksek Hızlı Tren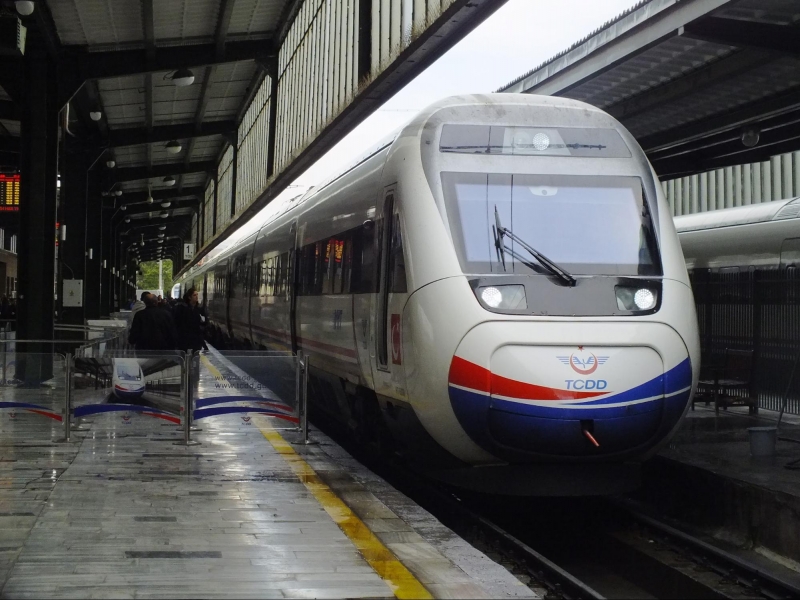 The emergence of high-speed railways in Turkey is relatively new. The only high-speed rail in Turkey runs between Pendik, near Istanbul, and Ankara. It will take a traveller about three to four hours of train travel. This is a great budget-friendly option especially if you choose to take the overnight train rides as it would allow travellers to save on a night's accommodation.
The train makes stops along the way in cities such as Konya and Eskisehir. You will be able to connect to regional lines for you to discover more rural areas of Turkey. With the exception of the coastlines, the Turkish State Railways extensively cover the country, making it a convenient travel option.
Also read: Your Muslim-Friendly Itinerary To Turkey: Discover Istanbul, Cappadocia and Pamukkale in 7 Days
5. Uzbekistan – Afrosiyob
You can now travel the silk road when you ride this high speed rail in Uzbekistan. The Tashkent–Samarkand high-speed rail line, spanning 334km or 214 miles, connects the two largest cities of Uzbekistan. With a travel time of slightly more than two hours, this high-speed rail will travel through other Uzbek provinces of Tashkent, Sirdaryo, Jizzakh, and Samarqand. The trains operate on a daily basis.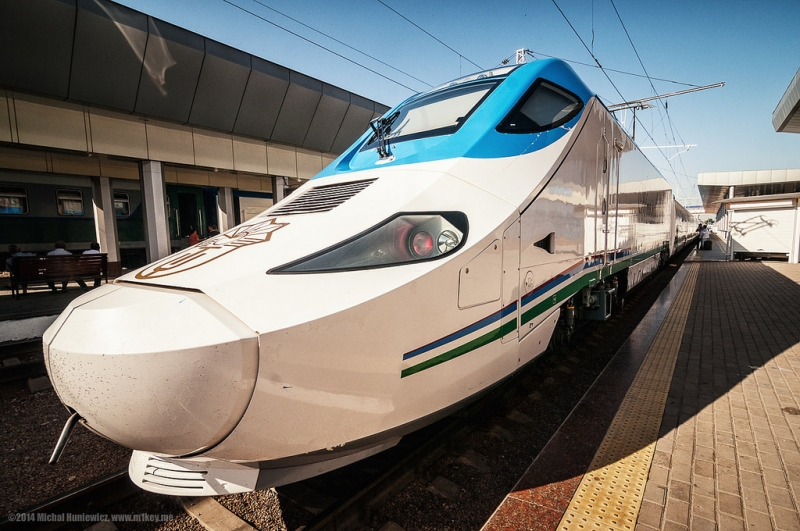 When you book an economy class ticket, you will be served some free tea with biscuits. There is also another cart selling other snacks and drink in case you feel famished as you travel. Maybe even head to the cafe car if you are looking for heavier meals. Riding business class comes with more expensive fees but slightly roomier seats.
6. Taiwan – High Speed Rail (THSR)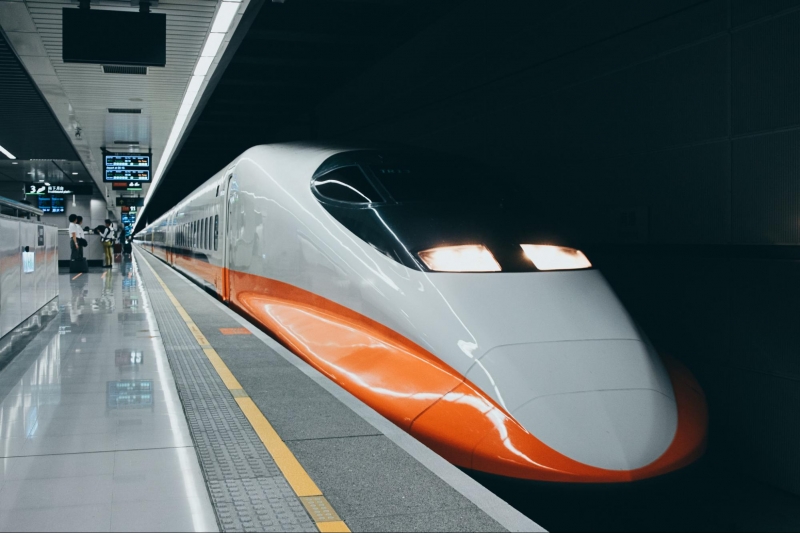 Running along the west coast of Taiwan, the high-speed rail is 350 km long. The railway extends from the capital Taipei to Kaohsiung. This single way ride will take travellers only an hour and a half.  As it travels up to 300 km/h, you can stop at any of their 12 high-speed rail train stations along this railway. This railway system was built with the aim of making public transport travel more convenient.
You will be able to reserve seats on their trains when you purchase business or standard class tickets. Those with non-reserved seat tickets are able to choose their seats only on the date of travel. There is a specific carriage equipped with special facilities for passengers with any disabilities.
Also read: 7-Day Muslim-Friendly Itinerary For Your First Trip to Taiwan
7. Spain – Alta Velocidad Espa
ñola (AVE)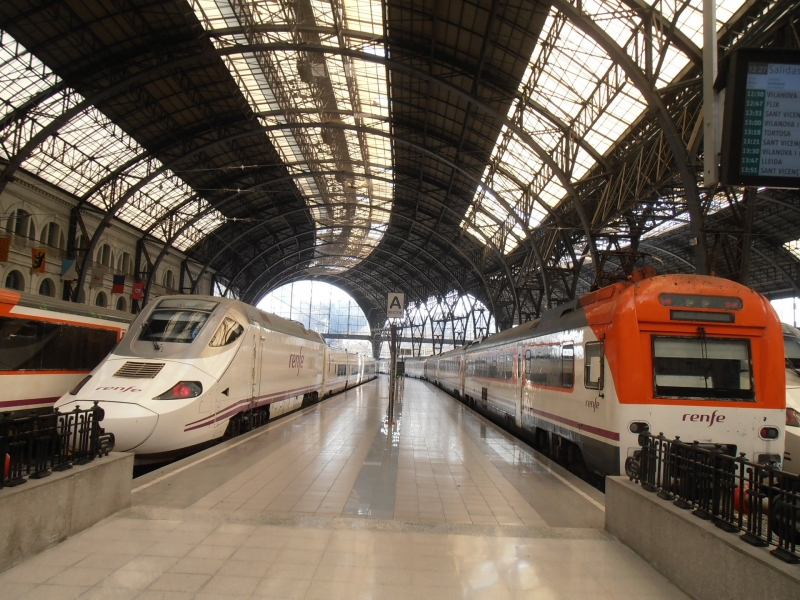 Running up to 310 km/h, the Spanish high-speed Alta Velocidad Española (AVE) train operates throughout Spain. Being the longest high speed rail network with 3240 km, the AVE is just the second longest train network worldwide. Madrid, Barcelona, Cordoba, and Seville are just some of cities this high-speed train passes through. Travellers can expect a trip from Barcelona to Madrid to take less than three hours, if the train makes multiple stops in between.
You will also be able to take a train to France after a 131 km connection was constructed in 2013. This connection to France provides travellers with an option to extend their Spanish holiday to the rest of Europe. Reservations on the AVE are mandatory, which can be made online or at the train stations. Do note that reservations incur a small additional fee depending on the class.
8. Germany – InterCity Express (ICE)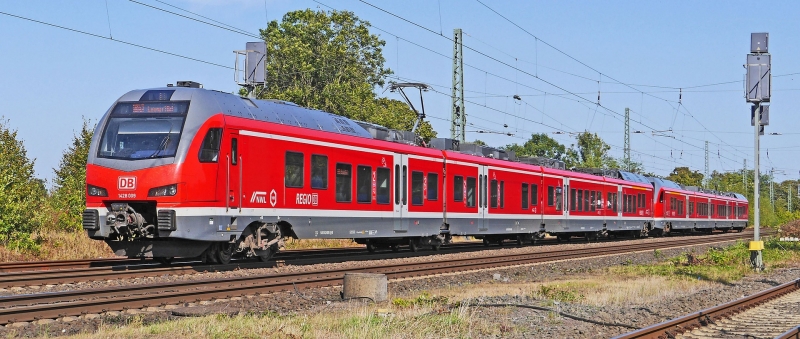 The InterCity Express (ICE) seems to be the fastest and most efficient way to uncover Germany while travelling up to 300 km/h. This railway network connects multiple major German cities such as Cologne, Berlin and Hamburg. Operated by the Deutsche Bahn, the train facilities might vary with the route it takes but its wide range of facilities ensure that no travellers' need would not be cared for.
The ICE network also allows train travellers to explore the rest of Europe with connections to neighbouring countries such as Denmark, the Netherlands, Belgium, France, Switzerland, and Austria. Seat reservations are not required but are highly recommended for those travelling long distances or during peak times.
9. Portugal – Portuguese Alfa Pendular High Speed Rail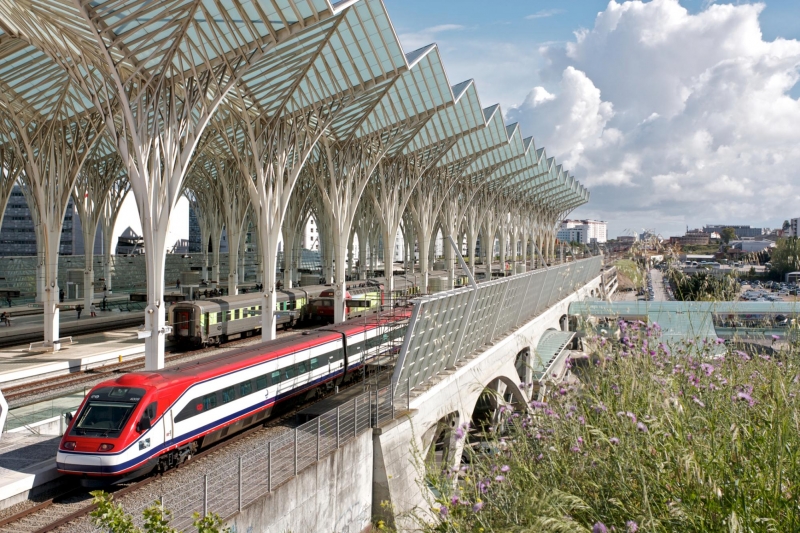 This train network connects multiple major cities from north to south of Portugal, connecting Lisbon and Porto. The train ride should not take you more than two hours with trains travelling up to 220 km/h. Cities such as Coimbra, Porto, and Braga are easily accessible via this railway network. Travellers are able to stay connected while on board with their free wifi. It is also important to note that different class tickets will entitle you to different amenities. You are highly encouraged to make seat reservations for your train travel with a small fee of five euros.
10. United Kingdom – High Speed 1
Though the UK's railway system is not considered a high speed one, with trains travelling at most 200 km/h, in comparison to international standards of 250 km/h. Yet, it is still one of the most efficient train systems in the world. Currently, there is a mixture of international lines such as the Eurostar and domestic Southeastern passenger services such as High Speed 1.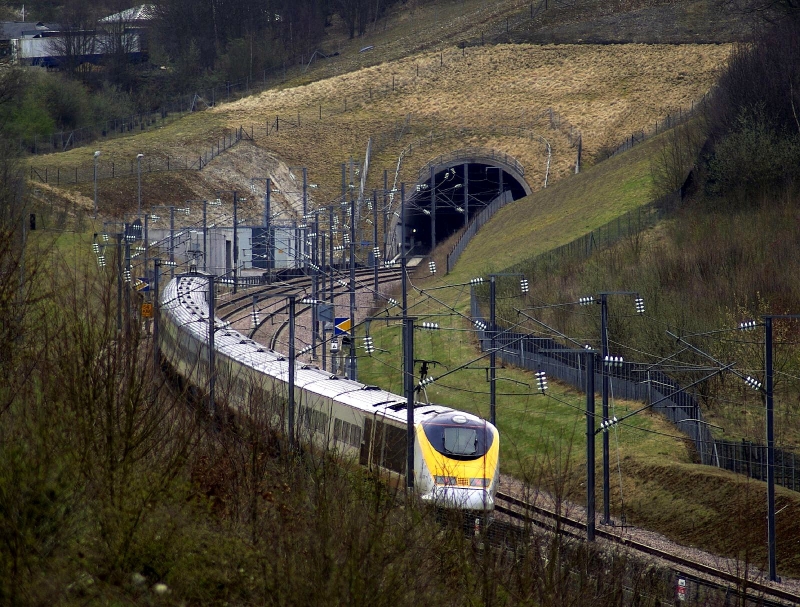 The local government is also planning a second phase for the high-speed railway system in the next 10 to 20 years. This second phase is aimed to connect London to other Northern English cities such as Birmingham and Manchester. It would also significantly reduce current travelling times almost by half. There is also a plan to extend this railway to Scottish towns like Glasgow by the end of 2024.
With alternative forms of convenient and efficient travel, you are no longer limited to exploring just metropolitan cities or countries. Not only is train travel a more cost-effective and environmentally friendly type of transportation — it will also ease the minds of neophyte drivers who are afraid of getting behind the wheel in new countries.
Also read: How to Conquer Southeast Asia by Train: 7 Cities, 16 Days, S$1000 (US$700)