Turkey is a popular Muslim-friendly destination brimming with rich history, exotic culture and a whole lot of doner kebabs. This bicontinental country, full of Western and Eastern influences, is an ideal travel destination for Muslims as Islam is predominantly practised here. This also makes it relatively easy for Muslim travellers to find their next Halal meal aside from sticking to typical kebab stalls. Even though doner kebabs originate from Turkey, you can't leave without trying other local delicacies such as Köfte and Baklava. While you're there, enjoy a traditional Turkish tea session and sip on some refreshing apple tea.
This itinerary is great for Muslim travellers who are interested in revelling in the famous sights and sounds of Turkey. From the bustling city of Istanbul and the "snowy" Pamukkale to the majestic fairy chimneys in Cappadocia, brace yourself for a full Turkish experience.
Day 1 – Istanbul, "Welcome to Asia and Europe"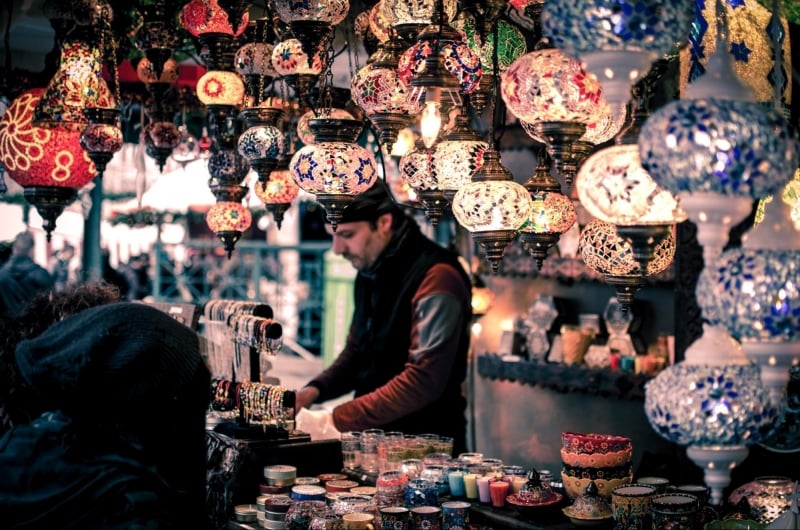 Istanbul is by far the most popular city in Turkey. This city not only connects Europe and Asia but is home to some of Turkey's most famous attractions. The city's allure constantly draws visitors from around the world who seek to marvel at the Ottoman era sights, witness remnants of once-powerful empires and bask in views of the beautiful Bosphorus. The tantalising culinary scene is a huge bonus (read: delicious Mediterranean food galore).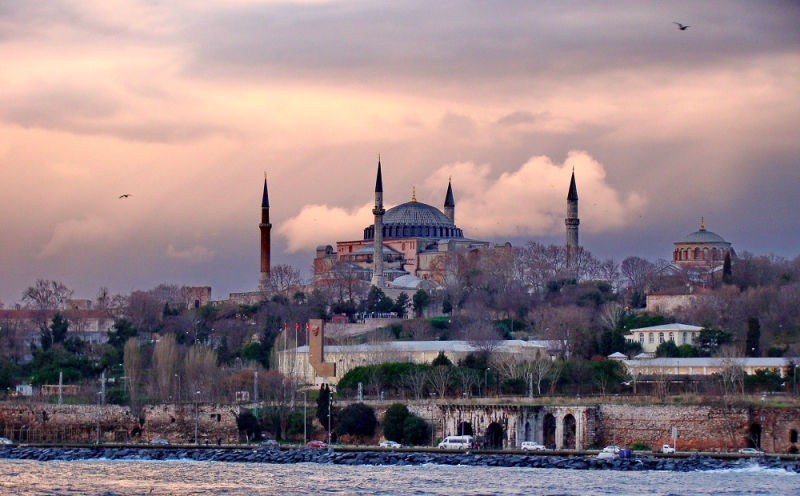 From Hagia Sophia to the Blue Mosque, feast your eyes on the prevalent Islamic architecture. (Hint: The Blue Mosque is easily spotted as it is the only mosque with six minarets!) Later, roam the alleys of the Grand Bazaar and purchase a memorable keepsake to remind you of your visit.
Day 2 – Ankara, Turkey's Cosmopolitan Capital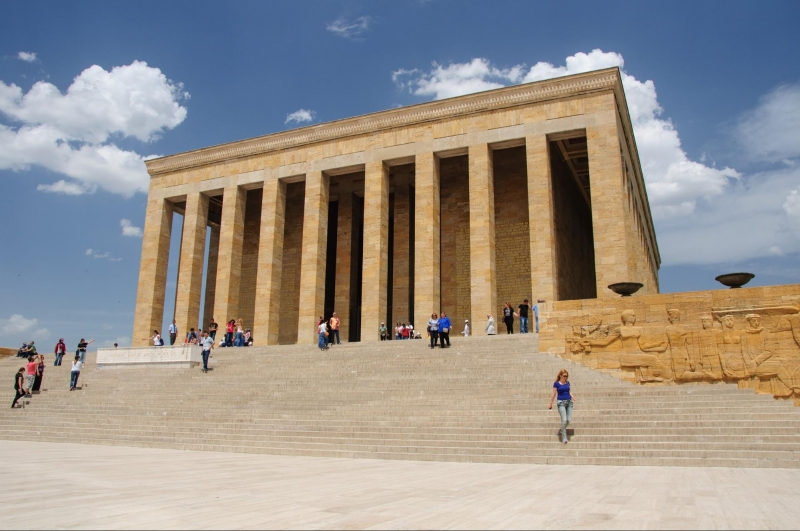 For a scenic route, hitch a ride on the Ankara – Istanbul high-speed railway to Ankara, the country's cosmopolitan capital. Once here, you'll be in for a quick history lesson as you explore the ancient past of Anatolia. You can also pay your respects at Anitkabir, home to the mausoleum of Kemal Ataturk who was the first president of modern Turkey. The Temple of Augustus and Rome is another treasure trove you cannot miss as you continue to immerse in Turkey's profound history.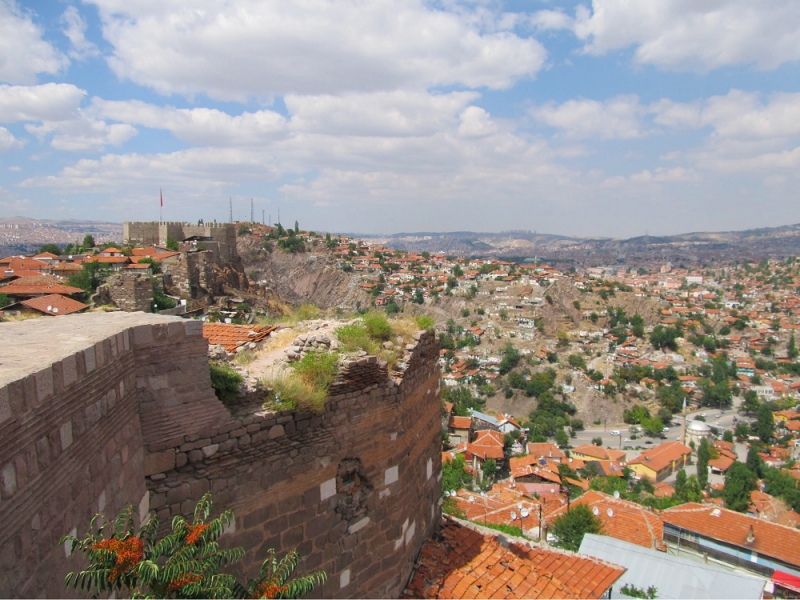 If you have a deep appreciation for unique Ottoman-era architecture, the Ankara Castle is where you should be. Take this chance to also travel back in time when you visit the Museum of Anatolian Civilizations that is located on the south side of the castle.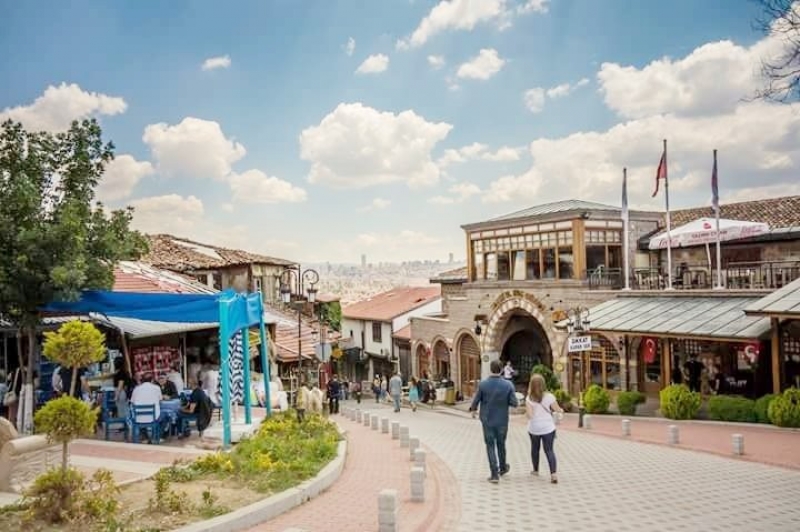 If you find yourself with some extra time, why not shop for some Angora wool at the long-standing stall along Cikrikcilar Yokusu (Weavers' Road). You may also find some interesting antiques and handicrafts here to take home as souvenirs.

Tip: In preparation to journey to Cappadocia, prepare for a full day of travel if you opt for the cheapest but longest route. An overnight bus ride will take between 10 to 12 hours. Domestic flights would be a better option for the restless souls as it only takes 90 minutes.
Also read: 10 High Speed Rails in Muslim-Friendly Countries
Day 3 – Cappadocia, Get High or Stay Low
Tip: Remember to schedule the hot air balloon ride on your first day to avoid the plausibility of unfavourable weather conditions. We highly encourage you to book private transportation as well, to save precious time.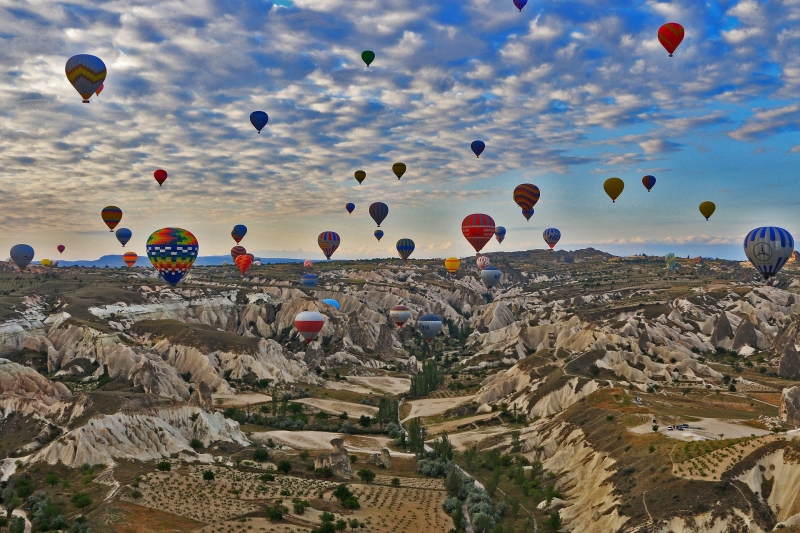 There is no time to sleep when the world (of Cappadocia) awaits you! Early birds must ride the hot air balloon ride to take in all the beauty that surrounds you. From the top, you will view the famous "fairy chimneys" clustered in Göreme and Pasabag (Monks Valley).
Though formed millions of years ago, these majestic carved-out rock formations still retain the magic of Cappadocia and enchant travellers from all over the world. When the sun sets later in the day, witness these magical fairy chimneys transition in colour.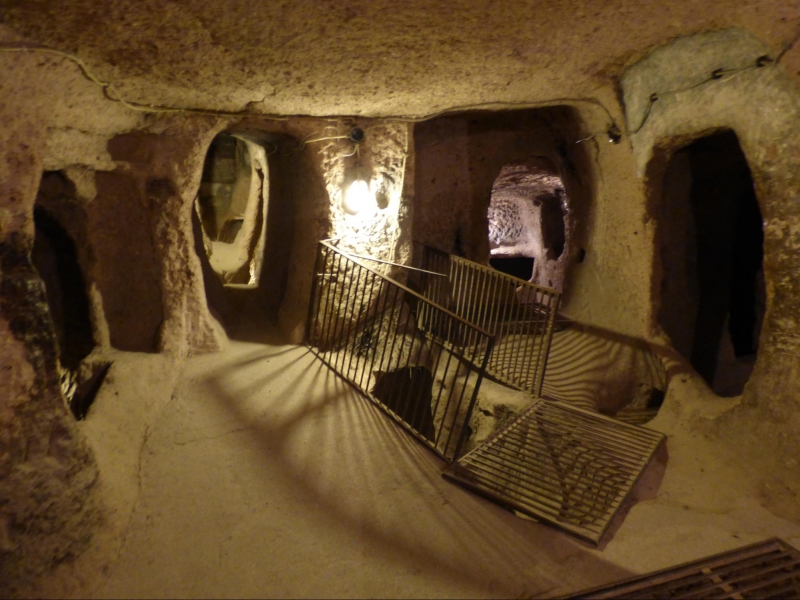 If you are afraid of heights, go underground instead and visit the largest underground city in the region! Kaymakli Underground City is a labyrinth of a hundred volcanic earth tunnels and rooms that were used to hide from invaders. The sloppy and narrow passages are interesting to navigate as you explore this UNESCO world heritage site.
Fun Fact: Inhabitants of this region still make use of various parts of the tunnels as cellars, storage areas and stables, which they access through their own courtyards.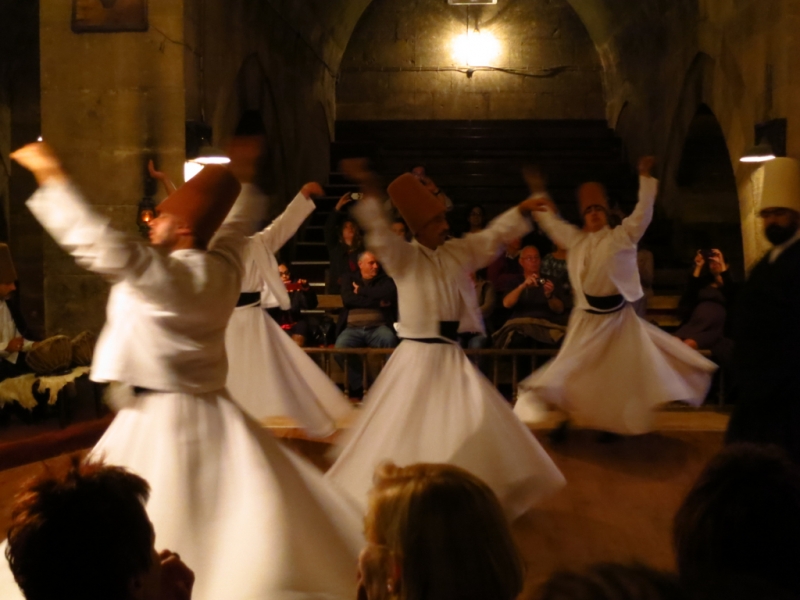 End your day with a special Turkish performance of Sarihan Caravanserai. The Whirling Dervish is an essential spiritual part of Turkish culture, only performed by religious men. As the men whirl into a trance of truth and perfection, sip on some traditional Ottoman sherbet drink and while your evening away.
Day 4 – Göreme, Sightseeing and Spas Galore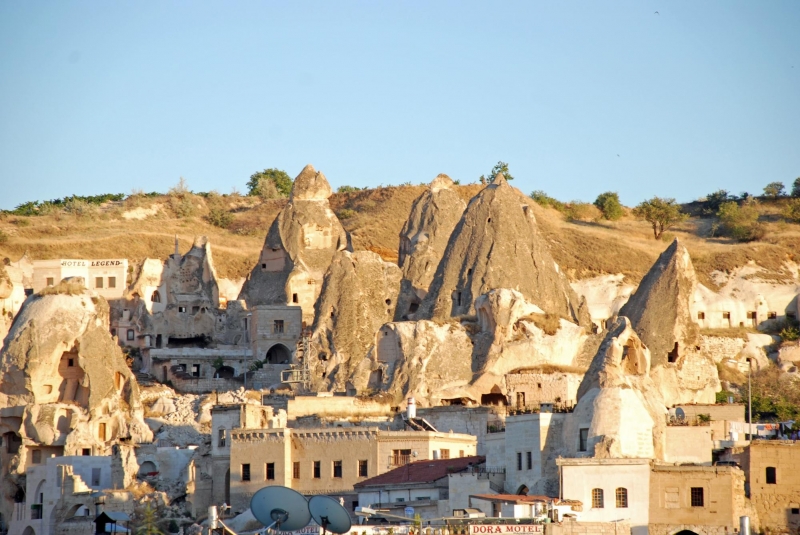 Start the day with a visit to Göreme, a town nestled in the Cappadocia region of Turkey. Make your way to the Göreme Open Air Museum where you will be left in awe with the unique architecture all around.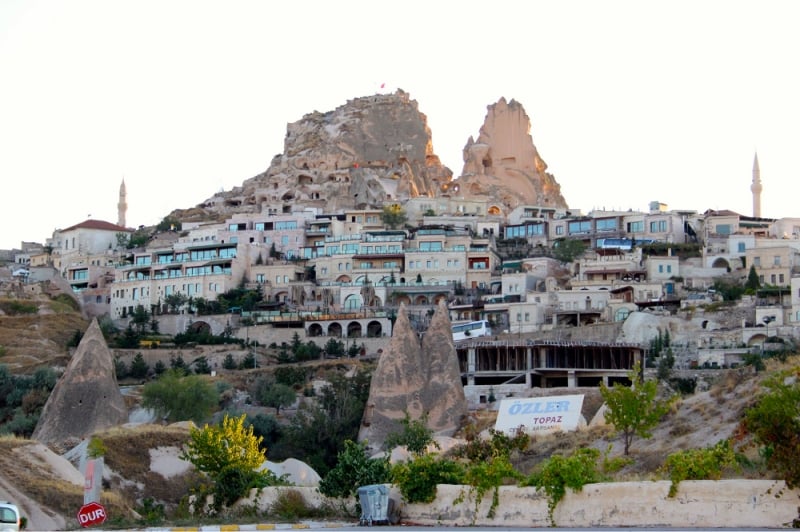 Thereafter, head southwest to Uçhisar Castle which is about five kilometres away from Göreme. Uçhisar Castle is the highest point in Cappadocia which gives you the best panoramas of Mount Erciyes. If you're game for more adventure, travel to Pasabag or Monks Valley for a close-up exploration of the fairy chimneys.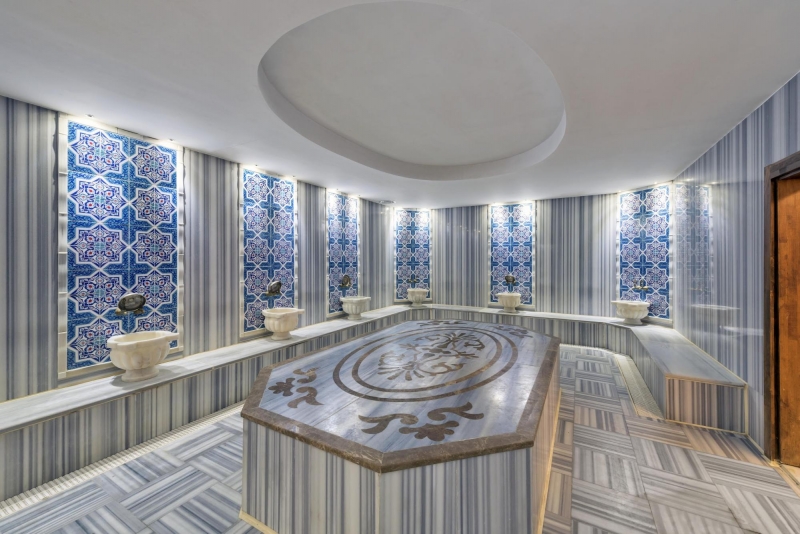 Prepare for a hectic travel the following day by winding down at an authentic Turkish spa. The hammam is a Turkish bath where you can drown your stress and worries away. Ladies, you can also opt for an additional facial or oil massage if you need that extra pampering.
Day 5 – Selçuk/Ephesus, Travel Back in Time
The most economical way to get here might be by direct bus from Nevşehir, Cappadocia to Selçuk near Izmir. The journey will take 13 hours but is an ideal option for budget Muslim travellers.
Alternatively, you can hitch a bus ride to Konya which takes four hours and add an extra day to explore Konya, a pilgrimage site for Sufis. From Konya, you can take an overnight train to Selçuk which will take 12 hours. The fastest way is, of course, to fly which will take an hour!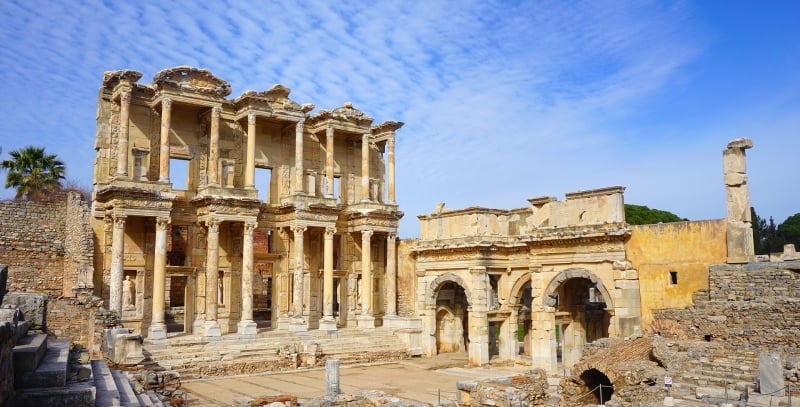 Take it easy today by exploring the UNESCO world heritage site of Ephesus. As the site of one of the most well-preserved Roman ruins in the world, Selçuk gives off small-town vibes that will make you feel welcome. Ephesus, filled with Terrace Houses, was built in the 10th century as a centre of trade and commerce during ancient times. You will also have the opportunity to inspect the Roman Library of Celsus and the Great Theatre.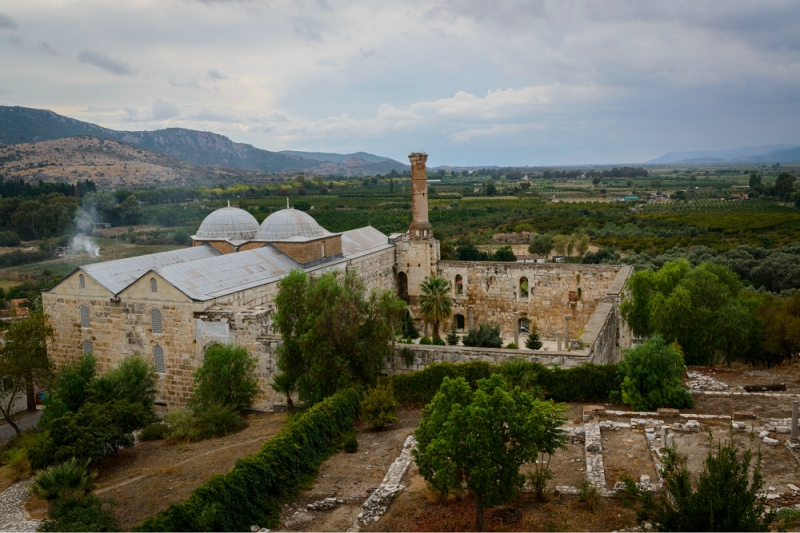 As you slowly peruse through the Temple of Artemis, Isabey Mosque and Meryem Ana Evi, take in the sights of Greek/Roman life in the past. Isabey Mosque is a great place to witness Anatolian Beylik architecture while appreciating one of the Seven Wonders of the World, the Temple of Artemis. Although the Temple of Artemis has been rebuilt multiple times before its ultimate destruction, you can view the final remains at the Ephesus Archaeological Museum.
Day 6 – Pamukkale, The "Cotton" Palace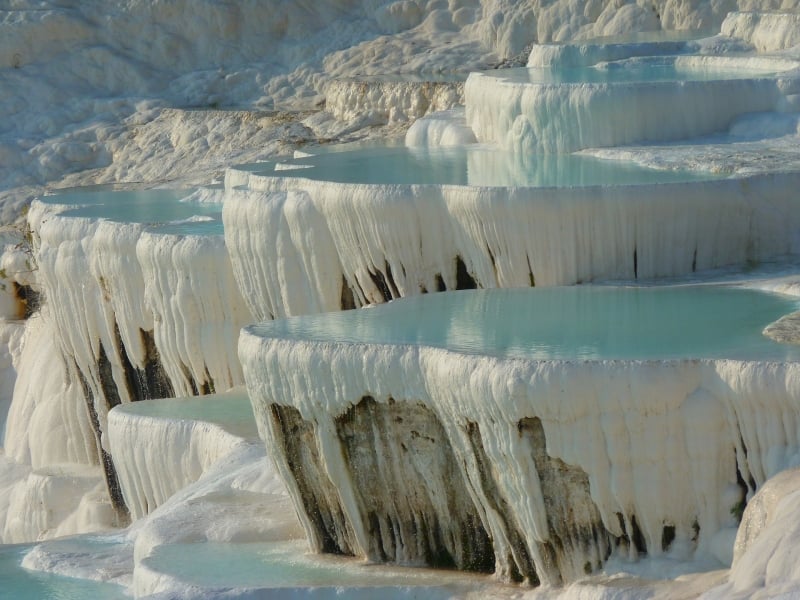 Hop on a three-hour train ride to Pamukkale, the snow-like charm of Turkey. This "Cotton Palace", near Hierapolis, is an ancient Roman spa city rich in history with its well-preserved Roman amphitheatre. What's iconic here? Their thermal waters streaming down the white travertine terrace! Don't leave without soaking in the Antique Pool (also known as Cleopatra's Pool), a geothermal pool run like a modern-day spa with facilities.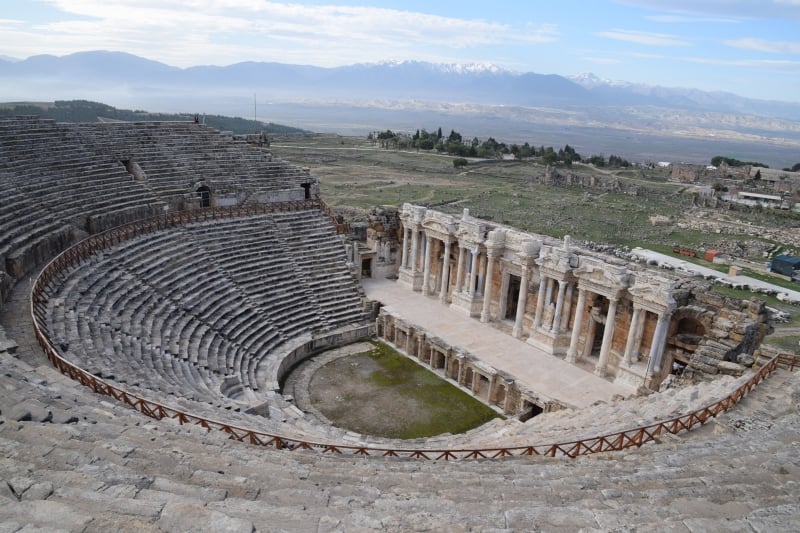 History buffs, do visit the Hierapolis Archaeology Museum. This former Roman bath-turned-museum features findings from places such as Laodicea. You can also find various other artefacts from sarcophagi to jewellery on display. 

Other historical sites that you can visit include the Hierapolis Ancient Theatre, the Temple of Apollo, the Plutonium and the Temple of Nymphaeum. On your final day here, catch an hour-long flight from Izmir Airport back to Istanbul.
Day 7 – Istanbul, The Final Day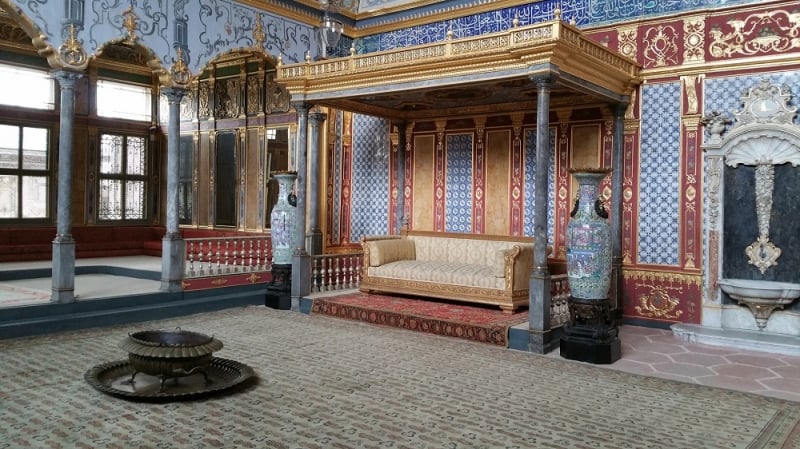 If you have extra time before catching your next flight home, why not spend your afternoon browsing through the museum of Topkapi Palace. This museum features many historical artefacts and relics including those of Sultan Mehmed II, the mastermind behind this palace.
To round it all up, incorporate a quick boat tour along the Bosphorus, the strait that divides Europe and Asia, to really marvel at the sights one last time.
We got your itinerary all planned out. Now, choose a departure date, tag a travel buddy and book those tickets to Turkey! Be sure to bring your appetite and energy for a full-on Turkish adventure.
Also read: Top 10 Women-Friendly Holiday Ideas