It's no secret that living as a Muslim woman can be challenging. Despite it all, we've continued to thrive, and we're not afraid of showing the world what we can do.

In this day and age, influential Muslim women are using social media as a platform to share with the world their lives and their work. From politicians to authors and athletes, seeing the Muslim woman experience so represented and diverse can be incredibly inspiring. It may even be a source of motivation for the rest of us to go out there and make our mark in the world.

However, it doesn't have to be a one-way thing; by interacting with their Instagram stories or liking their posts, we're showing our support for these women and their work. Pull up your Instagram app, and stay connected to these influential Muslim women who are doing great work and will inspire you to do the same!
1. Ilhan Omar, @ilhanmn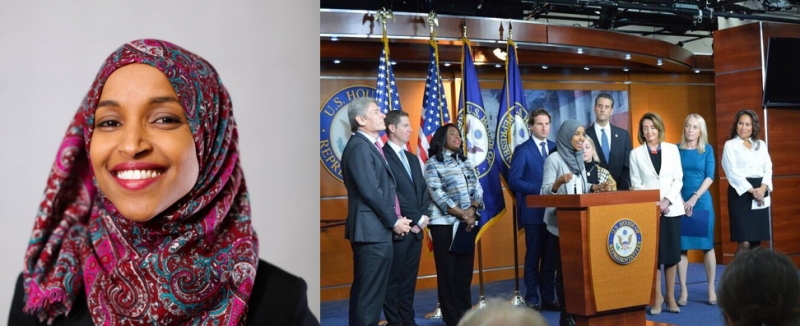 This first influential Muslim woman has been all over the headlines as of late. Sworn into office in January 2019, Ilhan Omar is one of the first two Muslim-American women elected to Congress, along with Rashida Tlaib. Born in Somalia, her family spent four years in a Kenyan refugee camp as they fled civil war, before entering the States in the 1990s.
Keep up with Ilhan Omar as she challenges the status quo in the U.S. political scene, including being the first member of U.S. Congress to wear a hijab, ending a 181-year headwear ban. On Instagram, Ilhan mixes a balance between advocating for her views, along with heartwarming posts of life and her interactions with other brilliant women.
2. Vivy Yusof, @vivyyusof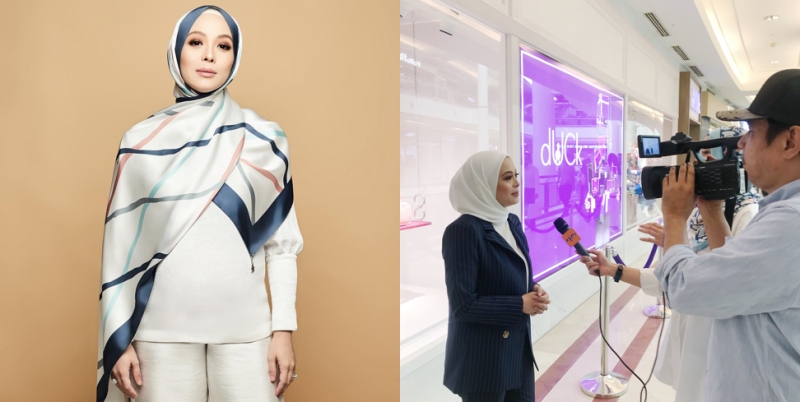 Anyone who knows anything about modest fashion must know who Vivy Yusof is. A Malaysian entrepreneur, blogger and vlogger, she co-founded FashionValet, a multi-million dollar fashion e-commerce company. Vivy also heads The dUCk Group, which offers scarf collections, stationeries and home and living products.
Besides gaining style inspiration from her numerous #ootd posts, she also shares insights into being a parent and her entrepreneurial journey. You can expect Vivy's feed to be energetic and vivid, just like her personality!
3. Yassmin Abdel-Magied, @yassmin_a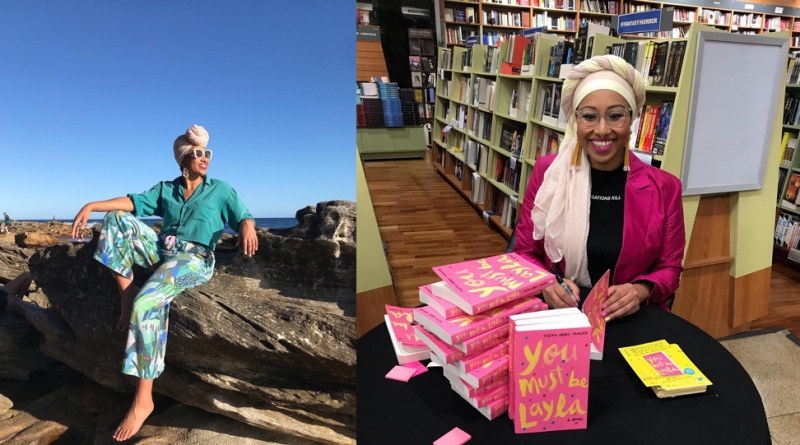 Yassmin Abdel-Magied is a Sudanese-Australian writer and self-professed "recovering engineer" currently based in London. Although trained in mechanical engineering, she has a wide broadcasting portfolio and has delivered keynotes and workshops in over 20 countries. A presenter and activist, Yassmin has been outspoken with her experiences as a Muslim woman of colour – and this absolutely translates into her Instagram posts.
She published her first memoir at only 24, and has just debuted her first fiction novel titled You Must Be Layla. Follow along Yassmin's feed as she shares her accomplishments and her journey to navigating this world that as a young Muslim woman.
4. Liyana Musfirah, @liyanamusfira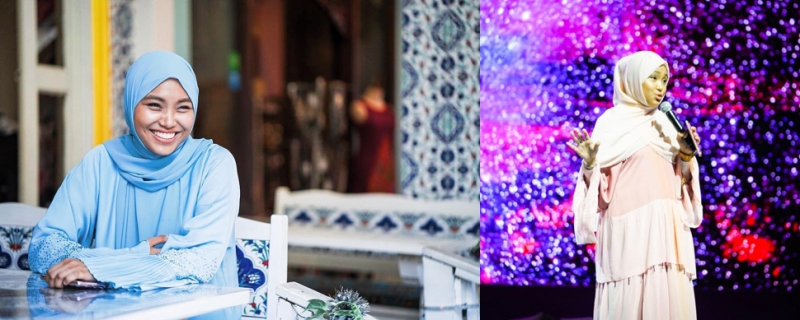 Liyana Musfirah is a Singaporean writer, speaker, and Ustazah who graduated with a diploma in Islamic law as well as a diploma in da'wah (dialogue of civilization) from Mujamma' Ahmad Kuftaro in Syria. A community-minded individual, Liyana is a champion of women's causes. She has since built a network of Muslim women who can benefit through the workshops and courses that she runs.
Join Liyana's network by following her Instagram page, where she often connects with her followers through interactive story updates. Liyana also practices what she calls 'reflective posting', which means that you'll always learn something from her insightful posts!
5. Ibtihaj Muhammad, @ibtihajmuhammad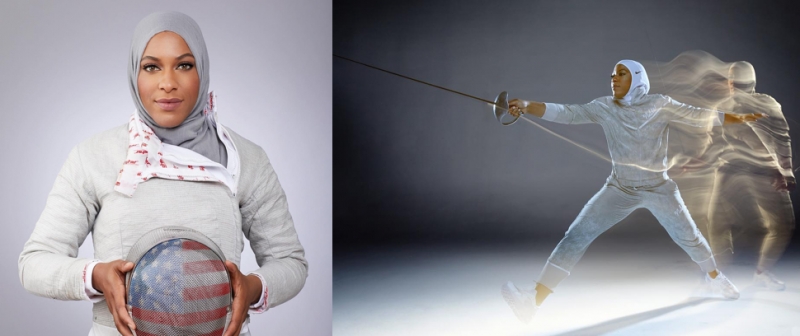 From 2016 Olympic Medal winning sabre fencer to being named as one of Time Magazine's 100 Most Influential, Ibtihaj Muhammad is a remarkable Muslim figure that transcends the sporting world. She even has a hijabi Barbie doll designed after her and has also written a memoir based on her experience as a Muslim-American woman of colour competing in the Olympics.
Ibtihaj's Instagram feed is a testament to how she's using her platform for more; she shares snippets of her life that can inspire us all, young or old. When Ibtihaj isn't in her fencing gear, she's quite the fashionable lady and even runs a modest fashion company with her siblings!
6. Syazana Sukiman, @syazanasukiman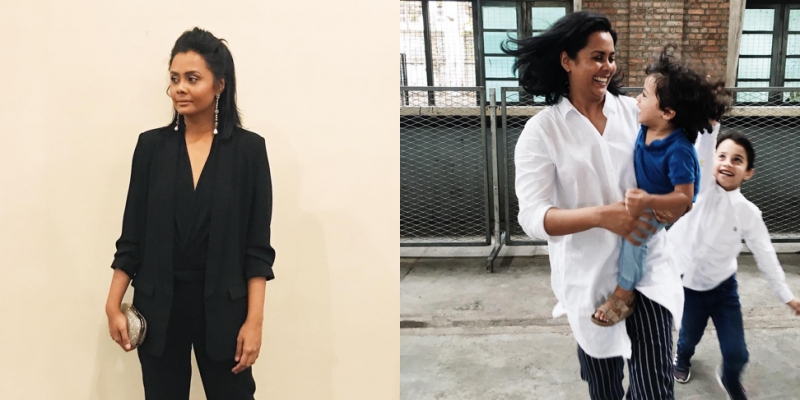 Syazana Sukiman is the founder and CCO of Whimsigirl, a Malaysian clothing company which aims to cater to every girl from any age group or walk of life. As part of the clothing brand, she heads the movement called the 'Everyday Girl' movement which encourages women to celebrate themselves as they are.
Syazana's Instagram page effectively conveys the message behind her brand, as she posts about her days as an Everyday Mom with photos and captions overflowing with love towards her family and children. As important as it is to be a successful woman, Syazana's Instagram shows that that doesn't necessarily have to be a separate task from being a mother!
7. Haifa Beseisso, @flywithhaifa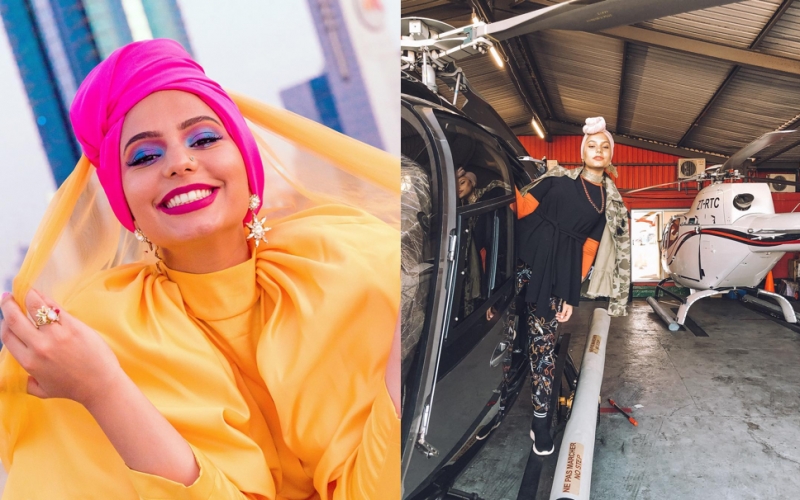 This Muslim woman with a bright personality is Haifa Beseisso, a young creative that's foremost a traveller spreading her message through YouTube videos and various social media. Haifa graduated from the American University of Dubai's digital production and storytelling program, after which she began her own travel television show on YouTube.
From Japan to Palestine, she sees herself as a "heart guide" more than a travel one, wishing to be a bridge between different people and cultures around the world. Needless to say, Haifa's Instagram feed showcases many beautiful corners of the world.
8. Hoda Katebi, @hodakatebi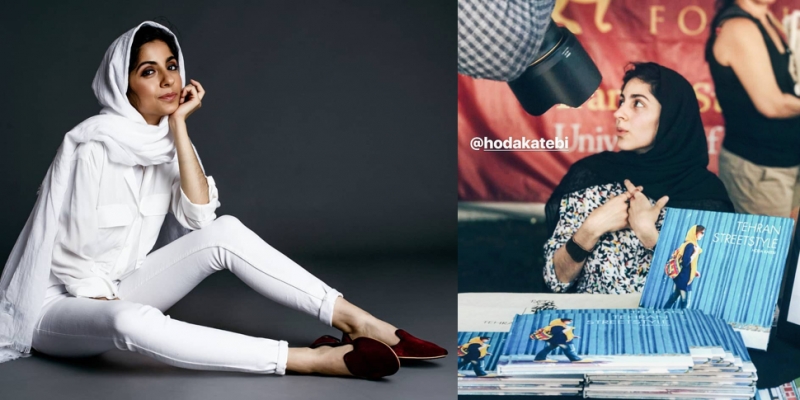 Hoda Katebi is a Chicago-based Muslim-Iranian creative who runs a political fashion platform named JooJoo Azad (meaning Free Bird in Farsi). All about challenging Orientalism and mainstream beauty standards, she also puts in the work as a community organiser. Recently, she has set up the Blue Tin Production, which is a sewing co-operative run by refugee and immigrant women in Chicago and beyond.
Hoda has also authored a fashion photography book called Tehran Streetstyle. Follow Hoda's feed for all the latest updates on her work, and join in on her effort called #BecauseWeveRead, an Instagram-based book club that will expose you to stories from unsung voices.
9. Nurul Shamsul, @nurulzbshamsul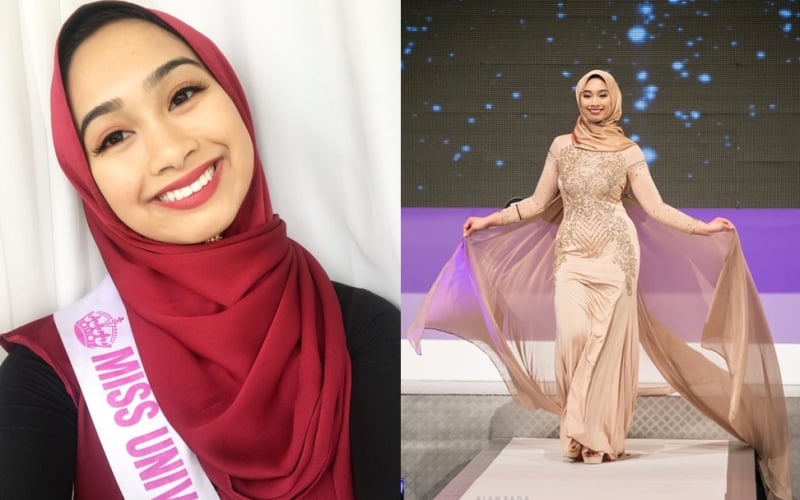 Nurul Shamsul is a Malaysian-Indonesian based in New Zealand, who clinched fifth place in Miss Universe New Zealand 2018. She gained recognition as the first hijabi to make it as a finalist in the beauty pageant, walking down the runway in modest wear.
With her down-to-earth personality as a pull for many of her followers, Nurul chronicles her life adventures on her Instagram page, from her Miss Universe journey to her solo travels. A blogger and poet, Nurul writes out heartfelt captions, which could be just the pick-me-up or reminder you need!
10. Nur Jihan Li, @naanthewiser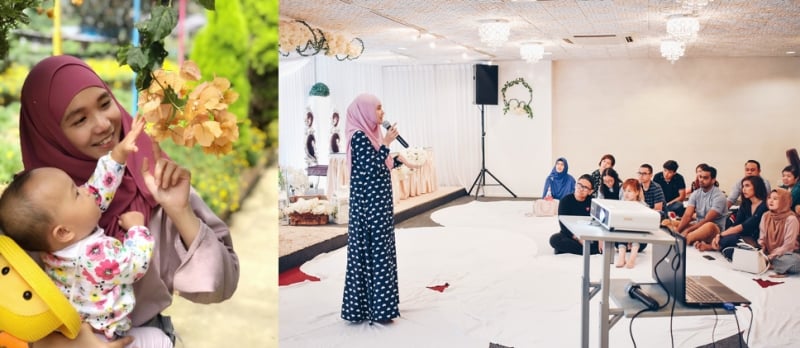 She's known as Nur Jihan Li, Jinghan, or The Radiant Muslim on Facebook, and she is a Chinese Muslim revert advocating for Muslims around the world to share their stories. Through her social media, she sets an example by sharing her own experiences as a Muslim revert and a mother.
Jihan not only inspires other Muslims to strengthen their faith but also helps non-Muslims gain a better understanding of Islam. We love her knack for connecting to people through storytelling and hope to see more Muslims follow suit!
Also read: 10 Muslim Travel Instagram Accounts to Follow
Connect with these influential Muslim women on Instagram, and gain inspiration from their remarkable lives!