What is it like to board a plane instead of a bus as part of your almost daily commute? Take a sneak peek into the lives of these frequent travellers as they journey around the globe. From sharing their travel experiences as an outwardly Muslim traveller to discovering new Halal food joints, these travellers are not only fueling the wanderlust in all of us but also sharing insightful travel tips.

As you browse through their curated feeds, you will find a myriad of scenic landscapes, timely "candid" shots and of course, the fashion-forward #ootds. Ranked in no particular order, these are 10 Muslim travel Instagram accounts to follow.
1. Aida Azlin, @aidaazlin_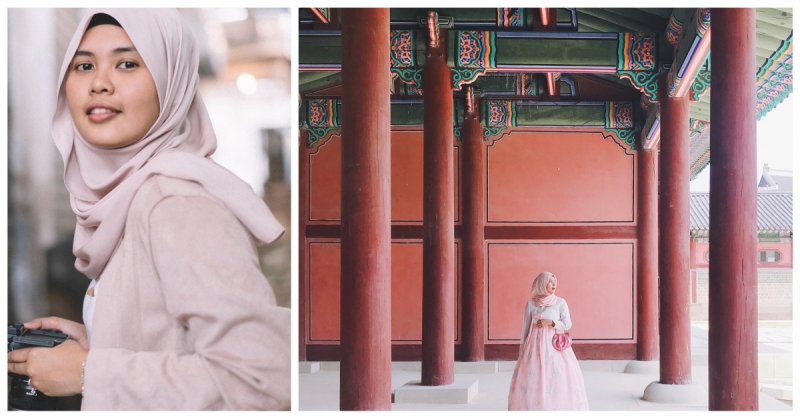 You would probably know this Muslim traveller either because you have been receiving her Tuesday Love Letters or watching her insightful vlogs on Youtube. Aida Azlin is a writer, entrepreneur and overall, just a superwoman. She started out with an online shawl business before venturing into the world of digital marketing and conducting online religious-themed classes.

Aida also serves the sisterhood community by organizing female-only tours and meet-ups in Muslim-friendly destinations. Her new show, which focuses on her famous weekly love letters to her fellow ummah, is currently airing in Malaysia. Follow Aida's journey as she models an ideal version of a modern Muslimah.

Fun Fact: Aida splits her time shuttling between Singapore and Morocco, her second home.
2. Asma' Nasa, @asma.nasa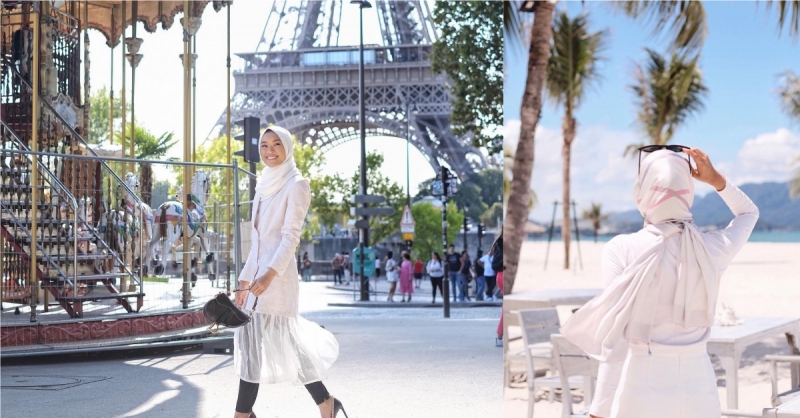 Some of you might recognize her as a best friend to a certain fashion mogul, Vivy Yusof, but this modern Muslimah is a fashionista and avid traveller in her own right. Asma' (don't forget the apostrophe) Nasa rose through the ranks in the fashion world where she worked as a Magazine stylist and then as the Creative Director of Malaysian brand, Olloum.

Now as an independent creative influencer, Asma' shares her wisdom on love, life and of course, travelling the world! She embodies the confidence and worldly outlook a modern Muslim woman should have. Check out her recent vacation to Langkawi with her husband or her #ducktravels to Paris!
3. Noor Iskandar, @nooriskandar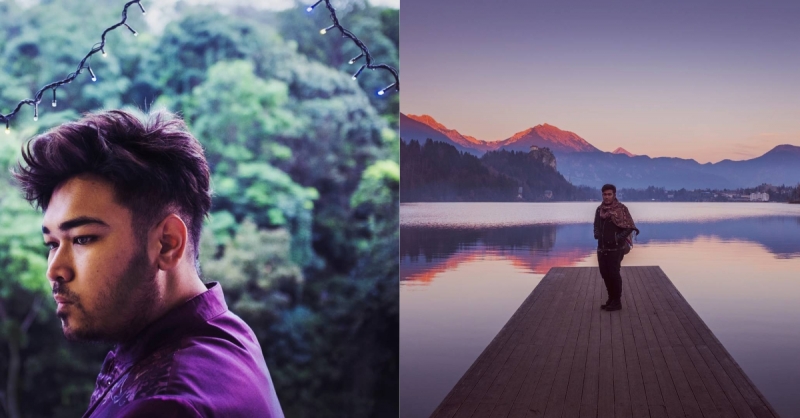 As a multidisciplinary artist and photographer, Noor Iskandar has a way of capturing the beauty and elegance of the world around him. This inspiring Muslim traveller uses his work to uncover the ethics and spirituality of Islam while capturing the acceptance of religion in various societies.
When he is not busy keeping up with research for his Masters in Arts, Noor Iskandar enjoys exploring every nook and cranny of the world while capturing the beauty of Islam in each city.
4. Nurul Humairah, @mai.rawr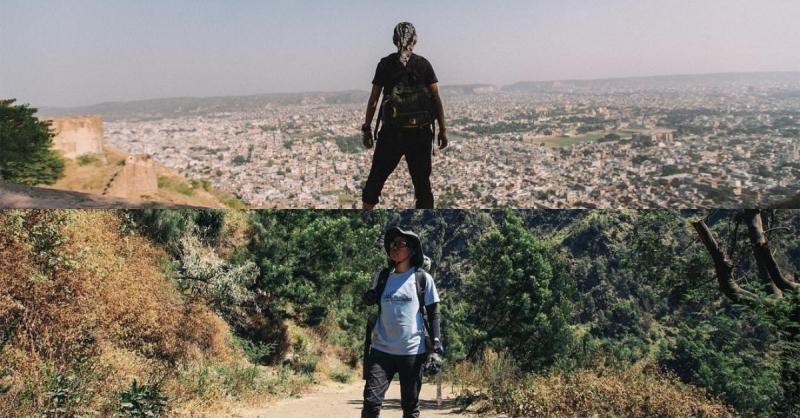 As much as solo travelling can seem intimidating, this globetrotter has proven herself by exploring the world albeit her disability. Being deaf since birth, Nurul Humairah or fondly known as Mairah has undergone seven solo trips which speak to her fearlessness and fortitude.

She first started with roaming the streets of Bangkok but has since embarked on other adventurous endeavours like climbing Mount Rinjani. As she explores the road less travelled and raising awareness to the hearing-impaired community, Mairah enjoys photographing her journey. Follow her as she overcomes her challenges while travelling solo with the help of writing and Google translate.
5. Neollene, @neollene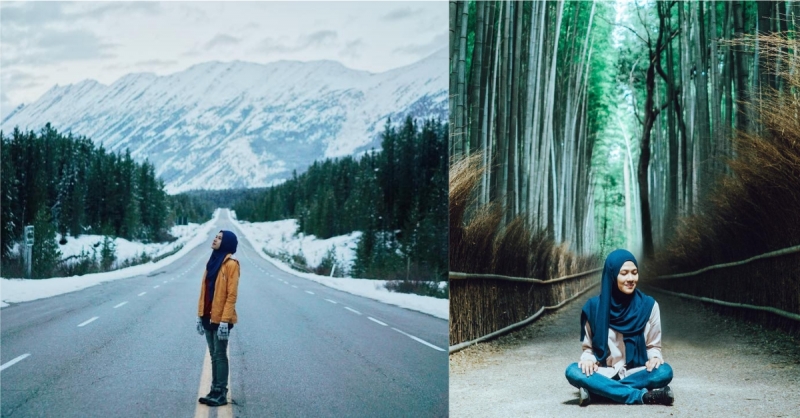 Neollene is a filmmaker and photographer who shares her travel insights through her lens. She has traversed across continents to countries like India, Palestine and the United States and shows no signs of slowing down.

As much as she enjoys learning about history and architecture when she visits old cities, she is also an avid adventurer who enjoys the outdoors especially hiking. From capturing panoramic landscapes to the natural wonders such as the Milky Way and Aurora Borealis, Neollene hopes to inspire other Muslim travellers to seek out the world and also be humbled His Greatness.
6. Atikah Amalina, @thetudungtraveller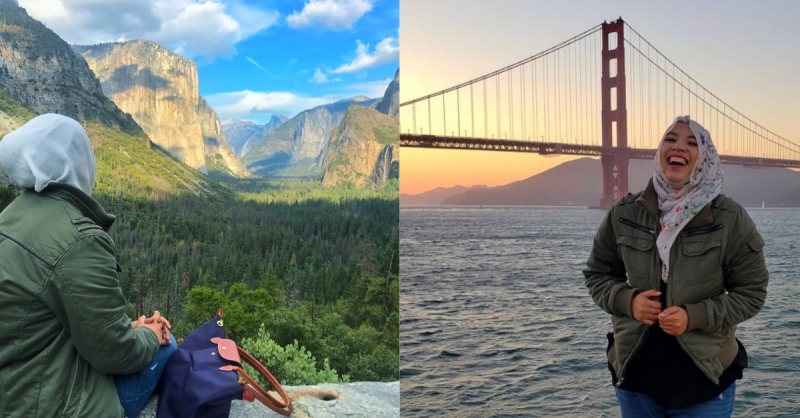 What started out as going on vacations in between school terms when she was working as an educator has now metamorphosed into being a full-time wanderluster. Her interesting username represents being a Muslim traveller donning the tudung or hijab.
She shares intimate stories of overcoming any potential stigma or stereotypes Muslims might face in the current political climate of the world. As she trots the globe, Atikah connects with humans from all walks of life and brings forward a message of togetherness as an ummah. She is also a strong advocate for mental health and giving back to society especially when she travels. Currently, this tudung traveller is a fellow at the US State Department in San Francisco where she continues to pursue social activism. She is truly a new age Muslimah badass!
7. Syukri Shairi, @syukrishairi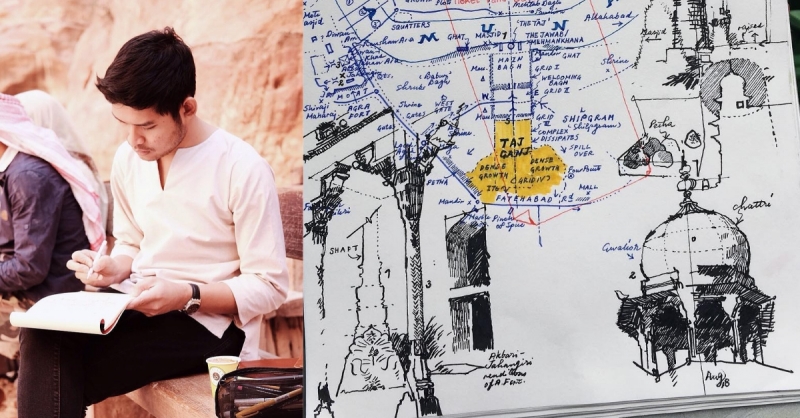 This Malaysian architect has a habit of sketching beautiful cities with nothing but a pen and his trusty notebook. From the Italian city of Venice to the capital of India's Rajasthan state of Jaipur, you can find a variety of sketches that not only captures the beauty but also useful travel insights in each city.

As a flâneur, Syukri always travels with his pocket notebook and pen to make sure he is always ready to capture the allure of his surroundings. Explore his Instagram notebook where he transforms this three-dimensional world onto his two-dimensional canvas.
8. Att Yusof, @attyusof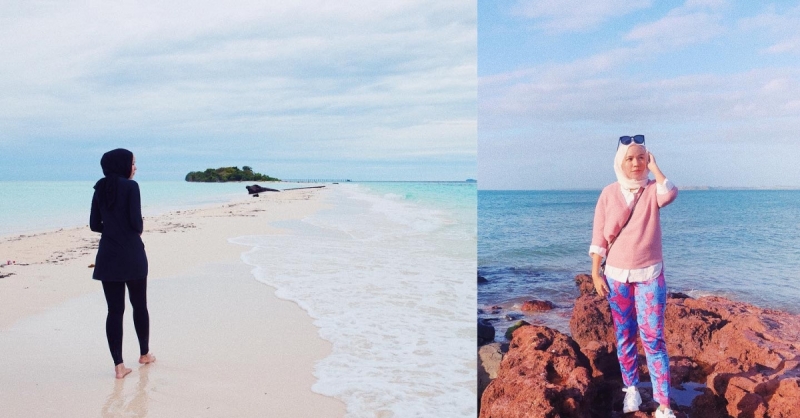 This makeup guru is a rising star in the world of beauty. Att Yusof got her start while working for Malaysian lifestyle brand, dUCk. Currently, she has been dedicating all her energy in becoming a professional makeup artist which has brought her all over Asia.
Her work with various clients and brands has afforded her to fill her Instagram feed with photos from breathtaking destinations such as Bali and London. Be sure to check out her stories for some of the best Halal food during her travels and the hidden gems in her hometown of Kuala Lumpur, Malaysia.
9. Sharifah Itasha, @itashama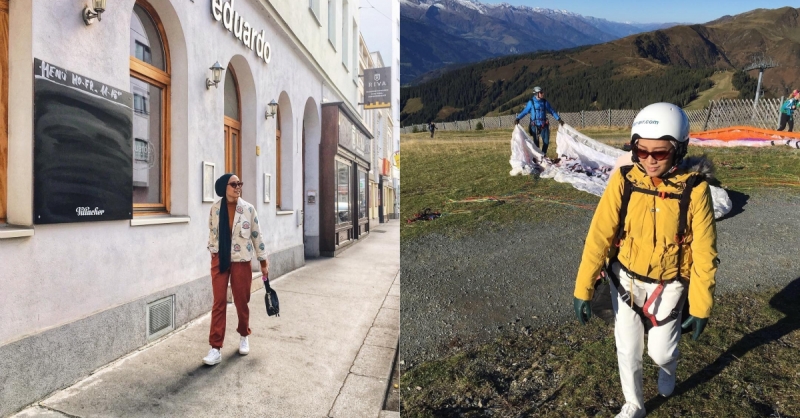 Her experience working in fashion marketing and being an influencer has brought Itasha away from her native home in Malaysia to other parts of the world. As a devoted mother and wife, she enjoys spending quality time with her little family by going on vacations with them to exotic destinations such as Slovakia and Austria.
She demonstrates a modern Muslim woman who is both fabulous and fashionable yet comfortable in her own skin even while travelling with her little brood. Her beaming confidence and friendly nature make her a force not to mess with.
10. Fadhilah Wahid, @fadhilahwahid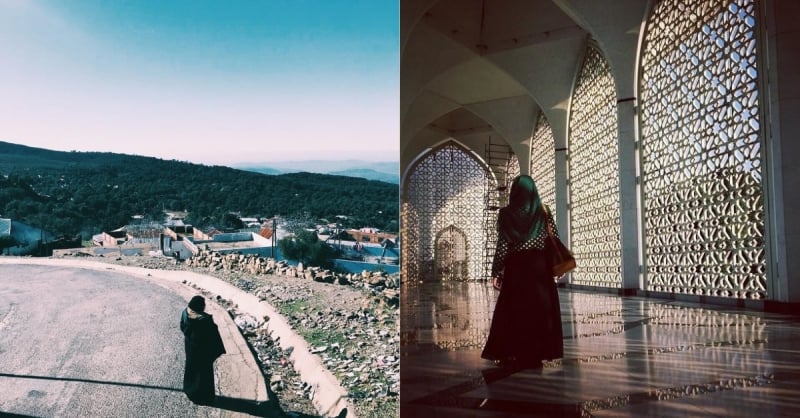 Apart from being an accomplished author and graphic designer, Fadhilah Wahid also enjoys seeking the world beyond. You have probably chanced upon her published book titled Light Upon Light where she documents her experiences abroad while living and studying in Malaysia, South Africa and Yemen.

Her book is a collection of her reflections and thoughts while uncovering God's creations. You can also read her works in other online publications such as the Productive Muslim.
Follow them on Instagram to fuel your wanderlust and garner inspiration for your next vacation!
Also read: Apps That Every Muslim Traveller Should Have