When people think of travel in Seoul, things like shopping streets and malls, cheap cosmetics and delicious Korean cuisine usually spring up. With an increasing number of facilities catered for Muslims, travel to Korea is made much easier today than ever before! This means more prayer spaces, more Muslim-friendly eateries and accommodations, as well as mosques. 
Most mosques are situated near local Muslim communities. There are some halal restaurants and shops located within the vicinity, and you can also interact with the Muslim community at the mosques. If you are planning your K-vacation soon, take some time to visit these mosques around Seoul!
Itaewon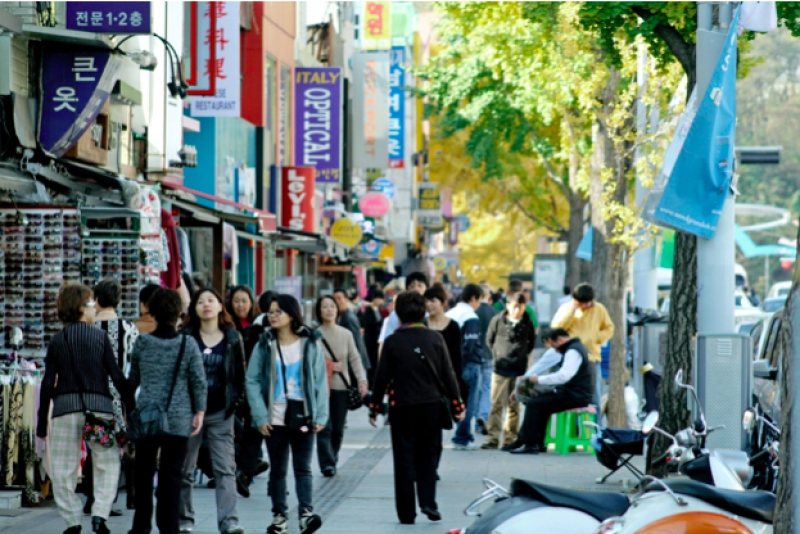 Muslim travellers should definitely put Itaewon on their Seoul itinerary list. Known for its array of international (Muslim-friendly) restaurants, halal bakeries and Itaewon Antique Furniture Street, both locals and foreigners keep coming back here. If you are a history buff, there are also museums such as the National Museum of Korea and War Memorial of Korea to enrich your South Korea experience.
Seoul Central Mosque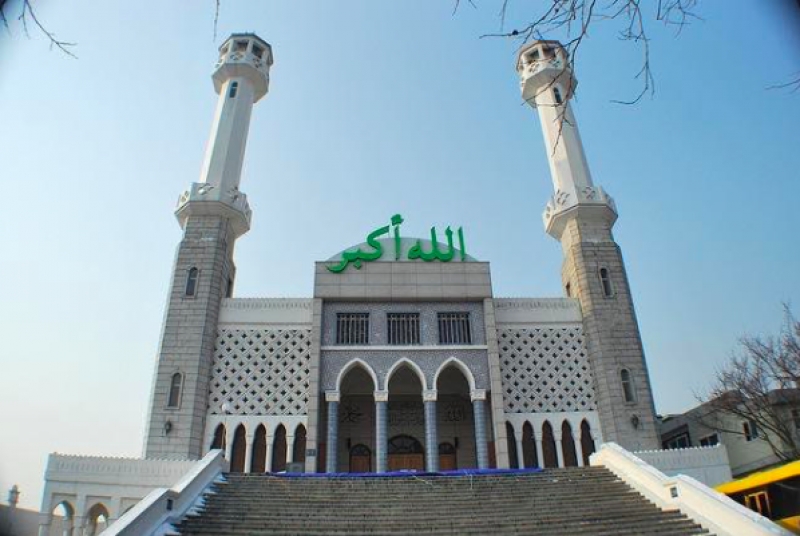 Address: 39 Usadan-ro 10-gil, Hannam-dong, Yongsan-gu, Seoul, South Korea
Nearest train station: Itaewon
Dongdaemun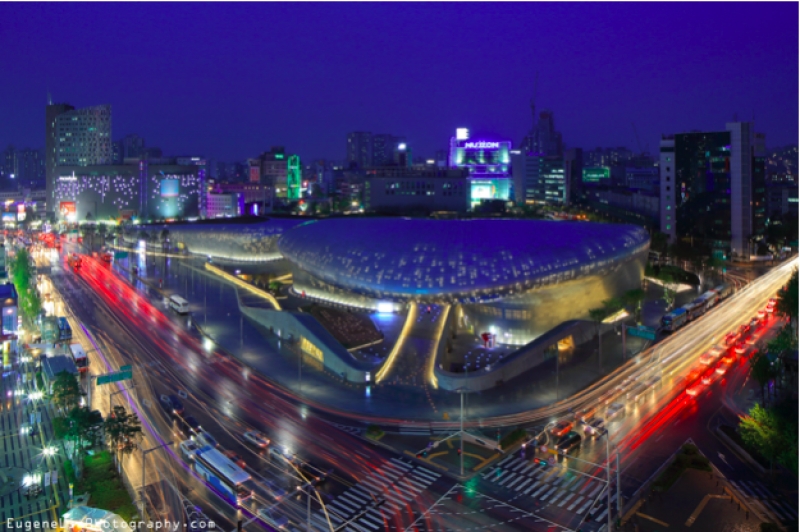 Lined with row after row of markets and shopping malls, it is no wonder this area is known as the shopping mecca of Seoul. Visit Dongdaemun Market for fashion accessories, clothes and items sold at wholesale prices. After all the shopping, it is time to check out Ihwa Mural Village and Seoul Fortress Wall to have a bird's eye view of the city.
Masjid Al Tawhid
Address: 958-10 Dapsimni 2(i)-dong, Dongdaemun-gu, Seoul, South Korea
Nearest train station: Dapsimni
Masjid Hoegi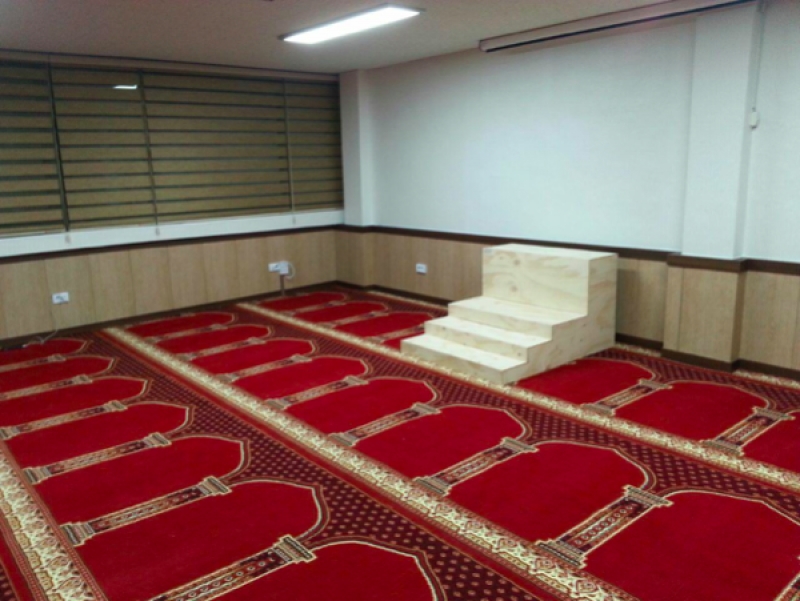 Address: 3rd Floor 346-118, Imun 1(il)-dong, Dongdaemun-gu, Seoul, South Korea
Nearest train station: Hoegi
Incheon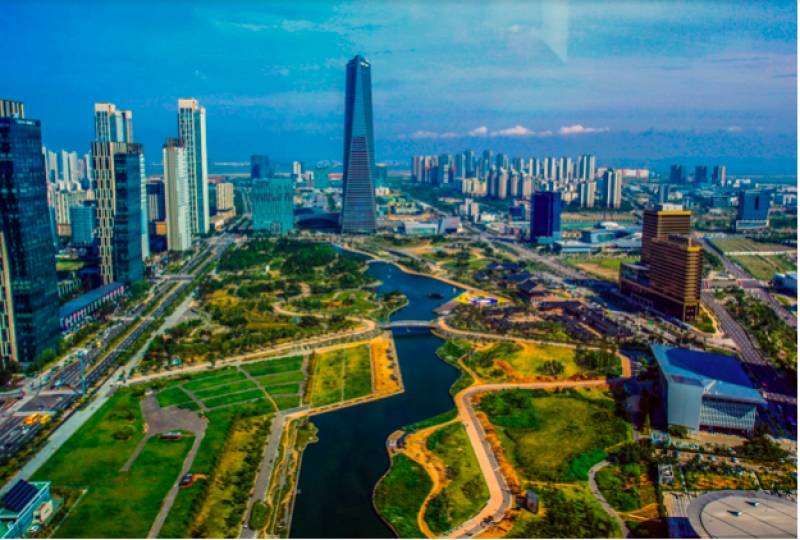 Whenever the word "Incheon" is mentioned, the main airport of the country appears to mind. Incheon is worth exploring and is home to South Korea's only Chinatown! Lined with bright red buildings, adorned with lanterns and filled with street vendors, you will feel as though you have been transported to China!

Songwol-dong Fairy Tale Village is also another district to visit, where the government transformed old houses into a wonderland. Definitely a perfect place for a photoshoot! If you are feeling hungry, you may also consider dropping by Incheon Complex Fish Market for a unique experience in Korea.
Al-Ashrafia Mosque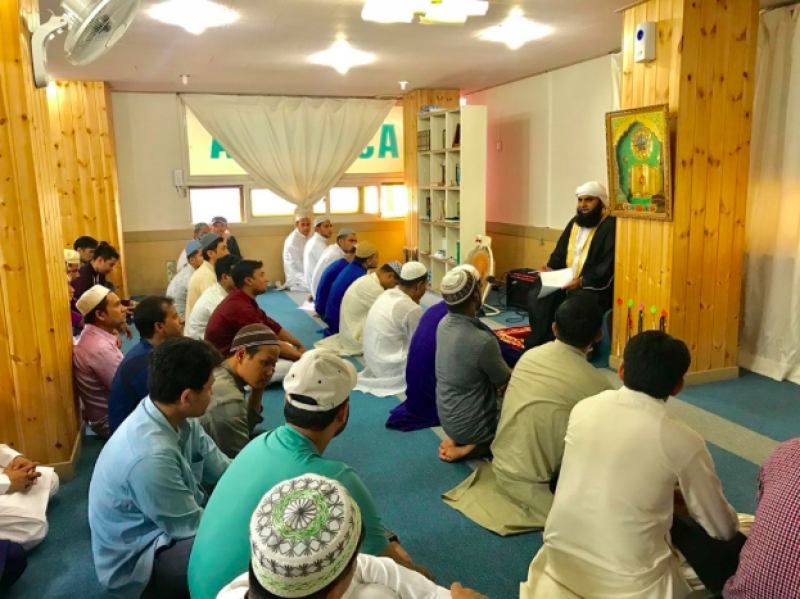 Address: 172-19 Yonghyeon 1(il).4(sa)-dong, Nam-gu, Incheon, South Korea
Nearest train station: Dokbae-ro
Masjid Al-Mujahidin
Address: Nonhyeon 2(i)-dong, Namdong-gu, Incheon, South Korea
Nearest train station: Namdong Induspark
Bucheon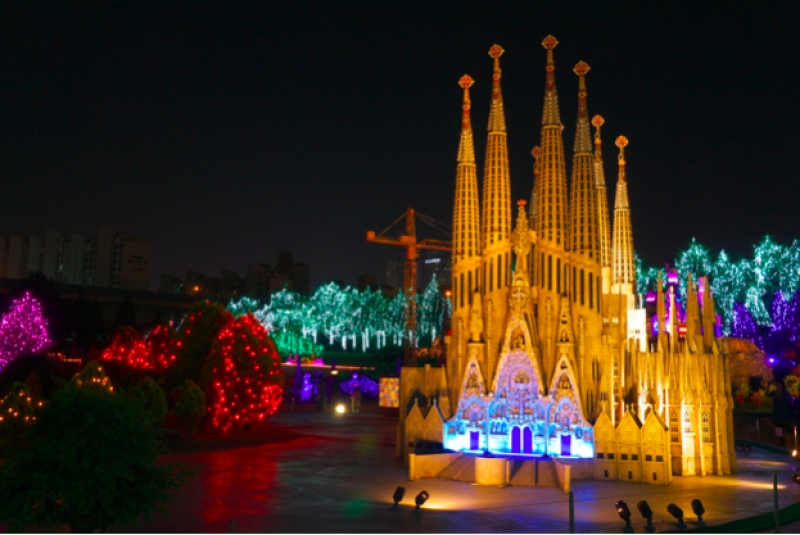 To escape from the hustle and bustle of Seoul metropolitan city, head over to Bucheon. Here, there are plenty of parks to take a breather, including Bucheon Jungang Park and the Natural Ecological Park. Don't miss the miniature replicas of world monuments such as the Eiffel Tower at Aiins World.
Gulzar E-Madina Islamic Centre
Address: 313-12 Samjeong-dong, Ojeong-gu, Bucheon, Gyeonggi-do, South Korea
Nearest train station: Bucheon City Hall
Also read: 11 Halal-Friendly Snacks to Buy from Seoul's Lotte Mart