Getting take-outs or microwaving pre-cooked meals is usually what most people do for lunch or dinner. Although these methods are undeniably convenient, the food might not as nutritious or healthy as home-cook meals. 
The last time most of us have held a pan was probably during home economics class back in secondary school (guilty as charged). Well then, I guess it's time to brush up on our cooking skills. Where do we start? Let these 5 Muslim Chefs in Singapore inspire our #CookingGoals:
1. Chef Siti Mastura Alwi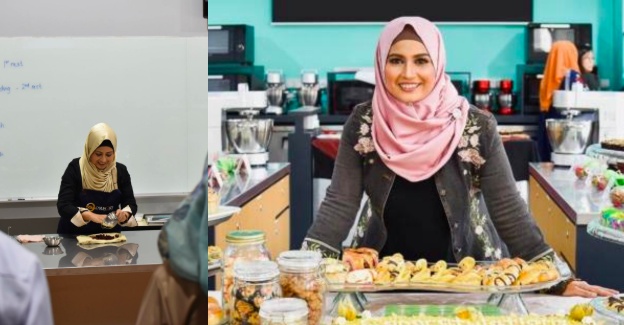 Unlike most chefs who pursued their passion at a young age, Chef Siti Mastura Alwi only started to dive into the cooking world in her late 20s. Chef Siti Mastura first started baking at home. She then took up a professional baking course at a baking school, before pursuing her Diploma in Baking.
Now, Chef Siti Mastura is one of the most well-known celebrity chefs in Singapore. Most Singaporeans would have heard of her from a variety of cooking programmes on national radio and television.
When she's not in the limelight, Chef Siti Mastura is busy passing down her vast baking knowledge to her students at the SSA Culinary Institute, where she is the Principal Chef and ambassador.
2. Chef Sarah Ariffin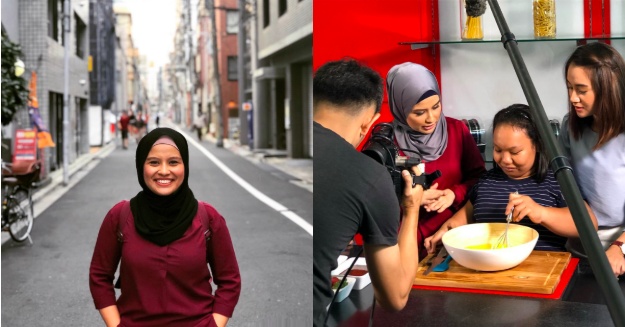 If you have a sweet tooth, Chef Sarah Ariffin has got you covered! Having graduated from the regionally-acclaimed At-Sunrice GlobalChef Academy Singapore, Chef Sarah is a highly qualified Pastry Specialist. You might have heard of her from Malaysia's TV3 all-male reality baking show, "Hero Oven".
Fun Fact: Chef Sarah Ariffin is also the daughter of Chef Siti Mastura Alwi! The immense passion for cooking and baking clearly runs in the blood.
Want to get your hands on some of Chef Sarah's creations? You're in luck as you can get her premium quality cookies from her brand, Bis.kot by Chef Sarah Ariffin. Pre-orders open from time to time, but be warned, her delectable cookies sell out fast! If you miss them, try your hand at some of her recipes on YouTube or Facebook. 
3. Chef Bob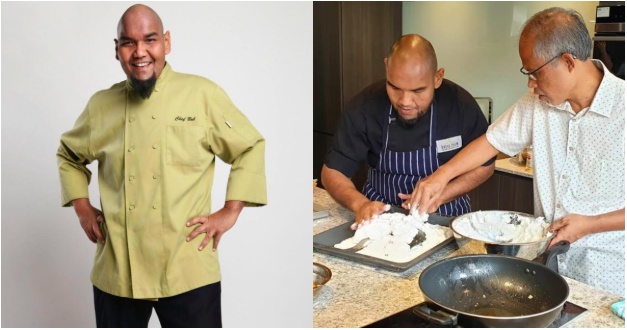 The list wouldn't be complete without mentioning Chef Shahrizal Salleh, or more well-known as Chef Bob. Chef Bob has been in the kitchen, helping his mother cook, from as young as four years old! Now, Chef Bob has over 30 years of cooking experience and plenty of cooking shows under his belt. 
Despite a few setbacks in his career, Chef Bob is one of the most popular celebrity chefs in Singapore. If he's not on TV, Chef Bob is busy running his own restaurants and is also an ambassador at the Royal Palms and The Landmark buffet restaurants.
He is also the co-founder of KRUSH (a brand that sells Salted Egg Keropok and artisanal cookies) and 3Qul (a hawker stall specialising in Roti John and halal Mookata). 
4. Chef Mel Dean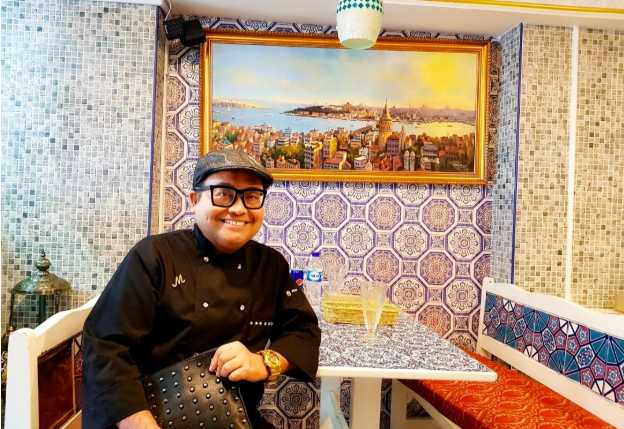 Often sporting bright-coloured fashion pieces, Chef Mel Dean is one of the most prominent figures in Singapore's culinary scene. Chef Mel Dean often features new halal establishments on his social media accounts. With his extensive cooking experience, Chef Mel Dean food recommendations are trusted and guaranteed to be good. 
Other than cooking and doing food reviews, Chef Mel Dean is also the Halal Food Ambassador of Singapore Tourist Pass, a renowned author and a food consultant. Talk about wearing multiple hats! His unwavering passion for food has also spawned Singapore's first Halal Pop-Up Restaurant and Supper Club.
5. Chef Tania Aris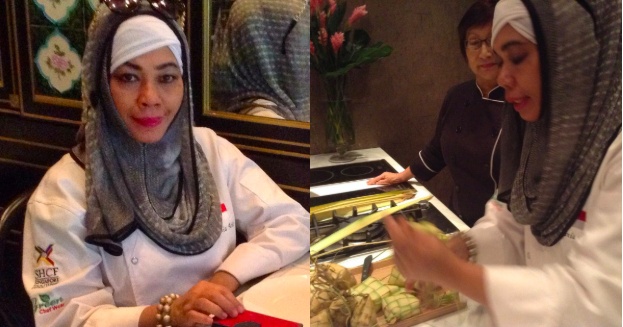 While most chefs specialise in one type of cuisine, Chef Tania Aris is a versatile chef who is skilled at several cuisines! On top of knowing how to whip up mouth-watering Western, Chinese, Thai, Korean and Japanese dishes, Chef Tania also bakes and does cake decorations. Who needs a plane ticket when Chef Tania's dishes can take you on a journey around the world on a plate?
If you want to go on a gastronomic journey, you can join Chef Tania in cooking classes that she teaches at the People's Association, Health Promotion Board and Dayspring Corporate Wellness. When Chef Tania is not whipping up delicious dishes, she holds masterclasses or judges competitions at the Singapore Halal Culinary Federation, where she is an ambassador. Move over Gordan Ramsay! 
I don't know about you, but these chefs have definitely inspired me to improve on my (non-existent) cooking skills. Time to don an apron and fire up the stove because this girl is ready to cook up a storm. 
Also read: 8 Muslim Youtubers to Follow in 2019