In this day and era, it's actually possible to make a living from social platforms such as Youtube. One viral video is all you need sometimes! Tapping on Youtube's massive viewership, influencers create captivating content that gets disseminated very quickly.

Different influencers use the platform for varying purposes and usually target a niche audience or specific interest. There are travel vloggers, fashionistas and hijabi experts, motivational speakers and those that live to entertain with their endless pranks and satire.

The intimate and authentic experience of watching these creative individuals right through our mobile devices keeps us engaged and reeling for more. You may already have a saved list of regular Muslim Youtubers that you follow. Here are eight perennial favourites that you can add for your daily dose of Youtube-spiration.
Travel
Fly With Haifa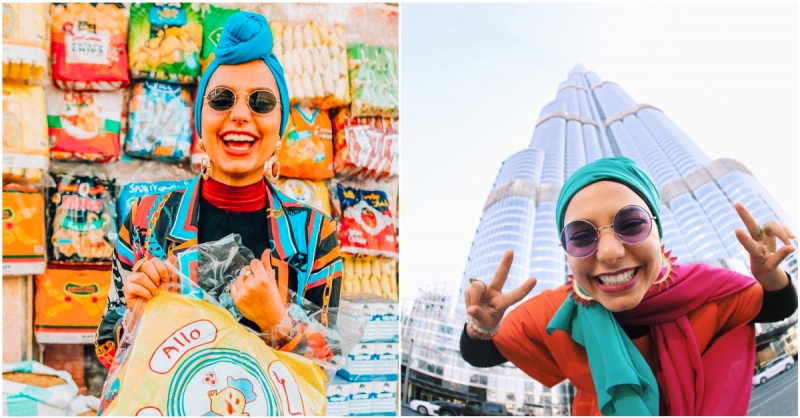 The face behind Fly With Haifa is none other than chirpy Dubai-based Youtuber Haifa Beseisso, who is conquering the world one video at a time. Her main goal is to bridge the cultural gap between the East and West and eradicate stereotypes about veiled Muslim travellers. Her travel vlogs include both English and Arabic subtitles so that audiences all over the world can follow her journey.
Her most striking Youtube video, "I Got Married", garnered international headlines. It initially details her troubles and pressure of finding a suitable spouse. Later, she traipses around Dubai in a wedding gown inviting people to her wedding, where she'll "wed life". Watch her as she continues to break boundaries and inspire travel!
Nas Daily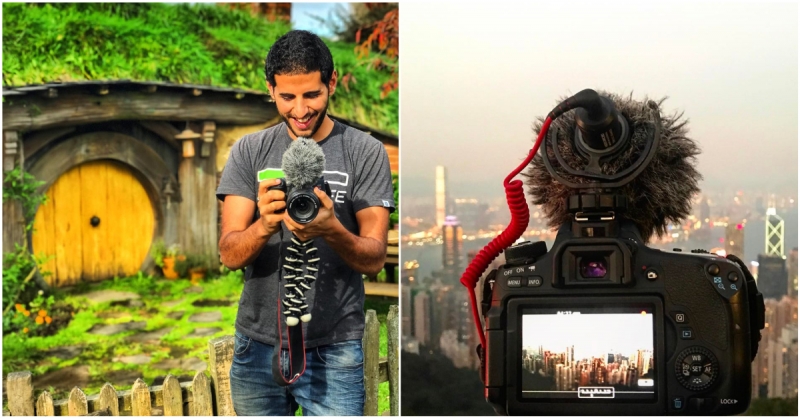 This Palestinian-Israeli travel vlogger recently announced his move to Singapore! Nuseir Yassin, better known as Nas, is known for creating daily one-minute videos with his famous tagline, "That's one minute. See you tomorrow!" Although he posts more frequently on Facebook, his Youtube channel houses cool videos from his travels around the globe.

In 2016, he quit his cushy New York tech job, bought a camera, a plane ticket and committed himself to traverse the globe full-time. His videos resonate with millions of people around the globe as he creates them based on people's stories. Nas also sets his sights on off-the-beaten destinations like Rwanda, Tanzania and Malta to give his audience a broader outlook of the globe.
Also read: Travelogue with Stephanie Kurlow, The Hijabi Ballerina
Fashion & Beauty
Shahd Batal
This Sudanese-American woman started off by doing videos about styling her natural hair and is now the voice of the modern millennial community. After she donned the hijab in November 2016, she shifted her videos to focus on self-expression and individuality through the use of make-up. Make-up was a tool that helped to boost her confidence and something she could discover herself through.
Her warm-hearted, pleasant disposition and genuine nature make her a great role model for young female Muslims around the world, notably those from minority groups. She embraces culture and religion unapologetically and stays true to herself while advocating for female self-care through her "Buy Yourself Some Flowers" movement. If you're in need of any outfit, make-up or motivational inspiration, her videos will serve its purpose.
Omaya Zein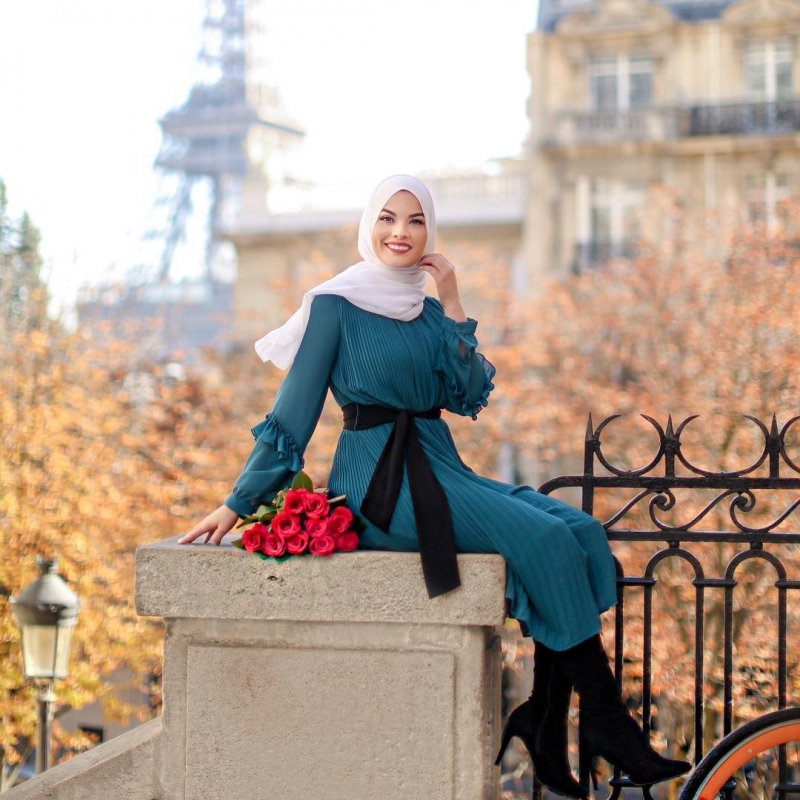 This Venezuelan-Palestinian Youtuber, Omaya Zein, loves doing make-up and hijab tutorials aside from challenges with her husband. Her fashion sense is impeccable and her videos narrate how she creates some of these fabulous looks so effortlessly. Omaya's make-up always has a flawless finish and her coveted looks are pretty versatile. You can either dress them up or down!
That's not all, you might be able to find content about fitness routines and other witty topics too. Omaya also occasionally speaks about life, her journey as a modern, Muslim woman and other Muslim lifestyle topics. Her multiethnic background truly adds to her unique nature and you'll find her speaking Spanish quite often too!
With Love, Leena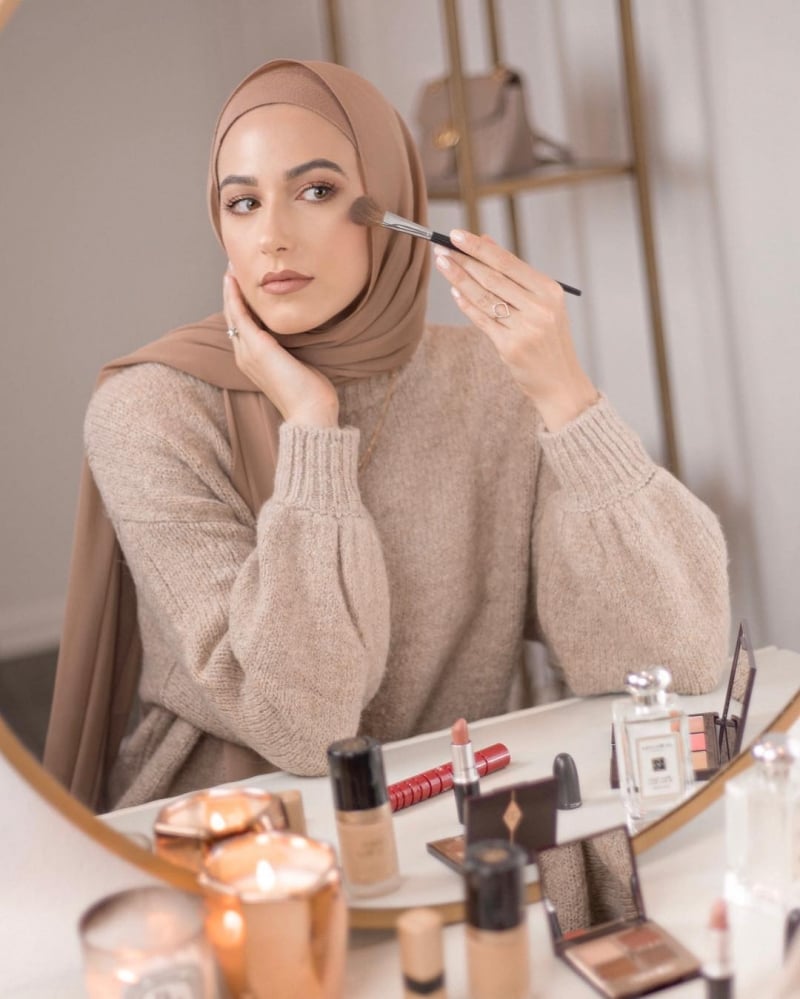 Leena Snoubar is the face behind With Love, Leena where she generously shares about modest fashion inspiration, health and beauty tips (skincare routines!), her globetrotting adventures and advice about life in general.
Leena is half Palestinian and half American and is currently based in Texas as a labour and delivery nurse. She hopes to empower modern Muslim women and encourage them to embrace their identity. She differentiates herself through her nudes tones, autumnal reds and oranges. Her chic style also gives off a very classic and "clean" look.
Also read: 10 Halal Makeup Products For The Modern Muslim Woman
Faith & Religion
Aida Azlin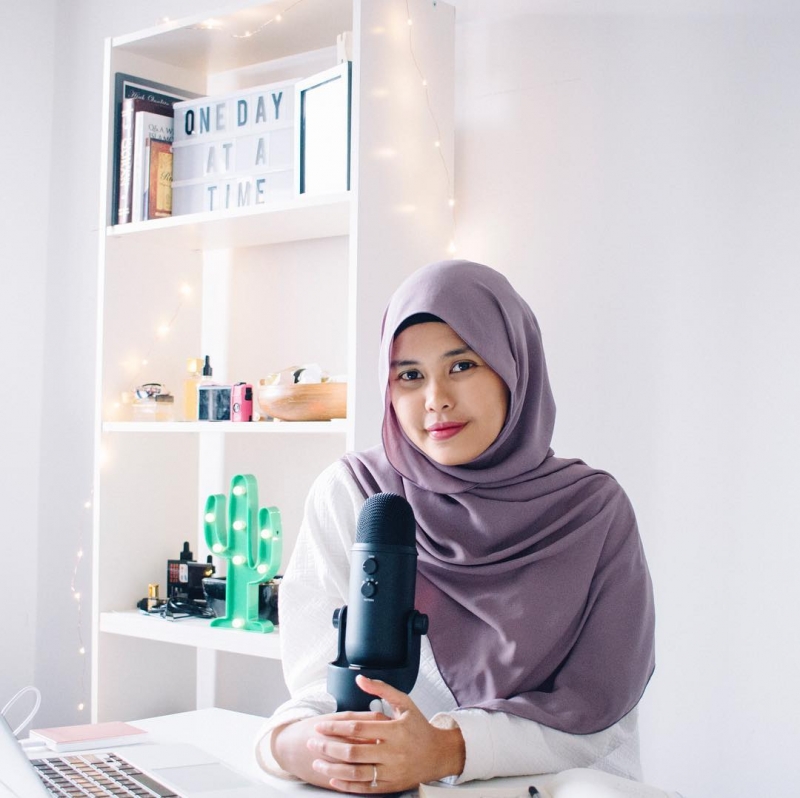 This humble Singaporean (she's based in Morocco now) goes to great lengths when it comes to providing uplifting messages and motivation on a weekly basis. Aida's videos often tackle relatable questions that many struggle with and she provides refreshing insights that are simple to fathom yet very profound. The overall purpose of her videos is mainly to advocate for having a positive outlook on life whilst using Islam as a basis and source of guidance.
Aida's reflections are very raw and honest and you can learn a lot by simply dedicating a few minutes of your time. Aida really speaks from the heart and shares really heartwarming tips to get through life and it's humps and bumps. At times, she even ropes in her husband Karim for a surprise cameo!
Also read: Before The Hijab: A Proud Muslim Woman Still Working on Her Faith
Pranks & Comedy
Lepak One Korner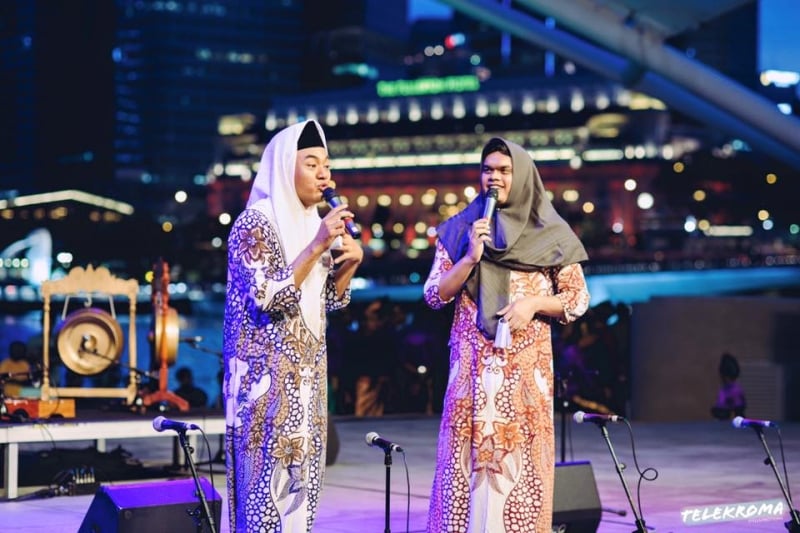 This Singaporean-based comedic duo, Hafidz Rahman and Zuhairi Idris are the faces behind Bonda Bedah and Mak Temah. They are known for their parodies and online sketch shows that revolve around relatable issues. Their original content hilariously jabs at the Malay community but serves a bigger calling of educating the Malay Muslim community.
Using the element of humour to act out their "aunty" personas, Lepak One Korner continues to be the number one Malay online influencer in Singapore. Be prepared to laugh your heads off as they entertain with their wacky characters and funny yet relatable tales.

Adam Saleh Vlogs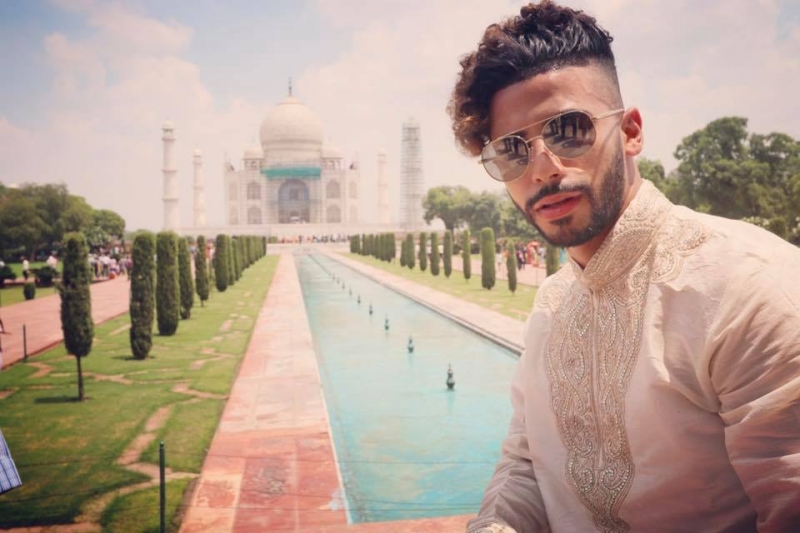 Adam Saleh's Youtube channel started back in 2012 while he was still in college. His first few videos were short comedy skits dealing with common public situations and issues that young Muslims face in this day and age. One of Adam's main goals in starting his channel was to spread the notion that Arabs and Muslims worldwide are peace-loving individuals.
He also began to produce prank videos, using humour to amuse and entertain while capturing the genuine reaction of the public. In 2018, Adam's second channel Adam Saleh Vlogs was created to target a larger audience. The content of his videos became more family-friendly and wholesome and his vlogs even feature his family! It rings true that content which appeals to the vast majority is the biggest recipe of success.
If you're always on Youtube, it's time to hit up some of these great personalities and subscribe to these engaging channels. Whether you're in search for travel tips, make-up tutorials or just in need of a little pick-me-up, you can certainly find a video worth watching from these Muslim Youtubers. Time to hit those subscribe buttons!