As the capital of the Federal Republic of Germany, Berlin houses countless cultural and historical sights. Known as one of the world's graffiti-capitals, Berlin will wow you with all the street art lining the streets. Berlin is also a melting pot of people from various backgrounds and as a Muslim traveller, you will feel right at home.

This also means that this incredible multicultural city boasts vibrant cultures and a brilliant variety of cuisines. As a vegan haven, Berlin offers healthier alternatives for food, which also means more food options. There are also more than 80 mosques in the capital, a true testament to how Muslim-friendly Berlin is!
Eat
BurgerZone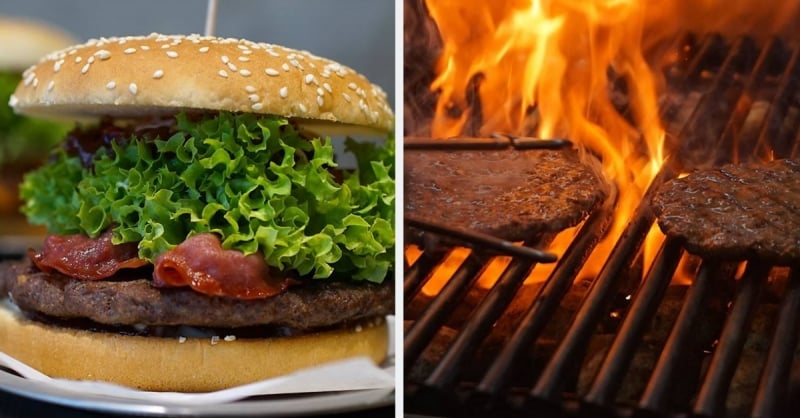 Located in Nollendorfplatz (central Berlin), BurgerZone serves very affordable American fast food. For €8 (~S$12), you will be able to fill yourselves with a full menu for two which includes fries, soda and two burgers. The best part? All meat products sold here are halal-certified!

If you are exploring the city until late or craving some food after dinner, do not fret. This joint remains open until late, 5am on Friday and Saturday nights and 3am on other nights.
La Femme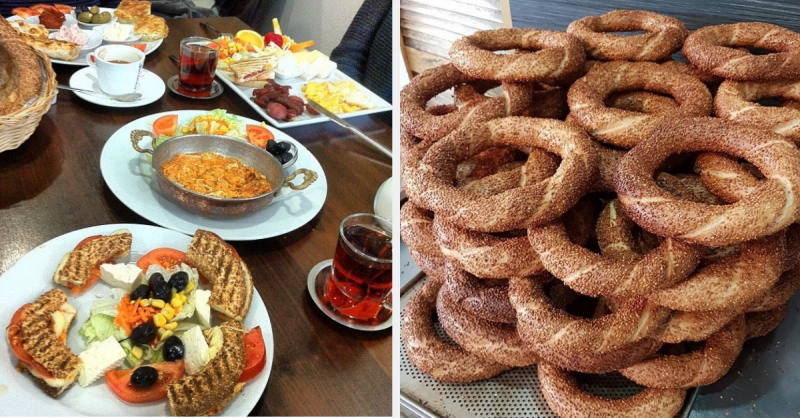 For a large (and fresh) breakfast spread, head on over to La Femme. The Turkish business does not only offer impeccable Turkish cuisines but is also a bakery. As such, you will find yourself befuddled with a plethora of options – from pastries to cakes to desserts.

The coffee here is also a hot favourite! Open daily from 7am to 9pm and with two locations for the restaurant (one in Kreuzberg and one in Charlottenburg), you can always find time for La Femme! 
Explore
Brandenburg Gate, Holocaust Memorial, Reichstag 
The top three tourist sights that will truly remind you that you're in the historic city of Berlin are the Brandenburg Gate, the Reichstag Parliament and the Holocaust Memorial.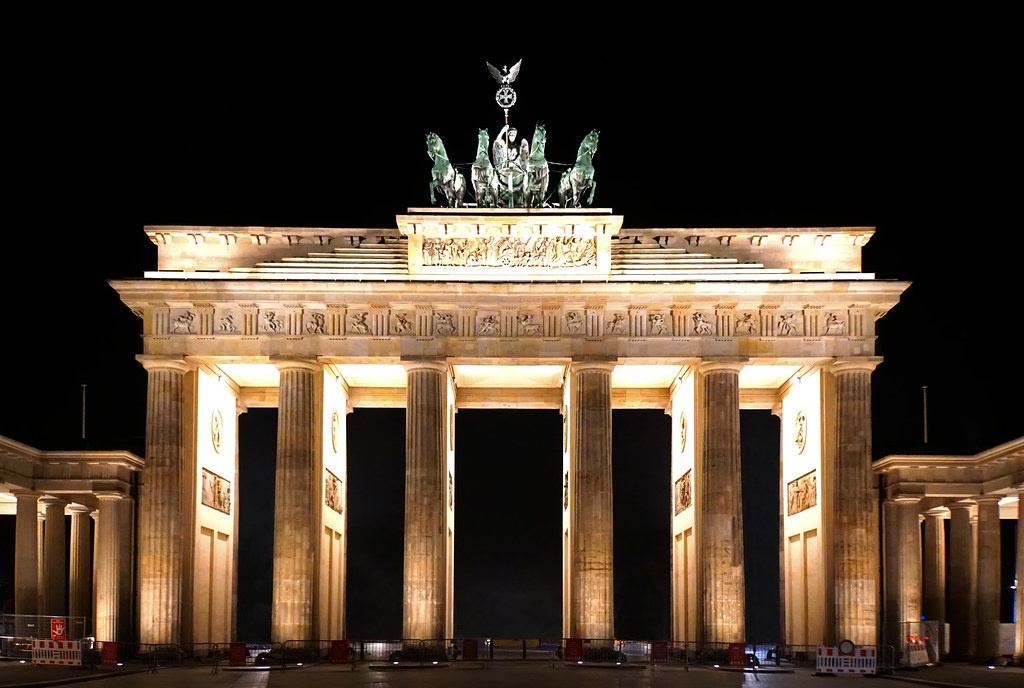 Brandenburg Gate is one of the most distinct landmarks of Berlin and was often the witness to many major historical events. Built in 1791, it was commissioned as a sign of peace. With five passages, the middle and widest passage used to only be for the royals.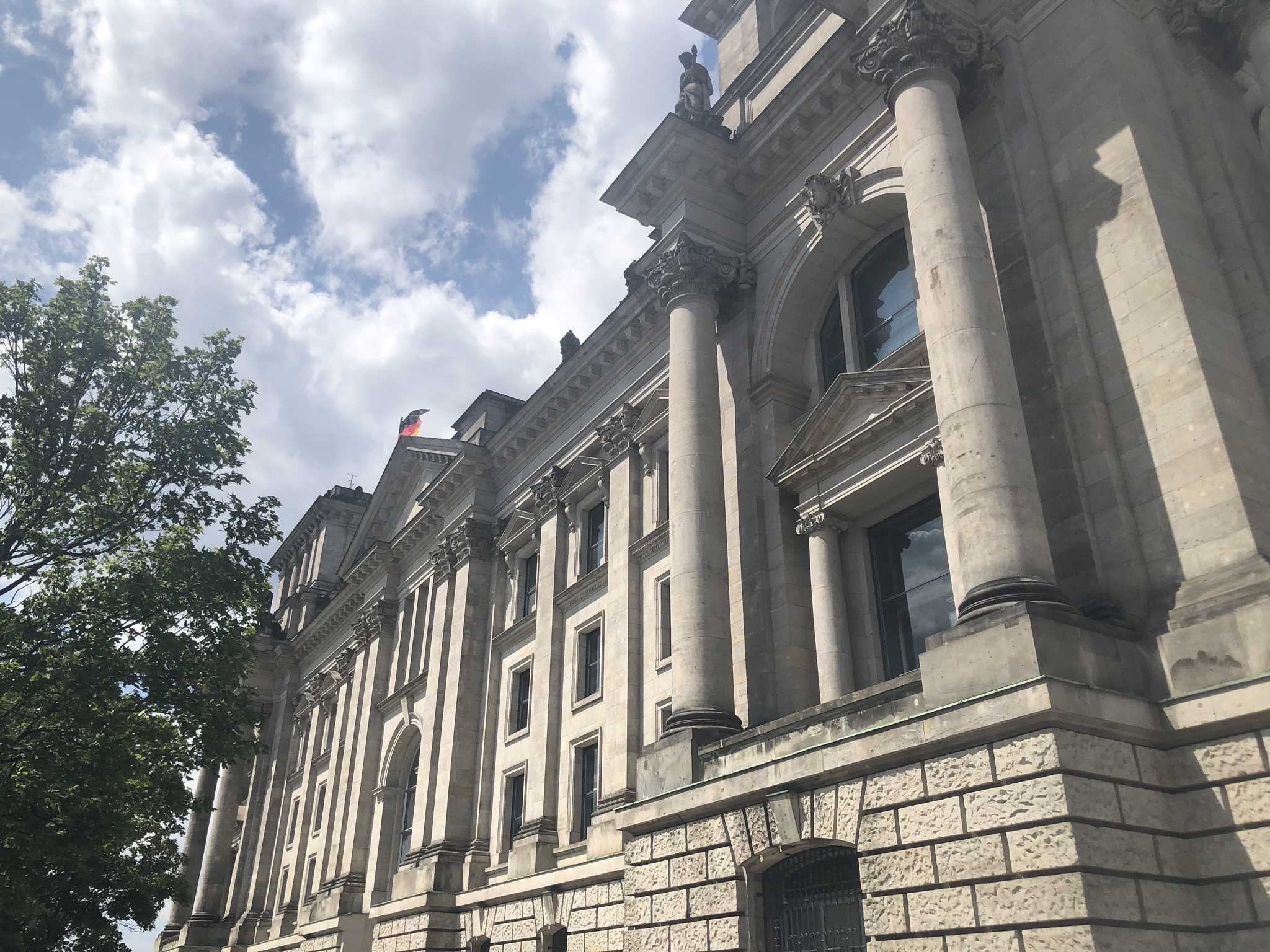 The Reichstag Parliament was opened in 1894 and is known for its design of steel and glass. Despite damages it has sustained through the years, the Reichstag continues to hold significance. In the 21st century, the Reichstag became a symbol of Germany's commitment to renewable energy.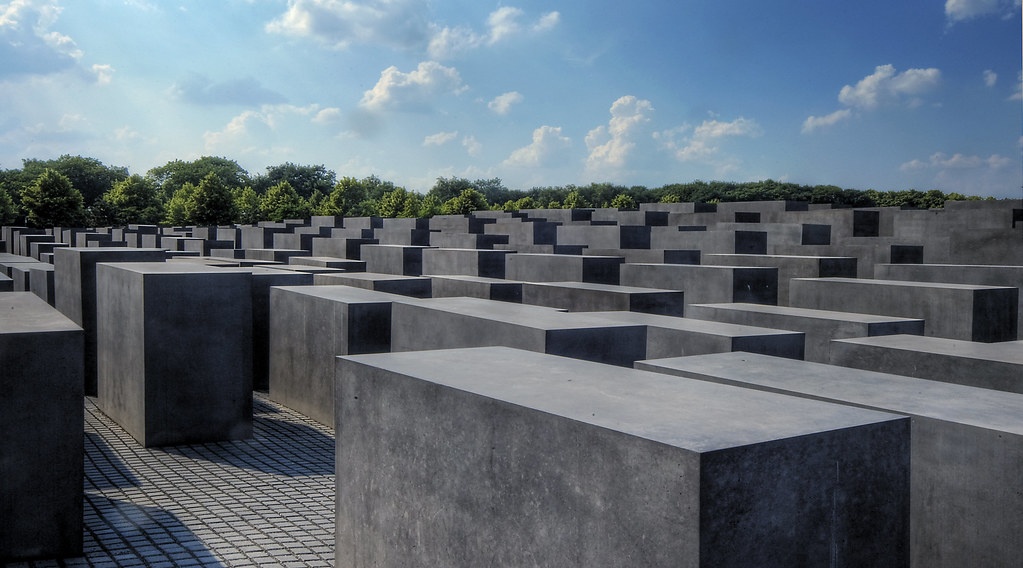 The Holocaust Memorial is also one of the more prominent stops for travellers to the city. This memorial was made to commemorate up to six million victims of the Holocaust. Located on the stretch of the former 'death strip', this memorial is a truly important monument that nobody should miss.
All the sights are also within walking distance of each other. Simply head down to Brandenburg Gate located in the city centre within the Mitte. One block north away is the Reichstag building while one block south from the Gate is the Holocaust Memorial.
Festivals in Berlin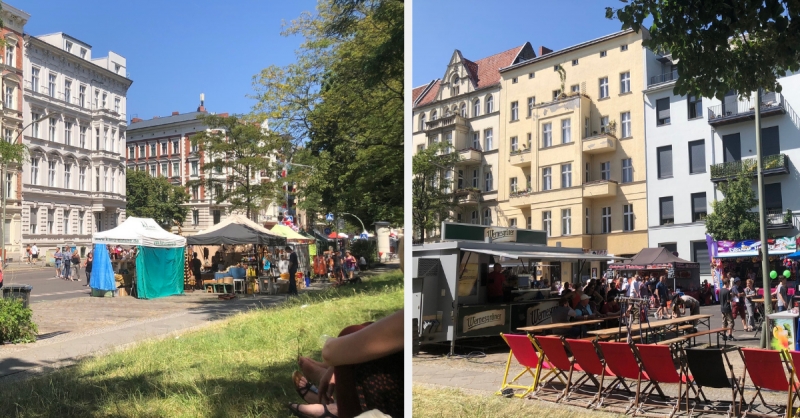 A tip for all travellers is to always check for ongoing festivals or markets in Berlin daily. Some of these festivals include Lollapalooza and Karneval der Kulturen which is a celebration of Berlin's ethnic and cultural diversity.

Berlin is always bustling with various activities, both during the day and night! Especially on the weekends, there are often farmers' markets where you can palate the variety of fresh products, from fruits and vegetables to freshly baked goods.
Mauerpark on Sunday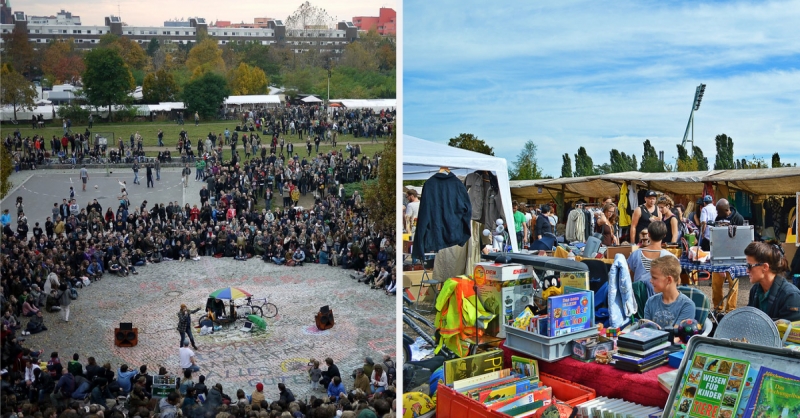 If you find yourself in Berlin on a Sunday, lucky for you a weekly flea market is on! Head over to Mauerpark for picnic and stroll in the park while browsing through the plethora of bargains scattered all around.

From food stalls and vintage clothes to collectables and handcrafted goods, there is something for everyone here. If you are up for a more lively crowd, there is also an open karaoke where you could go up and sing your heart out. 
Potsdamer Platz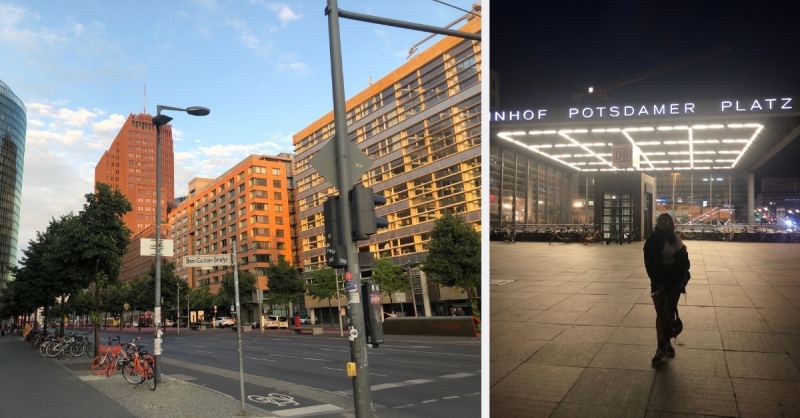 Personally, Potsdamer Platz is one of my favourite spots in the city. This area pulses with life at night, with many outdoor areas to hang out and enjoy the city. The tall buildings all around, especially when the sun is setting, looks almost futuristic.

There is also the Potsdamer Platz Arkaden in the area, a huge popular shopping mall where you can spend hours in! Nearby, you'll chance upon the LEGOLAND Discovery Centre with rides, play zones and a 4D cinema – perfect for families with kids.
Stay
Apartments or Private Rooms with Hosts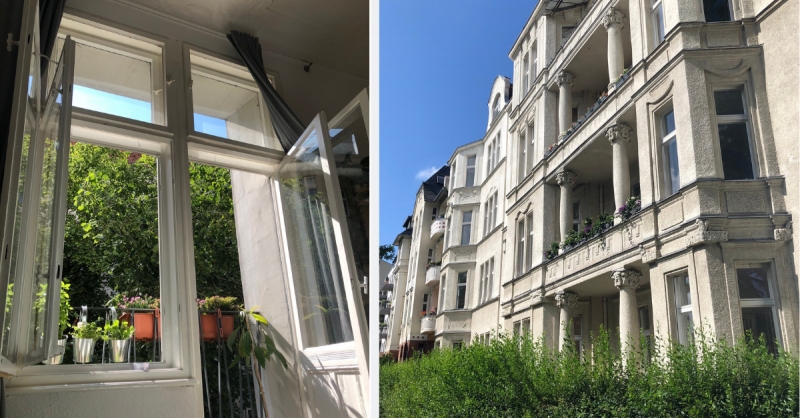 During my last visit, I stayed in a private room located in a quiet and quaint neighbourhood where there was a park just three minutes away. The apartment was shared with the owners who were a lovely couple. They loved plants and nature which was clearly reflected in their home decor.

Initially, I thought that the area I was staying at was a little out of the bustle of the city but I was pleasantly surprised to find out that even this small neighbourhood is Muslim-friendly. Just two blocks away was a halal restaurant and down the street was a Muslim-owned supermarket. All it took was a five minutes stroll to get to the metro station and it was easy to navigate my way around. Tickets for transport can be easily bought at the metro stations too!

Berliners are generally welcoming and happy people so staying with hosts was a wonderful idea. Thanks to my hosts, I was able to get insider tips on festivals, events and where to find the best food around.  
Berlin is home to the second-largest Turkish population in Europe making this city more Muslim-friendly than you would think. An area that one could consider staying in would be Gesundbrunnen, where there is a huge Turkish community in the area. Food is easy to find and a huge mall is also nearby the metro station. Many sights are also within a stone's throw of Gesundbrunnen!
Also read: Visit Muslim-Friendly Amsterdam: Where to Eat, Explore and Stay!