Commonly known as the land of Game of Thrones, Croatia is actually home to stunning sights and plenty of historical sites. It's actually an increasingly popular travel destination among Muslim travellers due to its proximity of Muslim-friendly neighbours like Bosnia. If you enjoy basking in the sun and lazing around, Croatia is perfect for you!
The best time to visit Muslim-friendly Croatia is in the summer but do keep in mind that June to August is peak seasons. Thus, it might be more expensive to visit during the high season. Whether you're visiting its capital Zagreb or the King's Landing in Dubrovnik, you'll never have a dull moment here. 
Eat: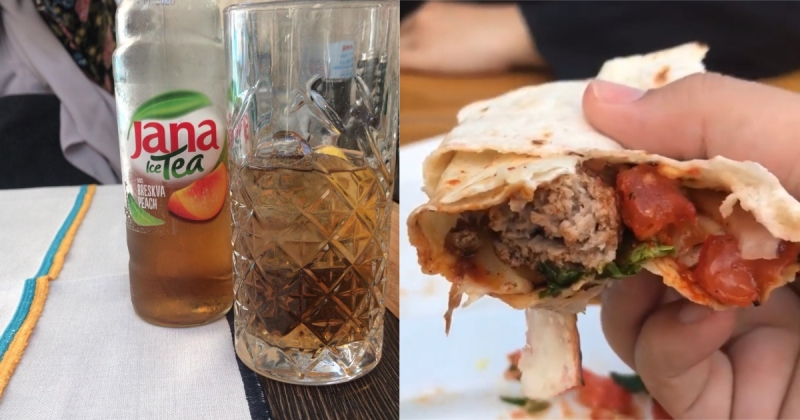 Unlike other European cities (read: Berlin and London) where halal restaurants may be in abundance, it's relatively tougher to find halal restaurants in Croatia. With that being said, Zagreb does boast a number of halal restaurants as compared to the popular Dubrovnik. 
Since Croatia has plenty of coastal cities, there are plenty of Muslim-friendly seafood restaurants. For the non-fussy Muslim traveller, there are also vegetarian food options such as Veggie Burgers and Margherita pizzas (since Croatia is opposite Italy). But do keep in mind that dining out can be pricey. So if you're travelling on a budget, it would be advisable to bring some of your favourite instant noodles to supplement your meals. 
Lokma from Istanbul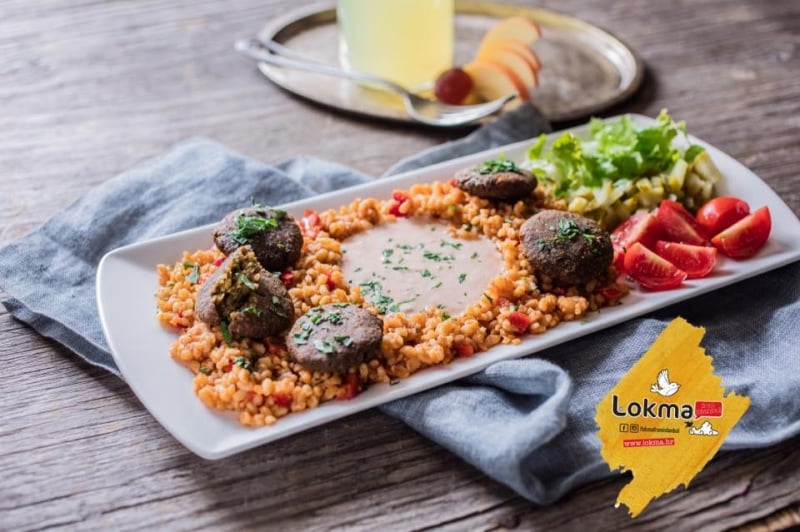 Muslim travellers can expect an array of Turkish cuisine when dining at Lokma. Their menu includes kebab wraps and shish kebabs served with fragrant Turkish rice. The outdoor dining area is perfect for quiet late afternoons and to enjoy the charming atmosphere of Zagreb.
Address: Ul. Ivana Tkalčića 59, 10000, Zagreb, Croatia
Hours: Sunday – Thursday 12pm – 10pm, Friday – Saturday 12pm – 12am
Taj Mahal Old Town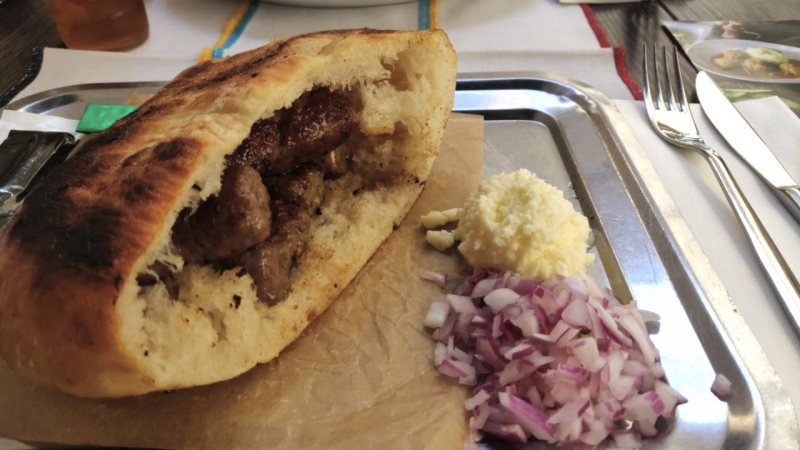 Taj Mahal Old Town restaurant is a hot favourite among Muslim travellers and locals alike. Be sure to head down early or to make a reservation because it gets crowded quickly. Located near the Dubrovnik Mosque, this restaurant serves up hearty Bosnian meals. You can expect 
Address: Ul. Nikole Gučetića 2, 20000, Dubrovnik, Croatia
Hours: Daily, 10am – 12am
Explore:
Plitvice Lakes National Park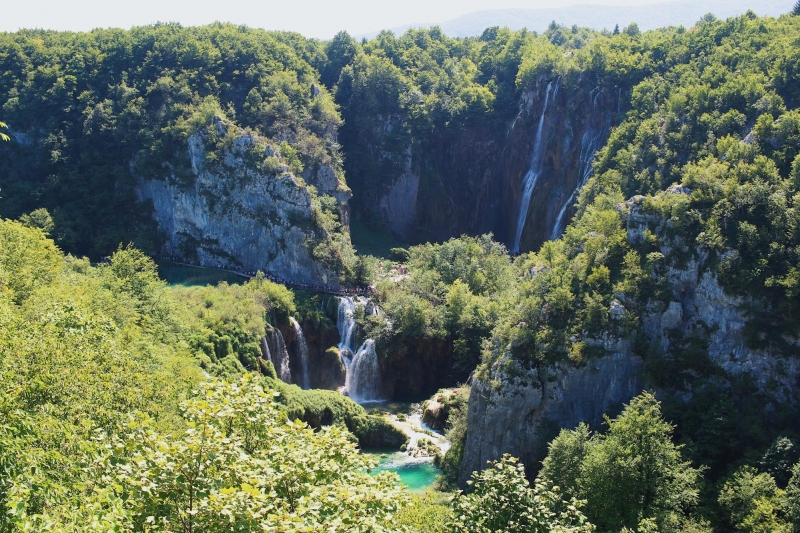 Travel to central Croatia where Muslim travellers will find the majestic waterfalls of Plitvice Lakes National Park. You could easily spend a full day at this forest reserve. There are plenty of walkways and hiking trails that wind around the clear cerulean waters. Maybe even hitch a ride on the electric boat that connects the 12 upper and four lower lakes. 
Since this is a popular tourist attraction in Croatia, Muslim travellers can plan their visit here either by day trips from Zadar or Split, or spend two nights at Plitvice. The latter would allow you to enter the national park early and possibly avoid the massive crowds. Also, don't forget to put on your comfortable walking shoes because you will be walking quite a bit here.
#HZtip: There are no halal restaurants located within the park. However, you could pack your own meals and have lunch at the many park benches available at the park. 
The City Walls of Dubrovnik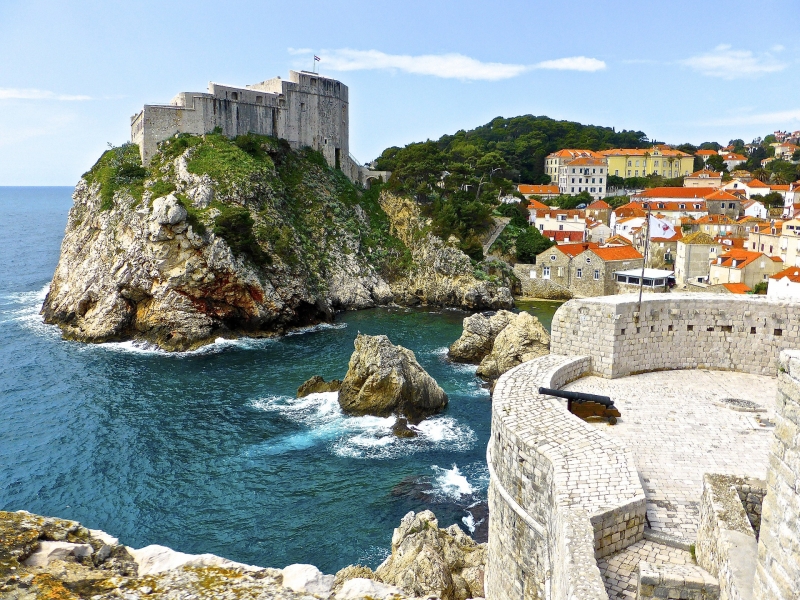 Also known as the Pearl of the Adriatic, the white stone walls against the blue of the sea will leave Muslim travellers in awe. Dubrovnik is one of the busiest cities in Croatia due being the filming location of the popular Game of Thrones. With old monasteries and complex system of forts, strolling through the Old Town would give you a glimpse into the medieval times in Croatia.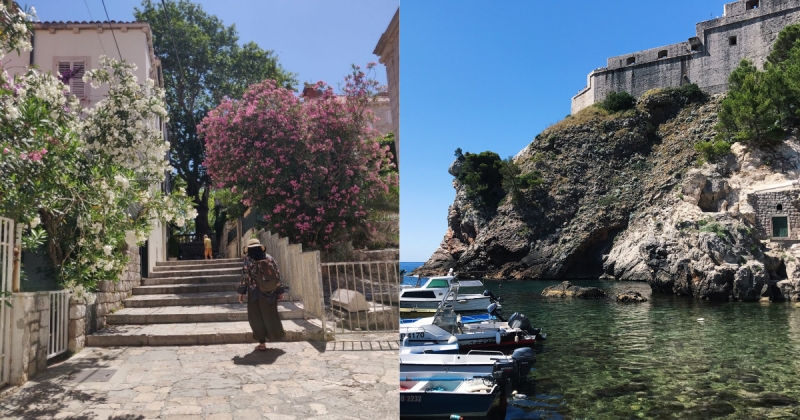 The City Walls are a definite must-see when you're in Dubrovnik. Besides being a UNESCO World Heritage site, the City Walls will give you the best scenic views. Take your time to appreciate the unique architecture and history of Croatia as you stroll along the walls. Be sure to spot the notable Gate of Pile along the way!
Sea Organ, Zadar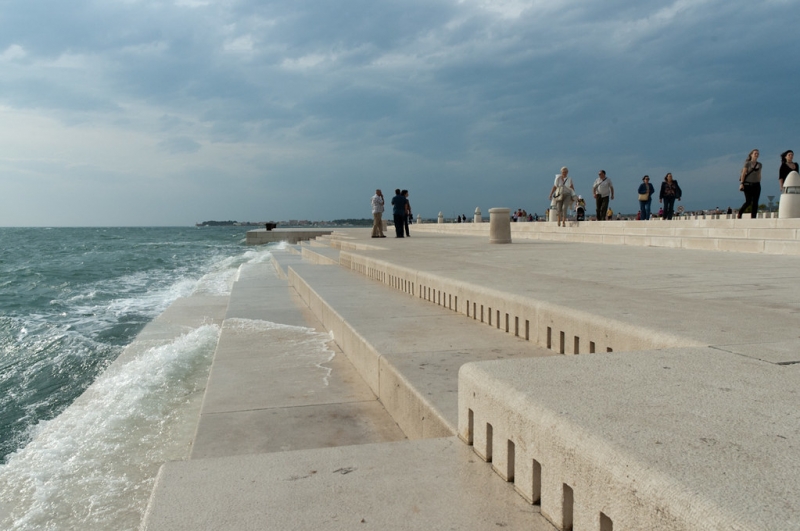 At the Western end of Zadar's Riva sits the architectural sound art piece, the Sea Organ. Consisting of several broad stairs that lead down into the water, Muslim travellers should head to the Sea Organ to watch the sun set to the harmonies of the sea. 
#HZtip: The Sea Organ gets crowded really quickly so be sure to get there an hour before sunset. Bring along some snacks and drinks as you enjoy a quiet moment by the waters.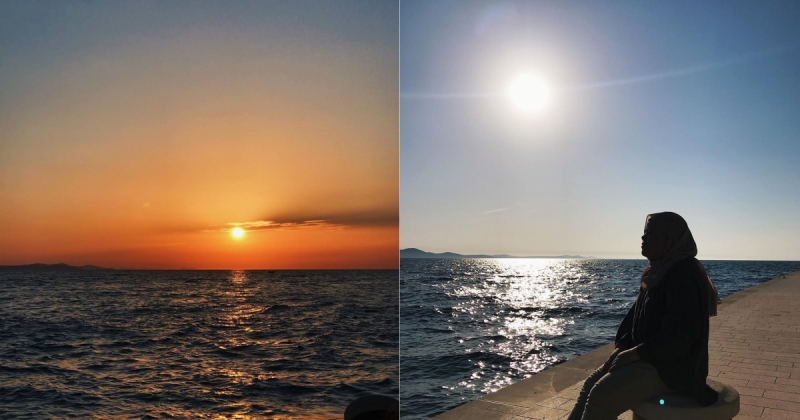 The lower steps of the Sea Organ allows water and air to flow into the resonant chambers under the steps where chime-like notes will be produced. Since the flow of the water in the sea is always changing, the sounds of the Sea Organ will never sound exactly the same. 
Address: Obala kralja Petra Krešimira IV, 23000, Zadar, Croatia
Stay: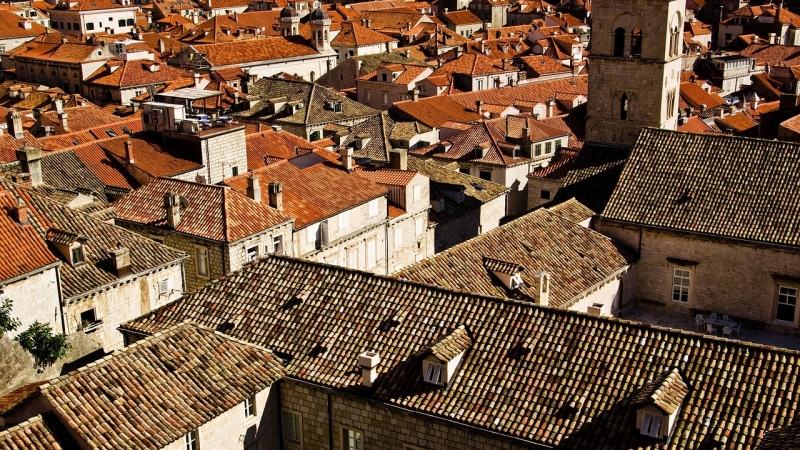 Croatia has a booming tourist industry which means that there are plenty of hotels and apartments for travellers to choose from. Though hotels are very enticing with its many facilities and room service, apartments might be a better option for Muslim travellers. Since there aren't many halal restaurants available, staying in apartments would give Muslim travellers the convenience of preparing your own meals.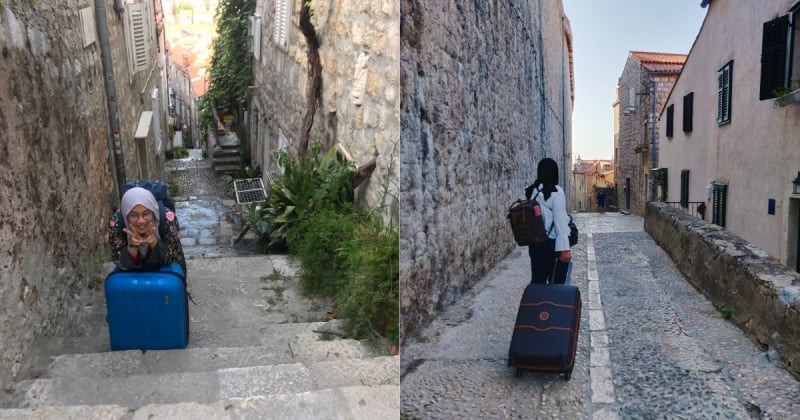 Apartments could easily be booked via popular travel apps such as Airbnb and Expedia. Muslim travellers are also advised to book accommodations in the Old Town of any city. This would not only give you convenience when exploring the sights of each Croatian city but also allow you to live like a local. Do note that as its name suggest, the Old Town would be filled with cobbled stone pathways and steep stairs. So it would be advisable for you to pack light or prepare yourself for some cardio workouts. 
Also read: 6 Muslim-Friendly Travel Tips Before Heading to Croatia