Myanmar is a country laden with mystery. Since the transformation of the nation in recent years, the tourism sector has seen significant improvement. While the Muslim community is small and makes up only 4% of the population, there is a multitude of Muslim-friendly eateries. Here is a list of places you can consider to eat, explore and stay in Yangon, Myanmar's intriguing capital.
Eat 
It is easy to find mosques in Yangon and the surrounding areas are home to an array of halal food options. Contrary to the belief that halal food is hard to come by, it is actually quite popular amongst the locals. These halal eateries are either small or medium-sized restaurants or food stalls.

#HZTip: Halal restaurants and food stalls in Myanmar do not have the regular Arabic Halal sign. Instead, the numbers "786" is displayed on a signboard symbolising "In the name of Allah" or "In the name of God". Do look out for it when you are searching for Halal eateries!
Innwa Cold Drinks & Confectionery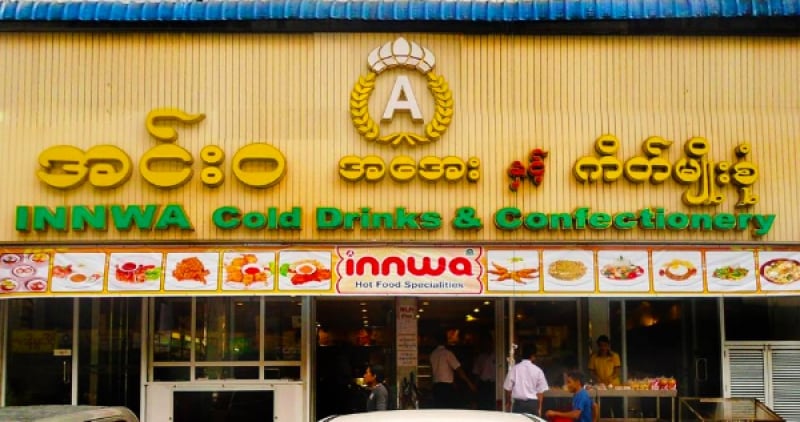 Located near one of the most famous attractions in Yangon, Sule Pagoda, INNWA Cold Drinks & Confectionery is well-loved by all who visit. One section of the restaurant serves hot food prepared upon order such as dim sum. The other section serves cakes, bread and confectionery. This eatery is affordable and comfortable thanks to the aircon and Wifi available for the patrons.
Food Fare Fusion Kitchen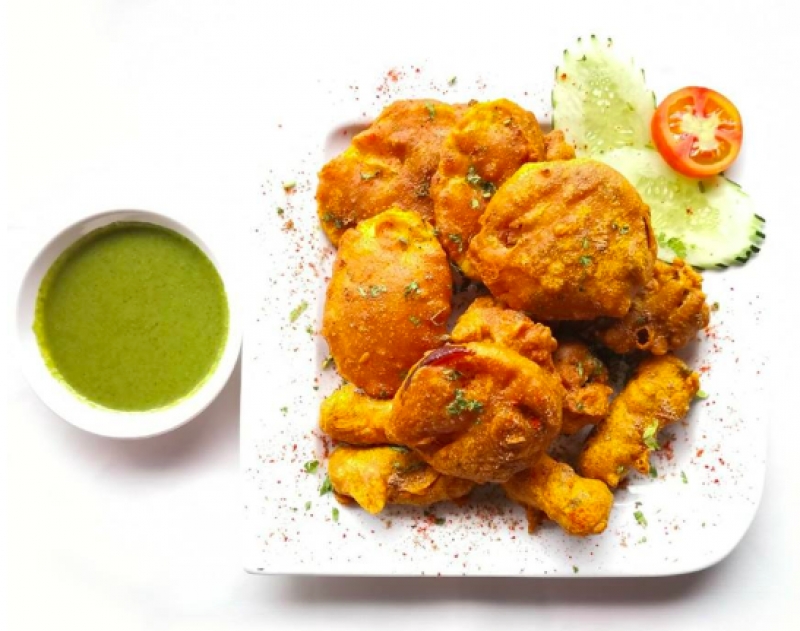 One of the best-loved halal eateries, Food Fare Fusion offers a variety of cuisines from local Burmese to Malaysian, Chinese and even European. Vegetarian options are also available and the restaurant is open from 6am to 11pm daily.

Value for money, this spot is best known for their Indian dishes like the paneer and their chicken tikka. They also offer delivery and take away services for travellers who are always on the move.
Explore
Shwedagon Pagoda

If you find yourself in Yangon, do not miss the Shwedagon Pagoda – a 99-metre tall pagoda that is one of the most sacred Buddhist pagodas in Myanmar. It is believed to contain relics of the four previous Buddhas of the present Kalpa.

It was first built allegedly in the 6th century and has been constantly renovated and expanded since then. The Shwedagon Pagoda consists of hundreds of colourful temples, stupas, and statues that reflects the architectural era spanning over 2,500 years.
Bogyoke Aung San Market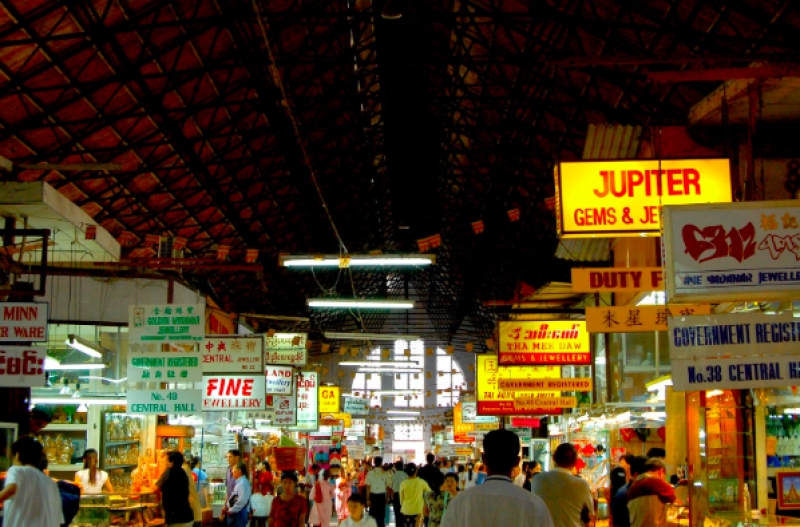 Bogyoke Aung San Market, located in central Yangon, is a major bazaar best known for its colonial architecture and inner cobblestone streets. A major tourist destination, the market boasts a range of antiques, Burmese handicrafts and jewellery shops, art galleries and clothing stores.

First opened in 1926, this market is also home to stores that locals visit selling medicine, food, garments and foreign goods. Personally, this market is one of my favourite stops in Yangon as you can really feel the local atmosphere. Plus, this is where you can purchase authentic souvenirs from Myanmar.
Yangon Circular Train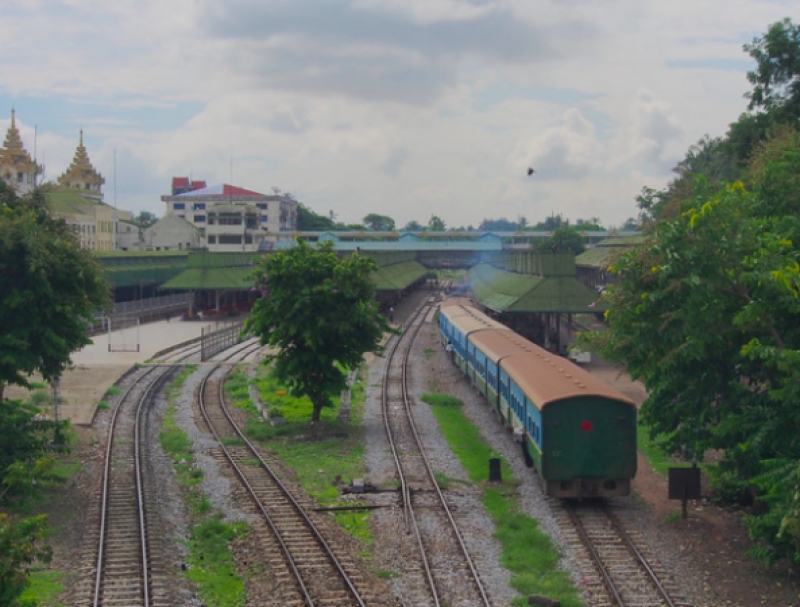 The best way to see Yangon on a budget is to ride the Yangon Circular Train around the city which will take you through local neighbourhoods, small towns and local markets. This is one of the best ways to experience the authentic local culture as you take the train for 3.5 hours with other locals. This local commuter train serves the Yangon Metropolitan area, which promises a slow ride across the best views of the city.
Built by the British during the colonial era, it was first opened in 1954 and operated on a 45.9km long loop, stopping at 39 different stations. This train ride is more for the adventurous traveller who wants to get in touch with the locals so expect the unexpected!
Stay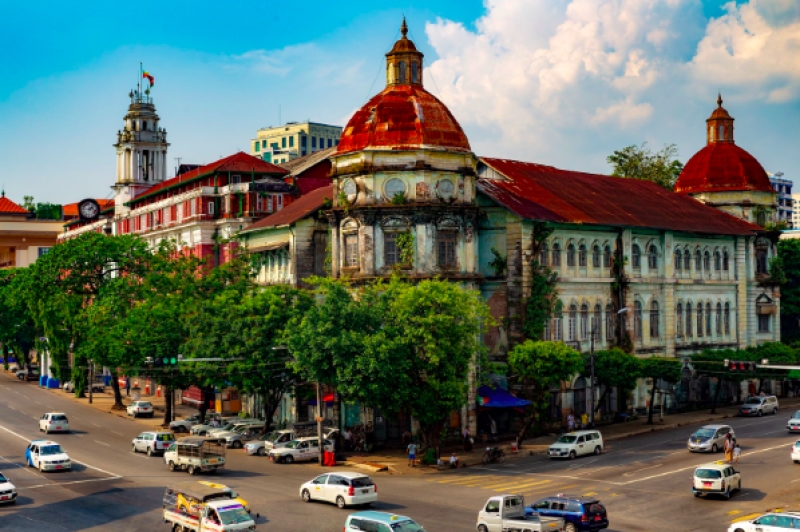 The best place to stay is in West Yangon, Bahan, an area filled with museums, markets, pagodas, gardens and all you can imagine exploring. The close proximity to all the sights makes this area one of the best places to stay.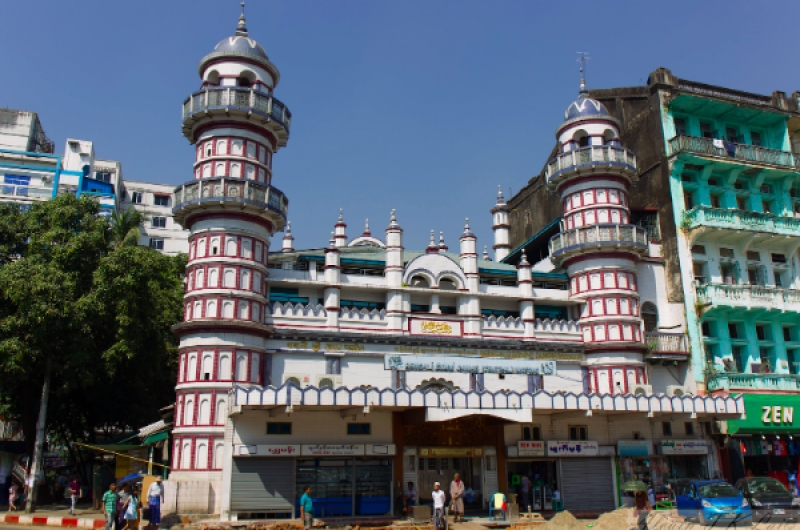 This location is also close to a couple of Muslim-friendly facilities! For instance, the Bengali Sunni Jameh Masjid is only a 10-minute drive from the neighbourhood. As such, is a great place for Muslim travellers to put up at.