At only 17, Stephanie Kurlow has made great leaps in the world of ballet as she aims to become the first and only professional hijabi ballerina. Based in Sydney and born to a Russian-Australian family, Stephanie initially stopped dancing at age nine as there were no dance studios which catered to her beliefs. Since then, she has raised funds for full-time classical ballet training and even received various scholarships to prestigious dance schools worldwide, including the Royal Danish Ballet summer school.
Stephanie is also a strong advocate for equality. She champions equal opportunities for people of varying religion, race and background to pursue their dreams and passion. She is also involved in an anti-bullying organization called Remove Hate from the Debate where she identifies online hate speech among youth.
Read on to find out about her life as the first hijabi ballerina and her adventures as she trots the globe to express her love for ballet.
Are there any misconceptions, as a hijabi ballerina, you would like to debunk? How could ballet or people, in general, could be more inclusive?
I find that some people dismiss the idea of me before even seeing me dance. I am a woman in hijab but I am also a ballet dancer. Ballet is art. I would like people to ask more questions and be more purposeful in helping me achieve my dream instead of thinking that it isn't possible at all, because it is, I am here to prove that.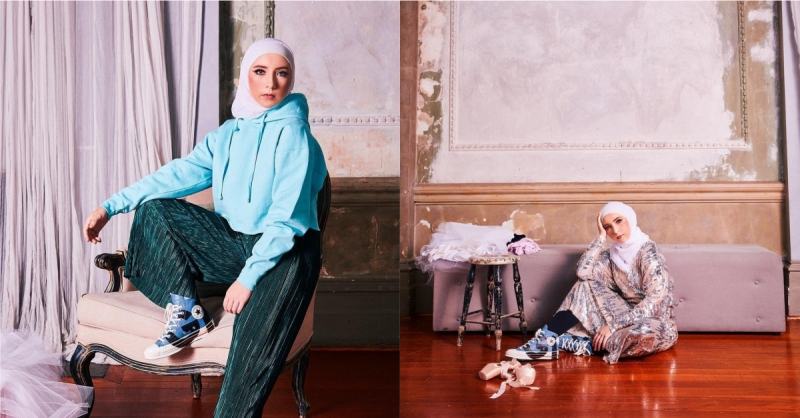 You've recently been involved in Converse's newest "Love The Progress" campaign. In your own words, what does "Progress" mean to you?
Yes, it has been absolutely amazing! For me, progress is acknowledging and recognising each other's differences and what makes us all unique. Only then, we can find ways to come together and create a world of inclusivity. Everyone in this world has an important part to play and we are only stronger together.
Any words of advice for young Muslim girls who are trying to find their own identity?
Finding your identity will take time. You are always going to evolve and change as your life progresses. Explore each part of your identity and don't be ashamed of who you are at each point in time. Everyone is special!
As a performer, you must have travelled solo. Did you ever have any worries? If yes, what helped you overcome them?
Last year, at age 16, I toured Europe for five weeks on my own. It was surely the trip of a lifetime! I learnt so much about myself, people and the various cultures around the world. Initially, I was a little worried as I was on my own and travelling alone at such a young age. But I always made sure to be in contact with my family and friends and to remain organized.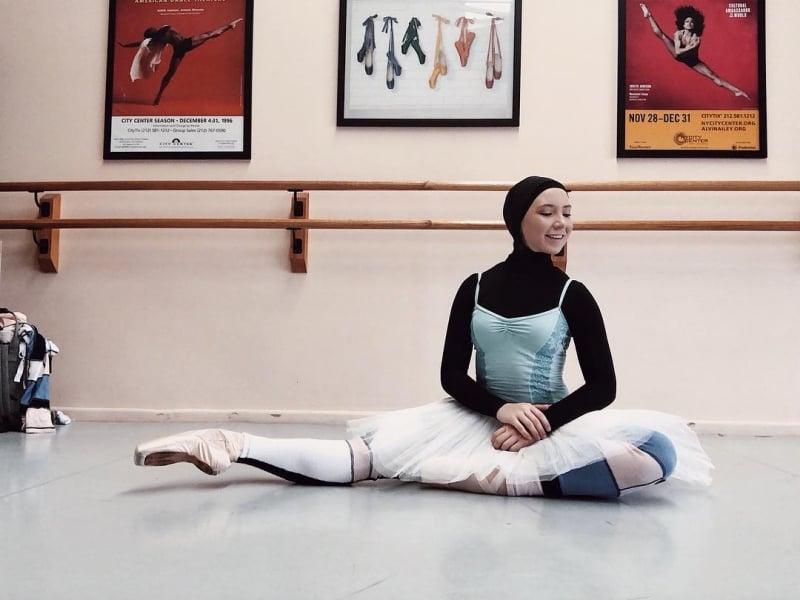 As a hijabi, do you face any stigma while travelling? Does that make you not want to travel?
I guess that as a female you always have that worry when you travel and being a hijabi female makes that worry a little bigger because you don't know how people will react to you wearing a hijab, especially in a different country. In saying that, I love travelling too much that I wouldn't let fear stop me from living my life to the fullest.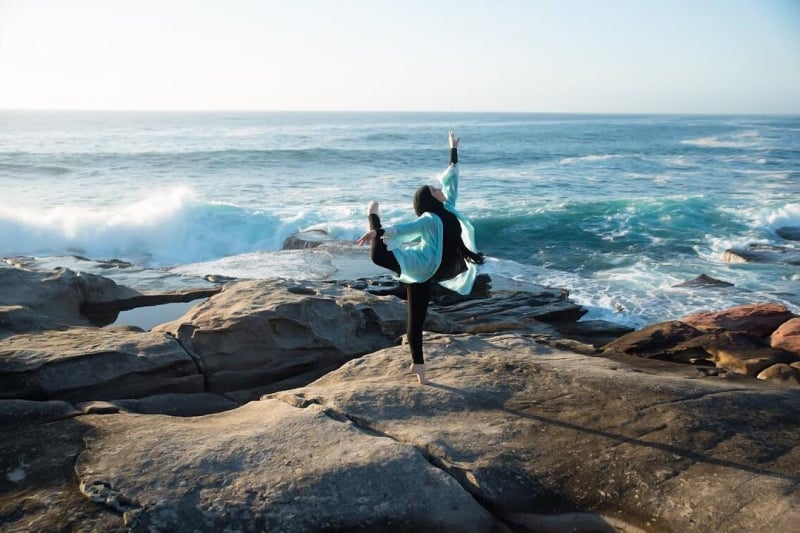 Do you have a dream destination where you want to perform?
My dream is to perform at as many places as possible around the world so that I can express myself and the arts to as many people as I can.
What is something memorable that happened during your travels?
Everything! The Royal Danish Ballet summer school was such an incredible wholesome experience. I had many beautiful moments during my time there.
Do you have any advice for young Muslim women who want to embark on their first solo trip?
Stay safe but don't be afraid to experience new things. Experiencing a new country on your own is something very special.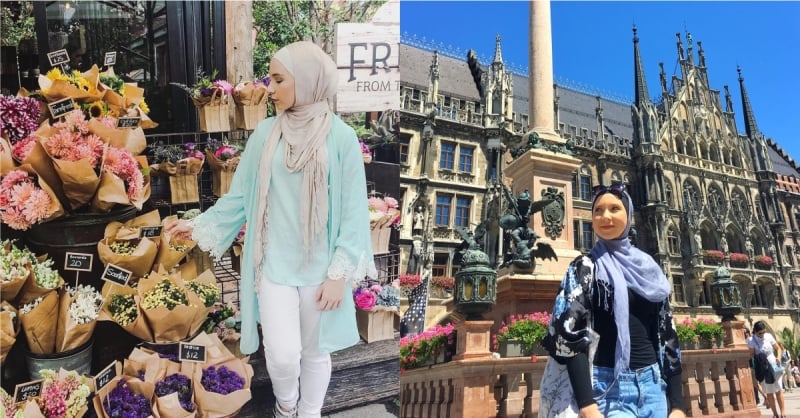 If you could sum up travelling in a sentence, what would it be?
Travelling is the most incredible, extraordinary and beautiful experience that will fill you up with so much knowledge and life experiences.
Also read: Travelogue With Aynn & Rahmat, The Globetrotting Couple
---
Lightning Round
Window or aisle seat?
Window
Do you prefer summer or winter destinations?
Both! But maybe leaning more to winter…
Tea or coffee? In your opinion, which country makes the best tea or coffee?
Coffee! Australia always and forever.

If you were to choose one place to live in, where would it be? (besides Australia, of course) Amsterdam or Copenhagen