For Muslim travellers, it is imperative to plan for our vacation. Important factors such as Muslim-friendly facilities and restaurants where halal food is readily available, play a key role in choosing a holiday destination. 
With a focus on the two most contested Muslim-friendly countries to visit in Southeast Asia, let's look at which is a better destination for Muslims: Singapore or Malaysia?

Home to some of the most internationally known sights, Singapore is a cosmopolitan city with diverse cultures. A shopping haven, tourists are always impressed with the safety and cleanliness of the city. 
Malaysia, on the other hand, is a foodie paradise where you can always find Halal cuisines that will satisfy any cravings. Best of all, when comparing cost, Malaysia is always value for money.
To compare the two countries, we will look at the availability of Halal food, the plethora of activities, access to Muslim-friendly facilities, safety and ease of travel. Each will be given a score and the final scores will be tabulated to determine the overall winner!
Availability of Halal Food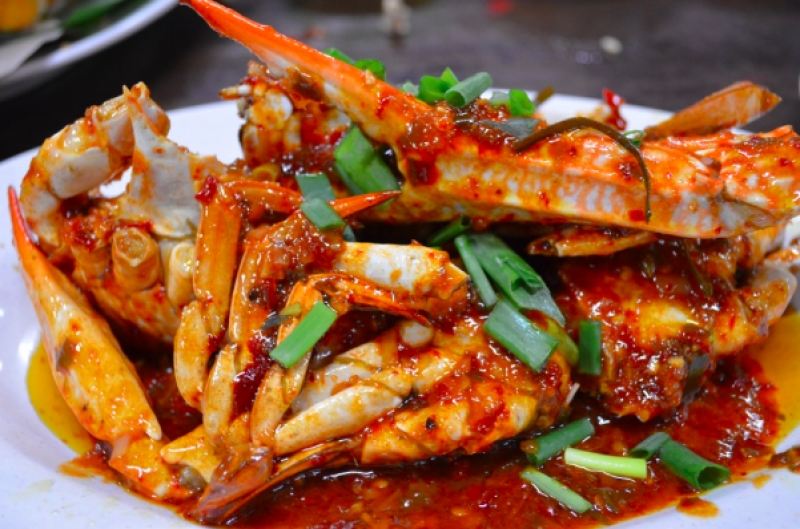 Singapore is home to some of the most diverse spread of cuisines from Asian to Western to a fusion of both. Sourcing a halal option, on the other hand, might be a little more tricky. While there is a sizeable Muslim community in Singapore, Muslims make up only 15% of the whole population.

As such, when comparing the halal food options in Singapore to Malaysia whose population is more or less 60% Muslims, the availability falls short. Despite Singapore having more varied cuisines on the market, it is not always halal.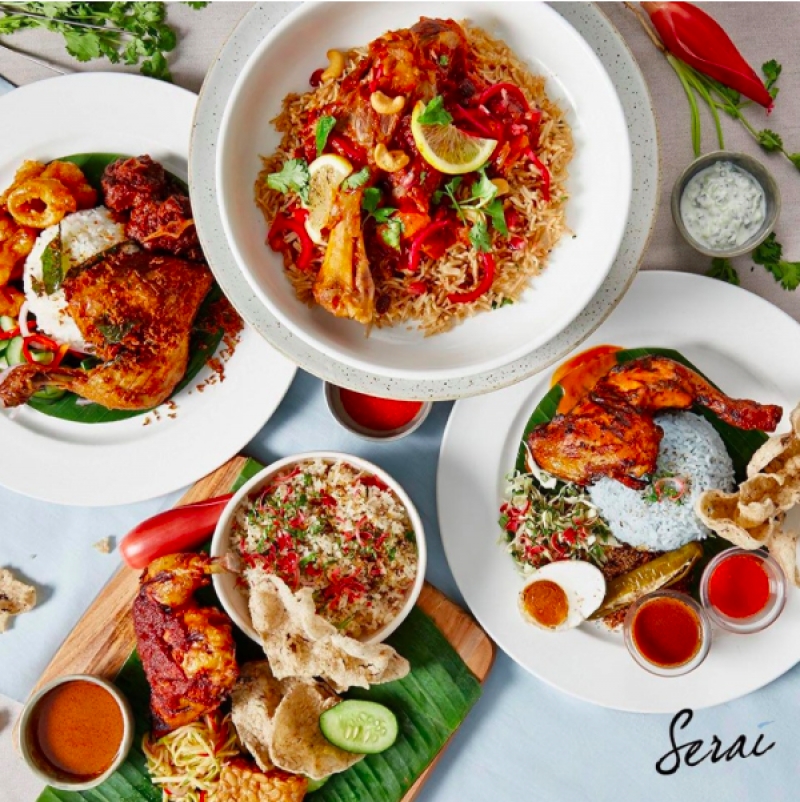 Malaysia, on the other hand, is a foodie paradise with most of its major eateries certified halal. With a large Muslim population, the need to cater to this market boosts the accessibility to halal food. From traditional Malay cuisines to scrumptious street food, the food in Malaysia will delight your taste buds while adhering closely to your dietary requirements as a Muslim.
Singapore: 3.5/5
Malaysia: 4.5/5
Sights to See and Things to Do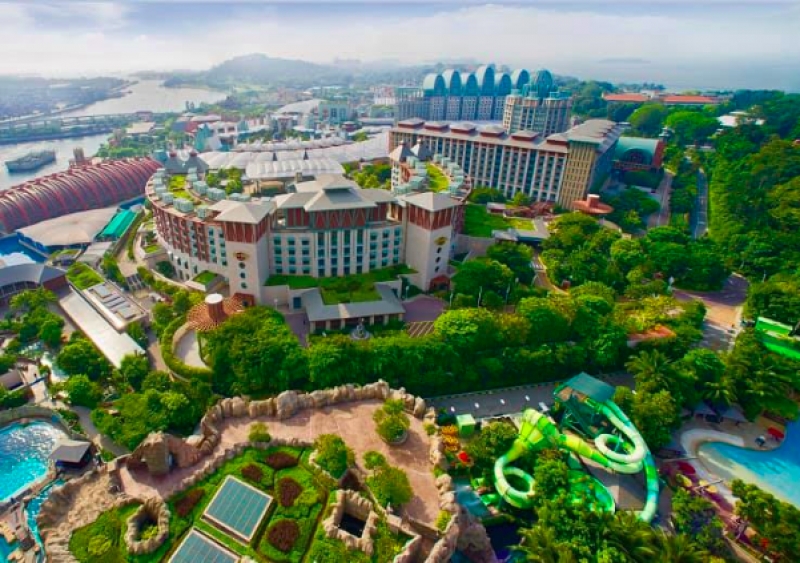 Singapore offers a plethora of sights and activities for all who visit. From historical enclaves like Kampong Glam and Little India to futuristic buildings like Marina Bay Sands and Gardens by the Bay, there is something for everyone. Home to the world-renowned Changi Airport, Singapore will welcome you gracefully.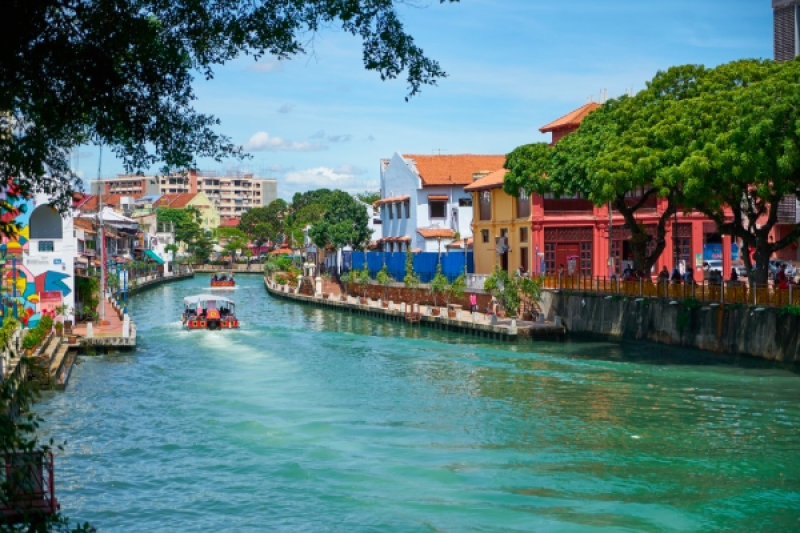 Malaysia also boasts a handsome variety of places to explore. With 13 states and three federal territories, Malaysia awaits your expedition through the many exciting sights they have to offer.

Malaysia is home to some of the most beautiful beaches in Langkawi and Penang, islands like Tioman and Redang and mountains like Mount Kinabalu and Gunung Nuang. If the hustle and bustle of the city enthral you, fret not, you can visit Kuala Lumpur or a more charming option, Malacca.
Singapore: 4/5
Malaysia: 4/5
Access to Muslim-friendly Facilities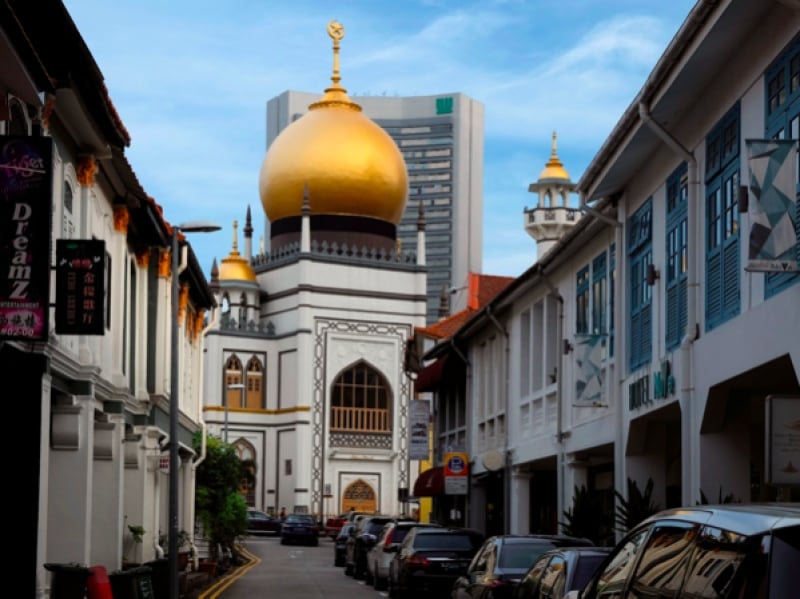 With a sizeable Muslim population, finding a mosque in Singapore is never an issue. However, prayer rooms are not as common, especially in places like the mall or in restaurants, unlike in Malaysia.

When comparing access to mosques, Singapore and Malaysia are almost head to head. But when comparing on a more micro level, Malaysia offers added convenience for Muslim travellers as suraus and prayer rooms are always available in malls and at times, even in restaurants.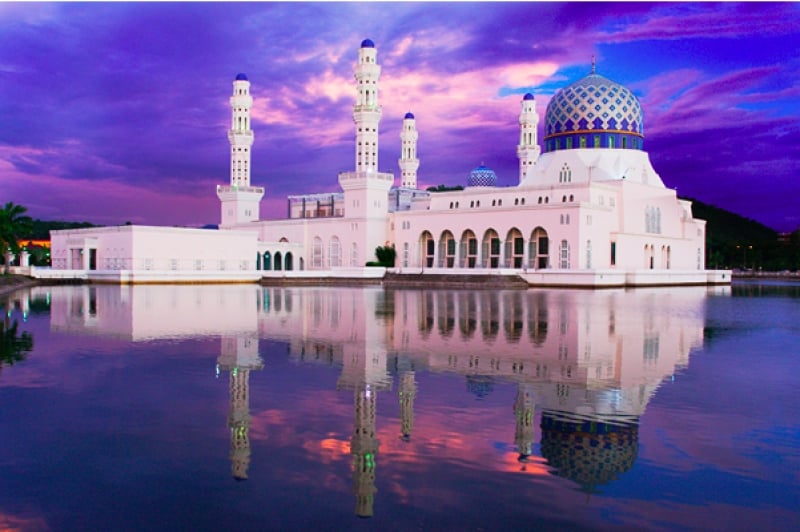 Muslim-friendly accommodations, on the other hand, for both Singapore and Malaysia are relatively easy to access. With halal tourism burgeoning, many international hotels in both countries cater to Muslim travellers.
Singapore: 3.5/5
Malaysia: 4.5/5
Safety and Ease of Travel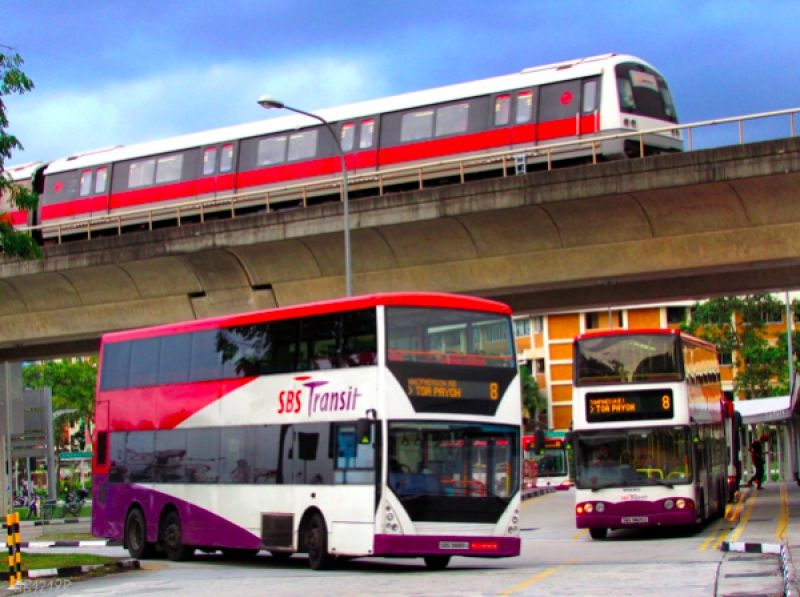 Singapore is the world's second safest city after Tokyo according to EIU's Safe City Index. The public transport system in the country is also considered to be among the best and most affordable in the world due to its efficiency and accessibility. Hailing a cab is also safe as the cost of the ride is strictly metered, so there is little to fret over. Ride-hailing apps such as Grab and GoJek are also available for use!
Malaysia is also relatively safe as violent crimes are uncommon. However, crimes such as pickpocketing and petty thefts occur quite frequently. As long as stay vigilant, travelling around Malaysia should not be an issue. 
If you are intending to use public transport in Malaysia, be sure to do your research first and see which is the best route to take. In various studies and sub-indexes, unfortunately, Malaysia's public transport system often ranks low.

However, there are many bus stations that take you from city to city and they are usually easily accessible and safe. Taxis in Malaysia are notorious for not adhering to the metered fare so beware of hailing a cab. Instead, opt for ride-hailing apps such as Grab and Uber which is easily available in the country and easier to track.
Singapore: 4.5/5
Malaysia: 3/5
The Final Verdict: Malaysia
Singapore: 15.5/20
Malaysia: 16/20
Considering all the factors that will affect the decision-making of choosing a holiday destination, Malaysia wins as the more Muslim-friendly country for travellers.

For the Muslim traveller, ensuring that Halal food is easily accessible during your vacation is one of the most important factors in choosing a destination. While Singapore offers a multicultural food scene, Malaysia triumphs as the winner when considering the availability of halal food.

Home to some of the most paradisiacal locations, Malaysia prevails as a better holiday destination, not only for Muslims but for all due to the variety of places to choose from. With countless islands and its 13 states, Malaysia is multi-faceted, extending suggestions for travels from laid-back vacations to dynamic and exciting adventures.

While Singapore has some of the most renowned hotels and accommodations, Malaysia by far offers a better variety of Muslim-friendly facilities in terms of access to places like prayers rooms and accommodations.