Solo travel can be a liberating yet intimidating experience, especially if you are far from everything familiar and comfortable to you. However, it takes an extra dose of courage and a true sense of adventure to be able to venture into foreign lands as a solo deaf traveller like Nurul Humairah or known to her peers as Mairah. She doesn't let her disability get in the way of her dream of travelling the world. Mairah wants to challenge the misconceptions and media representations of solo, deaf and female travellers and hopes to empower travellers to be able to travel without being held back by their disability.
Read on to learn about Mairah's adventures as a solo deaf female traveller while pursuing her passion for photography and videography.
How many countries have you been to? How often do you travel?
So far, I have travelled to six countries. I have been to Indonesia, Thailand, India, Malaysia, Vietnam and Cambodia. Well, it really depends on my schedule, but I would take about 3-4 trips per year.
Share more about your favourite travel destination thus far
India is, by far, my favourite travel destination. My family and friends have expressed their shock and concerns when I told them I was heading to India for a holiday. They are mainly concerned about my safety as a solo deaf female traveller since India is often portrayed as backward, uncivilised, savage and traditional.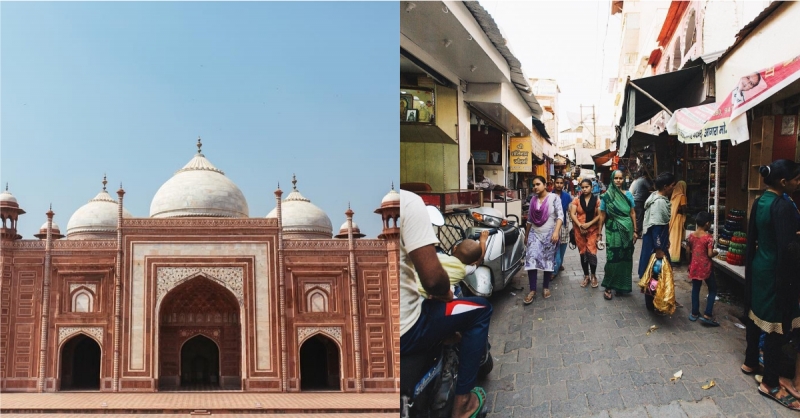 Being as stubborn as a mule, I decided that I was going to ignore all those negative misconceptions and travel to India to form my own opinions of the country. Even though I understood the concerns of my loved ones, I personally believe it is important to realise that each country has its own set of problems and issues. Human nature is not entirely dependant on geographical location or nationality.
To my delight, I found India extremely vibrant and lively. I encountered countless locals who were not only compassionate but expressed a tremendous amount of kindness to me – a foreigner in their country. Some locals even offered me food and drinks during my arduous 17-hour train ride in India. They even accompanied me to my destination whenever I got lost.
What do you do mostly on your trips?
I would usually allow myself to get lost in the city. I feel it is the best way to explore the nooks and cranny of any city. It might seem mind-boggling to walk around aimlessly, but it has always led me to hidden gems and unknown places that I enjoy photographing. As a passionate photographer, I would always make sure to have my camera with me during my explorations. Of course, if there are some destinations that are known for any particular activity such as diving and hiking, I would also make sure to try them out too.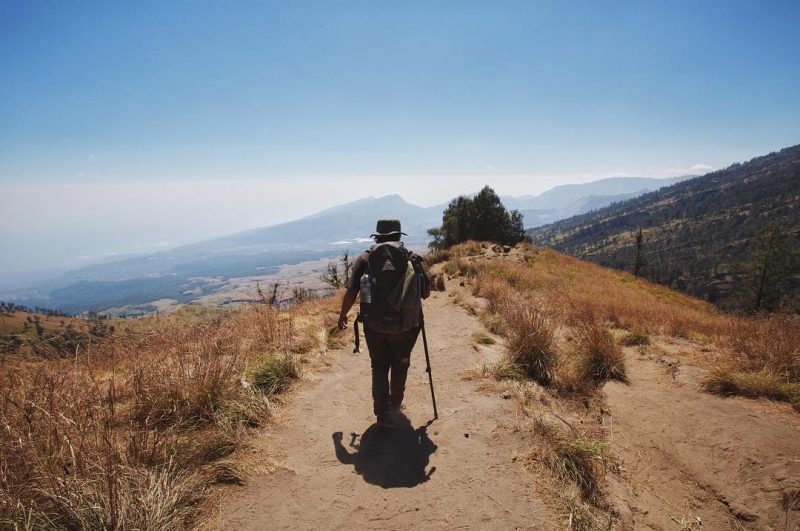 Is it daunting for a deaf female Muslim traveller to fly solo?
I don't find it daunting because I am the type of person who is fiercely independent and courageous which, in my opinion, you will need in order to travel the world solo. I won't let those negative perspectives stop me from pursuing my dreams.
Have you faced any stigma due to your religion? Does that make you not want to travel?
No, it has never occurred to me. However, in my opinion, I would encourage fellows Muslims to travel as a way to face this fear of stigma and discrimination that is commonly portrayed in the media these days. There are many more nice people in the world than you would've been led on to believe.
What is the most unique food you've tasted?
Well, as for now, I am currently a vegan and have been one for almost a year. I am not a fussy eater and I believe there is good food everywhere. But as a traveller, you should definitely try the local cuisine when you can.
What are your travel plans for the upcoming months?
I am planning to head to Southeast Asia! Perhaps, I would like to visit India again sometime in the future. India is a large country geographically so I hope I have more time to explore and discover the various regions. But on my next adventure there, I'm keen to experience the Holi Day festival in India as part of my delight as a photographer.
I would also like to travel beyond Southeast Asia to destinations like China, Tibet, Nepal, Sri Lanka, Morocco and maybe even Turkey!
Name a country that you think people should visit
I think people should definitely travel out of Southeast Asia to experience varying cultures and lifestyles. Travellers should visit India at least once in their lifetime! There is so much for you to experience when you're in India. Of course, they should be aware of their surroundings and take extra precautions when needed. It is more important to be safe than sorry.
What's your best travel tip?
As a traveller, you should never put off your next adventure just because you lack a travel companion. Don't let others hold you back from your dreams. You could be waiting a long time until someone finally says yes. You have to live in the now. If you don't go, you will certainly regret it.
I strongly encourage all female travellers to be bold enough to go out on your own regardless of the concerns and negative opinions from friends or parents. Of course, it is best to make sure that it is safe to visit wherever you are travelling to and to take extra precautions when necessary. As a solo female traveller, be mindful in the way you dress especially in countries such as India and Pakistan.
Also read: Travelogue with Stephanie Kurlow, The Hijabi Ballerina
---
Lightning Round
Window or aisle seat?
Window seat, of course! I even don't mind buying a window seat when I book my tickets!
Do you prefer summer vacations or winter vacations?
Neutral. I have never experienced winter vacations before, but hopefully one day I can.

Tea or Coffee? In your opinion, which country makes the best Tea or Coffee?
Tea! I really hate coffee (laughs) I love a hot cup of chai tea, which is originally made in India.
If you could swim with dolphins or go shark diving, which would you pick?
I shall choose the more daring option and go shark diving!
If you must choose one place to live in, where would it be? (besides Singapore, of course!) Either Australia or New Zealand!
If you could sum up travelling in a sentence, what would it be?
Why are you missing out on such cool and interesting experiences outside your own country? Be bold and just go. You won't regret it later when you make the first step!