How many countries have you been to? How often do you travel?
I've been to over 40 countries, and the only way to do that is to travel as much as I can. Back in university, I took one-month trips each year. Once I started working, I'd use up all my leave days – and more. Three years ago, I managed to get four months off work to travel overland to Europe. I was also pretty much away from Singapore the whole of 2018, living life as a digital nomad in Iran, the Balkans, Morocco and France.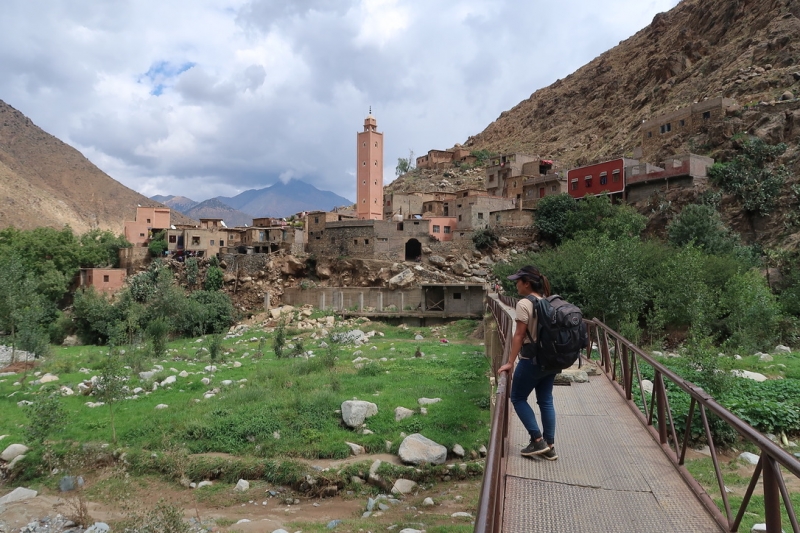 Me in Morocco's Ourika Valley at the end of a three-day hike.
What are 3 travel essentials that you can't travel without? (besides documents, clothes and toiletries)
Moisturiser, power bank and a pair of good walking shoes.
How do you plan your wallet-friendly trips? Share some tips!
Travelling on a budget isn't difficult. I can travel comfortably in many countries with a budget of around S$30 to S$50 per day, which would make up S$1,000 to S$1,500 for a month of adventure abroad, excluding the flight tickets. 
One of the easiest ways is to opt for slow travel. Instead of hopping all over Europe in one trip, for example, you could focus on one country or a small region to cut down on the hefty transportation costs. 
When travelling, your expenses are divided into these categories: accommodation, transport, food and attractions. You can opt for the cheapest within each category – for example by staying in a hostel instead of a hotel, taking the bus instead of the high-speed train, occasionally buying meals from the supermarket, and filling your time with free attractions.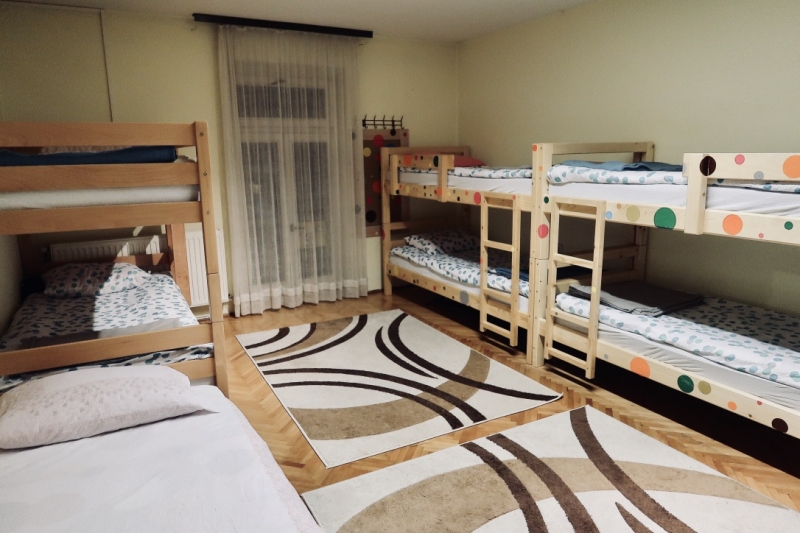 In the summer of 2018, I volunteered in a hostel in Sarajevo, Bosnia & Herzegovina in exchange for a free bed over a month.
Tell us more about the most adventurous (read: craziest) trip you've embarked on
That would be my first solo trip to Iran in 2016. Before Iran, I've never ventured to the Middle East. I didn't really know what to expect, but I have heard about the incredible Iranian hospitality.
A few weeks before the trip, I connected with locals in different cities through Couchsurfing. (I use this platform mostly to meet up with people while travelling solo, and sometimes to stay in their homes too.)

In Iran, everything was just amazing! I was welcomed with open arms, showered with care, and passed from one host to another. On top of the friends I made through Couchsurfing, I connected with random strangers on the streets who were curious about foreigners like myself. I made so many wonderful memories in Iran that I returned multiple times after that first trip.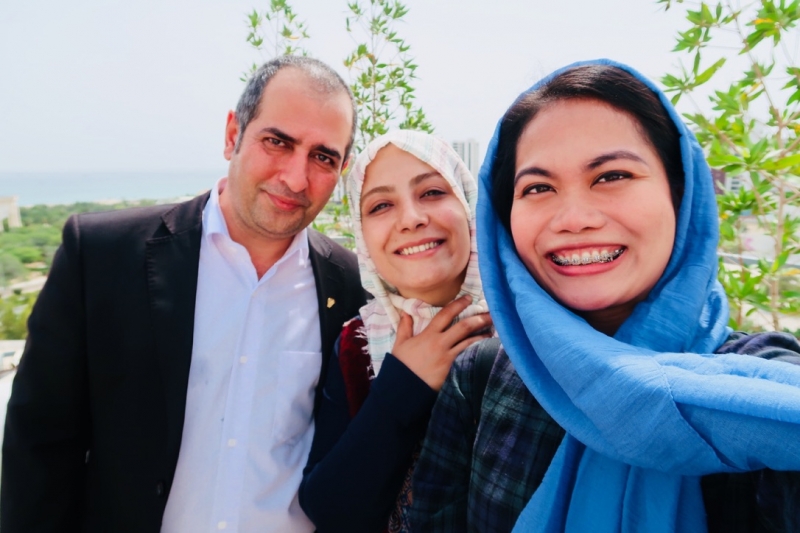 I met my lovely friend Shiva on the metro on my first trip to Tehran. On a subsequent visit, she and her husband hosted me in their home on the island of Qeshm.
What do you look forward to most when you travel?
I look forward to the little kind encounters that warm my heart – like how recently in Tajikistan, I was invited to a picnic with a bunch of ladies, thrown on a donkey for help in a river crossing, and offered a hitchhike on a truck, all within a span of a few days.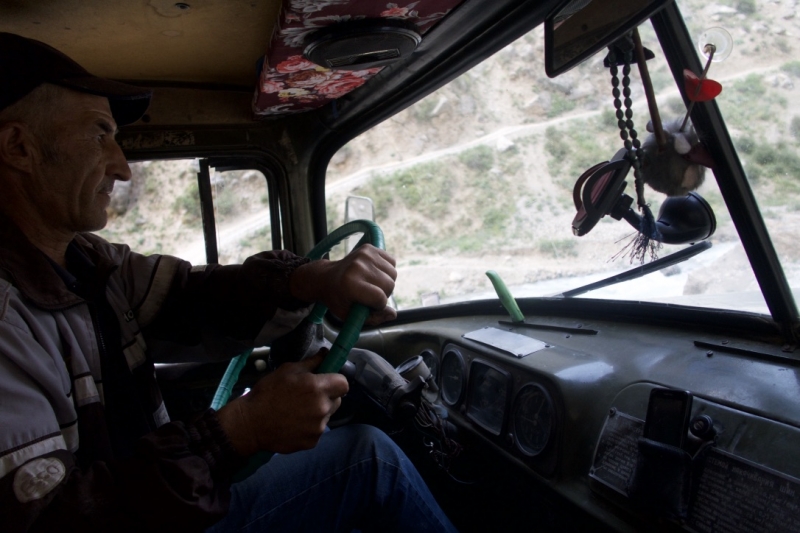 The kind man who saved my legs by offering a ride somewhere between the villages of Rogich and Mogiyon in Tajikistan.
How has travel changed you as a person?
I think that my lifestyle of travel has made me more confident and open-minded. Beyond that, I'm also a lot less bounded by people's perceptions of how I should live my life.
Why must I settle down into the routines of work and consumerism in Singapore? From travelling, I can see that there are many ways to live, and there's no need to be tied down with the constraints of one society if I feel that it's not how I want to live.
Have you faced any stigma due to your religion?
As I do not wear the hijab, my religious views are not apparent to strangers. As such, I have yet to face stigma due to religion.
What advice would you give to young, female Muslim travellers who want to go on solo trips?
I'd say… just go out there! The world is full of kind people and you're much more likely to encounter good rather than bad. At the same time, if you find yourself in a situation you're uncomfortable with, don't be afraid to stand your ground or to walk away. You don't owe anyone an interaction.
Which destinations do you plan to visit soon in 2019?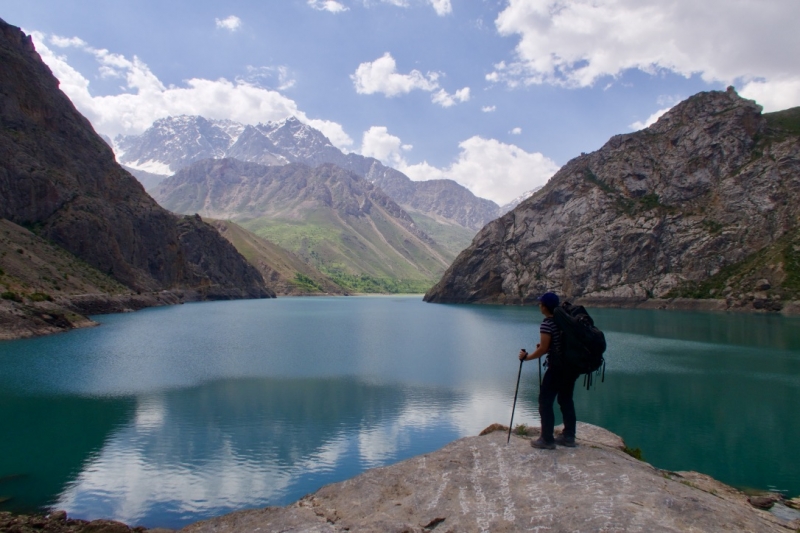 Me in the Seven Lakes, Tajikistan, just a few days ago.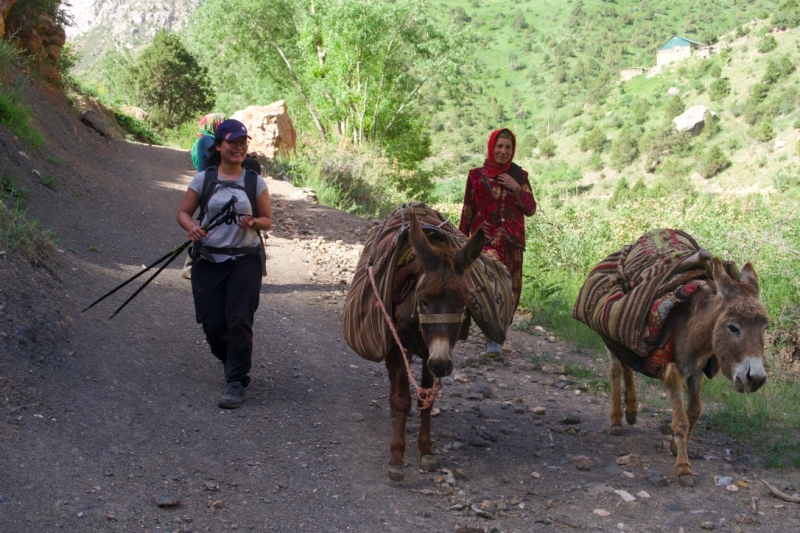 Walking alongside donkeys and villagers in Tajikistan. 
I am currently on the road in Tajikistan, travelling around Central Asia. I've visited Uzbekistan previously and over the next two months, I'll be roaming around Kyrgyzstan and Kazakhstan. After that, as I'll be doing my masters in France, I hope to spend some time in the beautiful coasts of Brittany and Normandy.
Select a significant photo (that you took from any trip) which means a lot to you and share why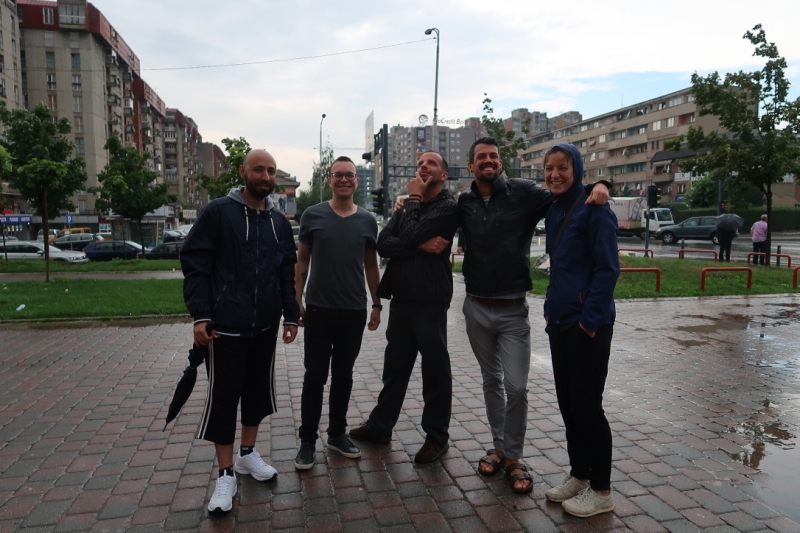 That'd be this photo. I'm not in it as I was behind the camera. 
I met this bunch of people (from left: Eren from Turkey, Bruno from Brazil, Alex from France, and Alex and Wibke from Germany) in Kosovo – some of them in the small town of Peja, and the rest in the country's capital, Prishtina.
We spent some wonderful days together and until today, I consider them as good friends. These people remind me that friendships can be just around the corner, and strangers can become so much more.
Also read: Travelogue with Ilyana, The Travelling Muslim Foodie
---
Lightning Round
Window or aisle seat?
Aisle seat for short-haul flights, window seat for long-haul flights.
Are you a planner or do you prefer spontaneity? Spontaneity!
Tea or Coffee? In your opinion, which country makes the best Tea or Coffee?
Tea. Probably Turkey, which has a strong tea culture.
If you could either go bungee-jumping or skydiving, which would you pick?
Bungee-jumping since I've already skydived in New Zealand.
If you must choose one place to live in, where would it be? (besides Singapore, of course!) I'd say France because I'm about to study there for a year (and maybe live there for a bit more, who knows).
If you could sum up travelling in a sentence, what would it be?
Travel is life!
Read some of Dina's useful and inspiring articles here.