Edinburgh is known as the literary city where the famous boy-wizard came to life. This Scottish city boasts an array of unique historical attractions and stunning scenic views. But did you know that Edinburgh is extremely Muslim-friendly? In New Town and Old Town, you could find countless halal restaurants and mosques for the convenience of Muslim travellers. Read to find out what Muslim travellers can expect when visiting Muslim-friendly Edinburgh.
Eat:
With the growing population of Muslims here, you'll be able to locate plenty of Muslim-friendly food options. Muslim travellers could spot the common Turkish kebab joint or Indian restaurant around Edinburgh New Town. Otherwise, you could always opt for vegetarian alternatives in other districts of Muslim-friendly Edinburgh.
The Mosque Kitchen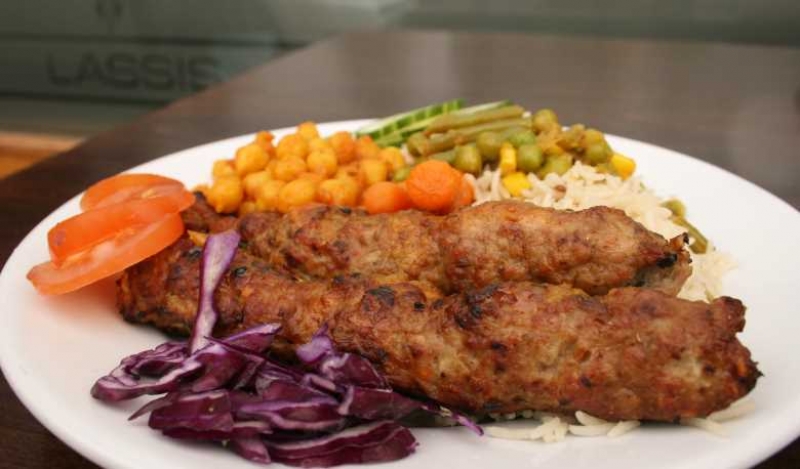 This halal restaurant is popular among Muslim travellers for its generous portions that are also budget-friendly. The Mosque Kitchen is a fuss-free restaurant near the Nicolson Square Gardens. There are actually plenty of halal restaurants located nearby, but the Mosque Kitchen stands out for its extensive Indian menu. Be sure to savour the delicious and mildly spicy curry with their fluffy naan.
Address: 31-33 Nicolson Square, Edinburgh EH8 9BX, UK
Hours: Daily, 11:30am – 10pm
Contact: Website
Laila's Bistro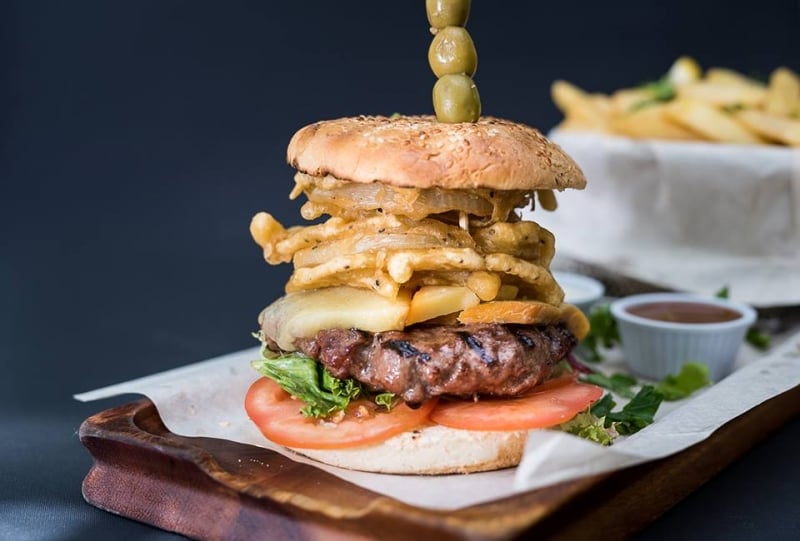 If you're feeling hungry after exploring Edinburgh Castle and the Scottish National Gallery, make a pit stop at Laila's Bistro to refuel. This halal restaurant serves an array of Mediterranean dishes. Each meal offers Muslim diners a different dining experience. Lunch features a plethora of mezze dishes while dinner includes main courses that highlight the flavours of Mediterranean cuisine with Ratatoulli and spicy Lebanese sausages.
Address: 63 Cockburn Street, Edinburgh, EH1 1BS
Hours: Daily, 12pm – 10pm
Contact: 0131 226 5097 | Website
Kebab Mahal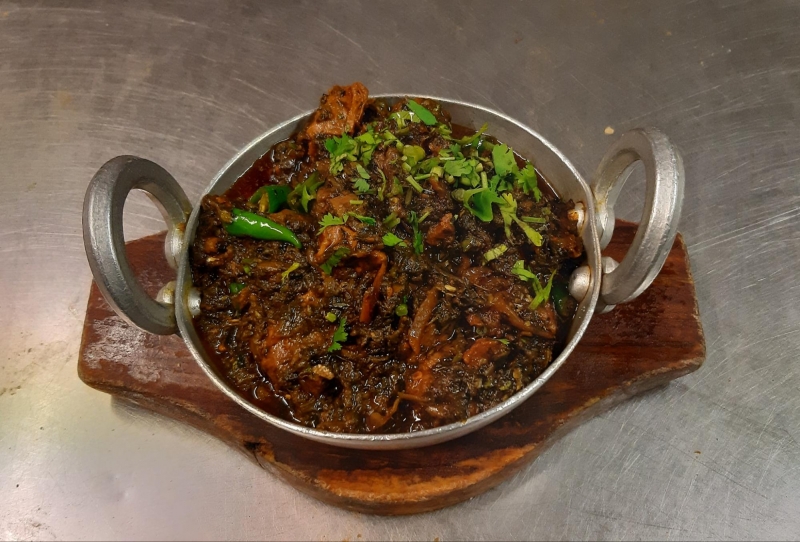 Kebab Mahal is a halal kebab and pizza restaurant, near the Edinburgh Central Mosque. You can expect an eclectic mix of Indian, Pakistani and many other Asian cuisines. Their tandoori chicken, curries and kebabs are the reason Muslim customers keep coming back. Be sure to wash down your delectable meal with a cup of their sweet lassi.
Address: 7 Nicolson Square, Edinburgh EH8 9BH
Hours: Sunday to Thursday, 12pm – 12am; Friday to Saturday, 12pm – 1:30am
Contact: +44 131 667 5214 | Website
Also read: Visit Muslim-Friendly London: Where to Eat, Explore and Stay!
Explore: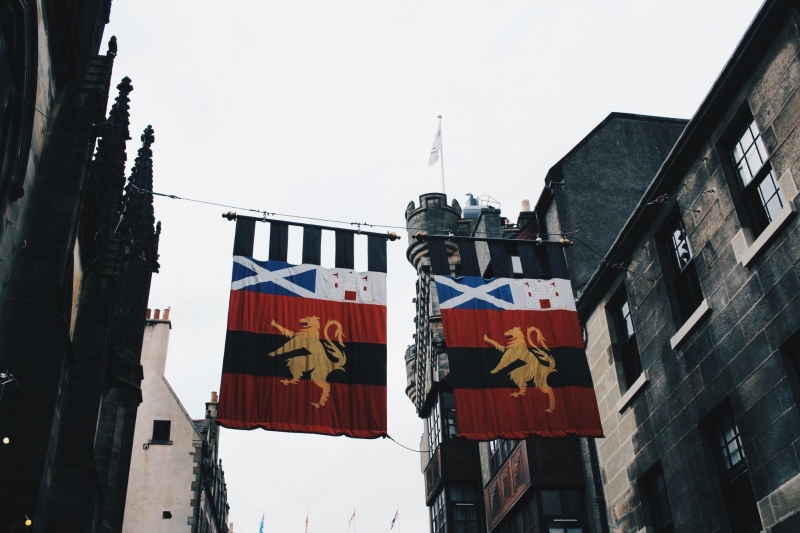 Edinburgh Castle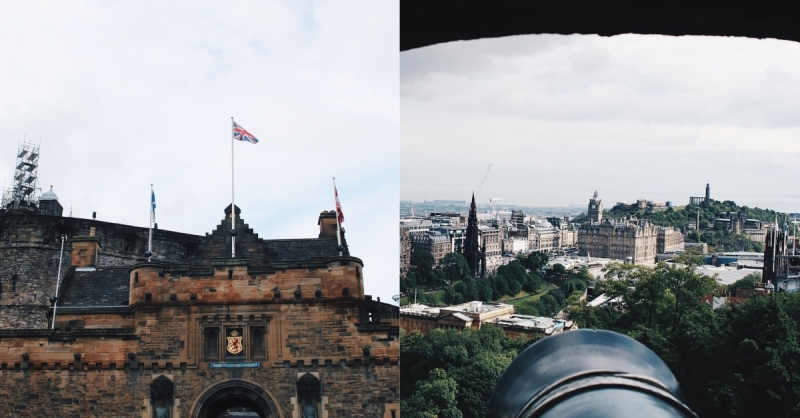 It's hard to miss Edinburgh Castle as it dominates the skyline of this Scottish city. When planning your visit here, it's best to purchase your tickets beforehand so that you wouldn't have to stand in line for hours. Muslim travellers might take half a day to fully explore the castle grounds. It might seem crowded with the steady flow of tourists, but visitors will eventually disperse into various buildings that individually house unique exhibits. The exhibits feature the crown jewels, war memorials and an educational museum about the various wars. Plus, Edinburgh Castle gives you the best view of the entire Muslim-friendly city of Edinburgh.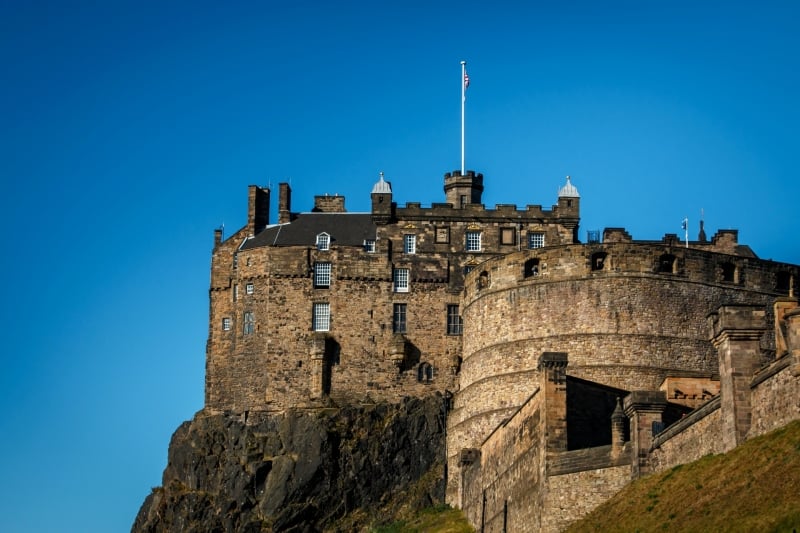 #HZtip: Besides the exhibits, there aren't many information boards around. Muslim travellers may opt to join a guided tour, which may give you more detailed explanations and insights. Do look out for the tour guides who're usually dressed in kilts, holding umbrellas and speaking with a thick Scottish accent.
Address: Castlehill, Edinburgh EH1 2NG, UK
Hours: Daily, 9:30am – 6pm
Contact: Website
Holyrood Palace – Holyrood Abbey, Palace Gardens and More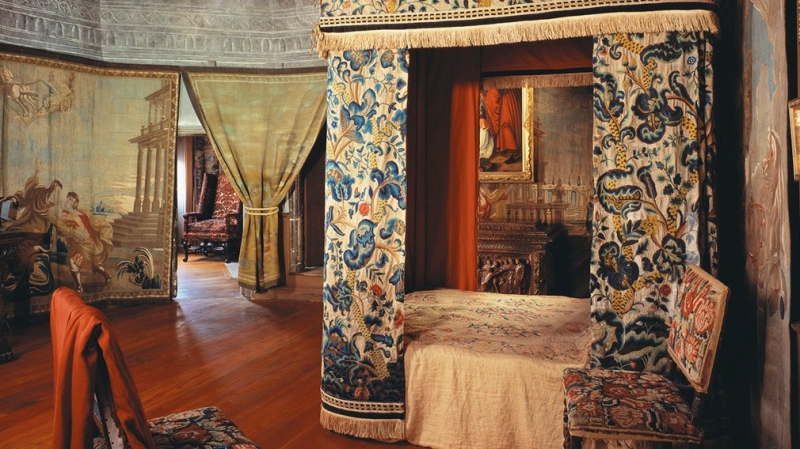 The Holyrood Palace is the official Scottish residence of Queen Elizabeth II. Also known as the Palace of Holyroodhouse, this majestic palace has relations to some notable Scottish figures such as Mary, Queen of Scots. Take your time to explore this historical site by roaming the State Apartments decorated with stunning French and Flemish tapestries or the fancy King's Bedchamber.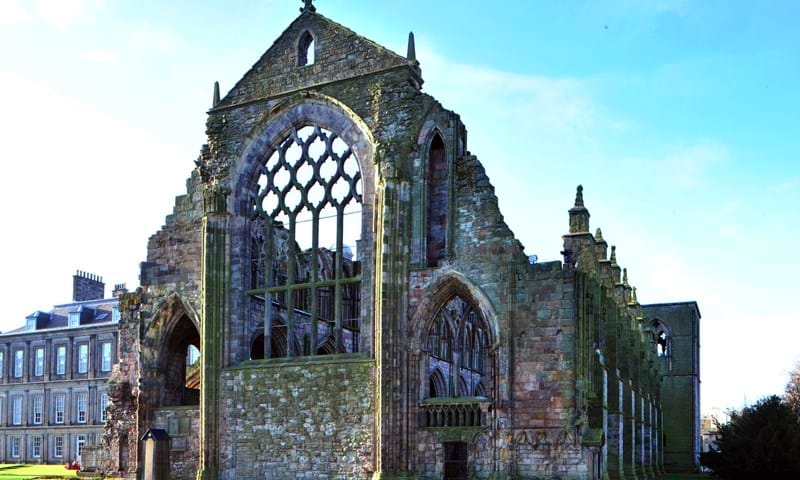 Right next to Holyrood Palace, you'll be able to spot the whispering ruins of the Holyrood Abbey. The abbey was founded by King David I before it was developed into a royal residence in the 15th century. Muslim travellers could imagine the grandeur of this once-gorgeous building when appreciating the roofless nave, Gothic windows and Romanesque arcading.
Address: Canongate, Edinburgh EH8 8DX, UK
Hours: Daily, 9:30am – 6pm
Contact: Website
Arthur's Seat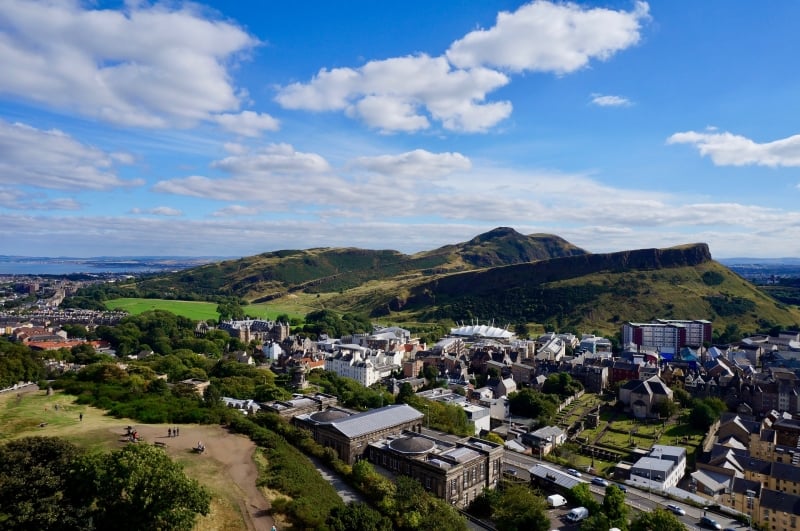 If you are the energetic type, take a scenic hike up to Arthur's Seat. This extinct volcano is considered to be the highest point of Muslim-friendly Edinburgh as it sits 251m above sea level. Once at the top, Muslim travellers would be able to enjoy the stunning panoramic views of Edinburgh.
#HZtip: You could climb up from almost any direction, but the easiest ascent is from the Dunaspie Loch, which you could easily drive from Queens Drive.
Livingston Designer Outlet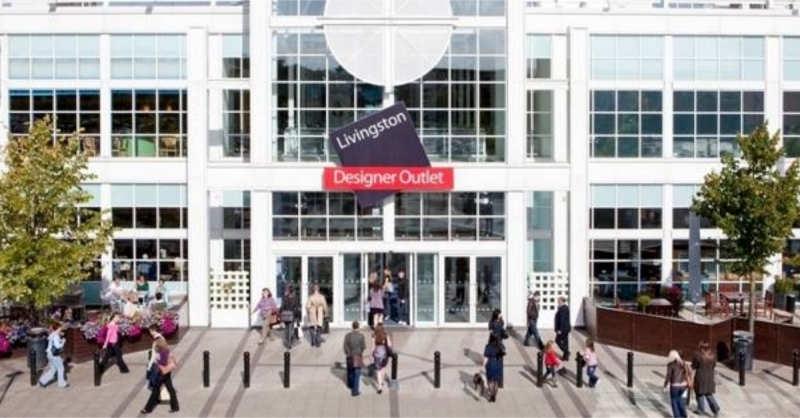 Indulge in some retail therapy at Scotland's largest designer outlet mall. Livingston Designer Outlet features over 70 brands from clothes to homeware at affordable prices. Muslim shopaholics might get hungry after all that shopping and can head to the food court where you'll be able to find halal food options like Chopstix.
Address: Almondvale Avenue Livingston West Lothian EH54 6QX
Hours: Monday to Wednesday & Friday to Saturday, 9am – 6pm; Thursday, 9am – 8pm; Sunday, 10am – 6pm
Stay:
There are plenty of Airbnbs, hotels and hostels sprawled across Edinburgh. Personally, I would recommend staying in an Airbnb as you would be able to live in a charming Scottish apartment and appreciate the unique architecture. Most hosts would provide you with a detailed check-in procedure, which would include key collection from a safe box before heading to your apartment. It is also important to note that older buildings do not have elevators so be prepared to carry your luggage up to your apartment. Be sure to pack light!
New Town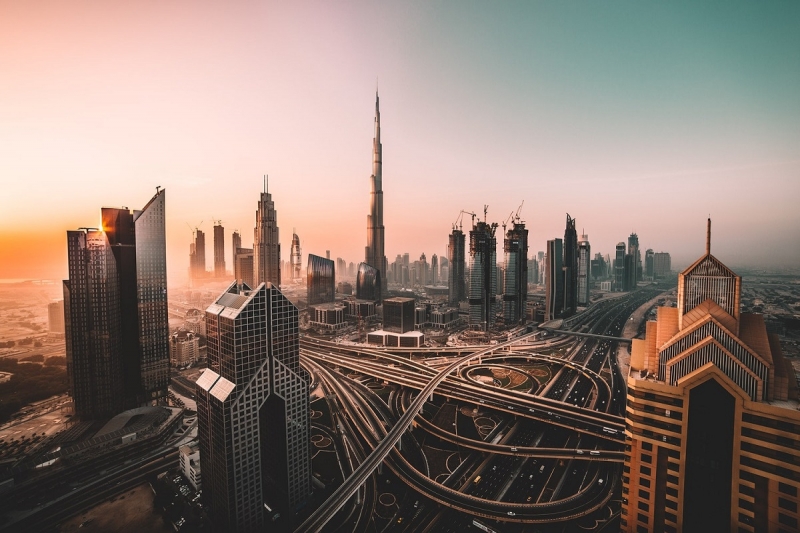 This might be the best neighbourhood for Muslim travellers especially if you're travelling as a family. The New Town is where all the main tourist attractions are located. It would be convenient for Muslim families travelling with small children as there are a number of kid-friendly activities to keep your little ones occupied. The Edinburgh Central Mosque is also situated in the New Town so it would be easy for Muslim travellers to find halal or Muslim-friendly restaurants nearby.
Also read: Mosques in London: Here's Where to Pray
Old Town
If you're visiting Edinburgh for the first time, you might appreciate staying in the Old Town of Edinburgh. The Old Town is actually a UNESCO World Heritage site and it is home to many of Scotland's historical attractions from Edinburgh Castle, to Holyrood Palace. Your stay in this neighbourhood would give you a glimpse into the essence of the Scottish capital.