Whether it's your obsession with the Royal Family or Harry Potter, it is difficult to not be lured to this beautiful and bustling city. London welcomes millions of visitors worldwide each year and for a good reason too. Due to its diverse population of immigrants, there are increasingly more halal food options sprawled across the city. Without having to worry about their next meal, Muslim travellers would just need to wonder how they could fit so many exciting activities into their itinerary.
EAT:
Poppies Fish and Chips
You simply cannot visit London without sampling Britain's national dish. Their famous fish and chips are not only delicious, but also authentically fresh. Did you know that their fishes are freshly caught and fried daily? All the seafood served at Poppies are sustainable. This vintage-style establishment prepares deliciously crispy battered fish with a side of golden fries. Their extensive menu also includes an eclectic mix of seafood – from various types of fishes to eels and prawns. Grab yourself some freshly fried calamari rings!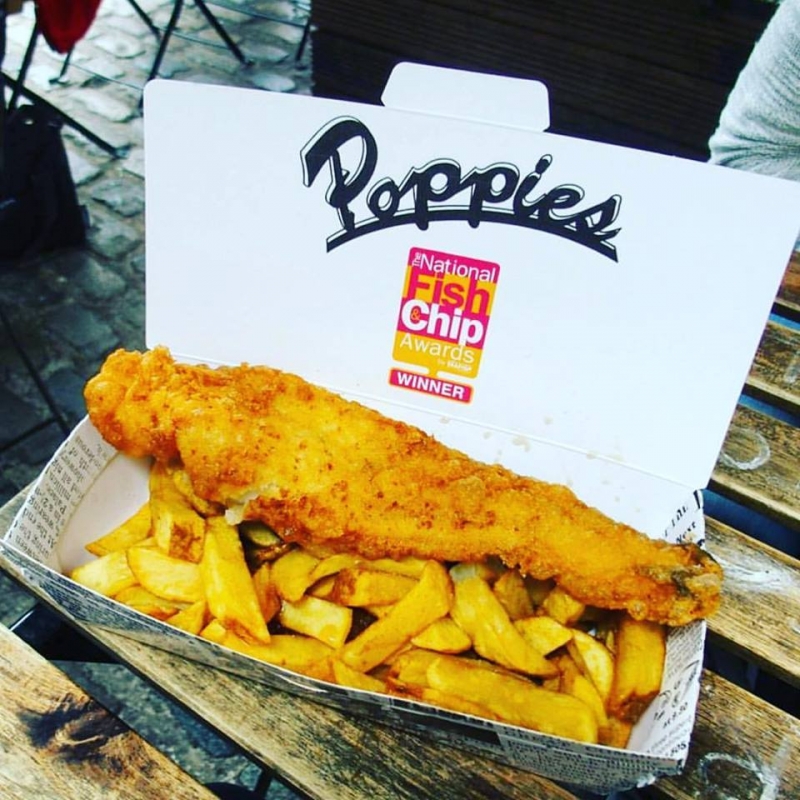 Unlike most British fish and chips, Poppies' batter does not contain any alcohol. So, enjoy your serving of fish and chips fresh at their 1950s-inspired restaurant or have it taken away wrapped in a classic newspaper. The best part is unlike most halal eateries, Poppies' three locations are conveniently located in popular areas of London. Please do note that this restaurant sells alcohol and non-halal meat, but you could ask for your fish and chips to be cooked separately. Since it is not halal-certified, please dine at your own discretion.
Address: Spitafields, Soho, Camden
Opening hours: Monday to Thursday: 11am – 11pm, Friday – Saturday: 11am – 11.30pm, Sunday: 11am – 10.30pm
Stax Diner
If you are a burger lover, then you are in luck. Stax Diner serves up American diner-style cuisine, which includes an array of unique burgers such as the Blues Burger and the Chicken and Waffle, which may sound weird but is absolutely yummy. Their must-try dish is of course, the Bring Home the Bacon. This burger features a juicy and tender beef patty that is topped off with slices of chewy beef bacon. You surely won't be disappointed!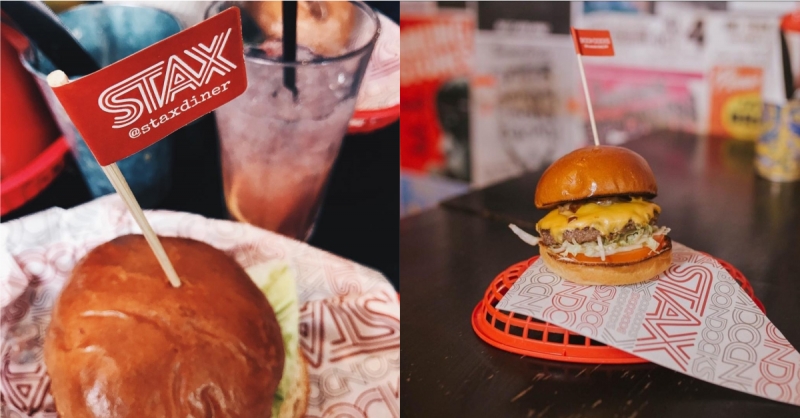 Plus, this burger joint is located near the popular shopping district of Oxford Street. It is the perfect place for you to refuel after a tough day of shopping. Top off your satisfying meal with one of their delicious milkshakes that range from French Vanilla to Peanut Butter.
All the meat served is halal. However, please do note that this establishment serves alcohol so please dine at your own discretion.
Address: 1st Floor, 1.7 Kingly Court, Carnaby, London, W1B 5PW
Nearest train station: Piccadilly Circus station (7 mins walk), Oxford Circus station (6 mins walk)
Opening hours: Monday – Thursday: 12pm – 11pm, Friday & Saturday: 12 pm – 12 am, Sunday: 12pm – 10.30pm
Cakes and Bakes
Embrace English culture by taking a break from exploring this bustling city to sip some tea and indulge in some delectable desserts. There is no better bakery to enjoy a quiet afternoon than Cakes and Bakes. This Muslim-owned eatery offers its customers a plethora of high-quality baked goods as it only uses seasonal fruits, organic butter and free-range eggs while avoiding artificial flavourings.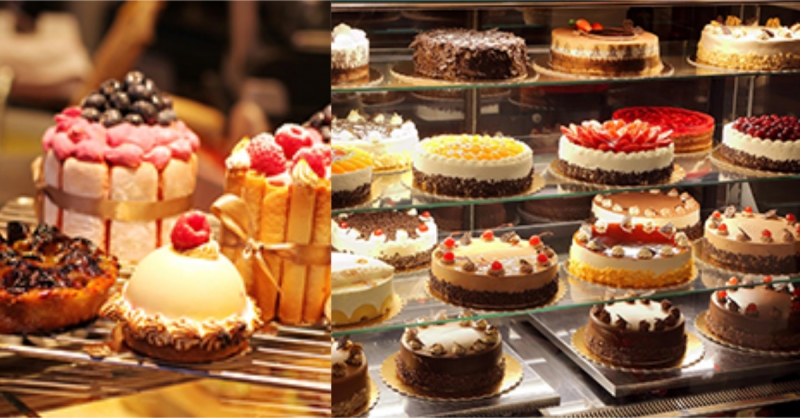 Also, good news for those lactose-intolerant or have specific dietary – they offer eggless and non-dairy options.
Address: Check out their multiple outlets.
Opening hours: Daily, 8 am – 8 pm
EXPLORE:
Natural History Museum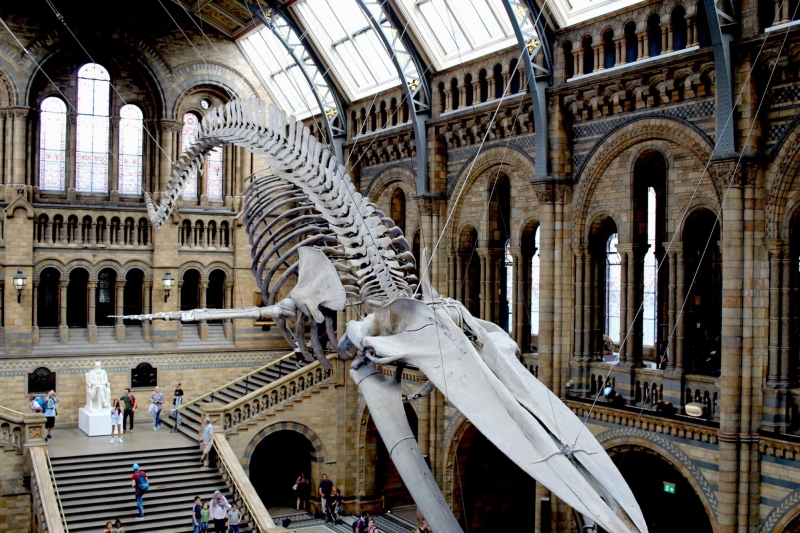 As one of the three major museums in the South Kensington area, the Natural History Museum is a must-visit when in London. It could take you the whole day to finish admiring all the different exhibitions on display. This museum is dedicated to life and Earth science with over 80 million specimens across its five exhibits, which discuss a whole lot of botany and zoology.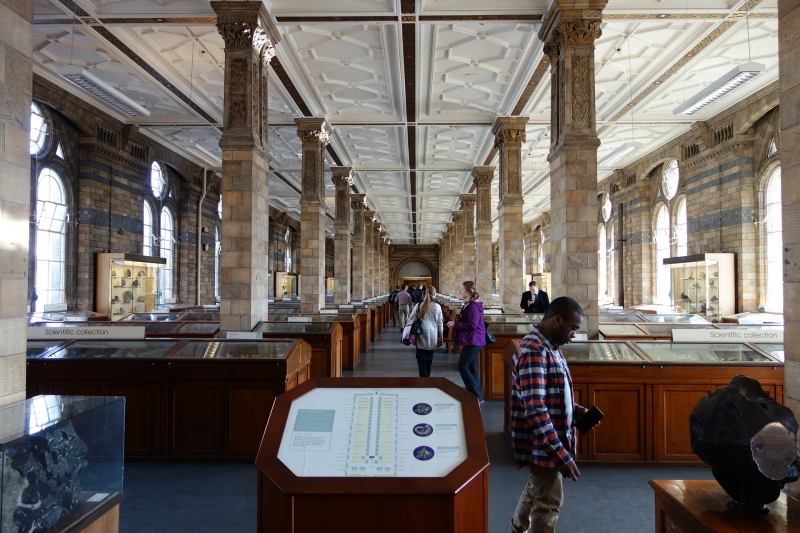 But it is famous for its exhibition of dinosaur skeletons and ostentatious architecture. Be sure to catch a glimpse of the famous blue whale skeleton named Hope in their Hintze Hall. Entrance is free, but donations are highly encouraged.
Address: Cromwell Road London SW7 5BD
Nearest train station: South Kensington
Opening hours: Daily, 10 am – 6 pm. Last entry is at 5.30 pm
Borough Market  
There is no better way to start your morning than at the oldest and largest food market in London. Borough Market is a wholesale and retail market where you can find a myriad of products from confectionaries to fresh produce. A visit to this vibrant market will give you an insight into the daily life of a Londoner.
#HZtip: Please do note that on Mondays and Tuesdays, only limited stalls and shops are open. However, there are still plenty of traders who offer a wide range of products.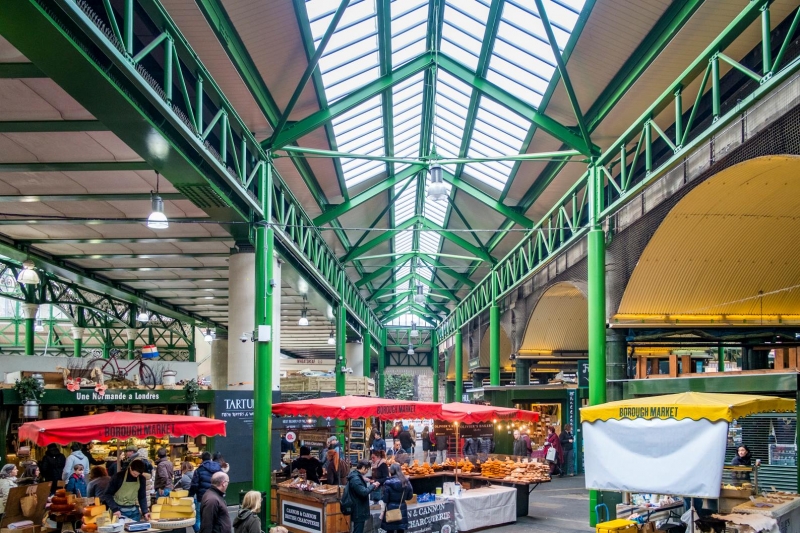 Don't be intimidated by the rows of stalls and throngs of people crammed into this market. Take your time to peruse the various stalls before deciding what to get. There is a reason why this bustling market is beloved by foodies and Londoners alike. If you need to take a break from the crowd, there are plenty of cafes around the area for you to grab a quick cuppa before resuming your journey through the market.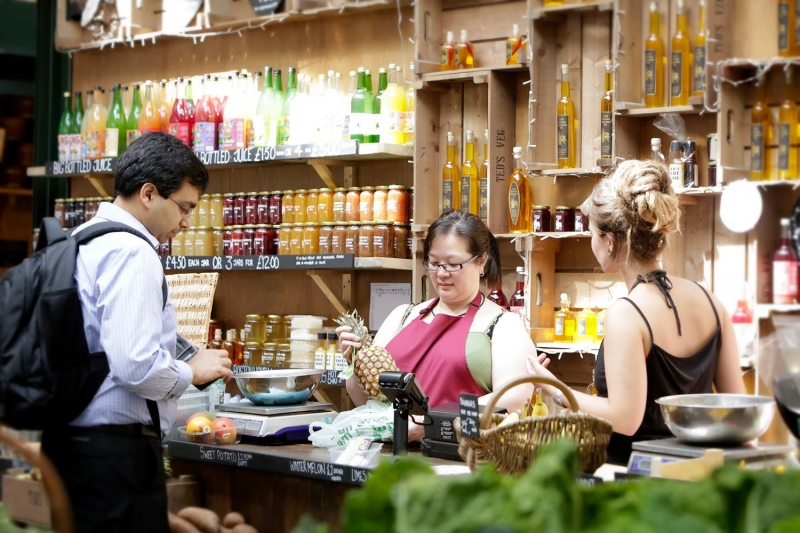 #HZtip: Head over to the nearby Holborn Mosque if you're looking for a place to perform your prayers.
Address: 8 Southwark St, London SE1 1TL, UK
Nearest train station: London Bridge train station, Jubilee and Northern underground station
Opening hours: Monday – Thursday: 10am – 5pm, Friday: 10am – 6pm, Saturday: 8am – 5pm, Closed on Sundays
Buckingham Palace
Fancy a tour of the Queen's "humble" abode? Take a royal tour of the official London residence of the Queen and the British Monarch. The palace is often the venue for many state processions and royal hospitality. One of the highlights of your visit to this esteemed palace would be the Changing of the Guard ceremony. Fans of the royal family can tour the inside of the Buckingham Palace only when the Queen is not in residence.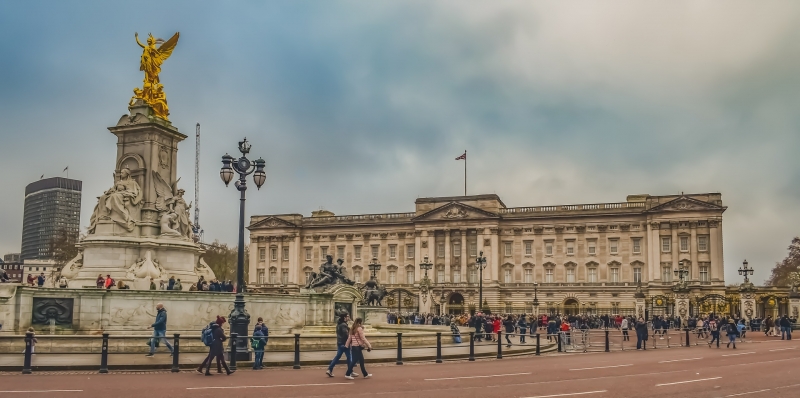 The best time to visit is during the summer season, between August to September. Your tour of the royal residence will include the 19 State Rooms, the Throne Room, the Grand Staircase, the special exhibition, which changes annually and of course, an audio tour by the Prince of Wales himself, Prince Charles.
After your visit to Buckingham Palace, you could head to the many parks around the area such as Hyde Park, Green Park and St James Park for a little picnic if the weather permits. Alternatively, you could easily hit up the other popular attractions of London. Trafalgar Square, the National Gallery and the River Thames are just a walk or quick tube ride away.
Address: Westminster, London SW1A 1AA, UK
Nearest train stations: Victoria station, Green Park station and Hyde Park Corner station
Opening hours: Opening hours vary according to the seasons.
Warner Brothers Studio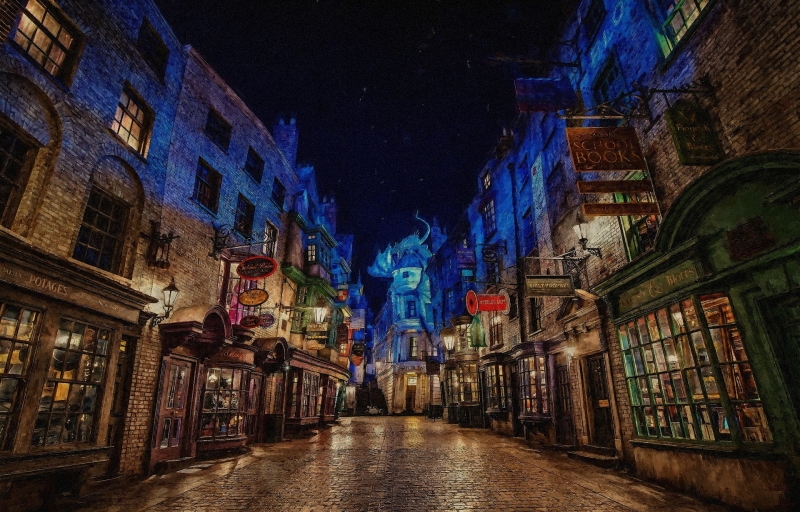 Do you solemnly swear you're up to no good? If you're a Potterhead, you have to visit the Warner Brothers Studio, even though it's located out of the city. Watch the (movie) magic come alive as you tour the studios where eight of the Harry Potter films were filmed. You can visit the Forbidden Forest and even hop onto the Hogwarts Express! Be sure to check out the new features opening this year such as the Gringotts Wizarding Bank.
Besides a short introduction upon entry, the tour is mostly self-guided where you'll be free to roam the various sets and browse the costumes and props used in all the films. After you've uncovered the movie magic behind Harry Potter, you could also take home your very own wand or any Harry Potter memorabilia found at the Studio Shop, the Forbidden Forest Shop and the Railway Shop.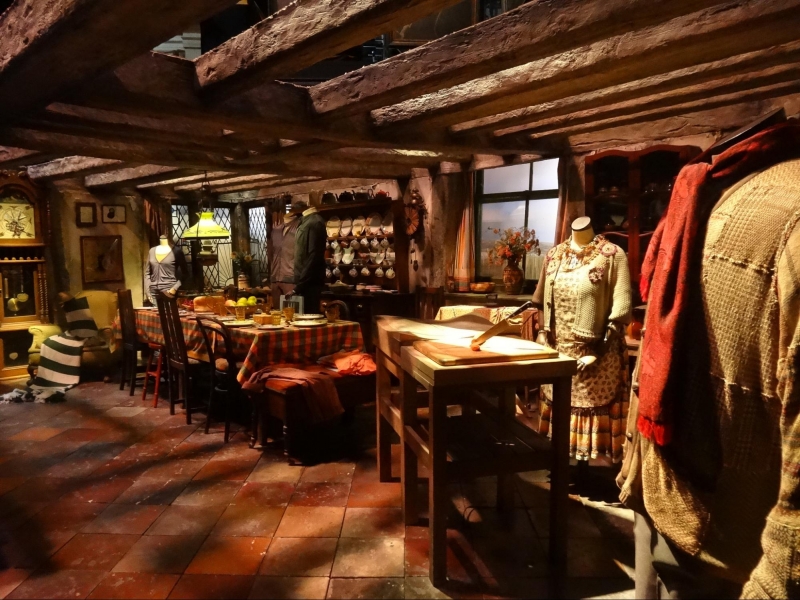 #HZtip: If you aren't driving, do note that it would take you approximately an hour to get to the Warner Brothers Studio via public transport. The nearest railway station from London is Watford Junction, from which there is an official shuttle bus that will take you to the studios. You are also advised to purchase your tickets in advance.
Address: Studio Tour Dr, Leavesden WD25 7LR, UK
Nearest train station: Watford Junction
Opening hours: Daily, 9.30 am – 10 pm
Also read: London Muslim Shopping Festival 2019 Returns to Olympia London
STAY:
Since London is highly accessible via their many public transport options such as the Tube and buses, there isn't necessarily one best area to stay during your visit. Your choice of accommodation will depend on your travel budget. The more central the district, the more it would cost you, but it would also be conveniently located near the attractions so you would not spend so much time commuting.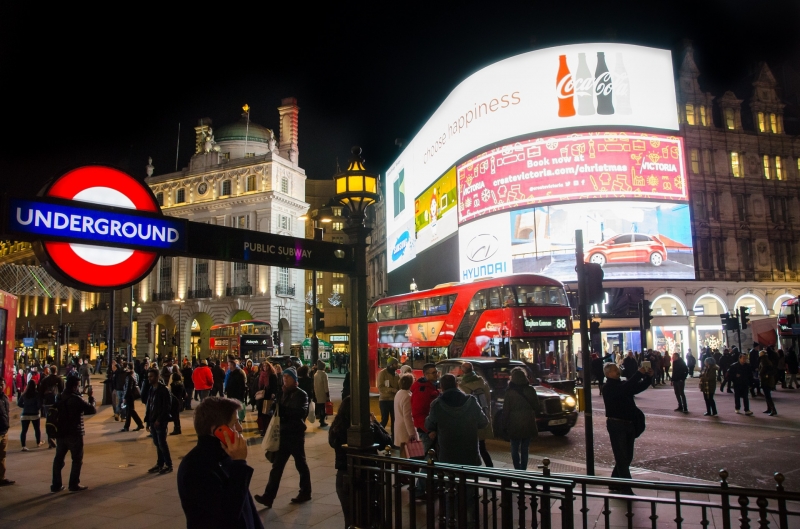 London is notoriously known for being pricey, but there are plenty of budget-friendly accommodations available such as hostels for those who are just looking for a place to lay their heads for the night. In a popular area such as Central London, hostels will cost you at least S$15 per night, while renting an apartment for the same amount of time costs about S$25 per person.
Also, do understand that each neighbourhood in London offers a different kind of experience. For example, the Covent Garden area is conveniently located near many attractions and it is pretty much the best place to soak up the charming atmosphere of the city, while Soho is a trendy area that is perfect for culture vultures. Essentially, your chosen district during your stay in London will depend on the kind of experience you're looking for.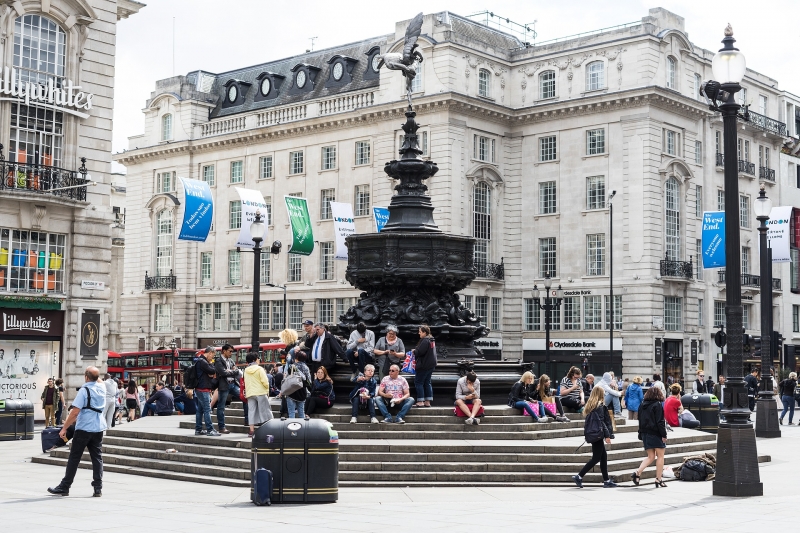 While this might not be a comprehensive list, our succinct guide is perfect for those looking to explore the best attractions and halal food in London. Whether you're here for the day or for a week, there is plenty that awaits you in this charming city. Regardless of the type of traveller you are, London will definitely keep you entertained and occupied.