Searching for the best budget city breaks where Halal food is in abundance? We've heard you, and we'd like to suggest ten wallet-friendly and Muslim-friendly destinations spanning Asia, Europe and Africa. The first part of this list features cities where Halal restaurants are easy to find but require some effort to seek out, while the second part comprises cities where Halal food's pretty much around every corner.
Without further ado, let's begin!
Part One
1. Ho Chi Minh City, Vietnam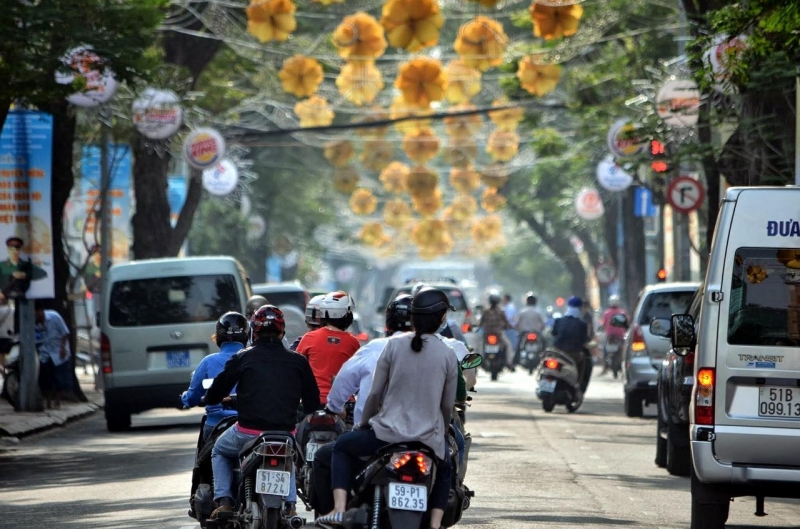 As strange as it sounds, the first order of the day in Ho Chi Minh City is to learn how to cross the road. Only after you get used to the crazy traffic, combined with the incessant honking and motorbikes invading the footpath can you start to enjoy the city.
Travellers with a love for Malay food are in luck because there's a whole Malaysian Street near Ben Thanh Wet Market. Here, restaurant names like "Kampung Melayu" hint that you can find your fill of nasi goreng and roti canai. Of course, what's travelling to Vietnam without trying the local food too, right? Fret not, because some of these restaurants also serve Vietnamese staples. Otherwise, you could head to Halal Saigon Restaurant or Pho Muslim for a bowl of phở.
Also read: Halal Food in Ho Chi Minh City: 15 Places to Visit When You're Hungry
2. Xi'an, China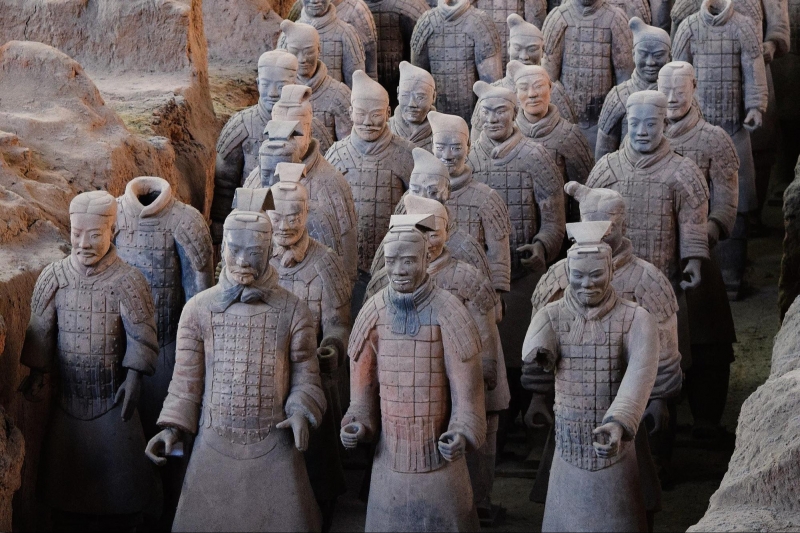 Xi'an is the hop-off point to the Terracotta Army, a mind-blowing collection of terracotta sculptures that were buried with the first Emperor of China, Qin Shi Huang, in 210–209 BCE. Apart from historical sights in museums, Xi'an also offers fun cultural activities, adrenaline-fueled adventures and of course, oh-so-delicious food.
Muslim travellers, make a beeline for the Muslim Quarter, also known as Huimin Jie. It's home to mosques, restaurants, snack stalls, souvenir shops, and residential blocks housing the city's Muslim population. The area's tight-knit Muslim community is a tangible manifestation of the city's rich history, particularly its open-door policy to Arabic and Persian merchants while it was part of the ancient Silk Road some 1,000 years ago.
The Beiyuanmen Muslim Food Street in the Muslim Quarter is where you can hunt down local snacks. Must-try foods include roujiamo, which is baked buns with a stuffing of marinated beef or lamb, as well as yangrou paomo, which is pita bread richly soaked in lamb soup. Drop by Huajuexiang Grand Mosque for your prayers, and punctuate your foodie jaunt with some sightseeing as the Bell Tower and the Drum Tower are in the vicinity.
3. Colombo, Sri Lanka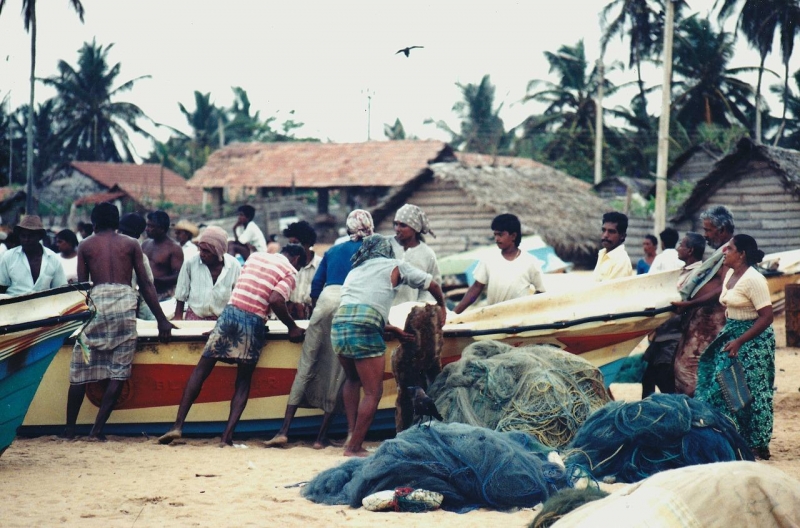 While Theravada Buddhism is the main religion in Sri Lanka, there's a sizeable Muslim community numbering slightly less than 10% of the population. That's why it's easy for you to find Halal food in Colombo, the capital of Sri Lanka.
Most travellers come to Colombo just to quickly make their way to destinations like Nuwara Eliya, Kandy and Arugam Bay. However, Colombo is just as worthy to be allotted a few days on the itinerary too. This cosmopolitan city which is peppered with skyscrapers and lined by new roads still emanates rich history which can be glimpsed through its colonial buildings, museums, and religious sites.
The Halal food options in Colombo cover a huge range: Chinese food at Eastern Wok, Western food at The Sandwich Factory, Indian food at New Banana Leaf, and many more. For an indulgent Sri Lankan seafood experience, go for the all-you-can-eat buffet at Curry Leaf.
4. Phnom Penh, Cambodia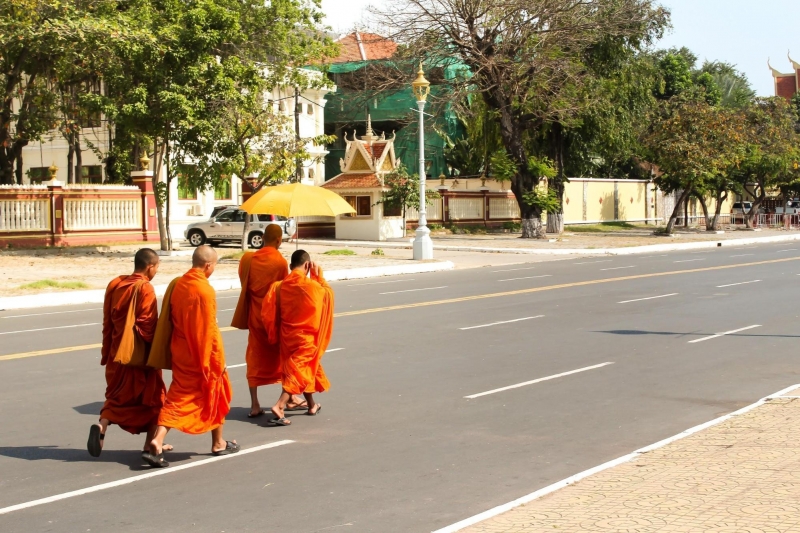 Similar to Sri Lanka, Theravada Buddhism is practised by a majority of the population in Cambodia. There is, however, Cham and Malay minorities in Cambodia that are Muslims, which partly contributes to the wide selection of Halal restaurants in Phnom Penh. To put it in numbers, there are at least 15 Halal offerings in the national capital, including a few that serve up a mix of Malaysian and Cambodian food: Cafe Malaya, Wau Restaurant and Mamak's Corner. There's even Halal KFC and Carls Junior in Phnom Penh!
Therefore, you don't have to worry about food as you dive into the city's ancient temples and ruins, bag bargains at the Central Market, or hop on the cruise along the Mekong River. History lovers who'd like to understand the horrendous Khmer Rouge regime, do visit the Killing Fields of Choeung Ek and the Tuol Sleng Genocide Museum.
5. Manila, Philippines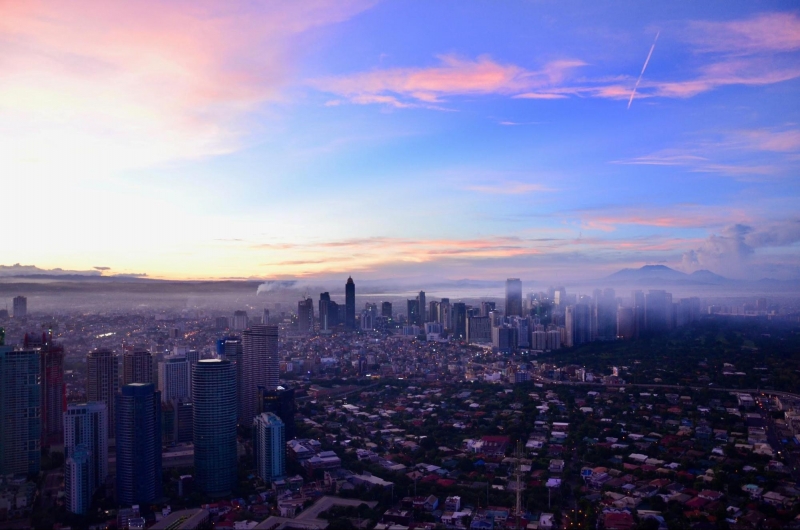 The colourful capital of Manila makes an exciting getaway destination. It offers many things to do, from exploring the Spanish heritage in Intramuros to having a fun-filled time in Manila Ocean Park and Resorts World Manila. While Muslim travellers shouldn't sample all the random street food they come across (this country has a love affair with pork!), there's plenty of Halal restaurants to check out.
Have you heard of The Halal Guys which began as a food cart in New York City? Well, they have an outlet serving up gyro-and-chicken platters in Manila! Indian food's aplenty too in Kashmir and New Bombay, while Persian food can be found at Ababu Persian Kitchen. There are so many options, so don't believe anyone when they tell you that Halal food is hard to come by in Manila.
6. Chiang Mai, Thailand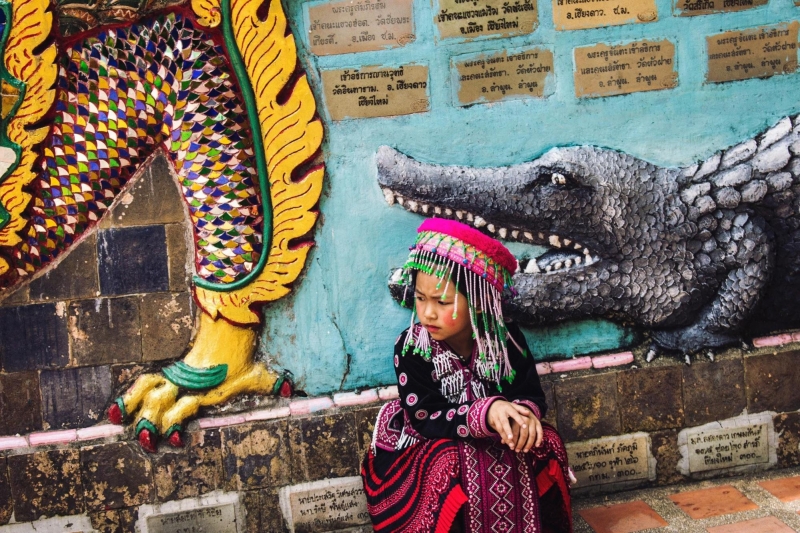 Thailand is known to be Muslim-friendly, especially in the regions that are closer to Malaysia, like Phuket and Krabi all the way to Hua Hin. That said, even Chiang Mai, a city that is tucked in mountainous northern Thailand has enough Halal food offerings to be considered Muslim-friendly. So between hopping around the city on a tuk-tuk, seeing temples, getting Thai messages and scouring for souvenirs at a street market, you certainly won't go hungry.
Of course, you can find the usual suspects of Indian and Middle Eastern restaurants. But if you'd like to slurp down the iconic khao soi, a Thai coconut-curry noodle soup, you could head down to Khao Soi Islam or Khao Soi Fueng Fah. You could even find Halal southern Thai cuisine in Chiang Mai at Yaring Cusine, which is steps away from the Muslim-friendly boutique hotel, Changmoi House.
Also read: Halal Food in Bangkok: 15 Places to Visit When You're Hungry
Part Two
7. Sarajevo, Bosnia & Herzegovina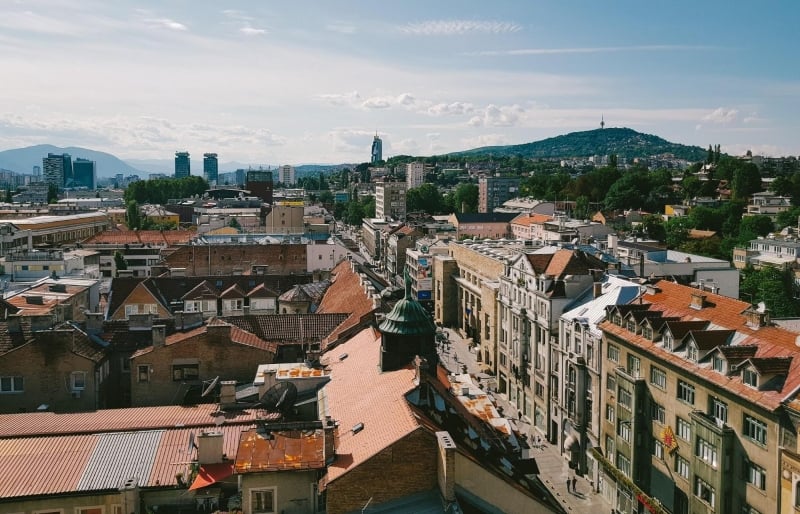 The capital of Bosnia and Herzegovina, Sarajevo has gotten back on its feet since the Bosnian War in the 1990s. The highlights of the Old Town is best savoured by strolling casually along the Ferhadija pedestrian street, which takes you along grand Austro-Hungarian buildings and then into the distinctly Ottoman-style bazaar.
While Sarajevo seeps with a cauldron of religions, namely Roman Catholicism, Serbian Orthodox and Islam, Halal food is readily available almost everywhere in the city. You should sample the classic burek at Buregdzinica Bosna as well as the ćevapi at Cevabdzinica Zeljo. Still hungry? Eat as locals do in Ascinica Asdz, a canteen-style eatery with an array of freshly-cooked dishes displayed on trays.
8. Marrakech, Morocco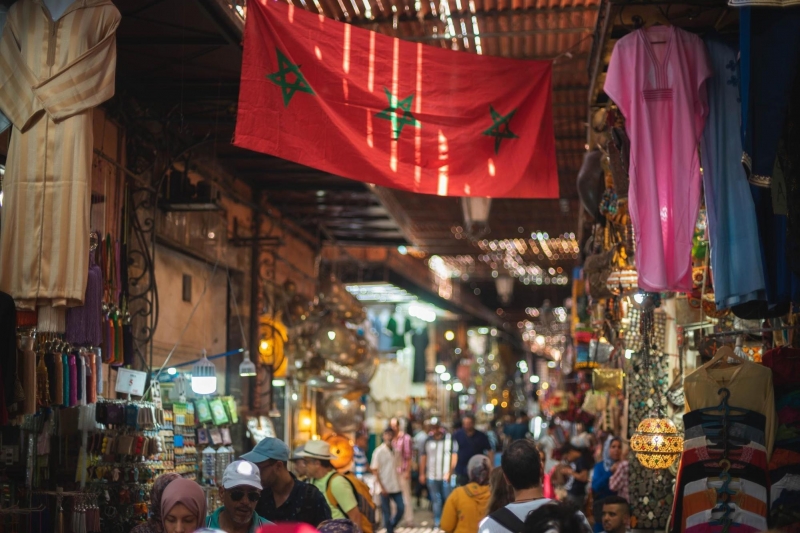 Marrakech can be sheer madness with its labyrinthine souks and overly persuasive peddlers. You can, however, find a calm respite in the French-style Jardin Majorelle or the magnificent Saadian Tombs. Once you're ready, brace yourself for a food hunt in the heart of all the action: Jemaa el-Fnaa.
You won't be able to escape the call of couscous, which is essentially a type of pasta made from semolina and served under a pile of meat or vegetables. Neither will you leave the country without feasting on dishes slow-cooked in a tajine, a traditional earthenware with a conical lid. Apart from these two staples, do ask around for harira, a scrumptious soup with lentils, chickpeas and tomatoes.
9. Jakarta, Indonesia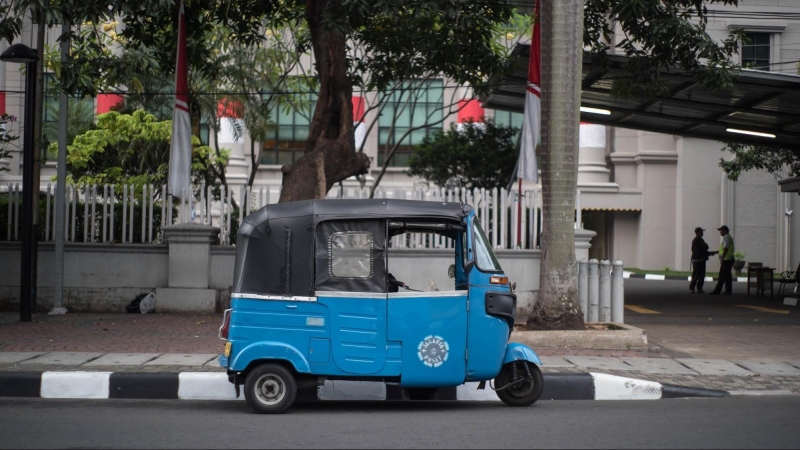 It's hard to talk about food in Jakarta because… there's just too many saliva-inducing dishes to mention! Jakarta is a food paradise where travellers will be able to sample food from all over Indonesia. Don't just dine in restaurants; for an authentic and budget-friendly experience, rub shoulders with locals at roadside carts and family-run stalls, also known as warungs.
Some of the must-try foods include nasi uduk, which is rice cooked in coconut milk and served with side dishes, as well as gado-gado, a salad with boiled vegetables and drizzled with a peanut-based dressing. There's a variety of noodles to slurp down too, from soto mie and mie ayam to bakso.
10. Tehran, Iran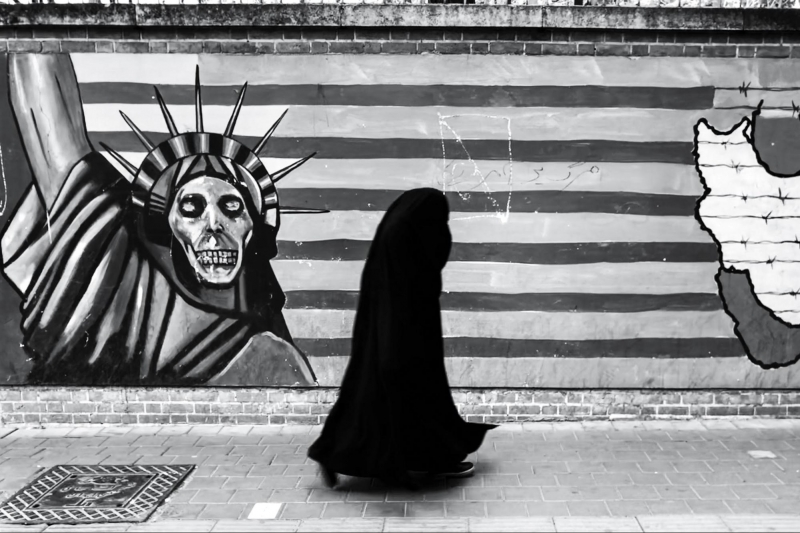 The idea that Iran is filled with religious zealots who hate Westerners is simply not true. Tehran will enlighten you with its overwhelmingly hospitable and highly-educated locals. In the city, you'll spot many fashionable ladies pushing boundaries with their skinny jeans and loosely-worn hijab, amid the more conservative ones clad in a chador.
What to do in Tehran? You could haggle for a carpet in the Grand Bazaar, be wowed by the grandeur of Golestan Palace, smoke shisha in the picturesque village of Darband, and view the symbolic building that is the Azadi Tower. After that, continue your trip to other beautiful cities such as Shiraz, Isfahan and Yazd.
Food-wise, Iran is more than kebabs. You'll find stews such as ghorme sabzi, the unofficial national dish comprising meat, vegetables and beans, as well as tahchin, a baked rice cake with a layer of chicken breast. Not as easy to find but absolutely delectable is fasenjun, a stew made with the unique combination of walnuts and pomegranate.
Also read: Iran Tourist Circuit: A 12-Day Itinerary for Your First Trip

Whether you're seeking to explore Europe, the Middle East or Asia, bookmark this nifty guide so you'll never fuss about finding Halal food. If you're looking for travel inspiration in lieu of the upcoming new year, you might also find your next destination pick in this list!