Welcome to the Land of Smiles! Aside from the endless choices of shopping malls to spend your dollars at, Thailand's vibrant capital is also home to an eclectic culinary scene. Who doesn't appreciate authentic halal food in Bangkok right?

After all those hours spent walking around and bargaining like there's no tomorrow, treat yourself to a tantalising spread that will leave you absolutely contented (and oh-so-full). Sussing out halal food in Bangkok might prove to be a tad tricky but we've made it easier for you with this consolidated list organised by prominent districts and landmarks.

Ready to check them off one by one?
Near Sukhumvit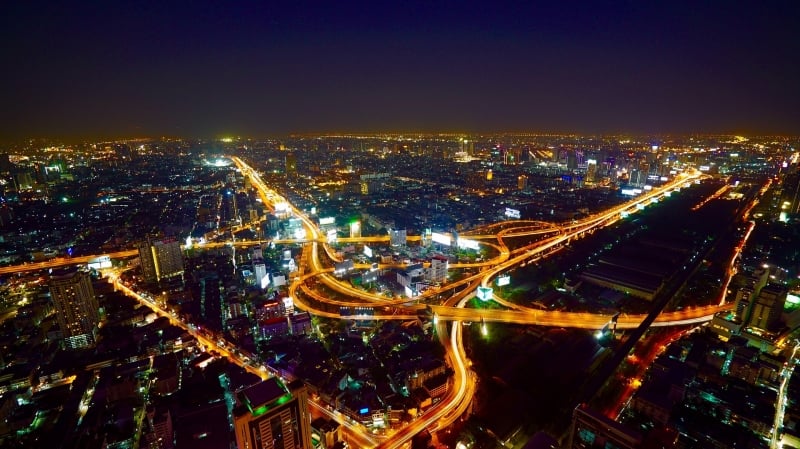 Sukhumvit Road is home to one of the longest boulevards in the world. Sukhumvit is the centre of commercial Bangkok with numerous hotels and popular shopping malls like Nana Square and Terminal 21. In this area, you will also notice a cluster of halal eateries that you can opt to dine at. Whether you're craving for a super spicy bowl of Tom Yam Goong or something comforting like an authentic mutton biryani, you won't be disappointed here.
1. Nefertiti Restaurant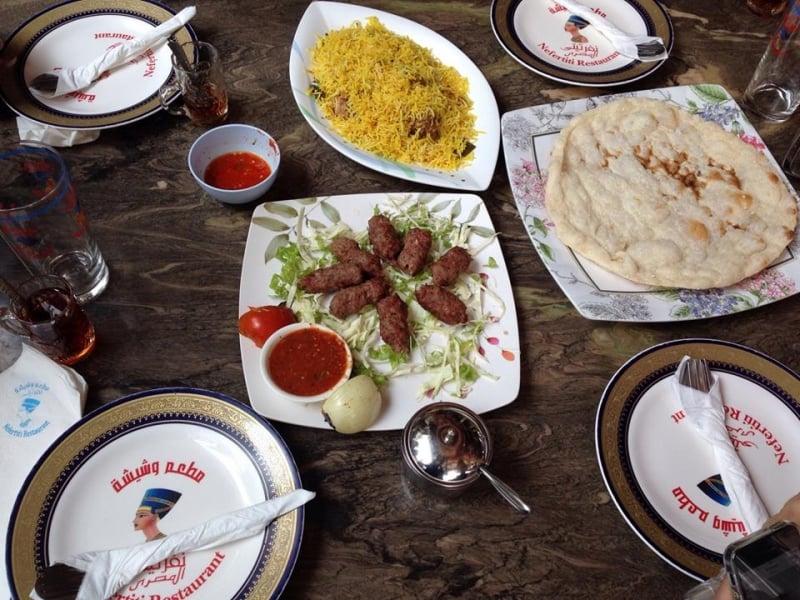 You practically can't miss this one with large LEDs flashing their menu below a string of Egyptian flags. Jovial staff would more often than not entice you inside this pan-Arabic dining spot. Named after the ancient queen of beauty, Nefertiti, serves up Egyptian food for those craving a crispy fried falafel or baba ganoush —a hummus-like dish made of mashed eggplant. Diners can while the evening away as they shisha and people-watch.
Address: 4/8 ซอย สุขุมวิท 3/1 Sukhumvit Rd, Khlong Toei Nuea, Watthana, Bangkok 10110, Thailand
Hours: Mon – Sun, open 24 hours
2. Bawarchi Indian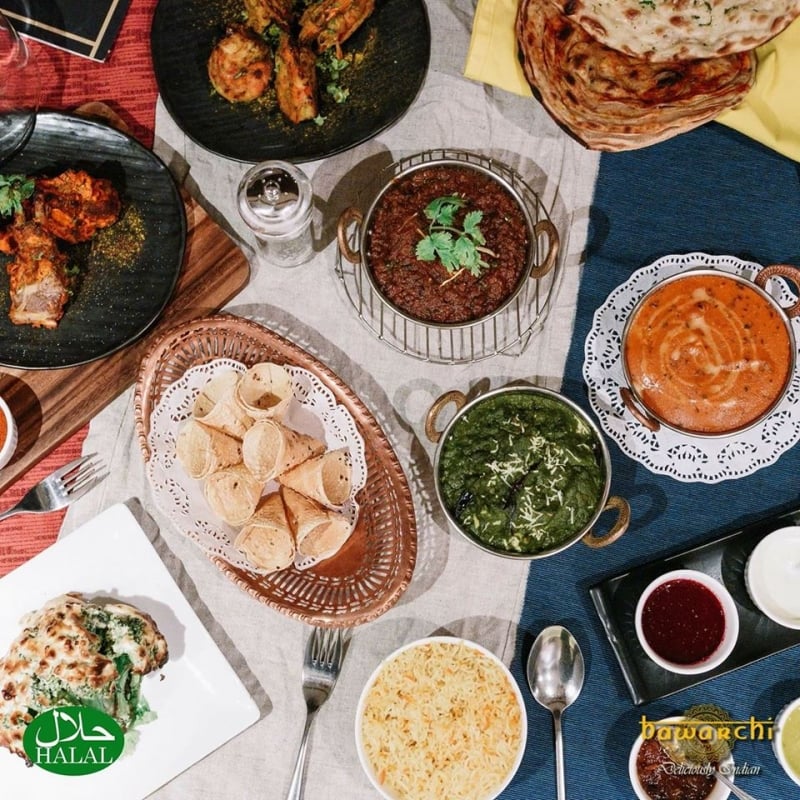 There is clearly no shortage of halal Indian food in Bangkok! Bawarchi Indian provides customers with choices of meat from chicken to lamb and even seafood. Their beautiful decor complements the high quality and delicious food here. If you're a fan of creamy curry, look no further!
Address: Sukhumvit 4 Alley, Khwaeng Phra Khanong Nuea, Watthana, Krung Thep Maha Nakhon 10110, Thailand
Hours: Mon – Sun, 07:00 – 04:00
3. Mezbaan Restaurant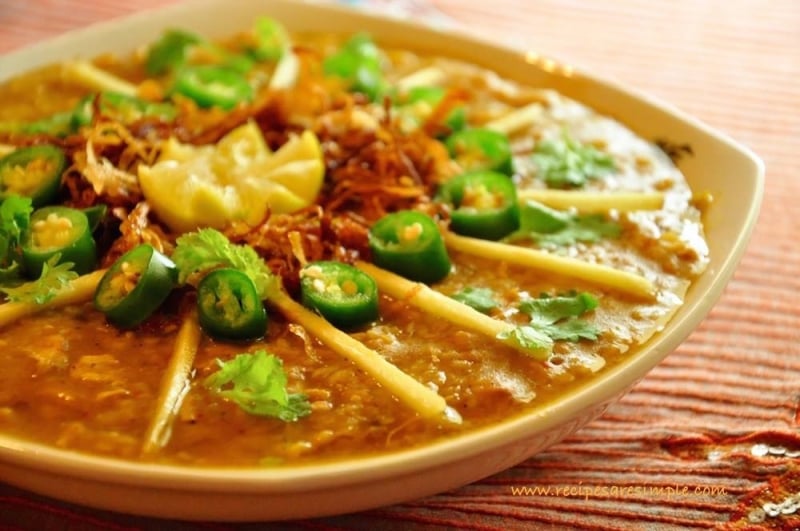 Mezbaan Restaurant is a great place to enjoy authentic Thai, Indian and Bengali cuisine. With their selection of sub-continental dishes and the generous serving portions, this restaurant is perfect for filling up your tummy after a long day. The warm hospitality coupled with the reasonable prices makes this place truly value-for-money. Don't miss their rice and house specialties!
Address: Soi Sukhumvit 13, Khwaeng Khlong Toei Nuea, Ambassador Hotel, Krung Thep Maha Nakhon 10110, Thailand
Hours: Mon – Sun, 12:00 – 00:00
4. Al-Hussain Restaurant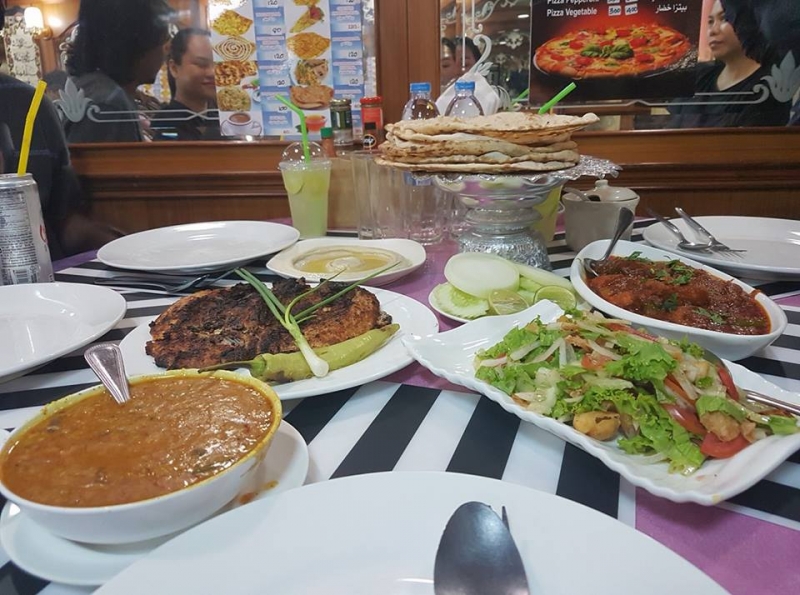 Be greeted by a delectable range of Indian and Arabic dishes here and let Pappa, the friendly host, offer his recommendations. Freshly baked naan or fragrant biryani rice are just some of the popular dishes that fill up the stomachs of happy customers. There is no shortage of spice here at Al-Hussain!
Address: 75/7 sukhumvit 3/1 Klongtoey Wattana Khlong Toei Nuea, Watthana, Bangkok 10110, Thailand
Hours: Mon – Sun, 09:00 – 02:45
5. Shahrazad Restaurant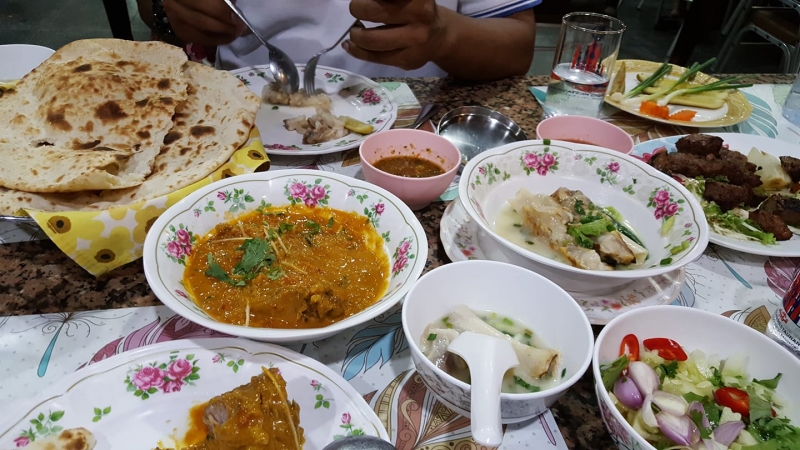 Located in the "Middle Eastern" hub of Bangkok, Shahrazad Restaurant serves up a mean Persian-themed menu. Their juicy kebabs, hummus and lamb cutlets are more than enough to fuel you as you explore the bustling capital of Thailand. Be warned: The ambrosial scent of sizzling lamb will keep you coming back for more.
Address: 6/8 Sukhumvit Soi 3/1, Bangkok 10110, Thailand
Hours: Mon – Sun, 09:00 – 02:45
6. Hadramaut Al Yemen Restaurant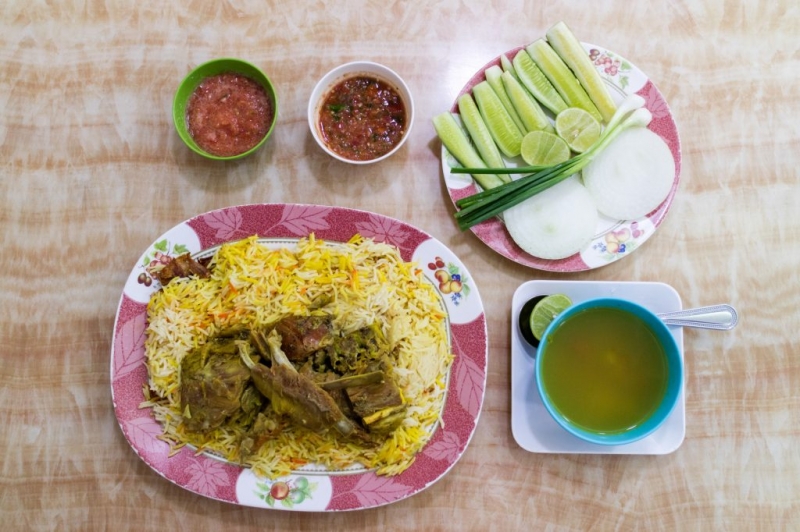 True to its name, Hadramaut serves up Yemeni or Arab cuisine. When you visit Hadramaut, you have to try the Nasi Mandi which literally translates to "bathed" rice. Picture this: Saffron-infused biryani rice topped with juicy chicken pieces or mutton chunks plus a generous serving of curry. Your taste buds will thank you later.
Address: 75/3 Sukhumvit Rd, Khlong Tan Nuea, Khet Watthana, Krung Thep Maha Nakhon 10110, Thailand
Hours: Mon – Sun, 10:30 – 03:00
Near Pratunam Market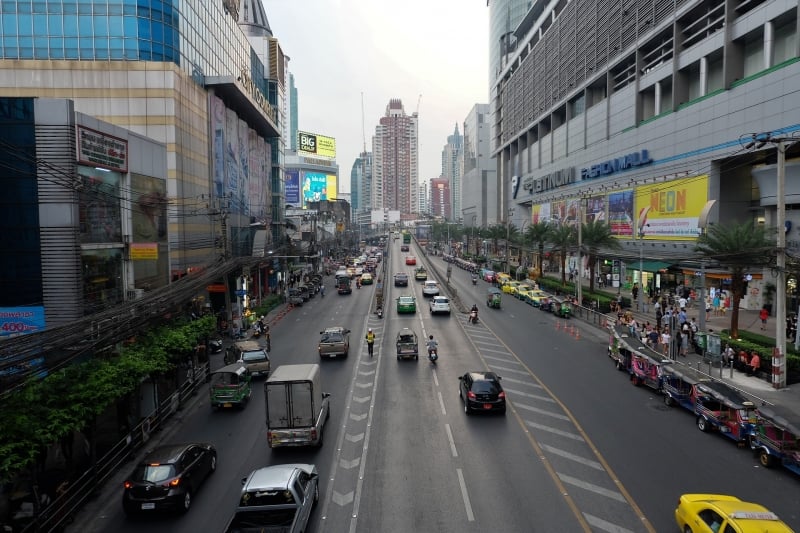 Pratunam Market is paradise for all bargain hunters as it's one of the largest clothing markets in all of Bangkok! If haggling is not your style, cross the bridge to the sparkling Platinum Fashion Mall, a wholesale fashion mall for women, men and children alike.

Looking for a convenient place to stay? The towering Baiyoke Sky Hotel makes for quite the choice. Even if you're not putting up at this hotel, do make a quick trip to the Baiyoke Tower Observation Deck for a sensational view of Bangkok's iconic skyline.
Tip: Pay a visit to the Darul Aman Mosque for prayers while in this area.
1. Tomyam Paa Nga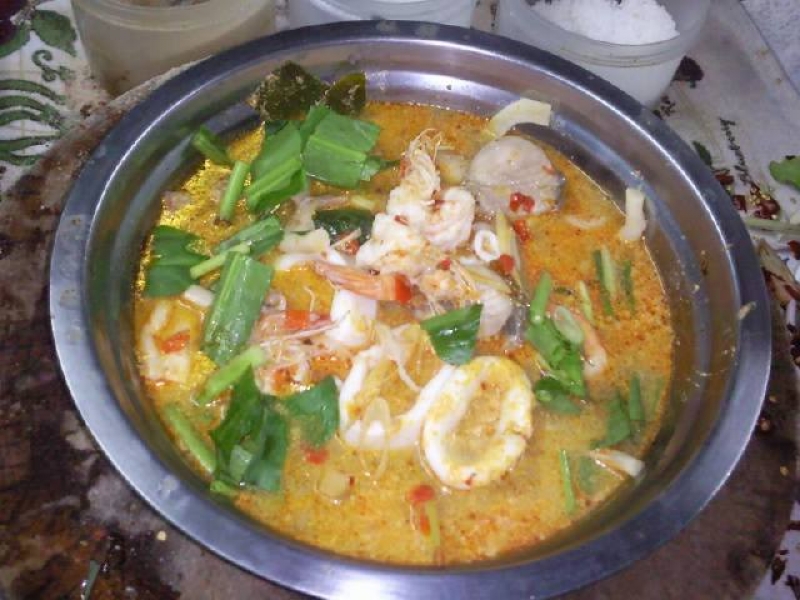 When in Bangkok, you have to indulge in the famous Thai cuisine. No prizes for guessing this food joint's specialty! This modest street stall ensures customers tuck into authentic Tom Yam soup. Each bowl is filled with a generous serving of a spicy and hearty broth, fresh prawns, squid and dollops of mushrooms.
Address: 101/12 Ratchaprarop Rd, Khwaeng Thanon Phaya Thai, Khet Ratchathewi, Krung Thep Maha Nakhon 10400, Thailand
Hours: Mon – Sun, open 24 hours
2. Al-Sana Restaurant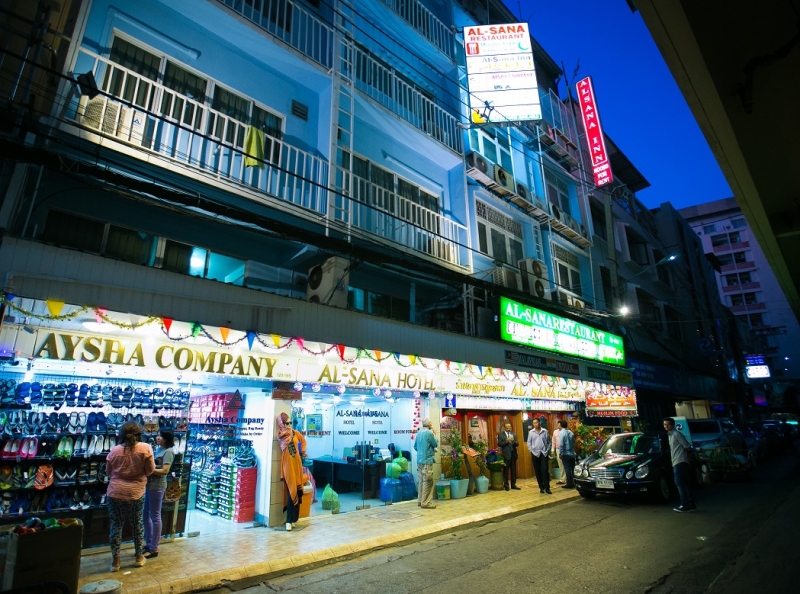 Surrounded by beautiful tourist attractions, Al-Sana Hotel's main restaurant dishes out a variety of Asian cuisines from Thai, Malaysian and Arabic to Sri Lankan, Pakistani and Indian. The extensive halal and fusion menu means you might be spending more time deciding than eating. Savour the Thai Seafood Fried Rice or perhaps go for the Keema Paratha.
Address: 120/185-188 Ratchaprarop Road, Pratunam, Phayathai, Bangkok 10400, Thailand, opposite Citin Pratunam Hotel
Hours: Mon-Sun, 09:00 – 01:00
3. Maedah Restaurant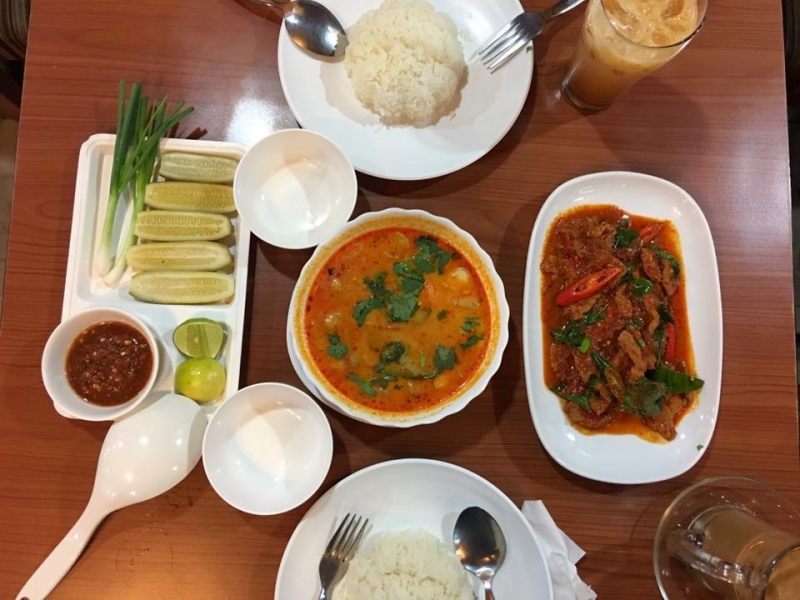 This quaint restaurant is located in the popular area of Pratunam. Maedah Restaurant ensures customers are satisfied with their meals by offering Thai, Arabic and Turkish options. Make sure you try the Thai steamed fish and pair your meals with their refreshing Thai Iced Tea!
Address: 120/372, Somprasong, Ratchaprarop Rd., Phaya Thai, Ratchathewi, Bangkok
Hours: Mon – Sun, 09:00 – 21:00
Near MBK Center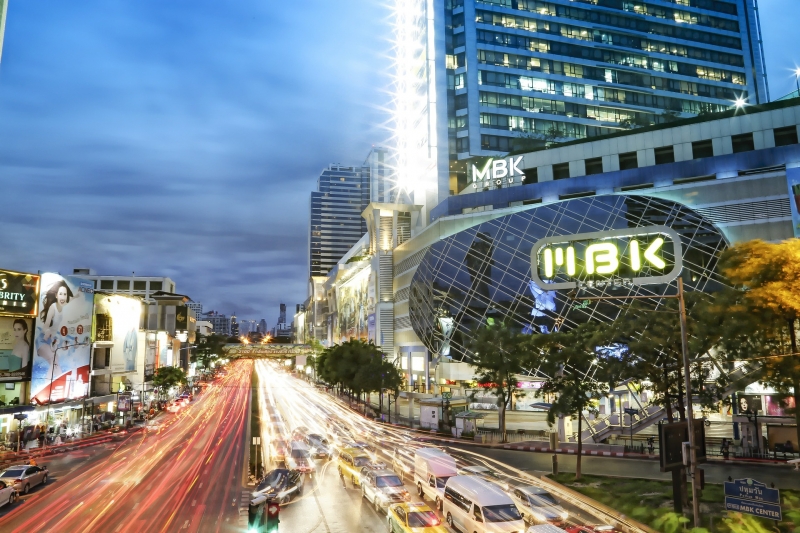 Ma Boon Khrong (MBK) Center is considered legendary among locals and travellers alike. Conveniently located near the National Stadium BTS Skytrain station, it is a heaven for shoppers as you can find anything and everything under the sun. Alternatively, Siam Discovery, Siam Center and Siam Paragon are viable options for more stylish and trendy shops.  
Tip: There is a Muslimah Prayer room on the 5th floor of the MBK mall.  
1. Yana Restaurant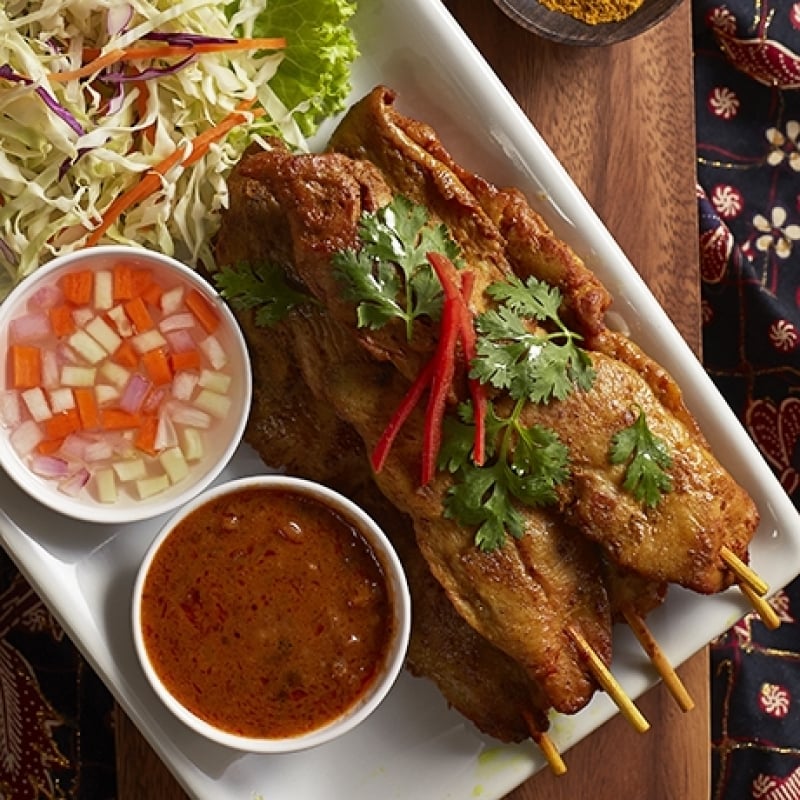 Located in the large shopping mall of MBK Center, Yana restaurant is perfect for shoppers who want to rest their feet and fill their tummies after a shopping spree. You can enjoy affordable and authentic Thai food here! Always having trouble getting enough seats because your group is large? Fret not, this is spot is also perfect for travellers who come in big groups.
Address: 5A-05 444 Phayathai Rd, Khwaeng Wang Mai, Khet Pathum Wan, Krung Thep Maha Nakhon 10330, Thailand
Hours: Mon – Sun, 10:30 – 21:00
2. The Fifth Food Avenue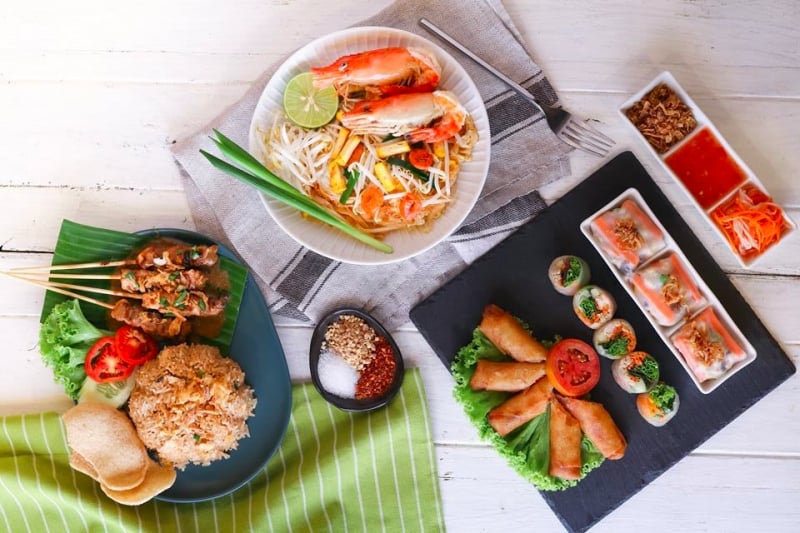 Also conveniently located in the MBK Center, the Fifth Food Avenue is a spacious food court that features an international menu, which includes halal Indian, Thai and Chinese food. There are various stalls selling cuisine from all over the world so look out for the halal sign at each stall before making your purchases. Cannot decide? Be sure to try Ali's special menu!
Address: 444, 5th Floor, Zone A, Tokyu side, Phayathai Rd., Pathum Wan, Bangkok 10330, Thailand
Hours: Mon – Sun, 10:00 – 22:00
Near Chao Phraya River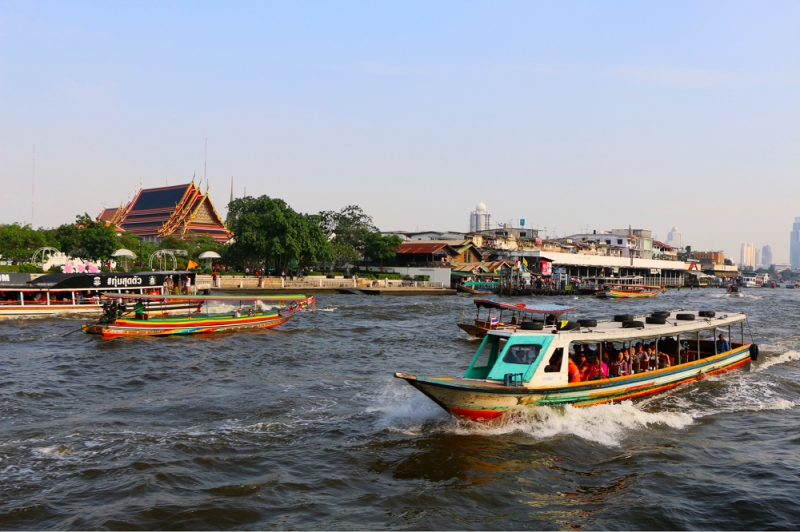 Bangkok's busiest waterway,Chao Phraya River is its lifeblood. You can take one of the five public boat lines from Chao Phraya Pier to cruise down this river. Prefer to stay on dry land? Tour down Phra Arthit Road filled with quaint artsy fartsy cafes and bars or head to Khao San Road, a popular place where travellers meet.

Experience Thewet, a wet market, to embrace the local way of life here. If you're into vintage shopping and classic European architecture, head towards Oriental, an old European quarter. Remember to also visit the Pak Khlong Flower Market, a wholesale for flowers, fruits and vegetables.
Tip: Both Bangkok Mosque and Haroon Mosque are located nearby for you to perform your prayers.
1. Home Cuisine Islamic Restaurant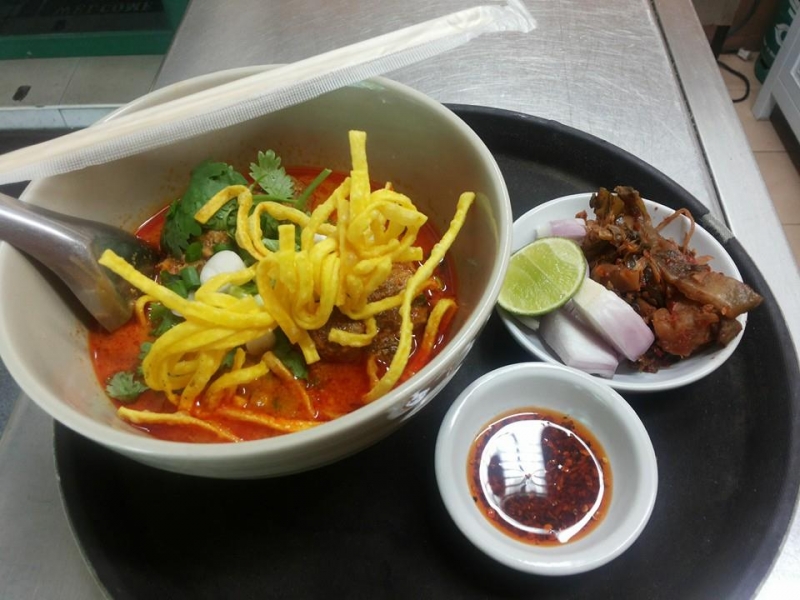 This spacious restaurant provides an extensive menu of Thai and Indian cuisine. Thai staples such as Tom Yam and Green Curry, and even the briyani constantly bring customers back here. It's best to come here when you're absolutely famished!
Address: 186 Charoen Krung 36 Alley, Khwaeng Bang Rak, Khet Bang Rak, Krung Thep Maha Nakhon 10500, Thailand
Hours: Mon – Sat, 11:00 – 21:00; Sun, 18:00 – 21:00
2. BBQ Delight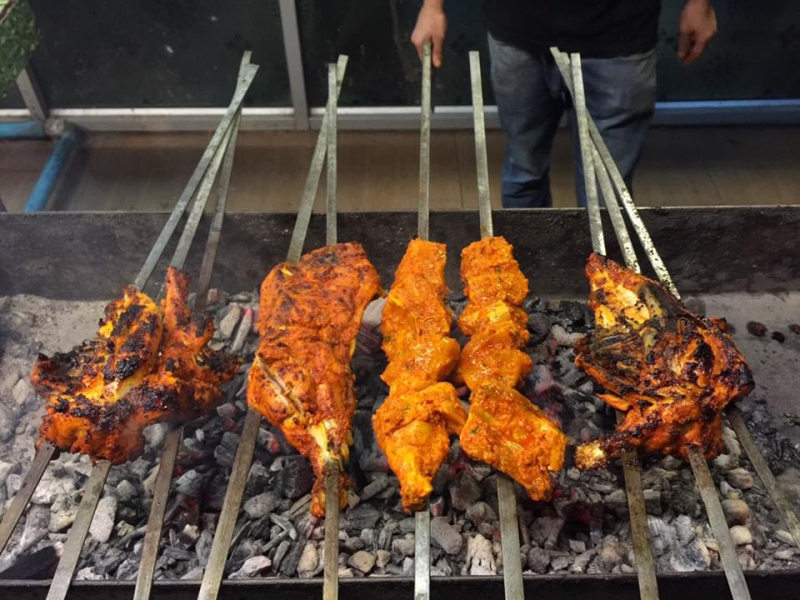 BBQ Delight promises authentic Pakistani and Middle Eastern cuisine. Their chicken boti kebabs are a crowd favourite! Envision this: sizzling chicken skewers hot off the grill that are simply juicy and tender! Pair it with some oven-baked crisp naan and you got yourself a real treat.
Address: Maha Set Rd, Khwaeng Si Phraya, Khet Bang Rak, Krung Thep Maha Nakhon 10500, Thailand
Hours: Mon – Sat, 11:30 – 00:30; Sun, 11:30 – 22:30
Near Chatuchak Weekend Market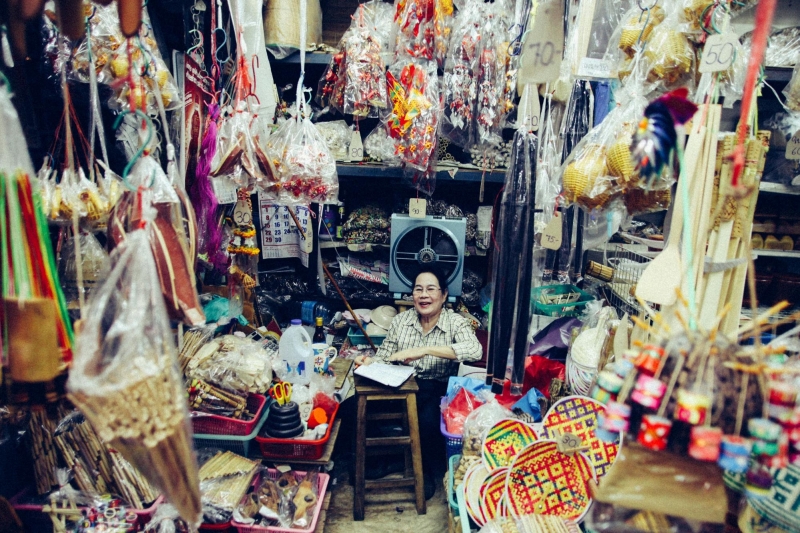 Chatuchak Weekend Market is the epitome of shopping in Bangkok. Its colossal size translates to the amount of merchandise that moves in and out of this shopping haven. Shopping at Chatuchak may seem daunting initially but shopaholics can attest that the same products can actually be found at multiple stalls. Sharpen your haggling skills here!

Alternatively, you can spend time with your children at the Children's Discovery Museum. Or take a stroll through Queen Sirikit Park for a breather.
1. Saman Islam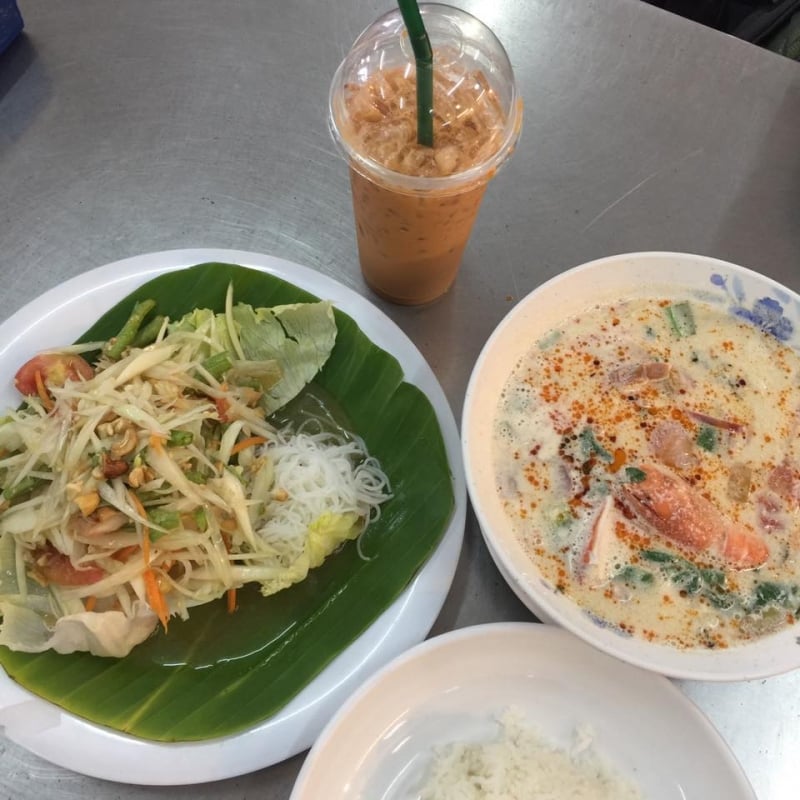 You should definitely hit up Saman Islam if you're in need of food break when in Chatuchak Weekend Market. Fuel up on some pad thai, beef noodles or some Thai snacks while you're here. It may come up a little high on your budget but nothing generous portions won't make up for.
Address: Section 16, soi 24, Chatuchak Weekend Market, 251 Phahonyothin Rd, Chom Phon, Chatuchak, Bangkok 10900, Thailand
Hours: Sat – Sun, 10:00 – 18:00
2. Kah Jak Halal Restaurant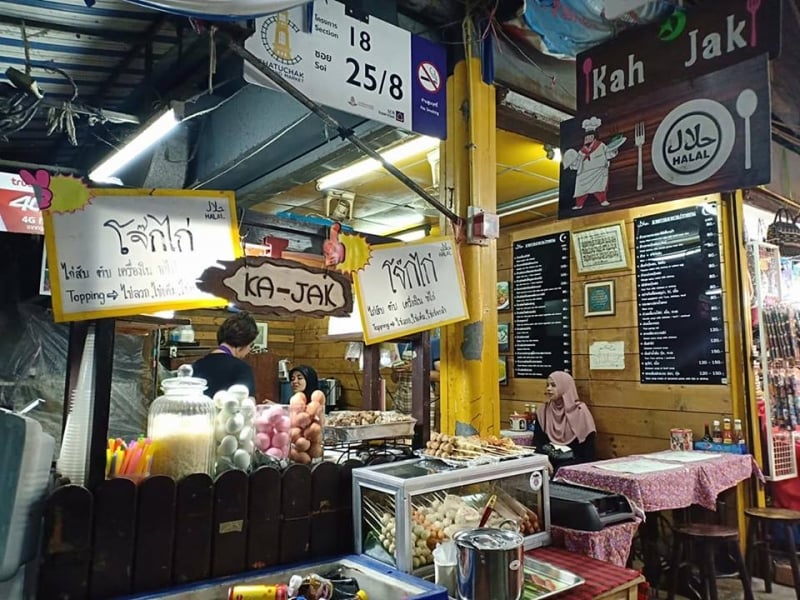 In the midst of the frenzy that unfolds at Chatuchak Market, you will find Kah Jak Halal Restaurant. It is a great place to grab a bite in between shopping sprees. The krapao (plain rice with chicken/beef basil) is a crowd pleaser!
Address: Section 18, soi 25/8 Khwaeng Chatuchak, Khet Chatuchak, Krung Thep Maha Nakhon 10900, Thailand
Hours: Fri – Sun, 11:00 – 18:00
Note: Please dine at your own discretion as not all of these Muslim-owned eateries are halal-certified.
Bookmark this list of halal food in Bangkok so that you will never go hungry! It's time to eat, shop and repeat.
Also read: Top Halal Snacks to Buy in Bangkok's Big C Supercenter