The closing of Ramadan is greeted with the merriment of Syawal. After a month of fasting, this much-anticipated celebration of Eid ul Fitri or Hari Raya Aidilfitri will be welcomed by Muslims worldwide.
"You shall complete the number [of days] and you may glorify God for his guiding you, and that you may be thankful." [2:185]
Muslims would typically head to the mosque for Eid prayers in their best outfit on the morning of Eid ul Fitri. The day would then be followed by spending time with family and indulging in delicious delights. Besides the celebration of Eid, Syawal is also time for Muslims to seek forgiveness with each other as a way to strengthen your bonds with your family and even friends.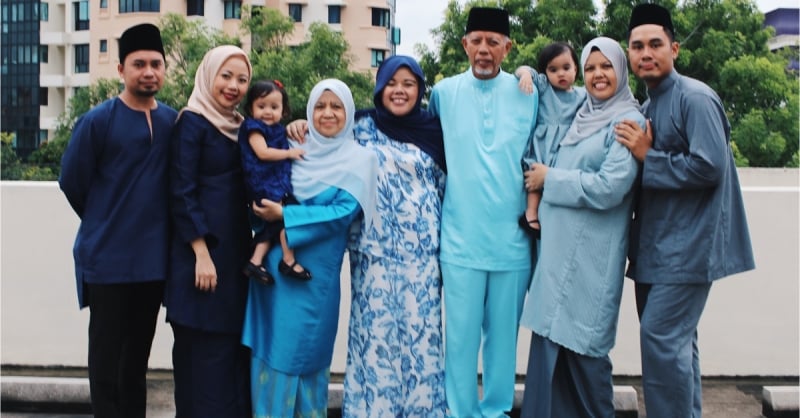 Muslims are of various races and nationalities. Hence, Syawal is celebrated uniquely to each culture. In Singapore where the majority of Muslims are Malays, Syawal is celebrated with a plethora of traditional dishes. Whether you're a fan of Ketupat or Lontong (glutinous rice), Muslims in Singapore are treated to a gastronomic experience when they visit relatives and friends during Syawal.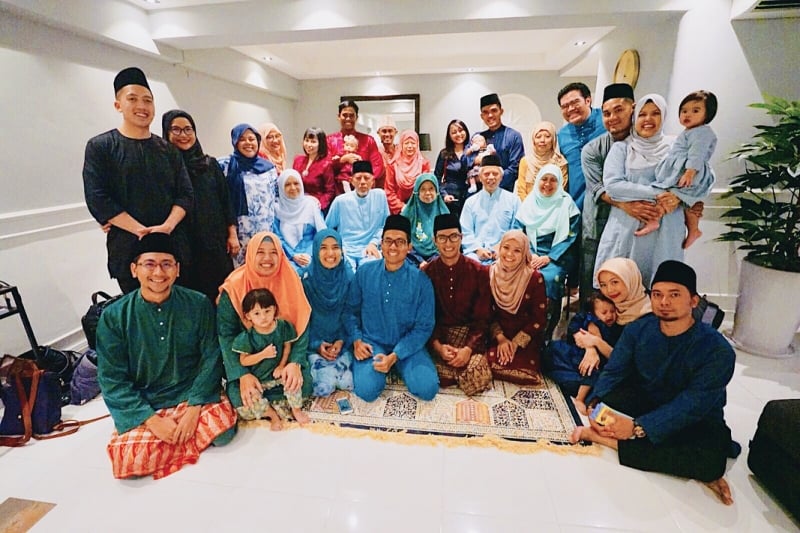 You can also expect baked delights, kuih, of various shapes and colours to be served alongside. For those who can afford it, "green packets" or money envelopes will be given to young children and the elderly.
Personally, my best memories of Syawal is making ketupat with my parents and taking the annual family portrait with my extended family. Growing up, my cousins and I would wear matching Baju Kurung which my grandmother has specially picked out for us every single year.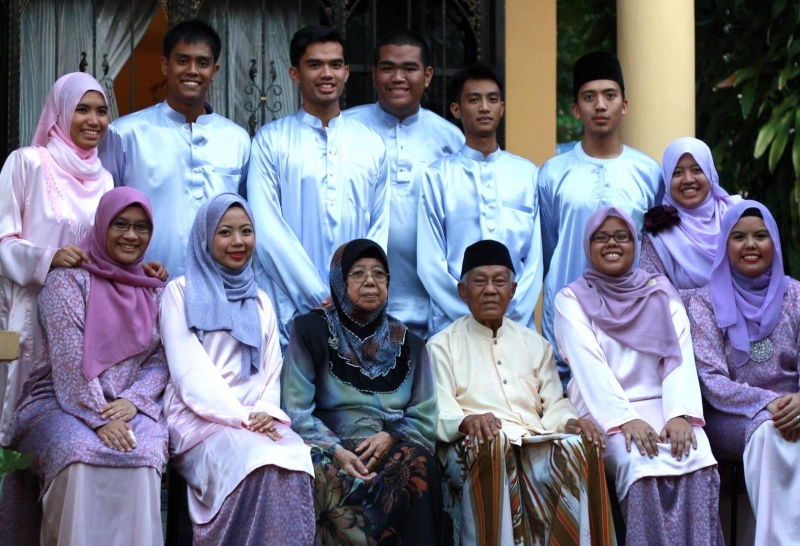 It is a time I reconnect with distant relatives whether in Singapore or in Malaysia. Of course, nothing beats a warm bowl of Lontong, Beef Rendang (Braised Beef) and Ayam Masak Merah (Chicken Braised in spicy sauce). The sweet smell of fried Satay will greet my nose when I arrive at my grandmother's house.
In the spirit of Syawal, I decided to ask the HalalZilla team about how they prepare for the month-long celebration of Syawal, their fun memories of Eid and of course, their favourite Hari Raya food.
It's normal for the last few days of Ramadan to be busy with spring cleaning, cooking and many more. How do you prepare for Eid/Raya celebrations?
My family hates doing things last minute so everything will be more or less settled a week before the actual day. Our clothes will be done months in advance, spring cleaning will start during Ramadan and all the other essentials like arranging kuih and fixing the lampu lap-lip (decorative lights) will be done during the second week of Ramadan. We just work together to get everything ready efficiently. – Sofia, Associate Editor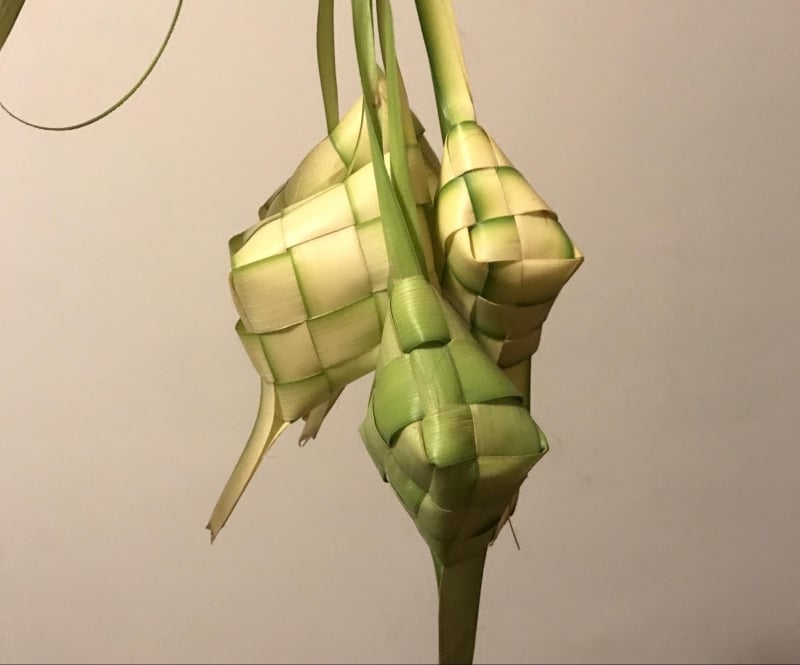 My grandmother will buy daun ketupat (ketupat leaves), and every year I'll have to refresh my ketupat-weaving skills. Haha! I would always bake kuih Raya at the last minute which is typically the last weekend before Raya. Also, I have to prepare money envelopes. – Sharifah, Content Strategist
I would clean the house and help my mother cook traditional dishes such as Ketupat and Lepat. – Farhan, Video Executive
There's so much going on during Raya celebrations. What do you look forward to most during Syawal?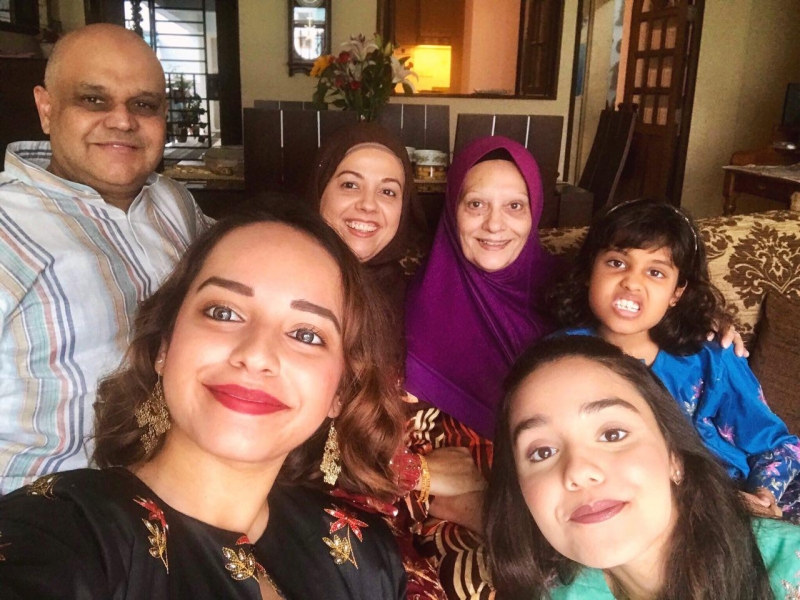 Waking up to the smell of Raya food! – Sara Amira, Editorial Intern
I look forward to spending time with my loved ones, especially those whom I have not seen in a while. Of course, foooood makes up the bulk of what I look forward to! This is the time of the year when you can truly indulge and not feel guilty. – Sofia, Associate Editor
The first day of Raya, especially in the morning! It's when the Raya mood is the strongest and everyone's happy that they don't need to fast anymore! Haha. – Sharifah, Content Strategist
Getting green packets whilst visiting my families and enjoying delicious traditional dishes such as Ketupat, Lontong and Sayur Lodeh. – Farhan, Video Executive
Every Muslim celebrates Eid differently. What's a special tradition your family or friends do?
My immediate family would gather on the eve of Hari Raya. We would play sparklers together with our neighbours. – Farhan, Video Executive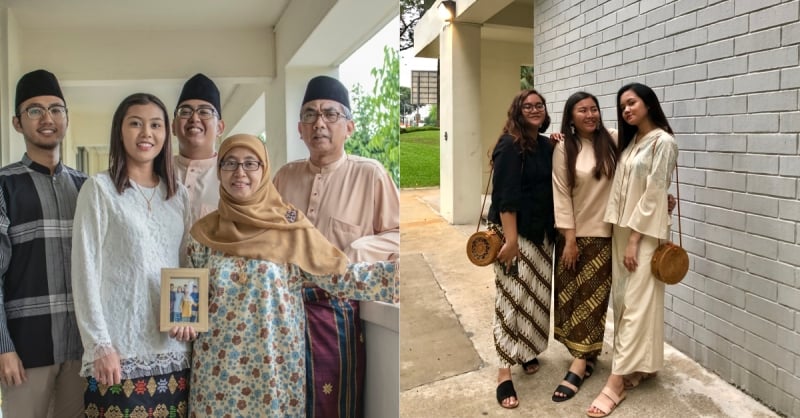 My sisters and I would take approximately 2 hours to snap photos for the 'gram. Haha, a lot of effort goes behind one photo. It takes time to get the right background, angle, lighting, poses, etc. – Sara Amira, Editorial Intern
Hari Raya or Eid is a time of celebration that is filled with all kinds of memories, both good and bad. What is your favourite Raya memory?
When I was younger, my extended family used to rent a van and we would spend the entire day visiting about 10 houses. It was fun visiting relatives we only met once a year and sampling their kuih Raya. – Sara Amira, Editorial Intern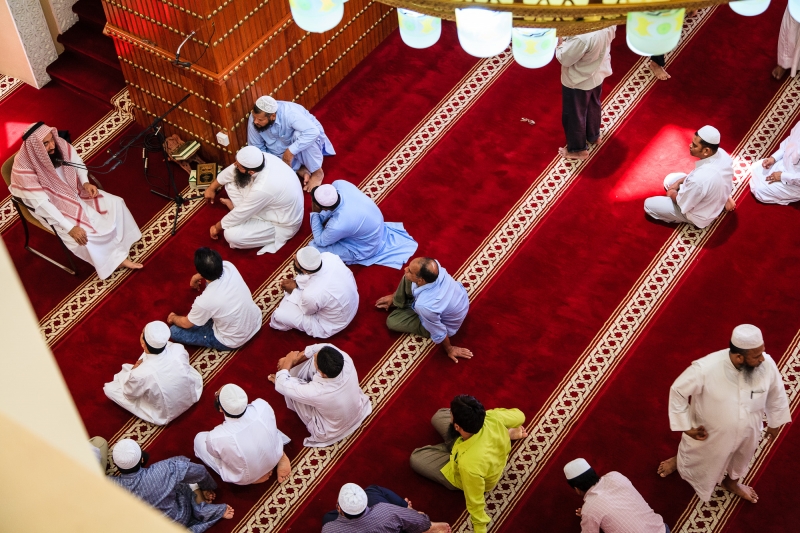 My favourite Raya memory has to be listening to the takbir in the morning every single year. Just listening to it is tear-jerking and stirs up a whole lot of emotions. – Sofia, Associate Editor
Food seems to be something everyone looks forward to. What is your favourite food to indulge in during Hari Raya?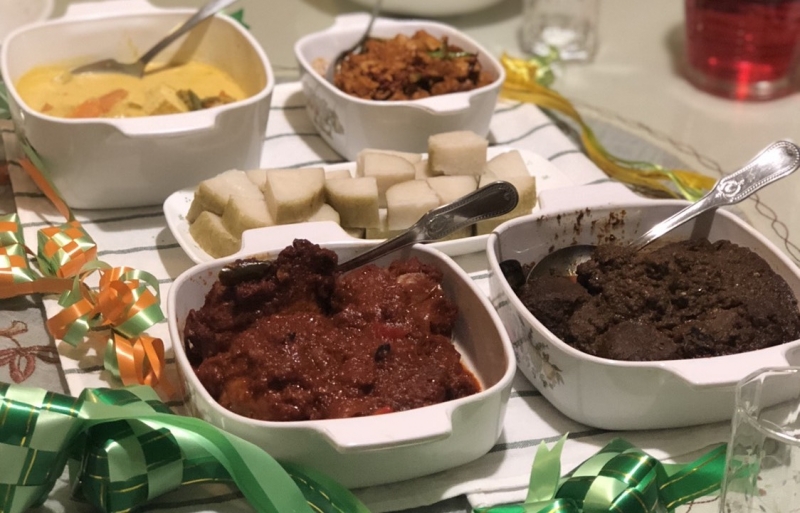 Chicken Rendang (braised chicken in spicy sauce) hands down! – Sara Amira, Editorial Intern
It has to be Lontong (glutinous rice), hands down. Don't get me started on all the dishes I pair my Lontong with… – Sofia, Associate Editor
KETUPAT HANDS DOWN! And of course, its best friend Rendang, Sambal Tumis(Spiced Chilli sauce), Serunding(Spiced Grated Coconut), Kuah Lodeh(Coconut Gravy), Begedil(Mashed Fried Potato). – Sharifah, Content Strategist
Do you face any challenges during your Eid celebration?
Keeping track of who is who! I only meet most relatives once a year, so I always have problems matching the name to a face. – Sara Amira, Editorial Intern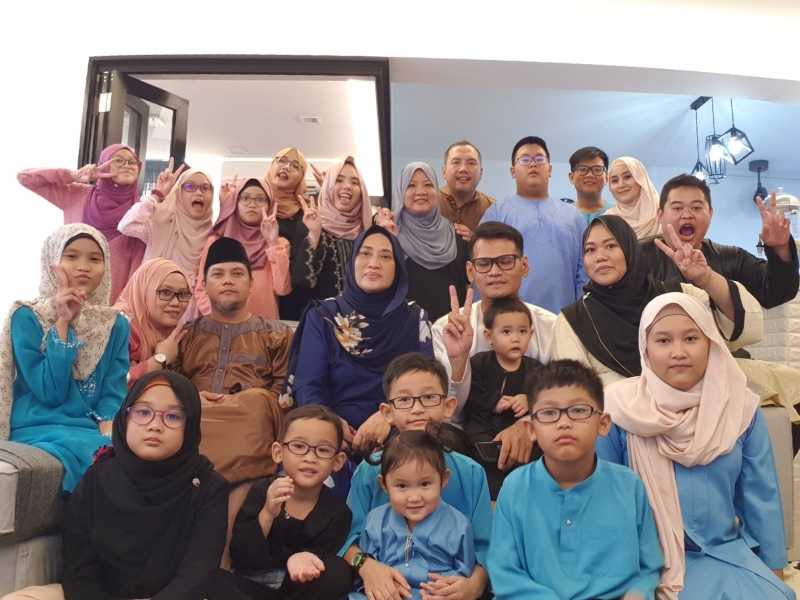 The many many photos that you have to pose for! Oh, and trying to zip up my skirt after eating at every single house. – Sharifah, Content Strategist
As we grow older, the celebrating of Eid gets shorter due to everyone busy with work. – Farhan, Video Executive
Syawal is a time of mostly spending time with loved ones. But sometimes, we don't always have a chance to be home in time for Eid. Have you celebrated Syawal abroad? Any tips for those celebrating away from home?
Yes! I was sad to not be with family, but if you look hard enough, there'll always be an open door that'll welcome you to join in on the festivities together. My tip is to not worry about not having a community to celebrate with; celebrate how you can and for your own fulfilment. – Sharifah, Content Strategist
Complete this sentence: To me, Hari Raya Aidilfitri is a time …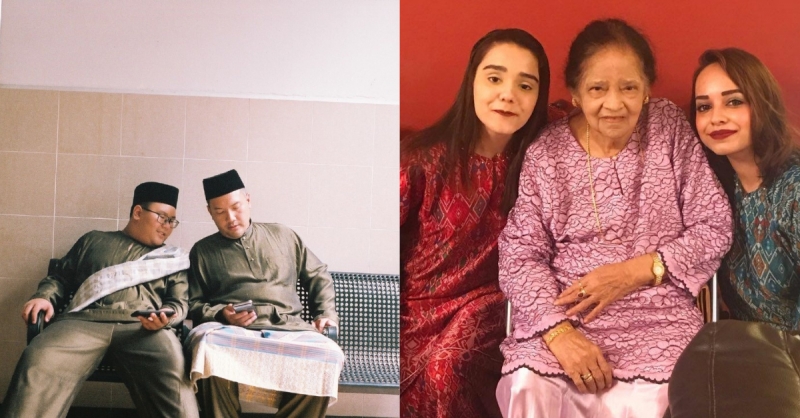 To me, Hari Raya Aidilfitri is a beautiful day to mark the end of an extraordinary month and a time to cherish with your loved ones. – Sofia, Associate Editor
To me, Hari Raya Aidilfitri is a day of fun and good food! – Sara Amira, Editorial Intern
To me, Hari Raya Aidilfitri is fun, fun time to dress up, meet up with people who we don't have the luxury of seeing often and eating kuih 🙂 – Sharifah, Content Strategist
To me, Hari Raya Aidilfitri is a time to get together with family and friends from afar, seeking forgiveness and sharing a meal together. – Farhan, Video Executive
Also read: My Ramadan Journey 2019: En Route to Becoming a Better Muslim Millennial