The Jewel Changi Airport is set to open on 17 April 2019. Singapore's newest S$1.7-billion addition has been highly-anticipated. It is situated next to Terminal 1 and is connected to Terminal 2 and 3 via air-conditioned linkways with travellators.
The Jewel promises new aviation facilities to improve the travel experience for passengers. There will be early check-in facilities, integrated ticketing and baggage services for fly-cruise and fly-coach transfers for over 26 airlines such as Singapore Airlines, Silkair and Scoot.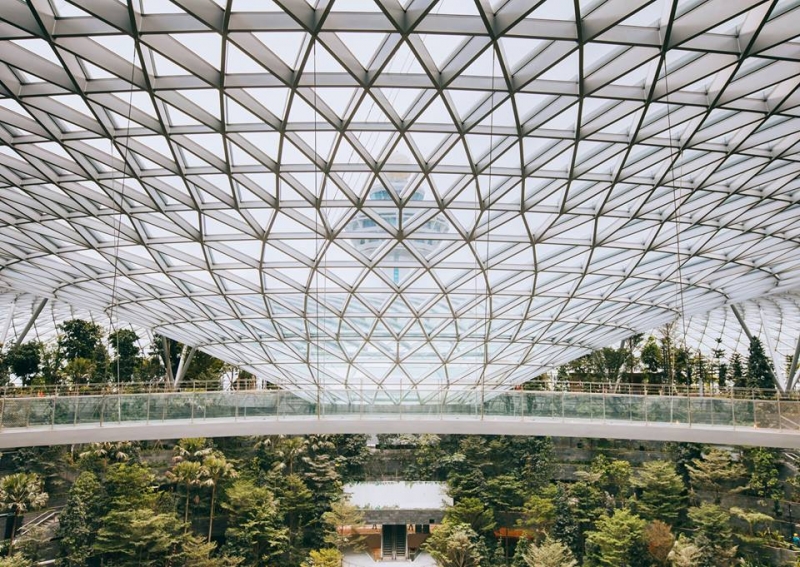 Both a retail and lifestyle development, it is a 10-storey complex featuring more than 280 shops and eateries. There are plenty of food and beverage establishments visitors can look forward to such as the reopening of fast food chain A&W! You can also expect the largest Nike store in Southeast Asia, a Pokemon merchandise store and other famed brands such as Marks & Spencer, Muji and Zara.
Also, visitors can expect an eclectic mix of attractions such as the world's tallest indoor waterfall, the Rain Vortex, and the Canopy Park which dominates the top floor with a 50m-long suspended bridge and glass floors for visitors to have a spectacular view of the Jewel.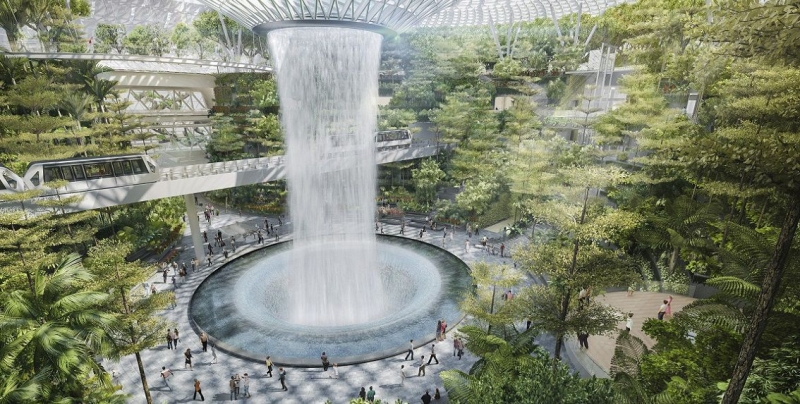 The general public will be able to visit the Jewel Changi before its official opening as a part of a ticketed event. Each registered attendee can sign up for up to four other participants as a total of 500,000 free tickets will be made available.
Members of the public can begin registration on 12 March 2019 on jewelpreview.com. Attendees will be able to dine and shop at almost 90% of the shopping and dining outlets. However, the attractions at the top level would only open in mid-2019.
Also read: 5 Tips for Muslim Travellers Heading to Universal Studios Singapore