Sydney is one of the most gorgeous cities with its iconic attractions, impressive waterfronts and laid-back charm. If you just arrived, stroll along Circular Quay and take a jump shot at the Sydney Opera House. If you packed a pair of comfy shoes, then the walk across the impressive Sydney Harbour Bridge is a must-do as well.

Beach lovers can hit Bondi, Manly and Coogee Beach to enjoy the sea breeze and waves. If you are looking to score some great souvenirs, Glebe Markets is perfect for vintage finds, as well as Paddington Markets and The Rocks. After all that walking and sight-seeing, travellers seeking halal food will not be disappointed with the options available around the city.

From authentic Malay cuisine and traditional Lebanese delights to even halal Portuguese fare, there are Muslim-friendly food choices all over Sydney to suit everyone's palates! We've narrowed down 10 eateries to visit when your stomach starts rumbling. 
1. Ogalo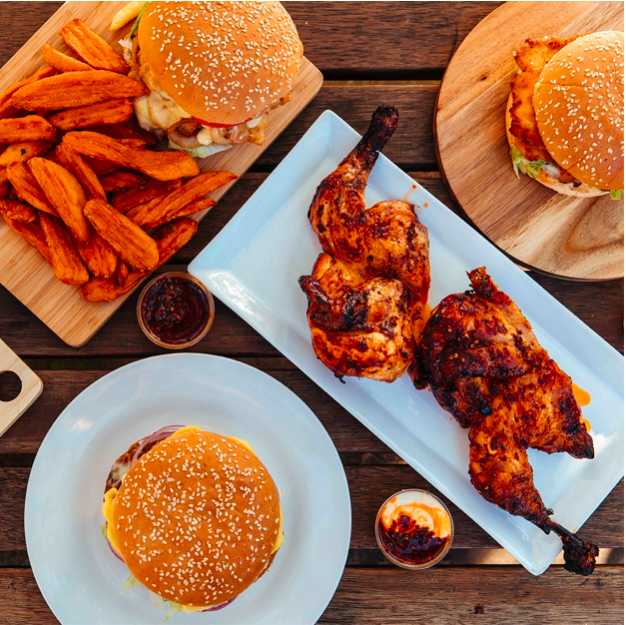 Let's face it, Muslim travellers, you just want halal fast food when you travel! Ogalo makes for great budget-friendly meals when you're trying to stretch your dollars. Specialising in Portuguese-styled BBQ chicken, burgers and wraps, this burger joint opens till late. Fish and vegetarian options are available too! You'll be glad to know that Ogalo City Sydney is halal-certified.

Address: b/127 Liverpool St, Sydney NSW 2000, Australia
Opening hours: Mon – Wed: 10.30am – 11pm , Thurs: 10.30am – 2am, Fri: 10.30am – 5am, Sat: 10am – 5am, Sun: 11am – 11pm 
2. Zaaffran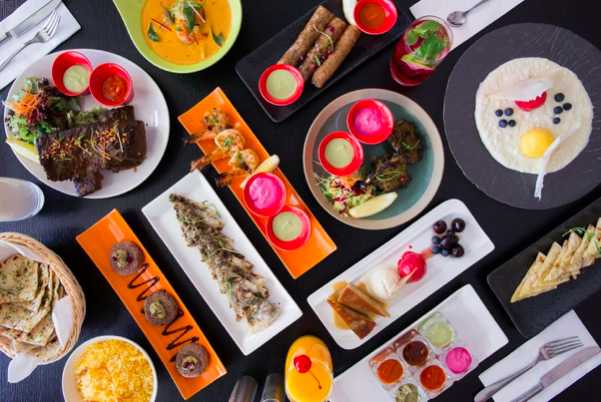 Zaaffran is on the pricier side, but being one of the top halal restaurants in the city, it is worth every dollar! This family-friendly restaurant serves delicious Indian favourites such as naan, tandoori and kebabs. For Muslim foodies who are more adventurous, you can try the Goa-inspired dishes like the Tingmo Balchao Burger. Finish your meal with the classic Gulab Jamun!

Address: Level 2, Harbourside Shopping Centre, 2-10 Darling Drive, Darling Harbour, Sydney
Opening hours: Daily, 12pm – 2:30pm & 6pm – 9:30 pm
3. Sydney Fish Market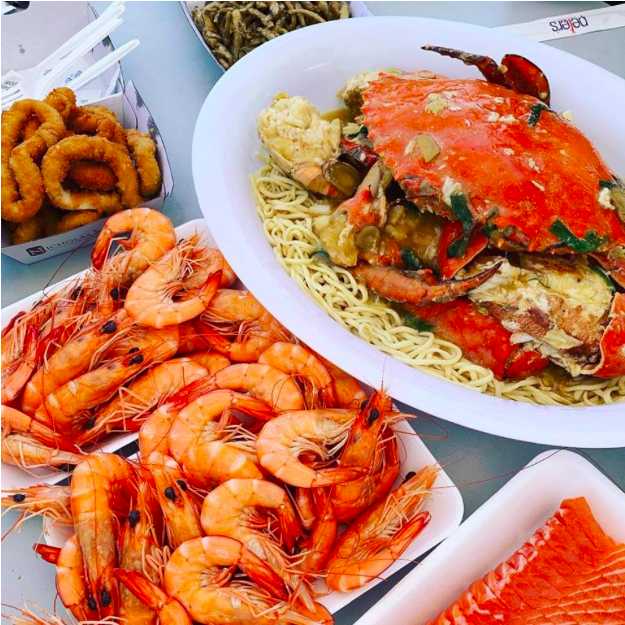 Welcome to Australia's home of seafood! Established in 1966, the Sydney Fish Market is where seafood lovers flock to for the freshest prawns, lobsters, oysters, scallops, sea urchins and a variety of others. You can order and have them cooked on the spot – deep-fried, grilled or sashimi style. Do remember to check with the shop owners if any alcohol is used and dine at your own discretion.

Address: Pyrmont Bridge Rd &, Bank St, Pyrmont NSW 2009, Australia
Opening hours: Daily, 7am – 4pm 
4. Mamak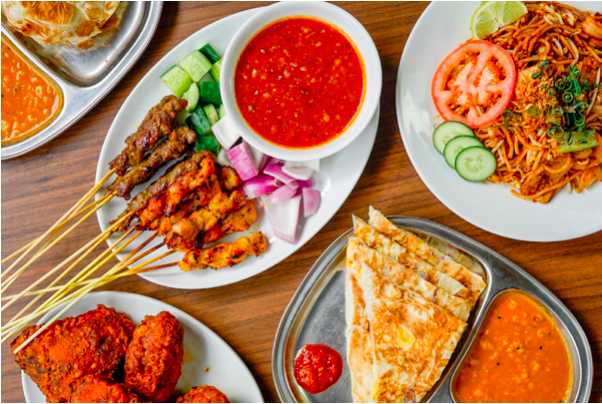 Who can resist Indian Malay street food? With quick, friendly service and mouth-watering food, Mamak is a great joint for Muslim travellers to hit up. Tuck into their authentic satay, mee goreng mamak and fluffy Roti Canai while you watch the roti-maker expert flip it into the air. Of course, it won't be complete without a cup of pulled teh tarik!

Address: 15 Goulburn St, Sydney NSW 2000, Australia
Opening hours: Mon – Thurs: 11.30am – 2.30pm, 5.30pm – 10pm, Fri: 11.30am – 2.30pm, 5.30pm – 2am, Sat: 11.30am – 2am, Sun: 11.30am – 10pm
5. PappaRich Broadway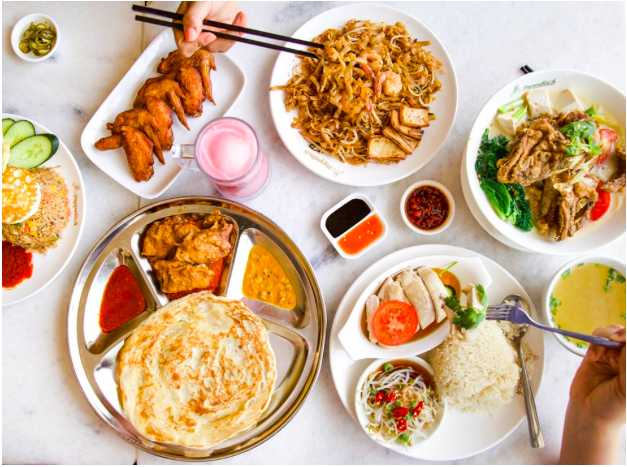 If you are missing your Malay fare, PappaRich is another place to get your fix! This well-known restaurant serves up delicious and authentic cuisine which will transport you back to Southeast Asia after a bite! The star dish of the restaurant is none other than their tasty Nasi Lemak. If you're more of a noodle person, Laksa will be just what you need.
Address: 5/185 Broadway, Ultimo NSW 2007, Australia
Opening hours: Sun – Wed: 11am – 10pm, Thurs – Sat: 11am – 9pm
6. It's Time For Thai
This chain of family-owned restaurants prides itself on offering authentic Thai fare. If you prefer to stick to familiar dishes, you will not go wrong with their Pad Thai, basil chicken and green curry. With big portions, their meals are great for Muslim travellers who are looking for a great budget-friendly option. Nothing better than a piping hot soup of Tom Yum to keep you warm during the cold winter nights. Remember, It's Time For Thai!
Address: 767 -769 George St, Haymarket NSW 2000, Australia
Opening hours: Daily, 11am – 10.30pm
7. Shalom Indonesian Restaurant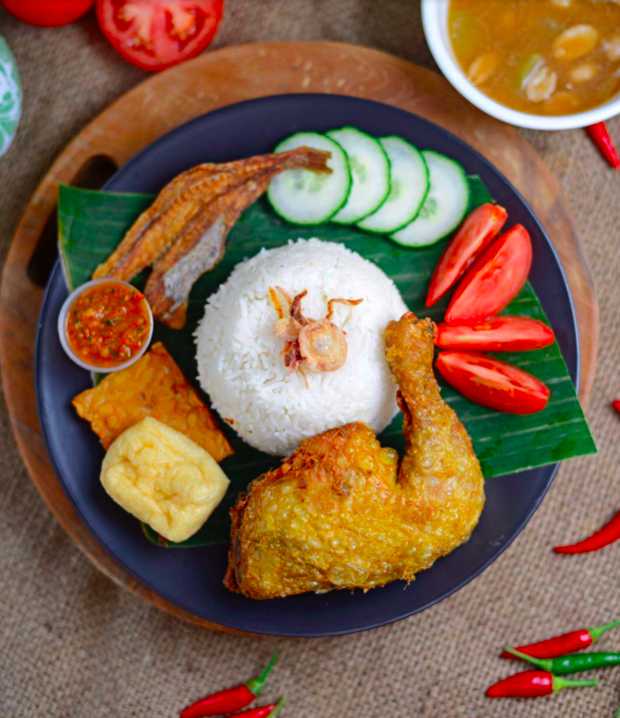 Famous for their Ayam Presto Kremes (smashed fried chicken), Shalom Indonesian Restaurant is a must-visit for Muslim travellers craving for Indonesian delights. The classics – from gado gado and iga penyet to sup buntut and soto ayam– never miss a beat. It's no wonder many Indonesians who stay in the city keep coming back too. This hidden gem brings a little slice of home to the vibrant city!
Address: shop 3/4 /299 Sussex St, Sydney NSW 2000, Australia
Opening hours: Mon – Sat: 11am – 10pm, Sun: 12pm – 10pm 
8. Café Nur Muhammad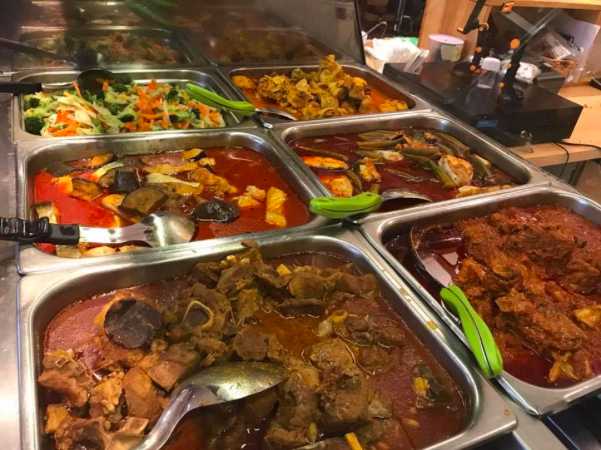 Have your fill of more Malay dishes right here in Café Nur Muhammad! This café is another great choice for those who are feeling a tad homesick. Don't let the humble decors of the eatery fool you, as this place offers one of the tastiest Malay fares such as beef rendang, nasi kerabu, lamb curry and chicken percik.

The interesting thing about this eatery is sometimes, they will do promotions called "Pay As You Wish" buffet day. Stay updated on the dates through their Facebook page!
Address: Shop 2, 1/27 Murray St Pyrmont, New South Wales, Australia 2009
Opening hours: Daily, 11:00 AM – 8:00 PM
9. Volcano's Steakhouse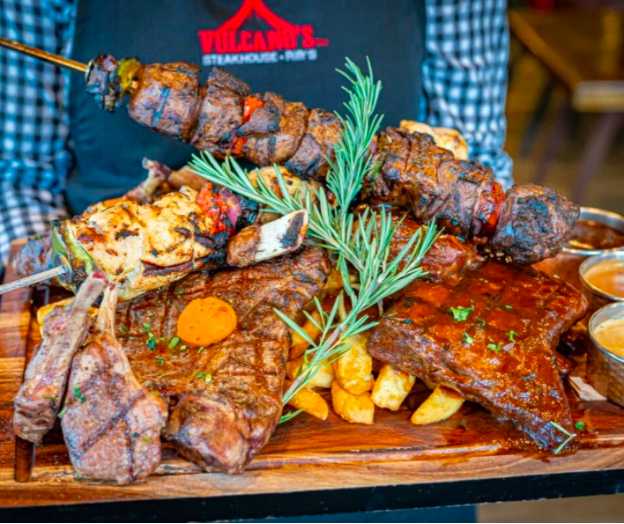 For the ultimate steak and Western food, you can't beat Volcano's Steakhouse! While it is not located in Sydney Central itself, the half-hour train journey from the city is well worth your time.
Meat lovers can indulge in different cuts from T-bone to rump, ribeye and scotch fillet. If you are coming as a big group, there is also a range of succulent beef and lamb ribs to share! Otherwise, there is also a selection of burgers to choose from.
Address: 311 Church Street, Parramatta, Sydney, NSW
Opening hours: Daily, 12pm- 11pm
10. Rashays Harbourside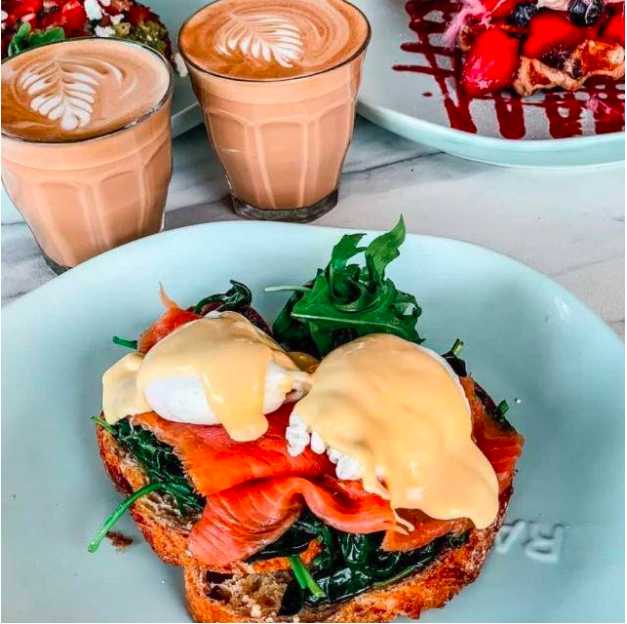 Located right at the iconic Darling Harbour, Rashays Harbourside is a popular eatery where Muslim travellers can tuck into halal burgers, pizzas and Western fare. For those who love wagyu beef, you will be delighted to know that it is also served in this restaurant!

Breakfast is also served throughout the day so there's never a bad time to have Eggs Benedict. The range of decadent sweet treats here is amazing too – from pavlovas to waffles with Nutella!
Address: Harbourside Shopping Centre, Level 2, Shop 430b/2-10 Darling Dr, Sydney NSW 2000, Australia
Opening hours: Mon – Thurs: 10.30am – 10.30pm, Fri: 10.30am – 12am, Sat: 9am – 12am, Sun: 9am – 10.30pm
Also read: Halal Food in Perth: 9 Places to Visit When You're Hungry