Being an island that's essentially a foodie's paradise, Muslims often hear our non-Muslim friends raving about how delicious the new Mookata joint is or hear them pouring their love for a famous Bat Kut Teh or Bak Chang eatery. Naturally, as Muslims, this might pique your curiosity – are these non-halal dishes really that good? 
With the increasingly creative halal food scene in Singapore, it is not as hard to find halal renditions of typically non-halal food! Muslim foodies could easily savour some halal Bak Kut Teh or halal Roast Duck Rice in Singapore. Here are six halal restaurants to satisfy both your curiosity and tastebuds: 
1. Jenggood: Halal Bak Kut Teh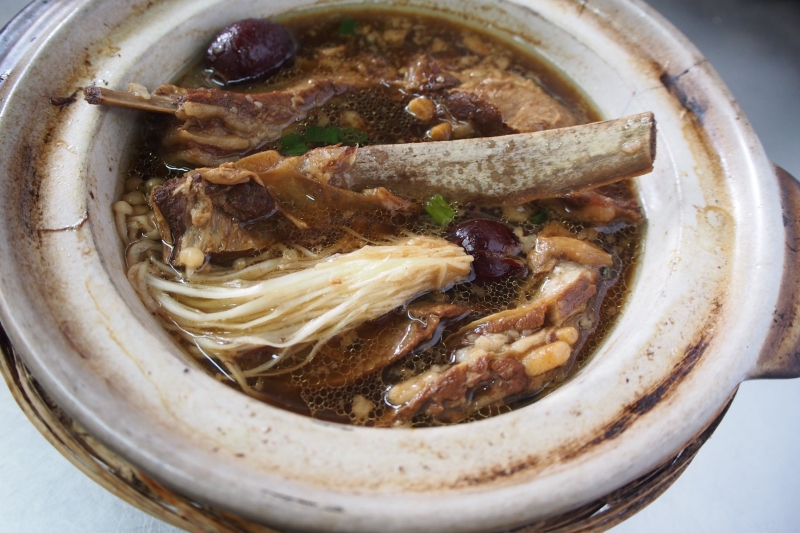 Bak Kut Teh, which means "meat bone tea" in Hokkien, is a herbal soup dish with pork ribs. Of course, in this halal version, the pork has been substituted with lamb. Jenggood has actually aptly renamed the dish Lamb Kut Teh. Muslim diners can expect the "fall-off-the-bone" lamb truly goes well with the rich Klang-styled herbal broth! You could also choose to pair the dish with udon, ramen, rice or toasted bread.
Address: Jurong West Street 52, #01-170 Block 508, Singapore 640508
Hours: Tuesdays to Sundays: 8.30am – 9.30pm, Closed on Mondays
Contact: +65 9114 0932 | Facebook | Instagram
2. Chickata: Halal Mookata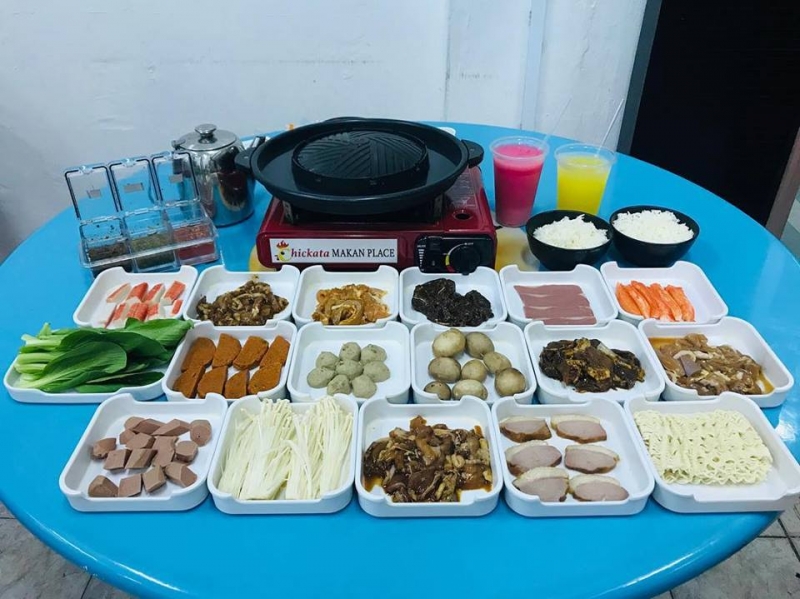 Muslim foodies now can join in the Mookata craze at Chickata! Unlike the usual grill pans or steamboats, the Thai barbeque contraption features a grill pan in the middle surrounded by a soup moat. You can choose from a wide range of marinated meats, such as tom yum chicken, sliced smoked duck and black pepper beef. While you continue to grill your meats, you can expect the soup becoming richer as the juices seep into the moat!
Address: Jurong East Street 31, #01-118 Block 326, Singapore 600326
Hours: Tuesdays to Fridays 5pm – 11pm, Saturdays to Sundays 1pm – 11pm, Closed on Mondays
Contact: +65 8440 4938 | Facebook | Instagram
3. Citrus by the Pool: Halal Chicken & Waffles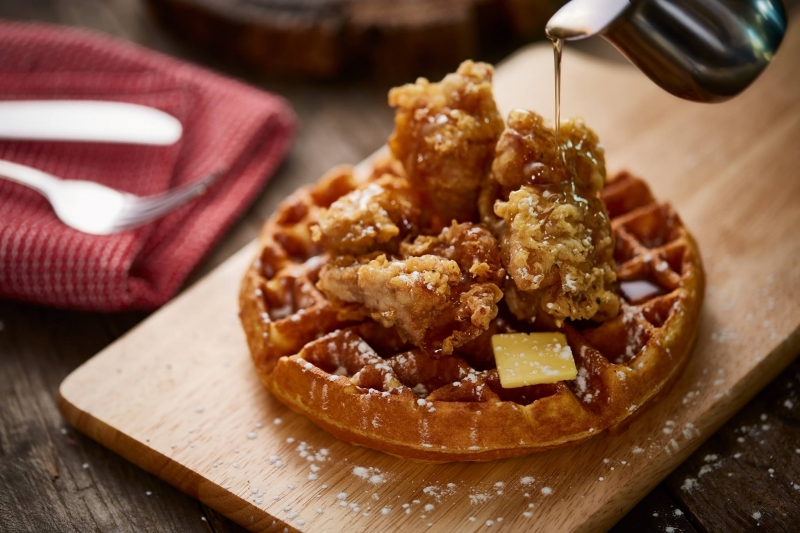 Even though this American diner-staple looks like you're just putting together two ingredients, getting the sweet and savoury flavours just right is actually a balancing act. Needless to say, it is hard to find a halal version of this deceptively simple dish. That is until Citrus by the Pool added Fried Chicken & Waffle to their menu (and nailed the flavour balance)! Sink your teeth into crispy fried chicken chunks served on a fluffy waffle with a side of butter and maple syrup. 
Address: 3 Woodlands Street 13 Woodlands Swimming Complex, 738600
Hours: Weekdays: 11am – 11pm, Weekends: 9am – 11pm
Contact: +65 6366 6581 | Website | Facebook | Instagram
4. Glory Restaurant: Halal Bak Chang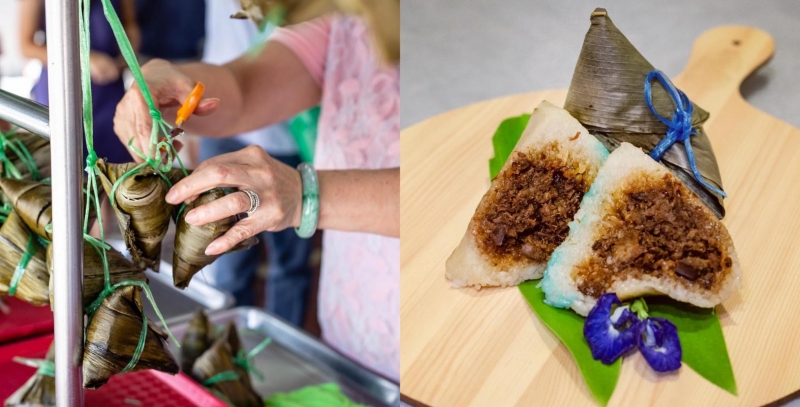 Bak Changs are usually eaten during the Dragon Boat Festival and are typically filled with pork filling. However, at Glory Restaurant, these plump rice dumplings are available all year round and, most importantly, halal! This humble delicacy takes hours to cook – from stewing the ingredients, wrapping them with pandan leaves and finally steaming them to perfection. Glory carries seven varieties of Bak Changs, such as local favourites Salted Egg Bak Chang, Nyonya Chang and Kee Chang. 
Address: 139 E Coast Rd, Singapore 428829
Hours: Tuesdays to Sundays: 8.30am – 8pm, Closed on Mondays
Contact: +65 6344 1749 | Website | Facebook 
5. Selera Restaurant: Halal Roasted Duck Rice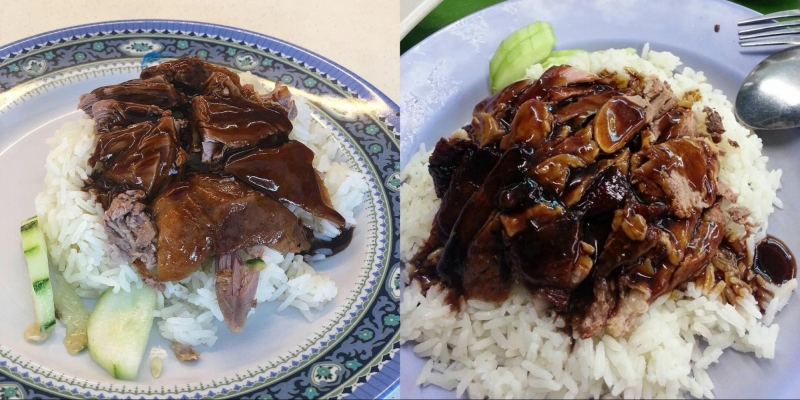 Duck is one ingredient that is rarely used in most halal kitchens in Singapore. However, one can't help but salivate at the succulent, golden-brown ducks hanging at the storefront of hawker stalls. To get your hands on the best and most authentic Roasted Duck Rice, Selera Restaurant is the place for Muslim foodies to check out! A sweet yet savoury caramelised sauce is poured all over the tender duck meat slices and pairs well with the fragrant rice.
Address: 15 Mackenzie Rd, Singapore 228677
Hours: Wednesdays to Mondays: 10.30am – 10.30pm, Closed on Tuesdays
Contact: +65 6338 5687
6. TFF Boneless Chicken Rice: Halal Hainanese Chicken Rice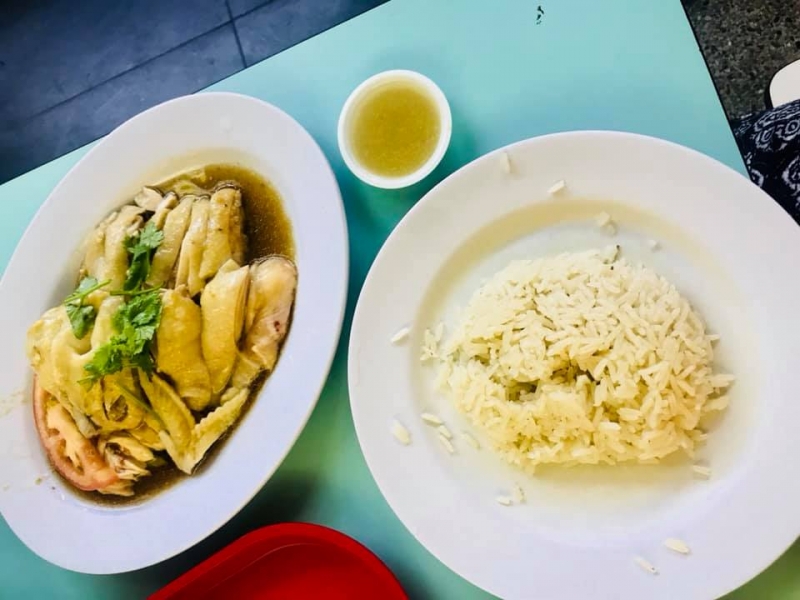 Despite being a quintessential Singaporean dish, halal Hainanese Chicken Rice is surprisingly hard to come by. Heard of the famous Tong Fong Fatt Chicken Rice? Well, this well-known chicken rice stall owns a halal stall as well – TFF Boneless Chicken Rice. Countless reviews by chicken rice fanatics mention that the halal version of their Hainanese Chicken Rice tastes similar to its non-halal version! You can look forward to tender, juicy chicken which goes perfectly with their housemade chilli sauce.
Address: Bedok Food Centre, 1 Bedok Road #01-28, Singapore 469572
Hours: Thursdays to Tuesdays: 11am – 9pm, Closed on Wednesdays