The famed i Light Singapore festival returns to feature over 33 artworks, constituting 32 sustainable light art installations and a dazzling multimedia show. The installations mirror the history, growth and relationships between Singapore and the world over the last 700 years as it highlights the theme of connectivity.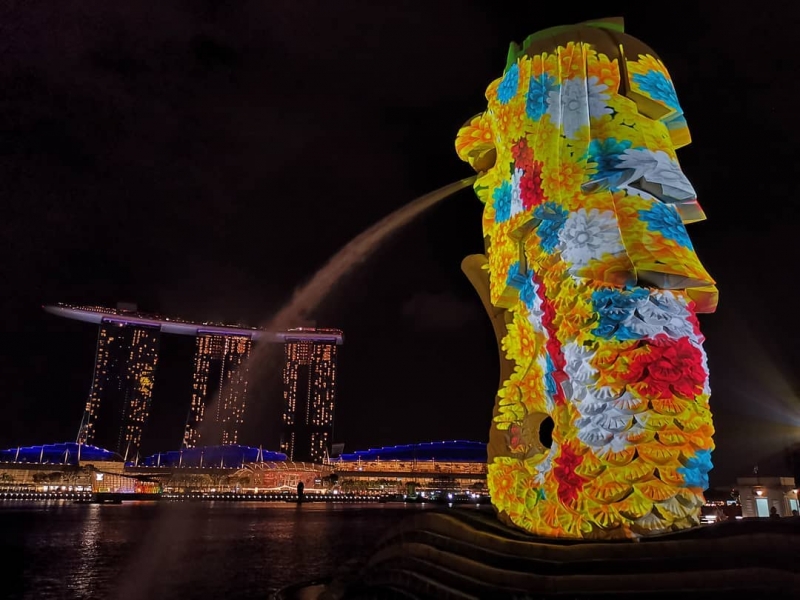 You should head down to the Marina Bay area, Fort Canning Park and the Esplanade Park to capture your Instagram-worthy photos with these colourful installations as backdrops.
1. Flower Clock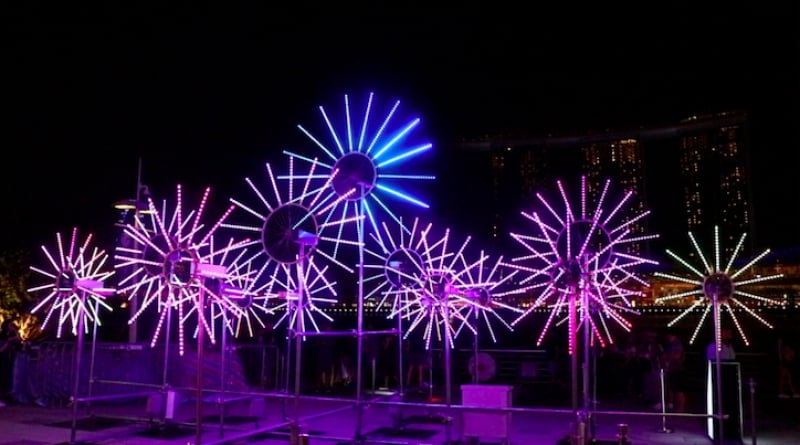 The rotation observed on the Flower Clock stimulates the movement of a clock. This work of art was inspired by the relationship between blooming flowers and time. The rotation of the flowers represents the effect of the elusive process that time has on palpable nature.

Also, the flower reflects the garden city that Singapore is with everlasting greenery all around.
Where: One Fullerton

2. Constructive Interference

This dynamic artwork which is constantly changing is a representation of Singapore's bustling cityscape. Through the use of light and matter, Constructive Interference brings people together with the use of light and matter.

The artists' manipulation of light translates the unnoticeable kinetic energy of its users into a physical form. Moreover, visitors who stand at either end of the artwork are presented a moment of unpredictability in human interactions.
Where: North Boat Quay

3. Good Fortune

Good Fortune instigates a composite of emotions as rain pours. It attempts to create a moment of reflection in visitors. This visualization of rain is inspired by the varying degrees of emotions evoked in various cultures.

As some perceive it as dark clouds before an impending rain, others celebrate the rain as an upcoming purification. While rain is appreciated in the farmlands, it is seen as an inconvenience in city life.
Where: Elgin Bridge Underpass

4. Lighthouse of Time

This year's i Light transforms the façade of the ArtScience Museum into a lighthouse for a new age. It acts as a ginormous light sculpture of dancing lights and plays with the perception of space. This façade acts as a point of reference as it remains constant in ever-changing time. The abstract dance of light and shadow will have visitors immersed in a spectre of emotion.
Where: ArtScience Museum Façade

5. Squiggle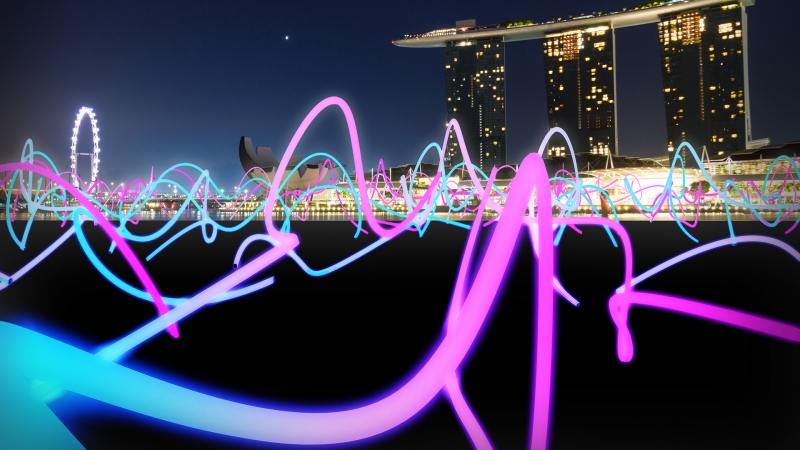 This massive network of 200 metres of digital neon tubing allows visitors to interact with the installation by using little joysticks to change the colours, speed and direction. The Squiggle is an abstract reflection of the multicultural society we live in. Sprawling lights against the backdrop of Marina Bay Sands will provoke visitors to appreciate the beauty of Singapore
Where: The Promontory @ Marina Bay
If you have no plans during the upcoming holidays or are looking to fill up your weekends, be sure to include this visual extravaganza! Go at your own pace and truly appreciate these works of art. We're sure that some will leave you absolutely mesmerised. Tag your BFFs and make it a date!
Also read: Top Things to Do in Singapore This Weekend: i Light Singapore, Toybox and More