The 'Kashless' Ramadan bazaar is situated right in the heart of Kampong Bharu, a township packed with local flavours and filled with rich history and culture. Every year, visitors throng the streets during Ramadan to experience the festive atmosphere and treat themselves to a tantalising array of local delicacies.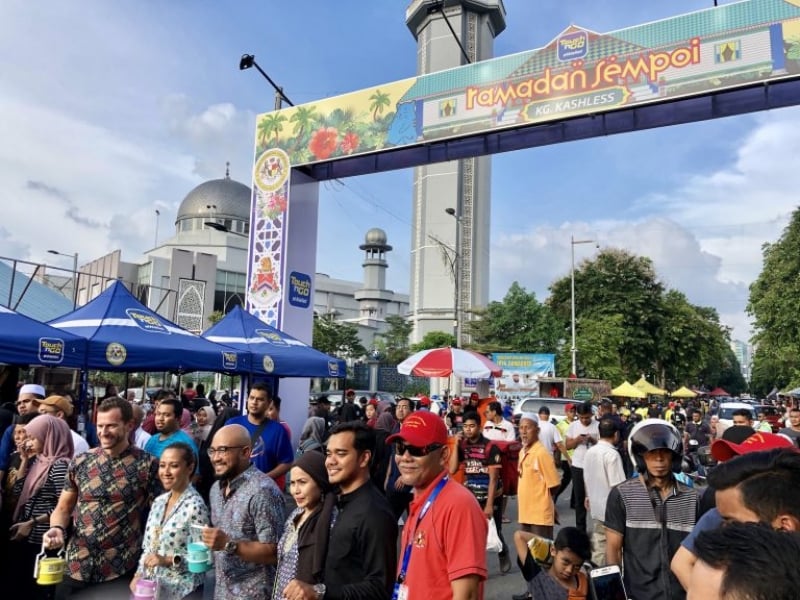 This year, the Touch 'N Go eWallet is hosting its first-ever modernised cashless Ramadan bazaar that's also full of exciting activities, rewards and cashbacks. In essence, the Touch 'N Go eWallet is an electronic wallet available as a mobile application. Users can top-up their eWallet using debit or credit cards or via online banking.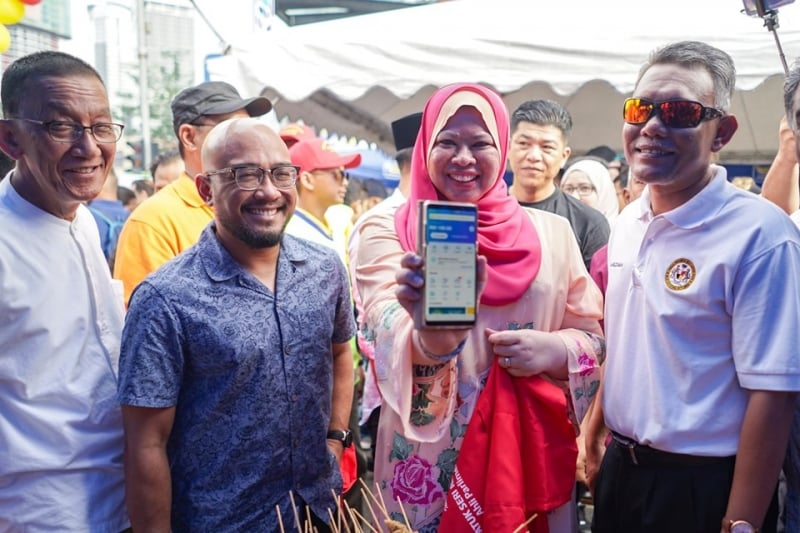 "We want to better connect with the community by making technology more inclusive, in a way that will benefit users and merchants alike. The 'Kashless' Ramadan bazaar is one of our initiatives to inspire the public in reimagining the way payment is made and make eWallet payment more commonplace," – Syahrunizam Samsudin, CEO of TNG Digital Sdn Bhd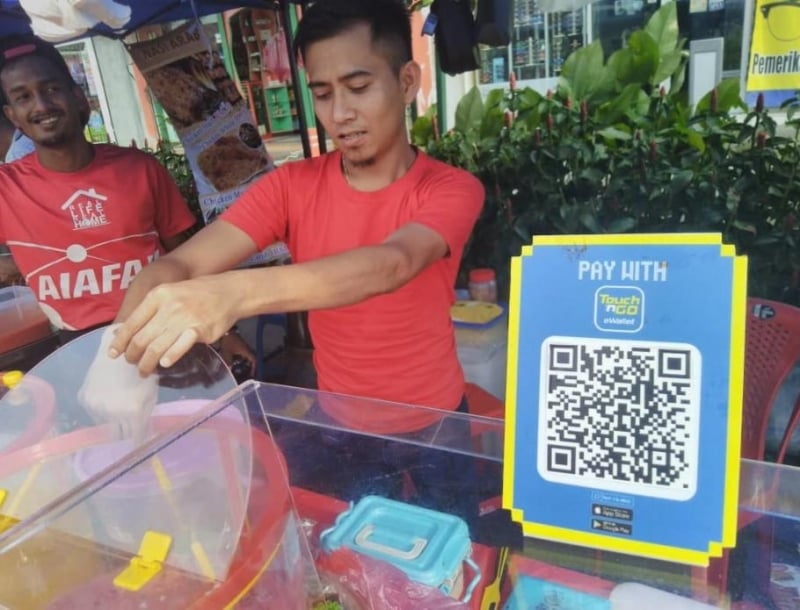 Open till 31 May and spanning over 400 stalls, the sprawling bazaar allows users of the eWallet to pay for their meals by simply scanning the merchants' QR code using their smartphones.
Once the meals are purchased, visitors can opt to iftar with the community at Halaman Sempoi, situated at Rumah Warisan. Through this experience, visitors of the bazaar can make their purchases conveniently while paying homage to the cultural heritage of the Malay enclave.

Aside from making payments, users can earn extra rewards and cashbacks worth RM1,000,000 from over 50,000 merchants courtesy of the "Ketupat Runtuh" promotion. In the spirit of and charity, visitors who head to Masjid Jamek Kampong Bharu can also make a donation easily. They simply use the eWallet and scan the QR codes available at the mosque.
In addition, to ensure that food wastage is kept to the minimum, excess food will be packed and donated to those in need, including the homeless and the urban poor. Supporting this initiative is Yang Amat Mulia Tengku Datin Paduka Setia Zatashah Binti Sultan Sharafuddin Idris Shah, in collaboration with Kechara Soup Kitchen. She is an advocate of #zerofoodwastage and #sayno2plastic, and encourages the public to bring their own containers as well as recycling bags when visiting bazaars.
Also read: 11 Halal Food to Try at Malaysia's Ramadan Bazaars