Nothing is quite like the vibrant and bustling streets of Muslim-Friendly Tokyo, surrounding the lush green parks and well-preserved historical sites. It is a city that has it all, and in close proximity to other cities that offer a full 180 degrees experience — some may say it's to take a breather from the hustles and bustles of the busy city.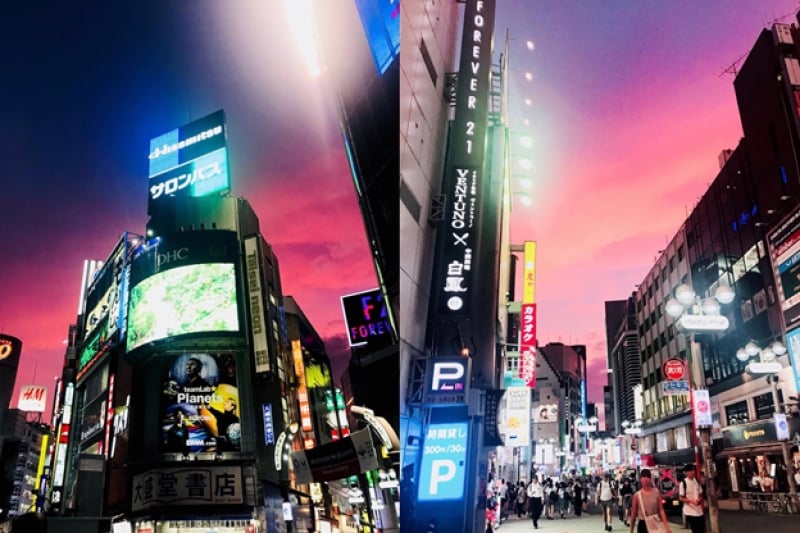 Especially in recent years, Japan has been making a conscious effort to welcome Muslim travellers by providing Muslim-friendly and halal eateries as well as prayer spaces all around. There is no wonder Japan and especially Tokyo is one of the biggest hot spots for Muslim travellers. 
Uncovering Japan's largest city might be rather daunting, it might seem like there is a lot of ground to cover in such a short time. With this Muslim-friendly itinerary, all that is ever needed to see and experience in Tokyo is fully covered, sparing some time to explore nearby cities!
Day 1: Wander around the famous Shinjuku and Shibuya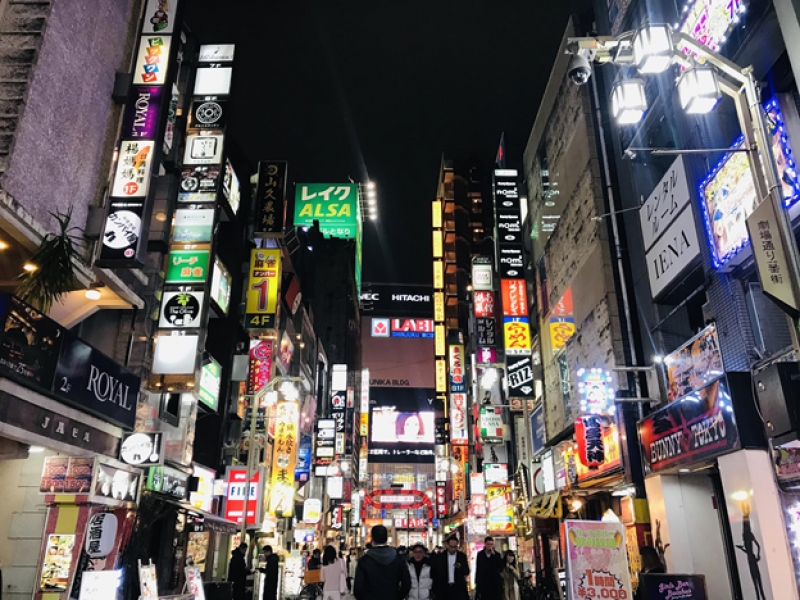 Whether you're arriving at Narita International Airport or Haneda Airport, getting your way to Shinjuku Station is probably the safest route to travel into the city. In Muslim-friendly Tokyo, as most of Japan, the train and subway system is the most efficient means of commuting.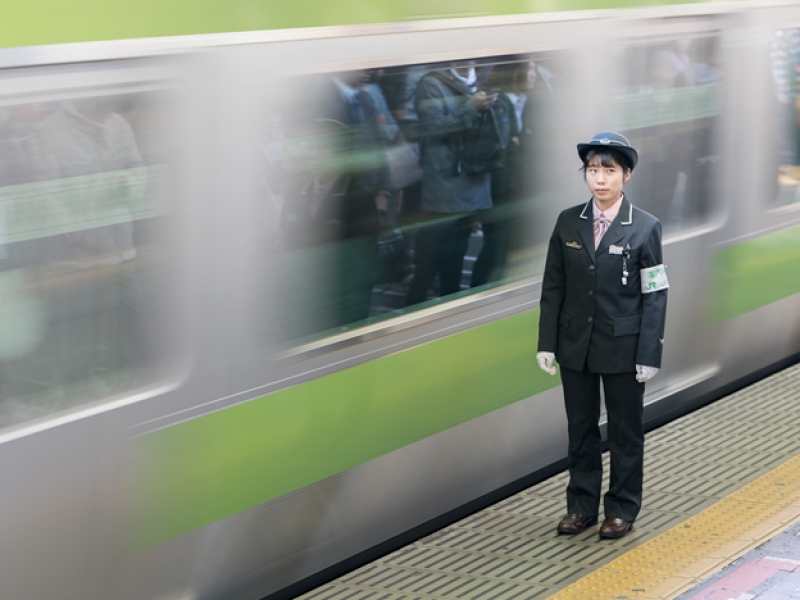 From bullet trains to local tubes, each line serves the different traffic needs with local (the slowest of them all) trains to the rapid express (the fastest of them all) trains. The Suica card is often used in Tokyo (similarly, an Icoca and Pasmo card can be used) and most of Japan.
These cards can easily be bought at airports or most train stations. It can be used on most, if not all, public transportation (except the bullet trains) as well as payment in convenience stores.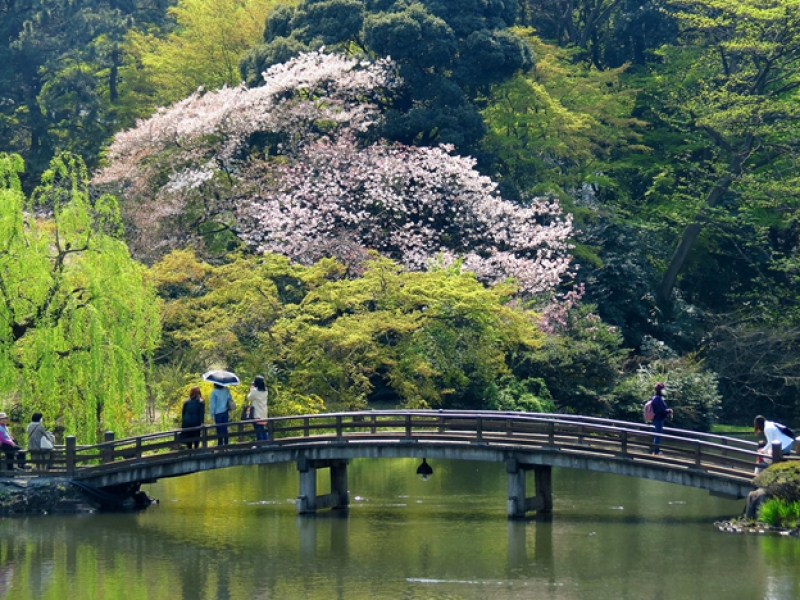 After lugging your baggage to your accommodation and sorting out all the tedious transportation ruckus, a stroll at the Shinjuku Gyoen is sure to let you ease into the zen of the Japan lifestyle nicely.  It is one of Tokyo's largest parks and even has a greenhouse that is home to many tropical and subtropical flowers.
A famous spot for cherry blossom viewing amongst locals during the spring, it is also beautiful in the other seasons as well, especially when the autumn leaves begin to change and colours up the park with shades of yellow, orange and red.
#HZTip: For the shopaholics, in the streets surrounding the parks are major department stores like Isetan, Takashimaya and Keio!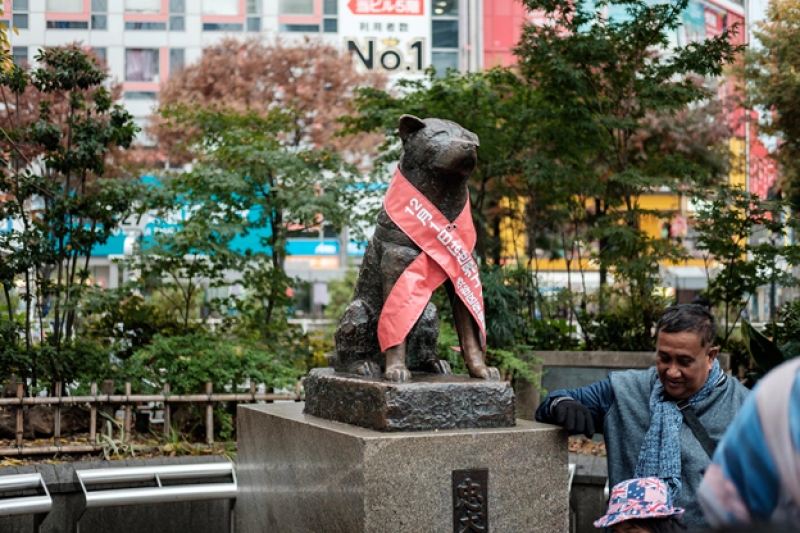 A few train stops down from Shinjuku station is Shibuya station, where you'll be greeted by the Hachiko Statue. Always swarmed with tourists, this statue was built in memory of a loyal dog who always journeyed to the station to greet his owner and even doing so after his passing.
Fun fact: it is a famous meeting spot amongst locals. Ironic, really, I personally find it difficult to meet anyone here.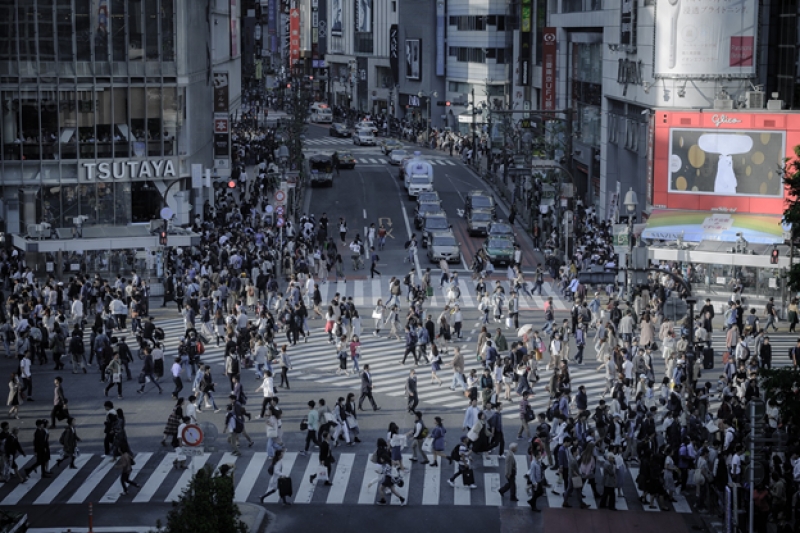 What is a visit to Shibuya without crossing The Scramble, am I right? Known as the world's busiest crossing street, it is a picture-perfect moment as hundreds of people pass you by with neon Tokyo lights in the background, all within seconds of crossing the street.
When that moment has passed, prepare your wallets as you walk down either Dogenzaka street — which is filled with restaurants and arcades, but also one of the biggest Don Quijote (a really cheap chain store) — or Shibuya 109, a heaven space for our shopaholics!
#HZTip: Head up to the second floor of Starbucks in Tsutaya which is opposite of Shibuya station to get a good time-lapse video, or just to experience it. Or, across the street to the right of Tsutaya, there is a free observatory deck that has the perfect view of The Scramble!
Day 2: Stroll down the streets of Harajuku, all the way up to Yoyogi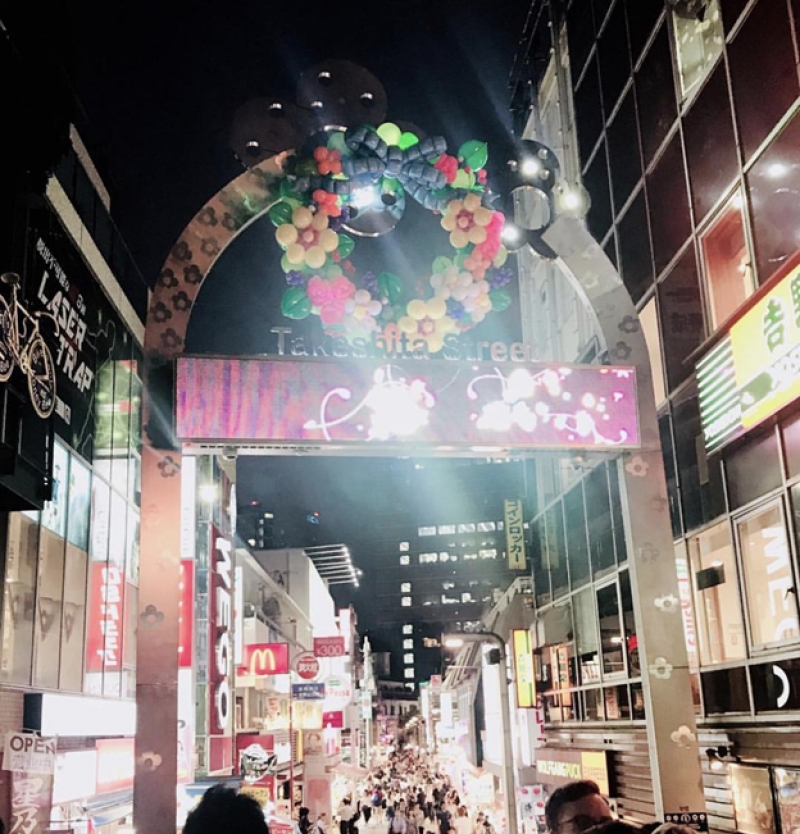 Maybe you're exhausted from Shibuya shopping the day before, but maybe you haven't shopped enough. Fret not, Harajuku is where you can get your shopping steam off again! Take a not-so-quiet walk down Takeshita-dori, where the streets are lined with all things kawaii. 
From the famous crepe desserts to Japanese idol merchandises, Takeshita-dori attracts tourists and locals alike. A little souvenir-shopping to remember the city by is also good to do it here. You might think it might be expensive as it is a tourist attraction spot, but on the contrary, it's the actually cheaper here! 
#HZTip: If you're not into flashy Harajuku-style fashion, head over to Laforet at the end of the street, a shopping mall consisting of countless local and international brands of the affordable price range. Styles vary from norm-core to dramatic, this mall suits everyone's taste.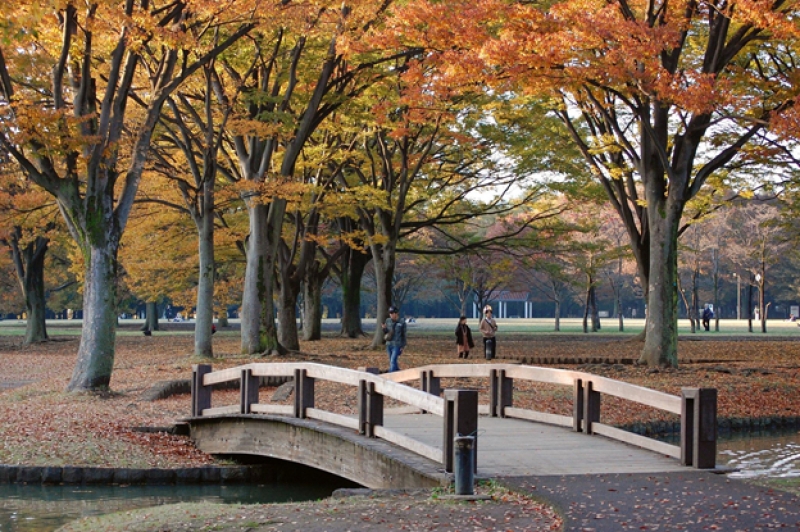 After a taxing (no pun intended) and fulfilling shopping spree, head over to Yoyogi Park just around the corner with a cool beverage and onigiri snagged from a local convenience store and set up for an impromptu picnic.
A much-needed rest stop lets you take in the quiet of the park but still a distance away from the noises of the city. On your way out, peep the Meiji Jingu shrine just next to the park.
Before calling it a day, get a taste authentic Halal ramen at Honolulu in Ebisu, just a few stops down on the JR Yamanote Line, and try out their spicy ramen and halal gyoza.
Address: ABC Americabashi Bldg. 1F, 1-23-1 Ebisuminami, Shibuya-ku, Tokyo 105-0022
Opening hours: 11.30am-2.30pm, 5pm-10pm
Day 3: Day trip to scenic Hakone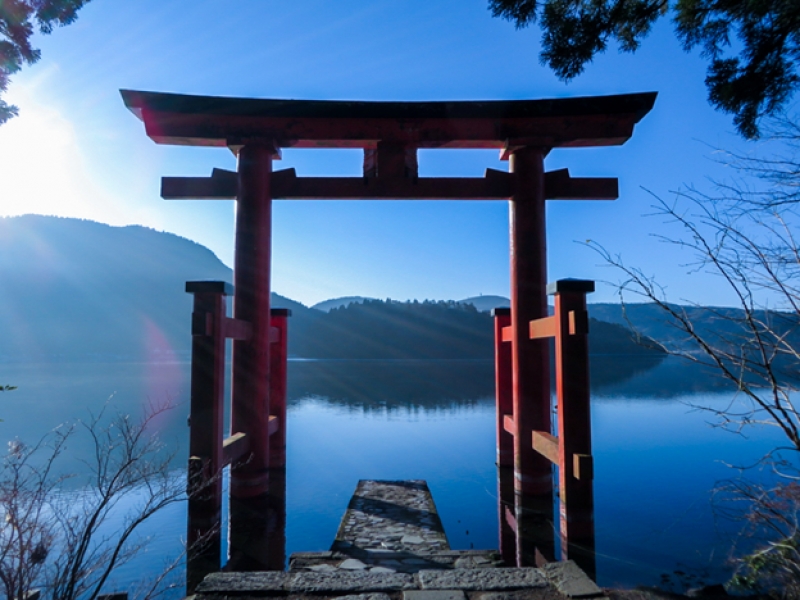 Pack your day-trip bag with chocolate barks and onigiris, we're going on a day trip!
Hakone is a popular weekend getaway to the locals, escaping the fast-paced Tokyo to Mount Fuji views and onsen resorts. This city feels like a fairytale, with pirate ships cruising between hilled lands, cable ropeways that hover over foggy volcanic valleys and old trains that climb mountains. It is a go-to day-trip destination!
Muslim travellers could use the Suica card to commute to Hakone. But if saving a couple of bucks sounds appealing to you, get yourself a Hakone Free Pass that covers all the key sights as well as the transport to, in, and from Hakone. 
#HZTip: Although it comes in a two-day and three-day pass, it has been trial and tested to be worth it even for a day pass. Either way, getting to Hakone would be the easiest and cheapest by taking the Odakyu Line from Shinjuku to Odawara station.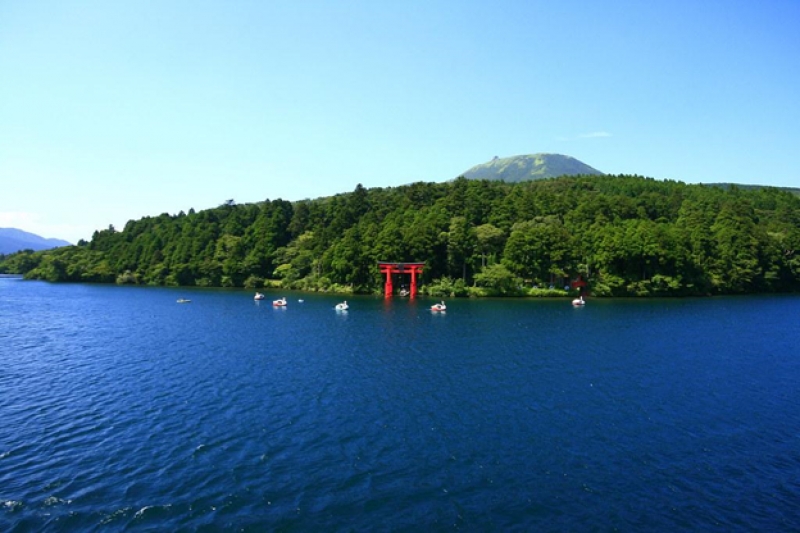 The Hakone shrine is a must on your checklist here, but the flight of stairs to the Torii gate should be at the top of that list! One of the most iconic symbols in all of Hakone, sitting at the edge of Lake Ashiko is this Instagram-worthy, scenic, moment-of-silence spot.
Any hikers out there would be keen for a hike down Ancient Cedar Avenue (about one and a half hours), one of the best-preserved parts where travellers in the Edo period used this very route to walk from Tokyo to Kyoto on foot.
A shorter route of just 500m attracts the rest of us, still just as beautiful of a walk lined with tall cedar trees. A quick stop by the Hakone Old Checkpoint Museum to check out the replica of the immigration point during the Edo period is a good bonus to your Hakone checklist!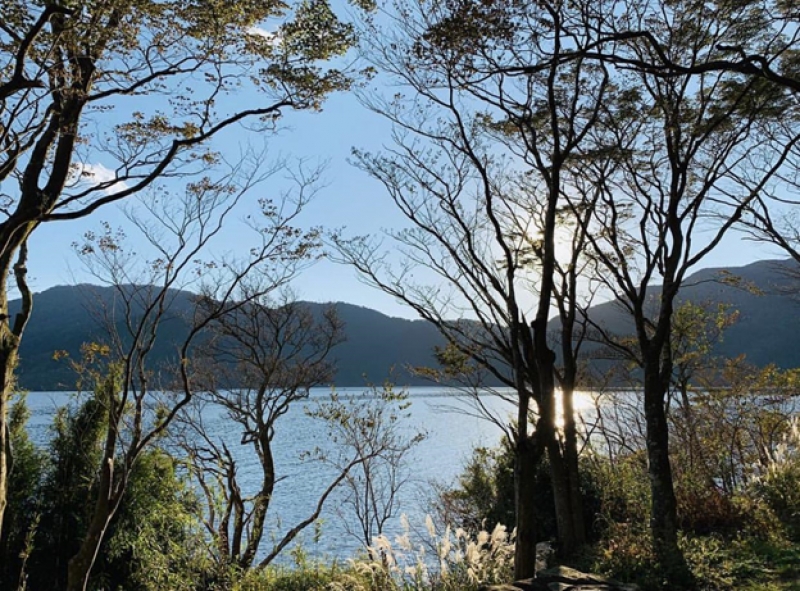 At the very heart of Hakone is Lake Ashinoko, also one of the five famous lakes in the Fuji-zu region. Take a sightseeing cruise on a pirate ship that leaves the Moto-Hakone Boat Piece and arrives at the Togendai-ko station. Or a round trip if that tickles your fancy. 
#HZTip: Do note the boat leaves once or twice each hour so its best to double check the schedule to better plan your trip.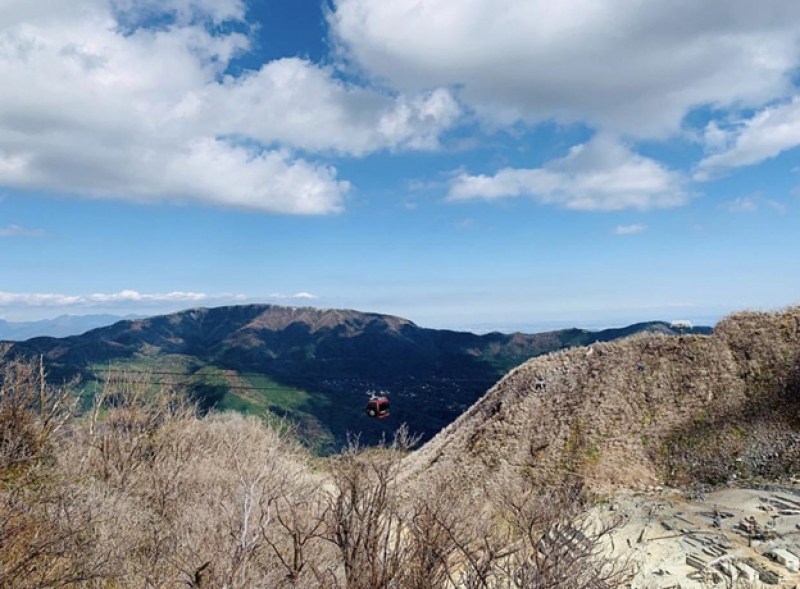 Take the Hakone ropeway up to the Owakudani Valley, where you'd feel like you've just stepped onto an alien planet. The stinking of the sulfur and pulsing of the volcanic crater, topped with the rocky landscape gives Mars Rover a run for its money.
A hiking path to the peak of Mount Kamiyama is also accessible from here, but it can be closed off when high volcanic activities are detected.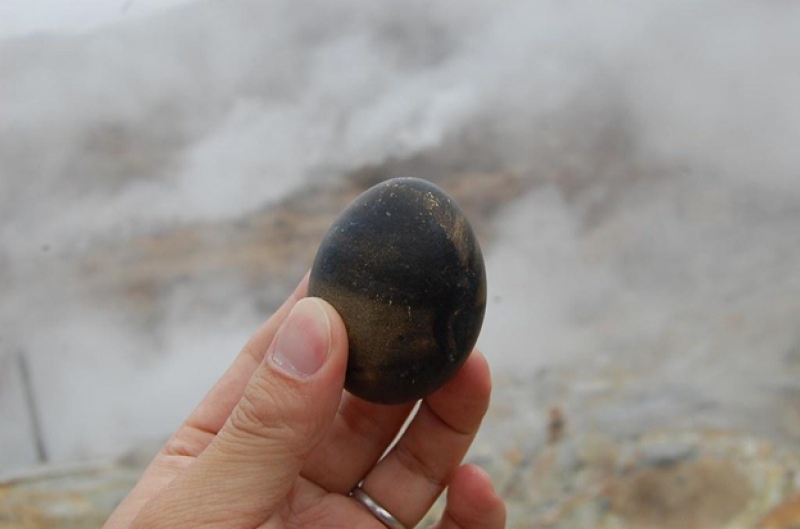 Kuro-tamago ("black egg" in Japanese) is sold in the souvenir stores as the eggs are dipped in the sulfuric hot springs pool to cook. It is still very safe to eat, and taste no different than a normal egg, but locals believe that by eating the kuro-tamago, you'll add seven more years to your life! 
End your trip with a visit to the Odawara castle, and maybe even the Odawara Castle Historical Museum,  just before heading back to Tokyo. Why not, right? It is conveniently located next to Odawara station.
Day 4: Asakusa & Akihabara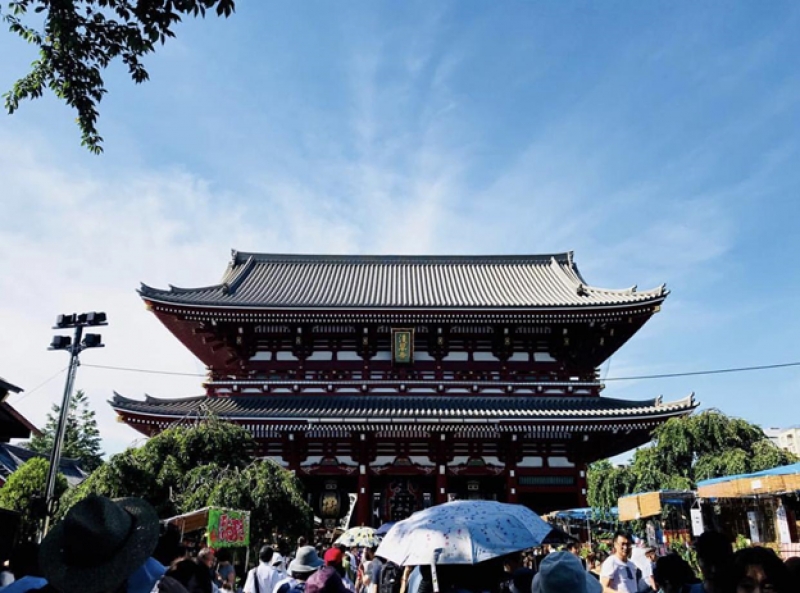 Start your day by walking through the Thunder Gate and stroll down Nakamise-dori, where numerous long streets dotted with souvenir stalls all lead up to the famous Sensoji Temple.
The oldest temple in the country, it is a must to visit! Experience the fortune-telling slips of paper during your visit with an omikuji, a tradition the locals often take part in during visits to their respective temples.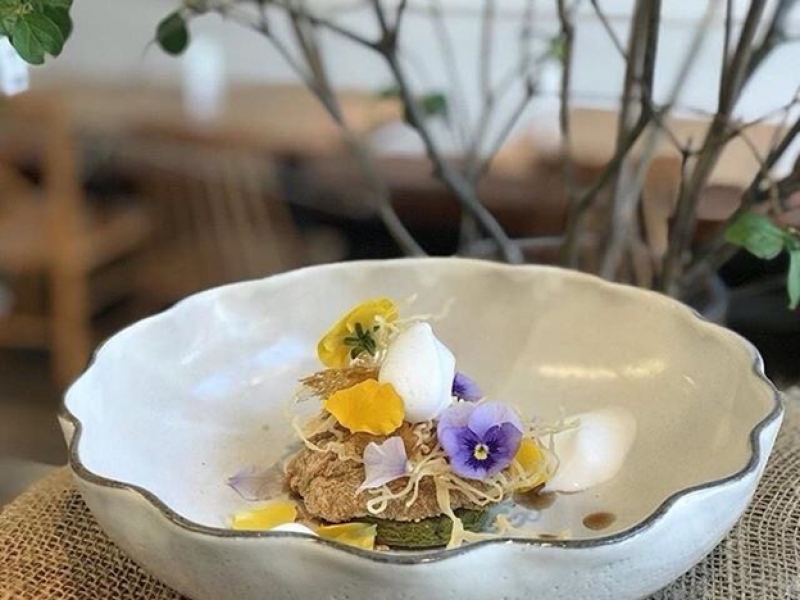 Tucked away in one of the outer streets of Nakamise-dori is a halal-certified, and vegan-friendly eatery called Sekai Cafe. An English-friendly cafe that serves a variety of dishes from burgers to soup noodles, there is even a space to perform your prayers!
Address: Asakusa1-18-8, Taito-ku, Tokyo, Japan
Opening hours: 9.30am – 7.30pm, closed on Wednesdays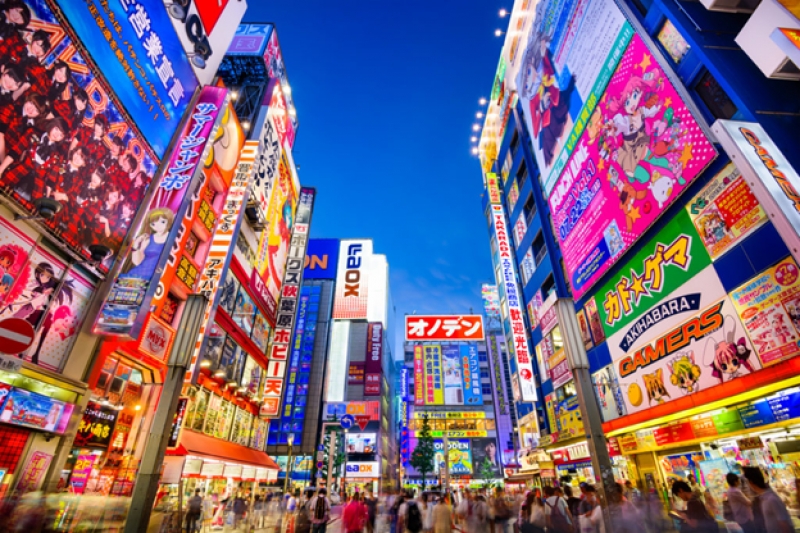 Any Anime lovers out there? Akiharaba is Anime Heaven! Neon-lit up buildings and signs sprawled on high-rises and roadsides, you'll be fascinated by Electric Avenue.
An area dedicated to all things animation and electronics, you'll find that this neighbourhood has the answers (and merchandise) to all your geeky heart desires. All the video games from any era, any electric gadgets you can think of — this is their hometown!
Also read: Explore Japan on a Budget: Halal Food, Transport & Accommodation
Day 5: Say hello to Mickey at Disney!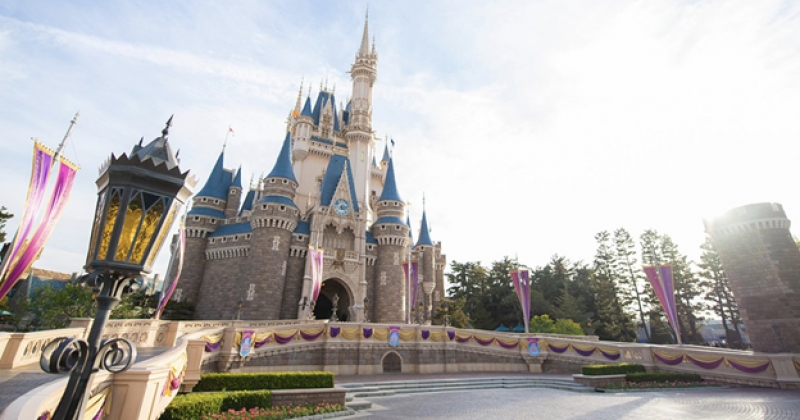 Whether you're with lovable children who would prefer the old-fashion Disneyland or you're with a group of friends seeking out more thrilling rides at DisneySea, a trip to Disney in Chiba prefecture is bound to be one of your priorities. I mean, who goes to Tokyo and not say hi to Mickey Mouse?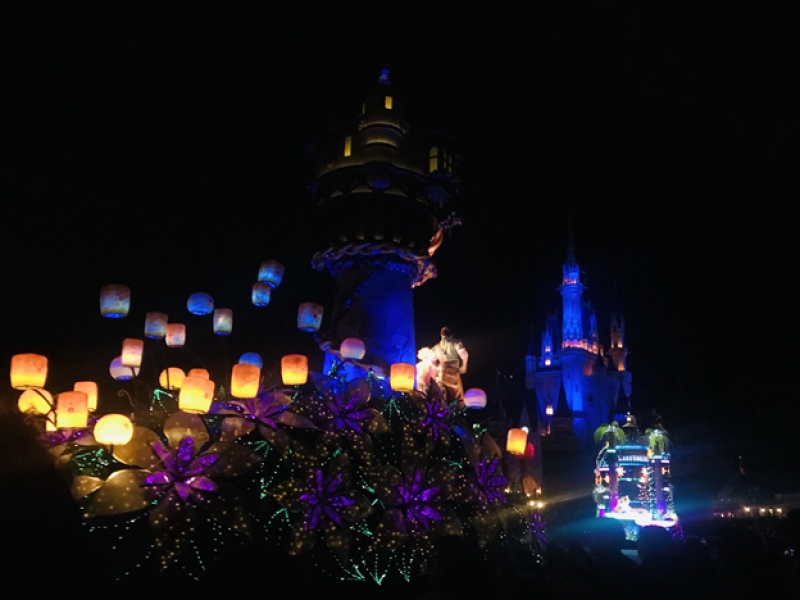 Do a quick recce of the rides you absolutely want to ride on your train journey there, so as soon as you've passed through that gate you'll be able to get straight to queuing for it! Stick around till the evening where the Lights Parade in Disneyland is a must-watch.
Snag a spot fifteen to twenty minutes prior to get a good view. If you're at Disneysea, the Water Parade and Fireworks are just as spectacular, both with Mickey Mouse and Minnie Mouse bidding farewells and safe travels back home!
#HZTip: Do note that there aren't any halal-certified eateries in the amusement parks, but Muslim travellers are allowed to bring your own snacks in! To fill up that tummy (and save a few pennies), pack your lunch and/or dinner and enjoy all that Tokyo Disney has to offer.
Day 6: A day trip to chill in Kamakura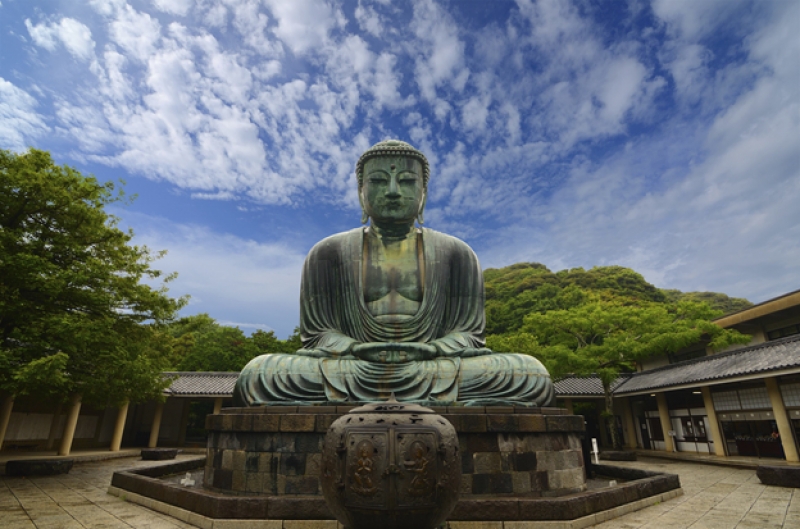 Unlike the full, packed day trip to Hakone, this one to Kamakura will be as chill as what this city has to offer. Just an hour south of Tokyo on the Shonan-Shinjuku Line from Shinjuku station, it is known for the Great Buddha, the second largest Buddha statue in Tokyo (first being the one in Nara). That'll be our very first stop! What's a visit to Kamakura without visiting this landmark?
#HZTip: The Suica card can be used to commute to Kamakura as well, which is what I'd recommend.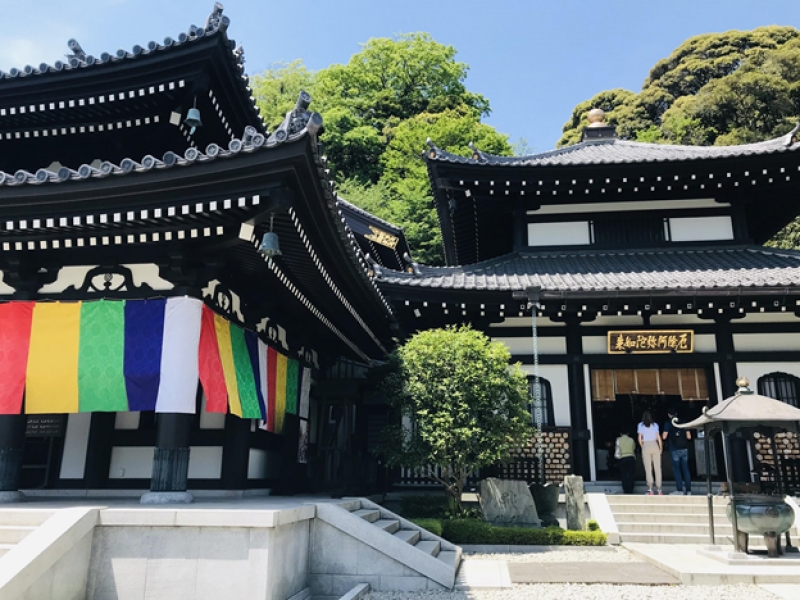 On the same street as the Great Buddha is the Hasedera Temple. A popular temple to visit, along with a unique cave is the Benten-Kutsu cave at the temple location itself. It beats all the other temples (though if you'd want to visit the rest you're more than welcome to. Hasedera Temple was top-notch for me).
A historical museum homing ancient artefacts can be found here as well. I highly recommend dropping by for a visit, for those historical information seekers.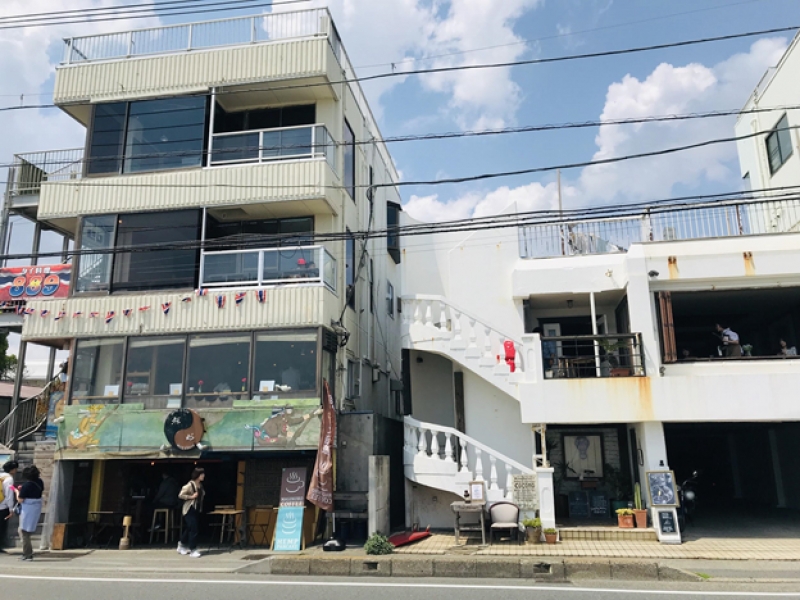 Vegan and halal eateries are scattered along that busy street, so a snack before and after your sightseeing expenditures is not a problem. If you're there during summer, or even spring and autumn, walk down to the end of the street and take a stroll down the Kamakura Yuigahama Beach. 
Surfers and windsurfers are often spotted here, with surfboard shacks lining the beach. There are tons of local cafes and restaurants overlooking the sea, making it a perfect spot for a coffee or tea as the sun sets. 
Day 7: Exploring North East Tokyo
Make a trip up to Tokyo Skytree on your final day in Tokyo to take in the vast immense scale of this city. There are ample of shops at the bottom and top of the skyscraper, so for those who are in dire need of a last minute shopping, I got you covered!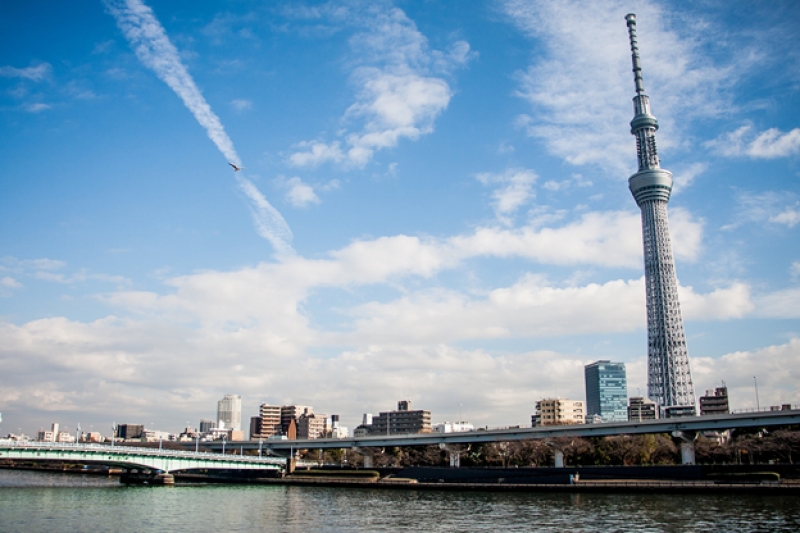 If the shops at Tokyo Skytree is not up to your liking, the streets of Ueno is bound to fit your taste. The streets of Ameyoko Market, running along the JR Yamanote Line elevated tracks, is filled with over 400 shops. Translated as Candy Alley, it was traditionally an area where candy was sold, but even today you'll be able to find shops with a huge selection of sugary bits. 
On top of clothing stores that are known for their relatively cheap prices, cooking supplies and traditional Japanese green tea can be found here. It gets especially busy at the end of the year, where the Japanese locals fill up the streets to shop for ingredients for their New Year cuisines.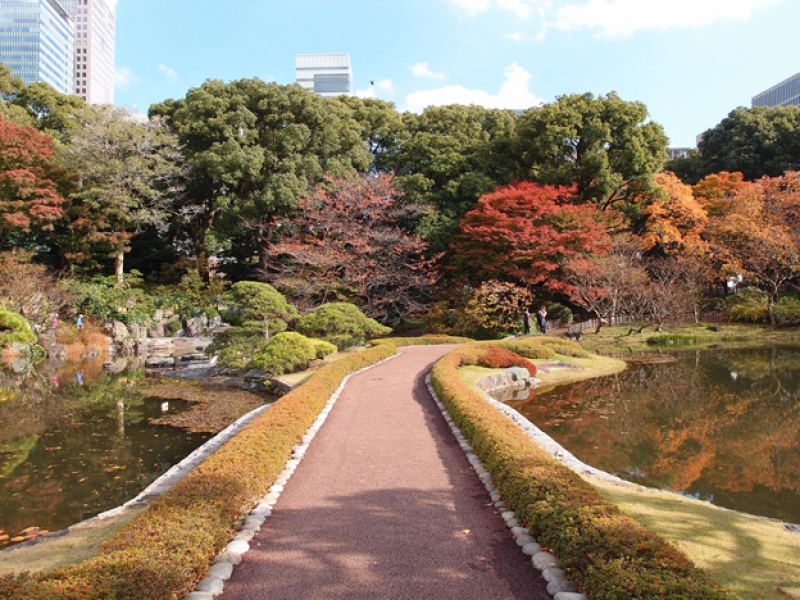 #HZTip: On a lucky, good weather day though, Mount Fuji can be spotted from here in the distance. If time is by your side, take a stroll at the Tokyo imperial palace gardens and travel back in time to when it was the grounds for Edo Castle.
Be it a shopping haven or a beacon of neon lights, Tokyo is being called home by loads of unique individual expats and locals. It has a bit of everything for everyone, catering to the passing-by travellers and the long-term residents.
A week is enough to get a gist of what this amazing city has to offer, but it'll definitely leave you craving for more.
Also read: Life in Muslim-Friendly Tokyo, As Told By A Muslim Traveller