A Muslim's typical holiday is almost always a week or two long. It usually involves cramping multiple tourist activities and travellers' checklist into a seven-day itinerary. We swear to go back on a second trip when the holiday's over. A mental list starts expanding in our heads on the scenic places we missed and the local activities we passed on.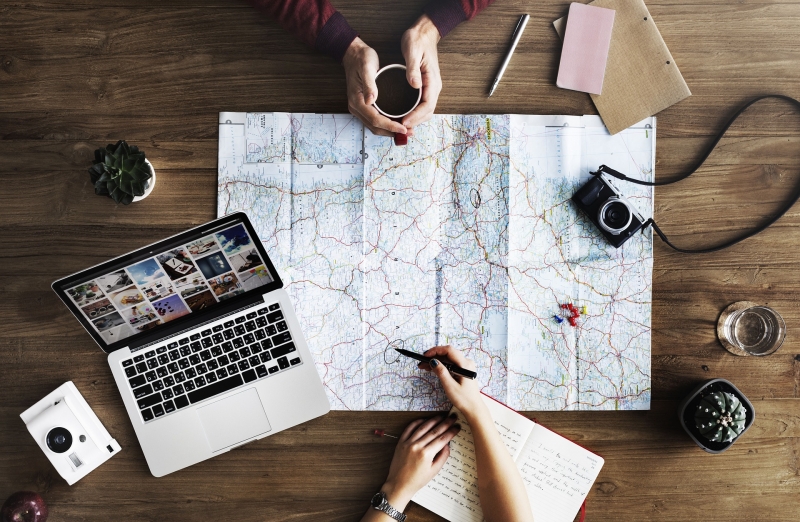 If an opportunity arises to spend a whole year in a foreign country, would you jump straight up and grab it? A working holiday visa lets you do just that! While you get to frolic around a foreign country like a local for an extended period of time, this special type of visa enables you to work in the country legally as well! You'll be able to earn money while experiencing the best the country has to offer.
These Muslim-friendly countries are oozing of picturesque landscapes and hidden adventures waiting to be discovered!
1. Australia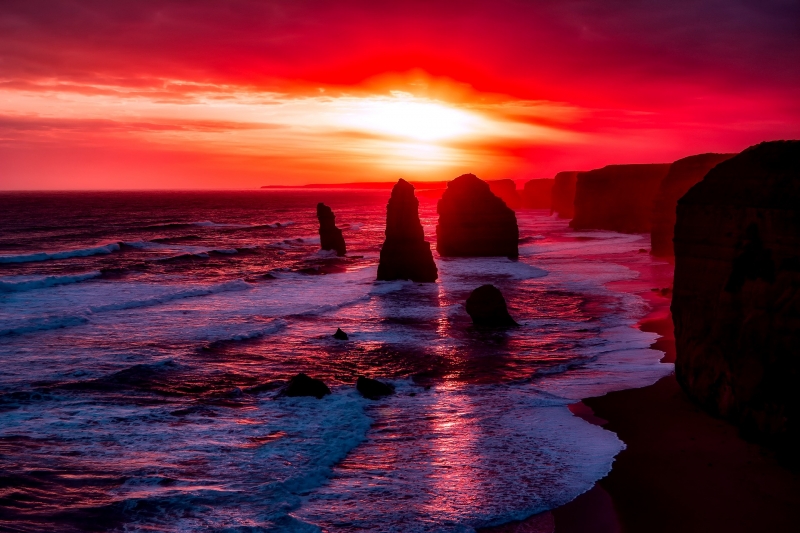 Embark on an adventure filled with koala cuddles and coffee mornings in the land Down Under. From the sparkling coastlines of Western Australia to the wilderness of Tasmania and verdant wine regions of South Australia, be amazed by all this vast continent has to offer. Muslim-friendly Australia has a wonderful mix of migrants and cultures from all over the world. As it is such a melting pot of tradition, this diversity of influences creates a unique cultural environment in Australia. 
As there is such a vast number of cultures set up in Australia, it comes as no surprise that the Muslim community there is big and growing. With the expanding Muslim community and the warm welcome by the locals, Muslim eateries are scattered across the country so halal food is not an issue in any city in Australia.
Types of jobs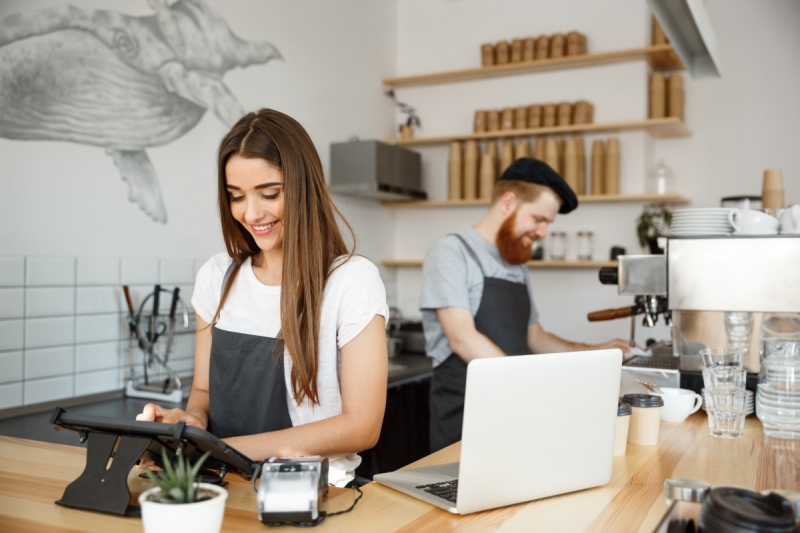 No matter which city in Australia you decide to settle down in for your one-year long working holiday, there is an abundance of jobs for your choosing. Though it is expensive to live in Australia, the wages are impressive. 
If spontaneity is your speciality, you can walk into a local business like a cafe or restaurant with your resume and a warm wide smile. Otherwise, a search on the world wide web in advance on job sites like Indeed or Gumtree can do wonders. Jobs can vary from cafes, restaurants, hotels and tourism companies to farms, offices and admin. Depending on your skillset, there is bound to be a job opening for you!
Where to stay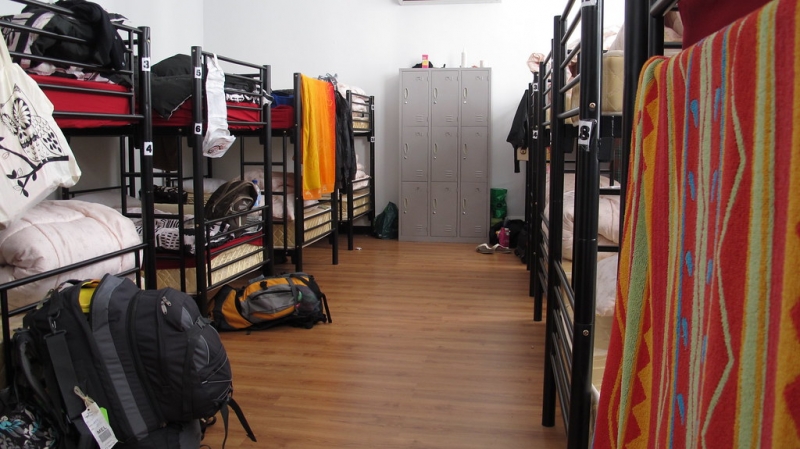 Private accommodations may be expensive for Muslim budget travellers. It's best to opt for hostels or shared apartments. Plus, you might even get to meet like-minded travellers and share your travel stories and tips. Some listings can be found on Gumtree, or other sites like Flatmates, Roomshare and Sharehouse.
2. New Zealand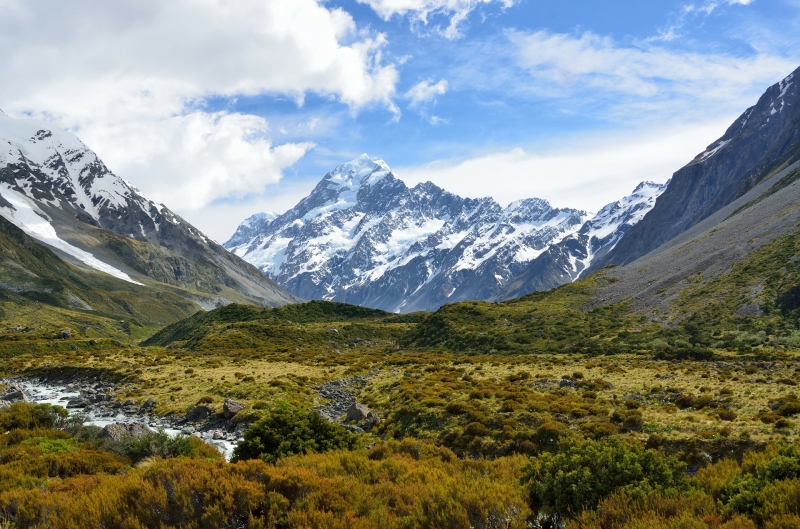 If nature speaks to you more, put a pin on New Zealand for your Muslim-friendly working holiday destination. From great metropolitan cities, rolling hills, Ancient Kauri trails, surf breaks, glaciers and treks — there's something for every Muslim traveller. 
It's an ideal choice for those who seek adventure and thrill. Bungee jumping did originate from here, so there's nothing short of excitement. Although New Zealand has a rich history of Maori culture, English is used everywhere so language wouldn't be a problem.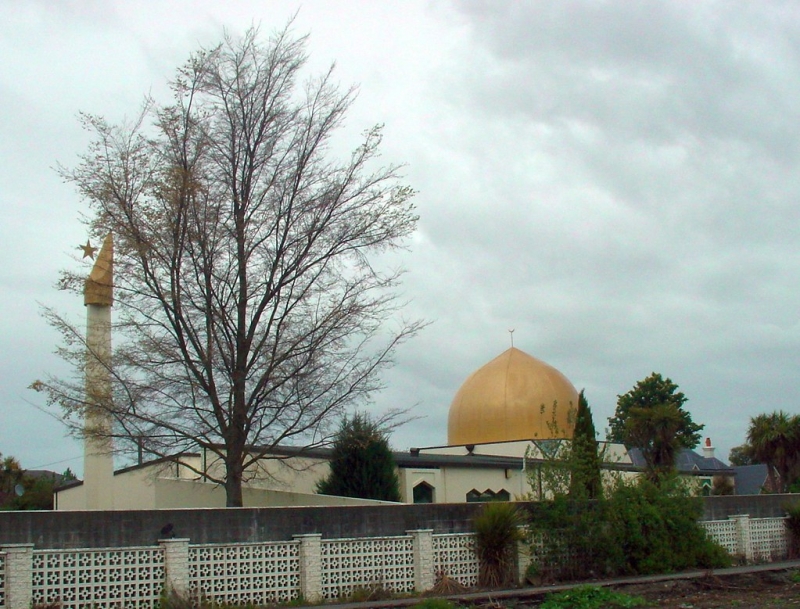 Although the Muslim population is not as large as in Australia, it is increasing rapidly in recent years, especially since it is such a hotspot destination for Muslim travellers. Locals are both welcoming and well-mannered. With such a diverse population of different ethnicity and culture, adapting isn't a challenge. Halal butchers and eateries are abundant across both islands, as well as vegetation eateries.
Types of jobs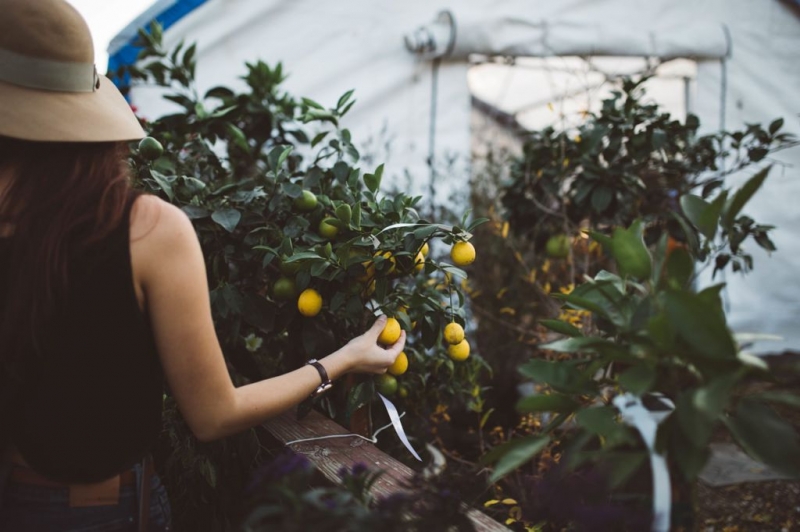 Unlike Australia, the variety of jobs available is rather narrow. It's also inadvisable to apply for jobs in advance as employers would request for official documents that are only available after arrival. Job sites like Trademe, BBH, Backpackerboard and Seek may be useful for your job hunting quest. The daily papers might be of use for up-to-date openings near you. 
Office jobs are hard to come by, however, it is common to work in exchange for accommodation and other benefits. Cleaning jobs or countryside jobs, like horticulture and farm work, are easier to come along. Sites like HelpX and WWOOF are good starting points to find similar opportunities. Some Muslim travellers have multiple jobs at one time. They would have cleaning jobs in the morning while other jobs in the evening to spice up their day-to-day.
Where to stay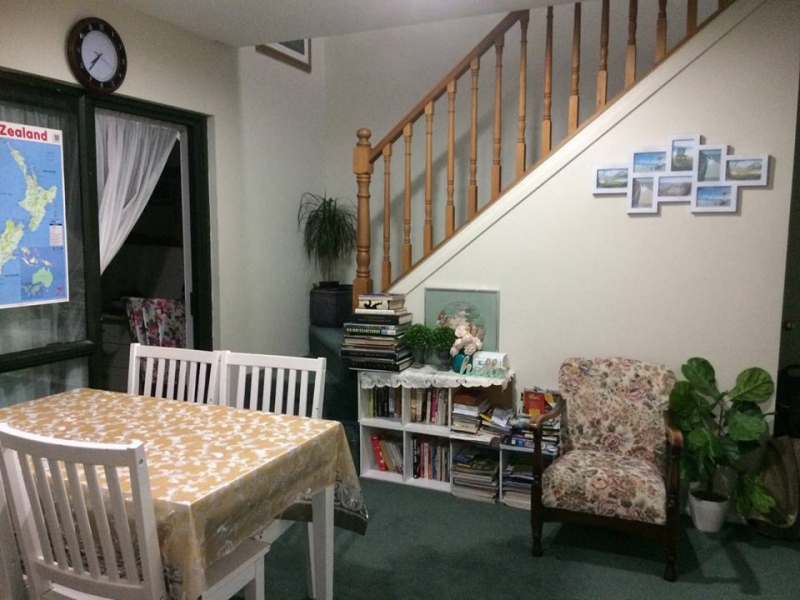 No matter which city you choose to stay, accommodation is important. Just like Australia, it is best to opt for hostels or share houses to save on cost. Alternatively, stay in a Muslim homestay like Mesra Homestay in Auckland or Rasa Sayang Villa in Rotorua.
3. Japan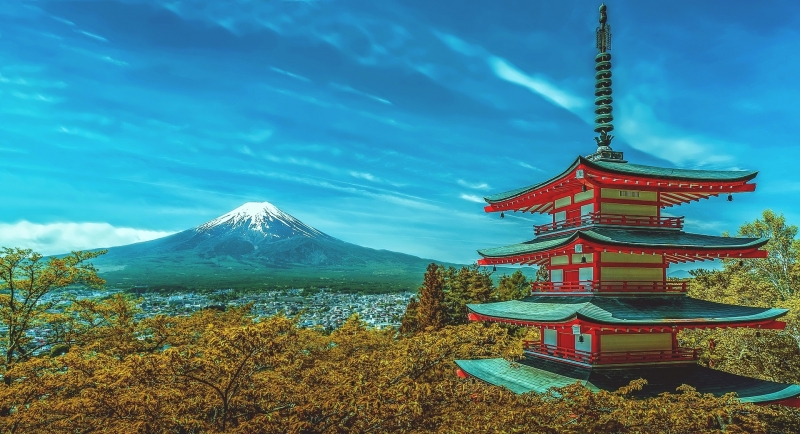 Japan has become and is continuously growing into a very Muslim-friendly destination for Muslim travellers. What better destination for a working holiday for the cherry blossom-loving, ramen-obsessed fellow Muslims?
Who wouldn't grab the opportunity to discover and work in the ever-popular Muslim-friendly Japan? Prepare yourself for year-long accessibility to authentic ramen and sushi. From the traditional landscapes of Kyoto to bright city lights of Tokyo, each Muslim-friendly Japanese city has its own appeal. 
Types of jobs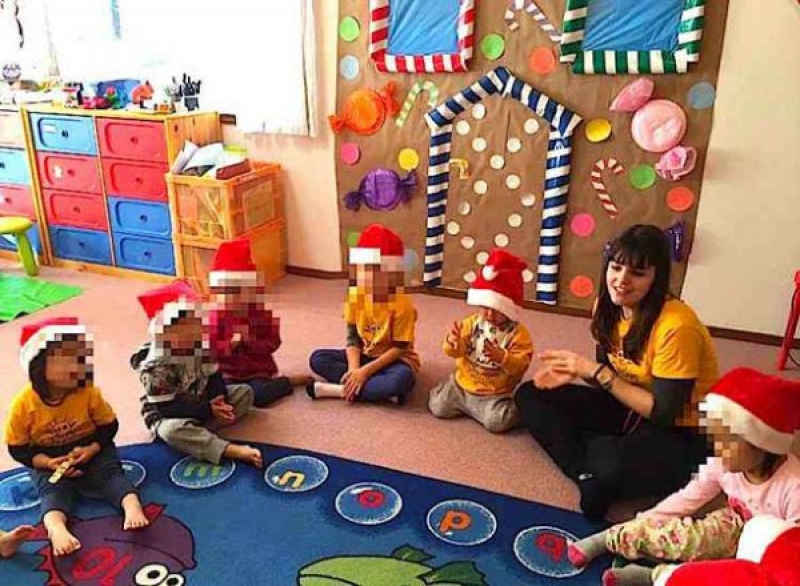 In any prefecture you choose, there's always a job opportunity for you. While a lot of teaching jobs may not approve of working holiday visas, there are still ample other jobs that do accept them! Looking up online on sites like Indeed and Craigslist might be helpful, but do take note on visa acceptability as Japan employers are rather strict on that.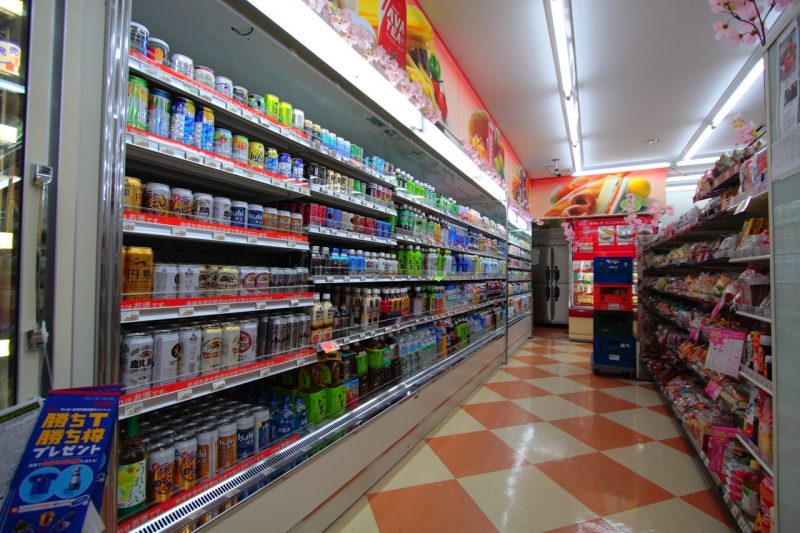 The easiest of them all would be working at a convenience store like Family Mart or Lawson. Fret not, the wages there are pretty good, so covering those rent and bills wouldn't be a problem. Tourism, retail, cafe jobs and restaurants are other possibilities. However, do take note that Japan's native language is Japanese, and most employers would require a minimum of conversational level of the language for front-end jobs.
Where to stay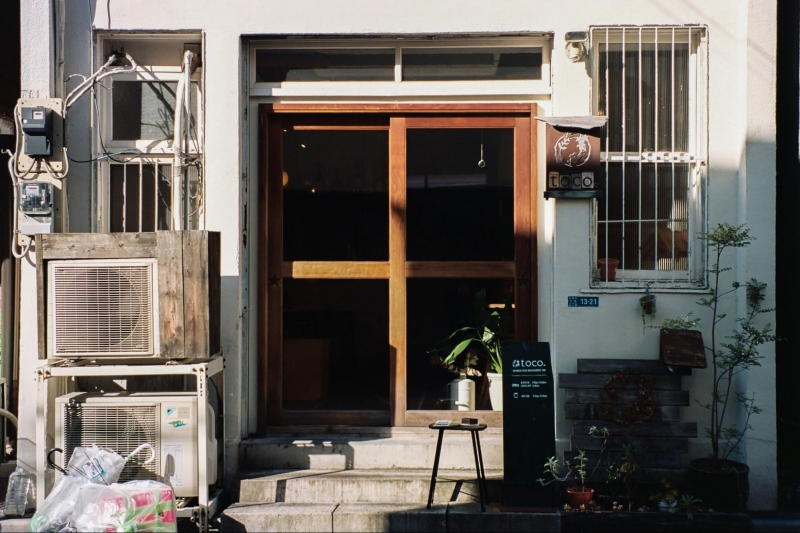 Depending on which prefecture you choose to reside in, accommodation does not come easy for a foreigner. It's best to start off with hostels and possibly Airbnb, but most expats and travellers opt for share houses especially in major Muslim-friendly cities like Tokyo and Osaka. Renting an apartment in smaller cities like Kyoto is a viable option. However, do take note of key money and advance payment. 
4. United Kingdom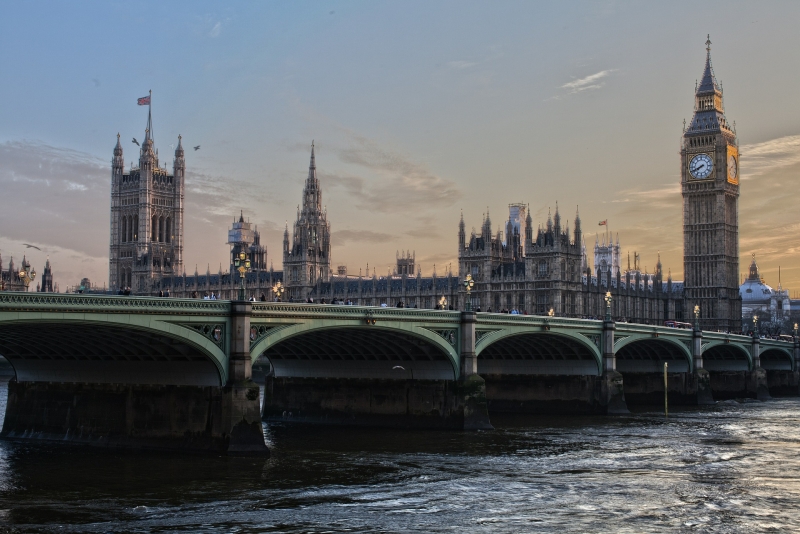 Dreaming of an English breakfast morning and a cuppa to go along? Why not embark on a year-long adventure to the Muslim-friendly United Kingdom? The UK is a great starting point to explore the country as well as the rest of Europe. With inexpensive domestic flights, Muslim travellers could easily hop across the pond on city breaks or beach holidays during your spare time. Or drive up to other cities for a weekend getaway.
The UK is not short of Muslim locals and travellers alike. With British Muslims and Muslim migrants, settling down in the UK, you will feel at ease in such a Muslim-friendly country.
Types of jobs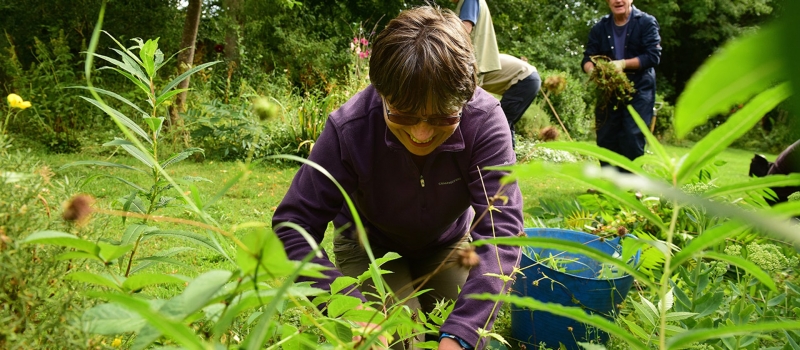 The type of work Muslim travellers will find depends largely on where you go. Cities will be constantly on the lookout for guides, cafe staff and waiters, whilst smaller towns and villages along the coast will have plenty of openings in the tourist sector. Check out sites like Indeed and Craigslist for possible openings in advance to secure a job early in your trip!
Where to stay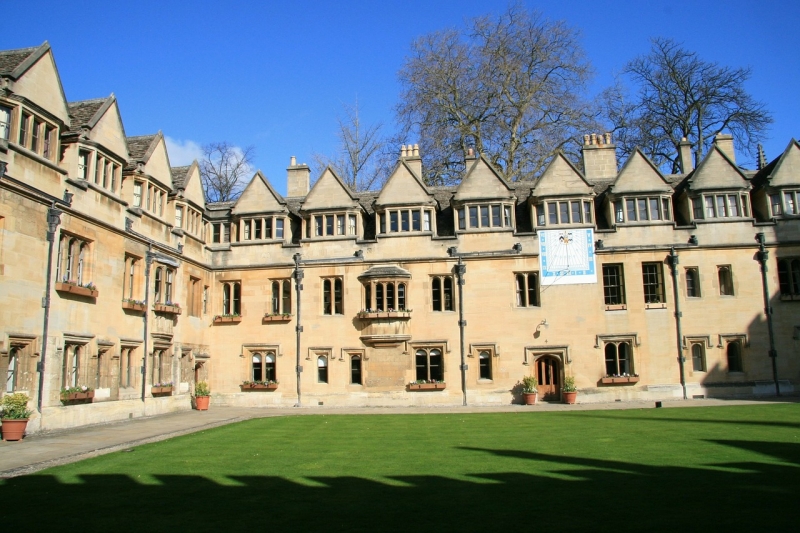 Early on your trip, it would be easier to settle into a hostel accommodation or an Airbnb. Sites like Gumtree can be helpful in your rented accommodation hunt. Otherwise, local agents or a local university have good offers for accommodation. If you're not opposed to the idea of living in someone else's home, sites like Spareroom can be a good option. It could be a great opportunity to learn about their culture and home etiquette, and even make new friends!
5. Germany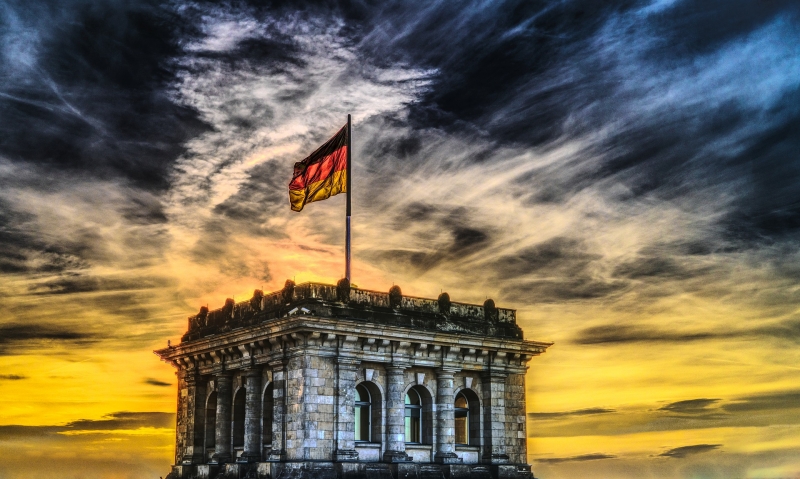 Settle down in diverse and exciting Germany, the country that is synonymous with "seriousness," incredible hiking and majestic castles. This Muslim-friendly country is loaded with a vibrant international, art and music scene, especially in Berlin. Beautiful forests in the west, great cathedrals and picturesque cities in the south, and overlooked historic cities and beaches in the north; you can't go wrong with any city in Germany.
Well-educated and completely diverse, Germany is extremely Muslim-friendly, filled with locals that are extremely welcoming to travellers and those looking to settle down. Especially in the capital cities like Berlin and Hamburg, you're bound to see another fellow Muslim strolling down the opposite street with a friendly smile and nod your way.
Types of jobs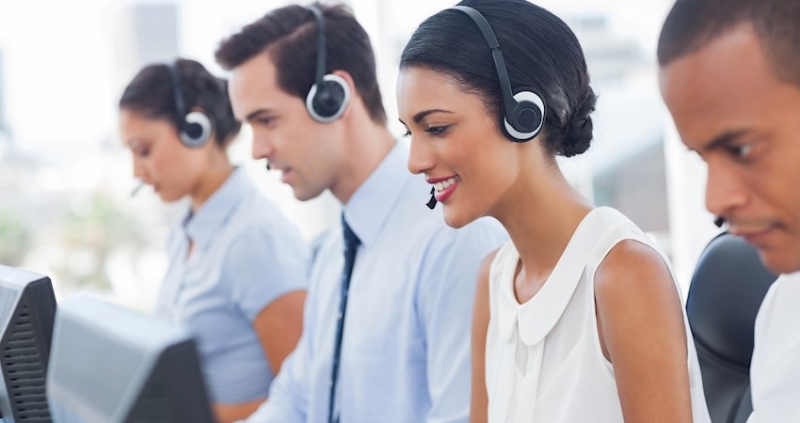 Although almost everyone speaks English, German is still widely used. A tip is to take language courses! It looks great on your CV as it reflects your efforts and enthusiasm in learning their language. 
Berlin would be the easiest city to land an English-speaking job. Companies like Zalando and N26 have a large number of international employees. Most common English-speaking jobs are in customer service, hospitality, teaching and childcare, tourism and tech.
Where to stay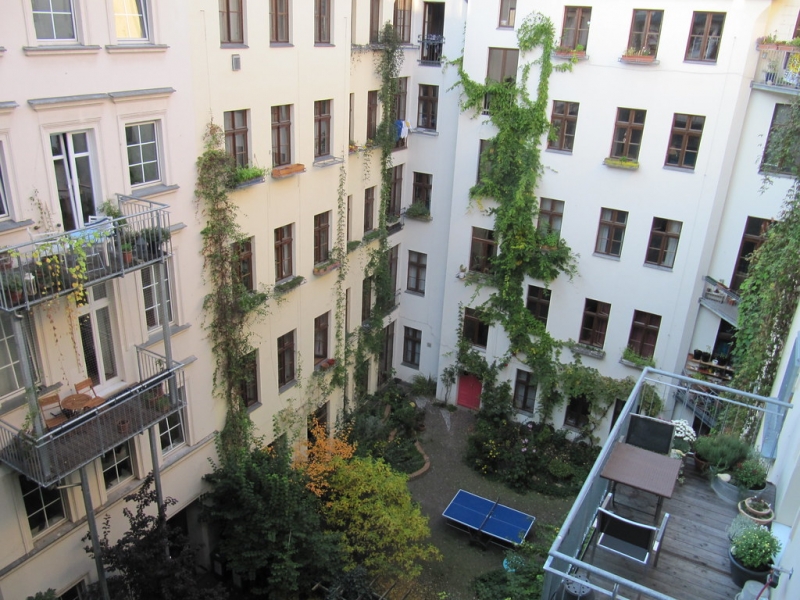 While hostels and Airbnb are always an option for accommodation, moving into a shared apartment in Berlin is a good way to meet other travellers or Germans living and working in the city. Sites like Craiglist and Gumtree are good options for your search,
While working abroad may be an enticing idea, it is a rather frightening thought to just pack up and leave for a long time. With this working holiday visa scheme, you get to enjoy a full year's worth of holiday while having a taste of what it's like to live and work abroad!