Who doesn't love dining at a cafe? The scent of coffee. The aesthetically-pleasing decor. The inviting smell of delectable meals wafting in the air. Not to mention the chill yet chic ambience that distinctly belongs to cafes.
Kuala Lumpur is no stranger to some of the best halal food in the region and the cafe scene is no doubt impressive. If you're wondering what's new since your last trip to Malaysia's cosmopolitan capital, read on as we unveil 11 halal cafes in KL for you and your loved ones to enjoy.
1. Merchant's Lane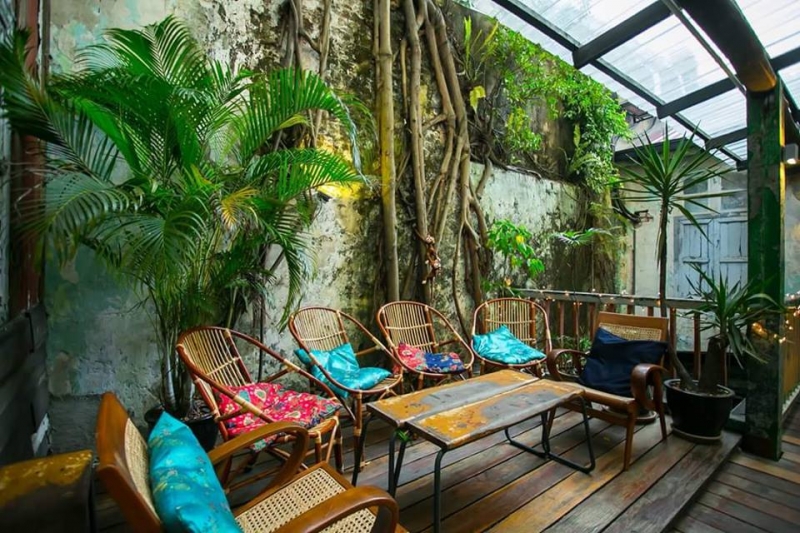 A hidden gem in the heart of KL, Merchant's Lane has been gaining much popularity among cafe enthusiasts due to its secretive location and rustic vintage vibe. Serving Asian fusion cuisine, you'll have fun ordering their creatively-named dishes – The Mistress chicken burger, Cow Food pesto pasta, and Better Than Sex kaya toast dessert.
Address: 150, Jalan Petaling, 50000 Kuala Lumpur
Opening Hours:
Mon – Tue and Thurs -Fri,11:30am -10pm
Sat and Sun, 9:30am – 10pm
Closed on Wed
Contact: +603 2022 1736 | Facebook
2. Mingle Cafe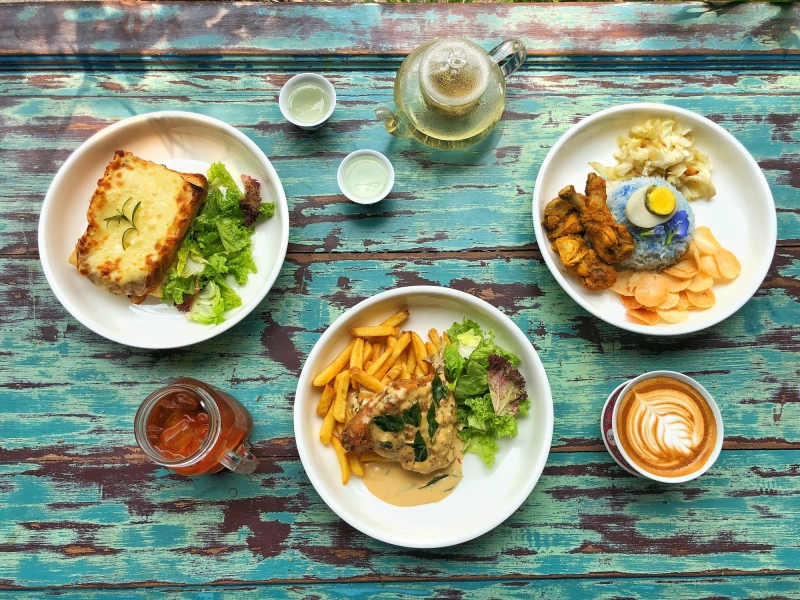 Located along Petaling Street, this cafe exudes old world charm. From its second-hand furniture to the past paraphernalia decorating the space, it's hard not to feel a sense of nostalgia when you dine here.
Offering a diverse selection of food from Western to local, there is plenty to try. My personal recommendation? Go for their buttermilk chicken chop! You won't regret it.
Address: 53, Jalan Sultan, City Centre, 50000 Kuala Lumpur
Opening Hours:
Mon – Fri, 10:30am – 10pm
Sat and Sun, 10am – 10pm
Contact: +603 2020 2220 | Facebook
3. Pokok KL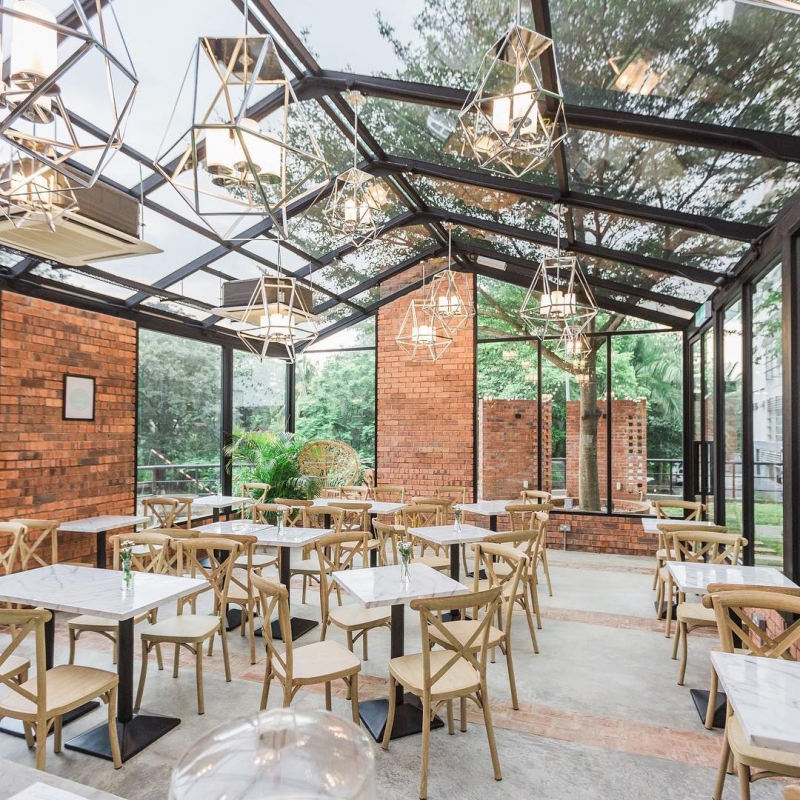 A hotspot with the nearby university students, this eatery has been trending since its opening back in October 2018. Spacious and full of natural lighting, it's perfect for that Instagramable snapshots. And did we mention the food is equally picture-perfect as well?
Address: MAHSA Avenue, Block B, Jalan Elmu, off, Jalan Universiti, 59100 Kuala Lumpur
Opening Hours: Daily 9am – 9pm
Contact: +603 8408 1811 | Facebook
4. Kettlebell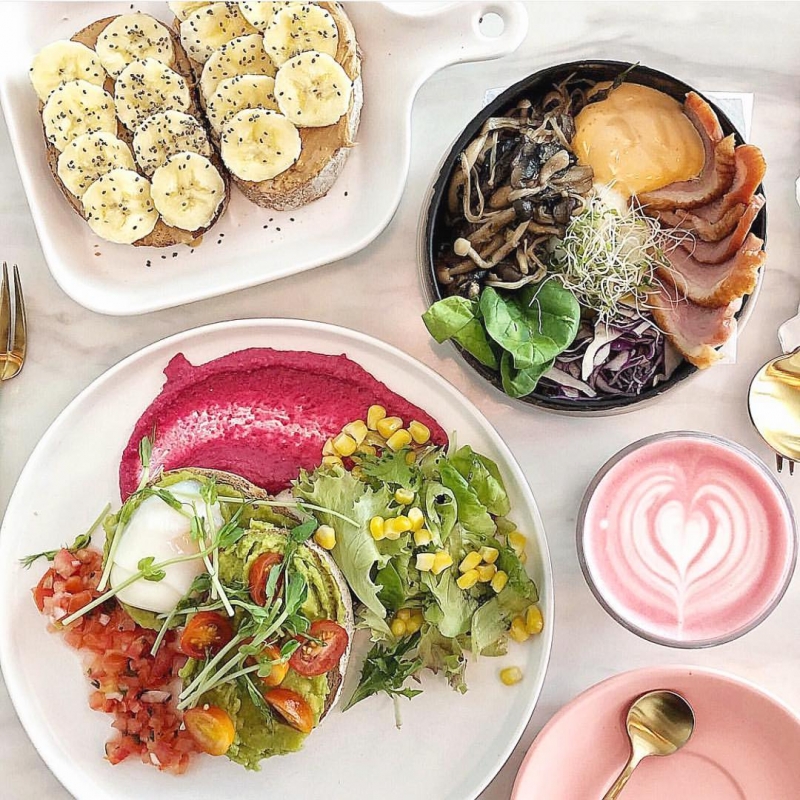 Sharing the same enthusiasm for healthy living with its next-door neighbour, Firestation Fit 2, Kettlebell serves an array of innovative fusion dishes that are both delicious and nutritious.
Go for their Strike Duck Rice Bowl of brown rice, smoked duck breast, 63-degree egg and an assortment of mushroom. Their avocado toast served with egg and salad is also a favourite. Pair them with any of their smoothies for a complete healthy meal.
Address: C-G-1 Plaza Mont Kiara, Ground Floor, 2 Jalan Kiara, Mont Kiara, Kuala Lumpur
Opening Hours: Daily 8am – 6pm
Contact: Facebook
5. PCLO Cafe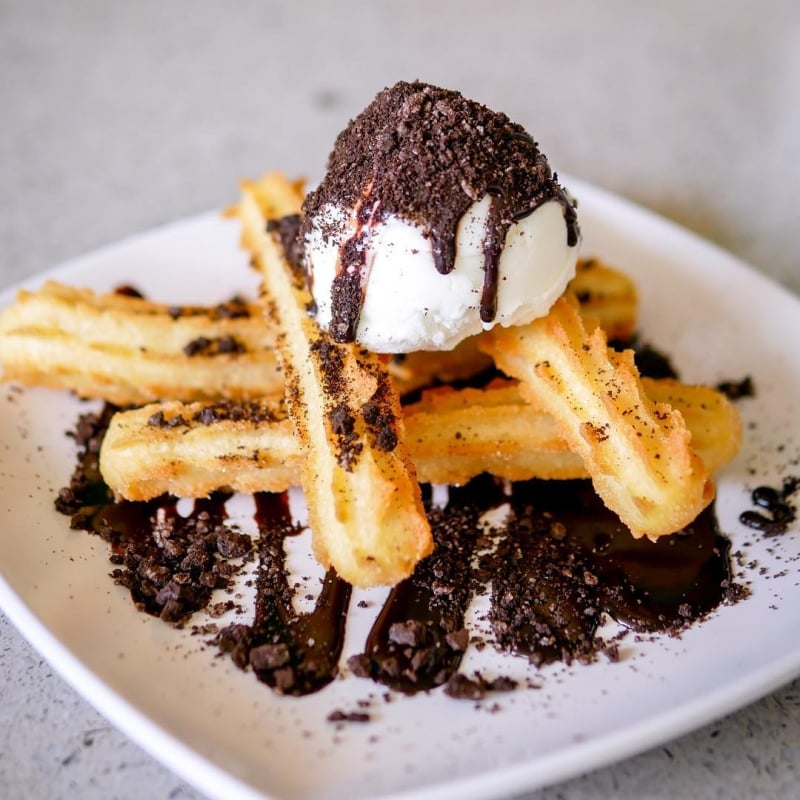 One of KL's best-kept secrets, PCLO has been in the cafe scene since 2014. Started out in Bangi, they've been moving around and finally settled in Balai Seni Negara, Kuala Lumpur.
If you're wondering what's the specialty here, the homemade churros – crunchy on the outside, soft on the inside, sprinkled with cinnamon sugar and served with melted chocolate dipping sauce – bags the prize.
Address: 2, Jalan Temerloh Off Jalan Tun Razak, 53200 Kuala Lumpur
Opening Hours:
Mon – Fri, 9am – 6pm
Sat – Sun, 10am – 6pm
Contact: +601 2919 1154 | Facebook
Also read: Musollahs in Kuala Lumpur Near Tourist Attractions
6. RGB Cafe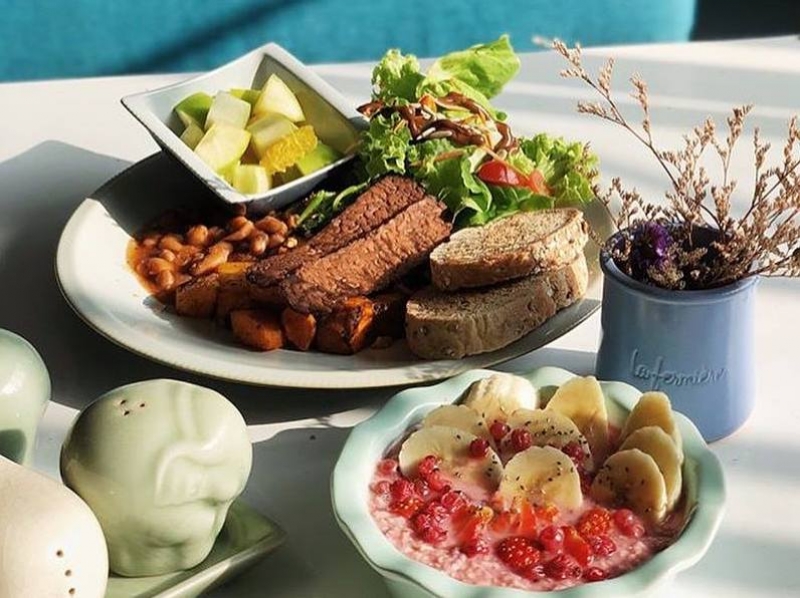 Inconspicuous without signage and located in a residential area, RGB Coffee is quite the hidden gem. With an acronym that stands for Rather Good Beans, you know you're in for some good artisan coffee. Cosy and welcoming, they pride themselves in their gluten-free and organic menu, perfect for health-conscious individuals.
Address: 35, Jalan Damai, Kampung Datuk Keramat, 55000 Kuala Lumpur
Opening Hours:
Mon – Thurs, 8:30am – 5:30pm
Fri and Sat, 8:30am – 11:30pm
Sun, 9am – 8pm.
Contact: +603 2181 1329 | Website | Facebook
7. F.R. Copper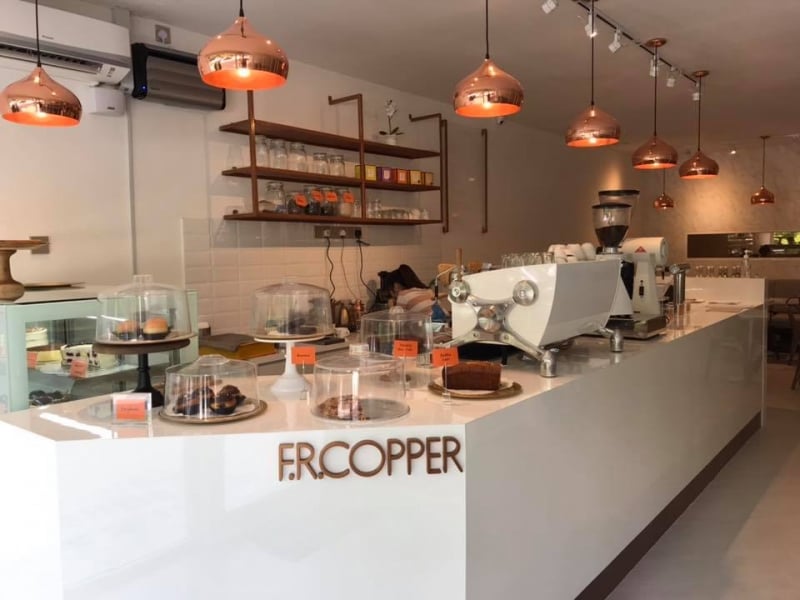 There's a new cafe in town! Recently opened in November 2018, F.R. Copper has since received much love for its minimalist white and copper finish and scrumptious grubs.

They offer familiar brunches menu such as egg benedict, fish and chips, and sandwiches as well as sweet treats. Don't leave without taking a bite of their heavenly burnt cheesecake! It's sure to leave you wanting more.
Address: 117, Jalan Aminuddin Baki, Taman Tun Dr Ismail, 60000 Kuala Lumpur
Opening Hours:
Mon, 8:30am – 8pm
Tue – Fri, 8am – 8pm
Sat and Sun, 8:30am – 8:30pm
Contact: +601 2958 0788 | Facebook
8. Bean Brothers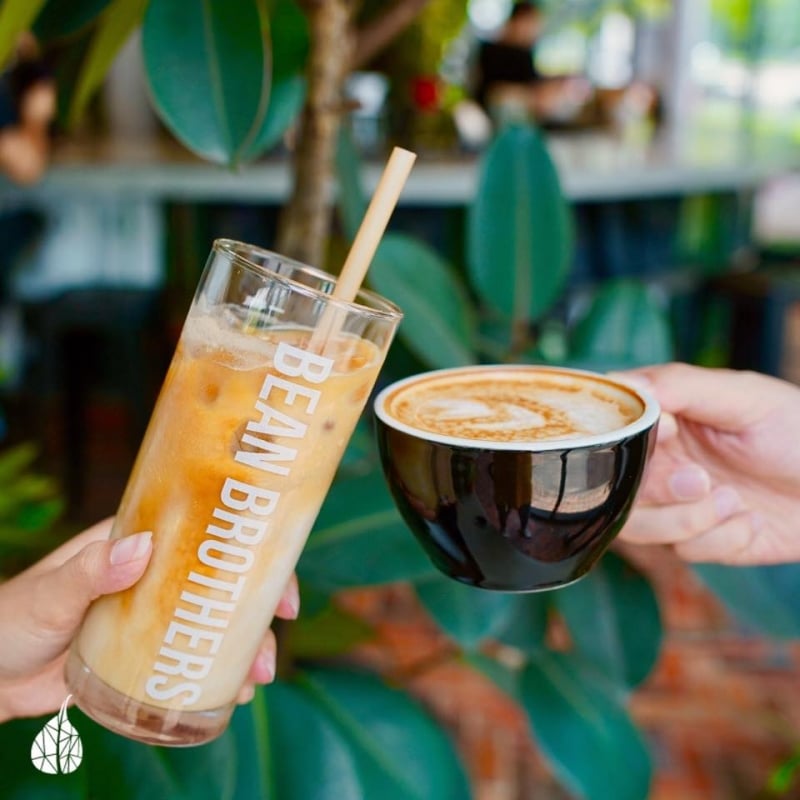 A favourite among coffee connoisseurs, Bean Brothers entered KL's coffee scene back in 2015 with their first branch in Damansara. Upon popular demands, they've recently opened another outlet in The Linc, KL. They take their coffee very seriously – the beans are home-roasted and internationally sourced from Ethiopian, Brazilian and Guatemalan to name a few. So coffee lovers, don't miss out on Bean Brothers!
Address: Jalan PJU 3/50, Sunway Damansara, 47810 Petaling Jaya, Selangor. G-1, THE LINC No, 360, Jalan Tun Razak, 50400 Kuala Lumpur.
Opening Hours:
Damansara: Daily 8:30am – 8pm
The Linc, KL: Daily 8:30am – 10pm
9. Namelaka Patisserie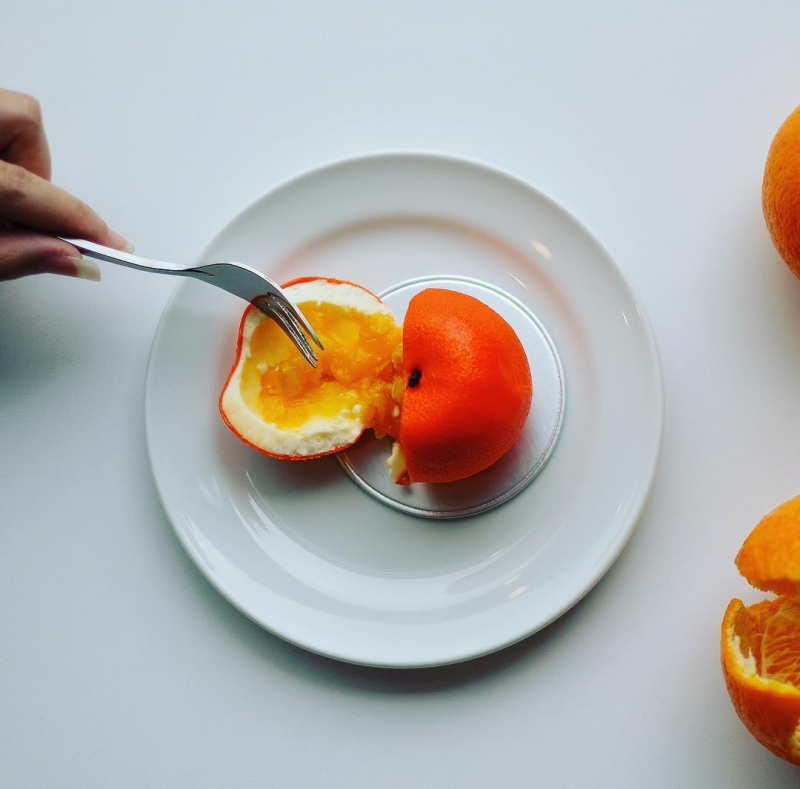 A new addition to Bangsar's burgeoning cafe landscape, Namelaka provides a modern and ultra-refined way of enjoying desserts. Dishing out realistic-looking fruit desserts, their handcrafted delectables are so beautiful that you won't have the heart to eat it!
Address: No 34-1, Jalan Telawi 2, Bangsar Baru, Kuala Lumpur
Opening Hours:
Sun – Tue and Thurs, 11:30am to 8pm
Fri – Sat, 11:30am to 10pm
Closed on Wed
Contact: +603 2201 3241 | Facebook
10. Catcher in the Rye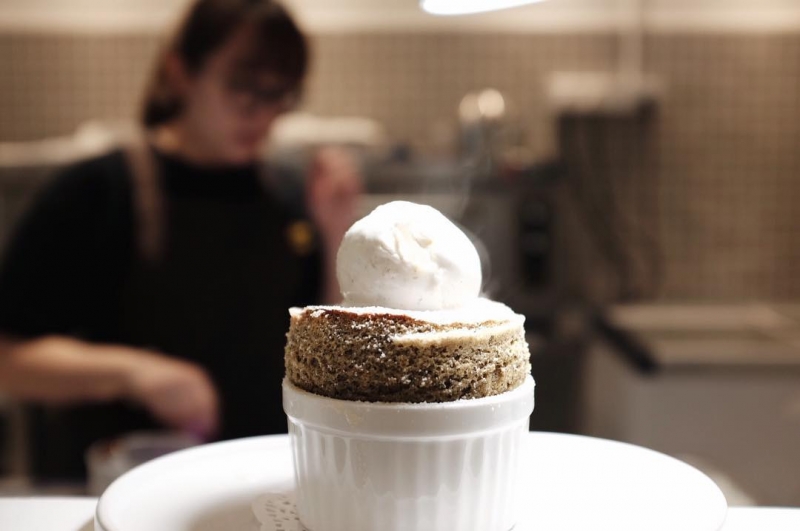 Bookworms will instantly recognise the name of this cafe courtesy of the modern classic by J.D. Salinger – which is not a surprise as the owners are avid readers themselves.

Fun Fact:  They used to operate a cafe called "Wild Sheep Chase", inspired by Haruki Murakami's novel with the same name. Comforting and favourably sunlit from the skylight in the inner yard, their freshly-made home crafted ice-creams are a must-order.
Address: 605, Jalan 17/12, Seksyen 17, 46400 Petaling Jaya, Selangor
Opening Hours:
Tue – Fri, 12pm – 10pm
Sat and Sun, 11am – 10pm
Closed on Mon
Contact: +601 2312 1203
11. Tim's Teapot Terrace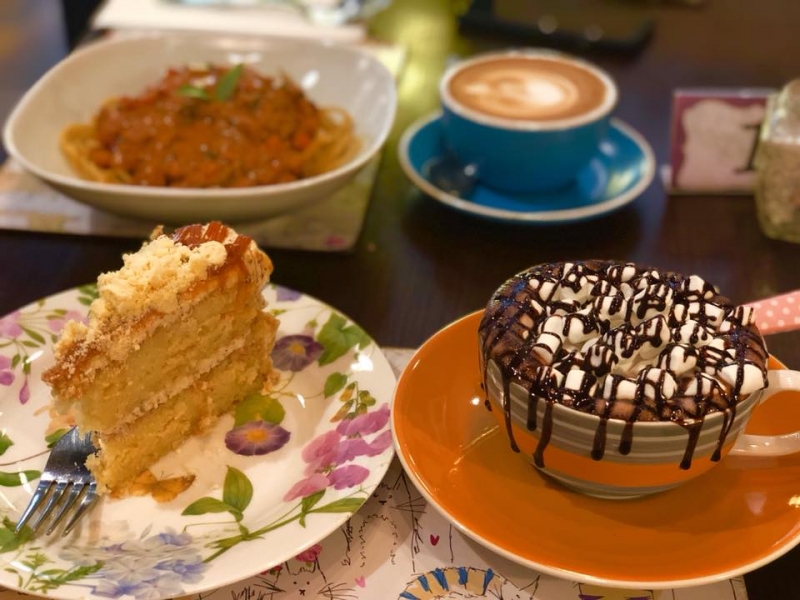 Churning out a variety of delightful cakes, this charming gem of a cafe is the place to go to satisfy that sweet craving of yours. Among popular picks are Pandan Gula Melaka, Chocolate Indulgence, and Rainbow Crepe among many others. It is also a great spot to gather with friends as they offer high-tea. Just remember to book in advance!
Address:  9128, Lorong Perak, Taman Melawati, 53100 Kuala Lumpur
Opening Hours: Tues – Sun, 11am – 10pm
Contact: +603 4101 2523 | Instagram
And there you have it, 11 cafes for you to explore during your next cafe-hopping adventure in KL. Remember to do it one cuppa at a time!
Also read: 10 Best Halal Buffets in Kuala Lumpur to Feast On