On Saturday, July 6 2019, Nor Diana participated in Malaysia Pro Wrestling's (MYPW) Fightback event and became the first female Wrestlecon Champion.
At only 19 years of age, "The Phoenix," as she's known in the ring, is breaking new ground in the world of professional wrestling – If you're not sure what professional wrestling is, think World Wrestling Entertainment (WWE) and well-known figures like "The Rock," A.K.A. Dwayne Johnson, and "Hulk Hogan."
Hailing from Malaysia, Diana is the only known hijabi wrestler at present and to top it off, she competed against a man and defeated him to attain her first-ever championship.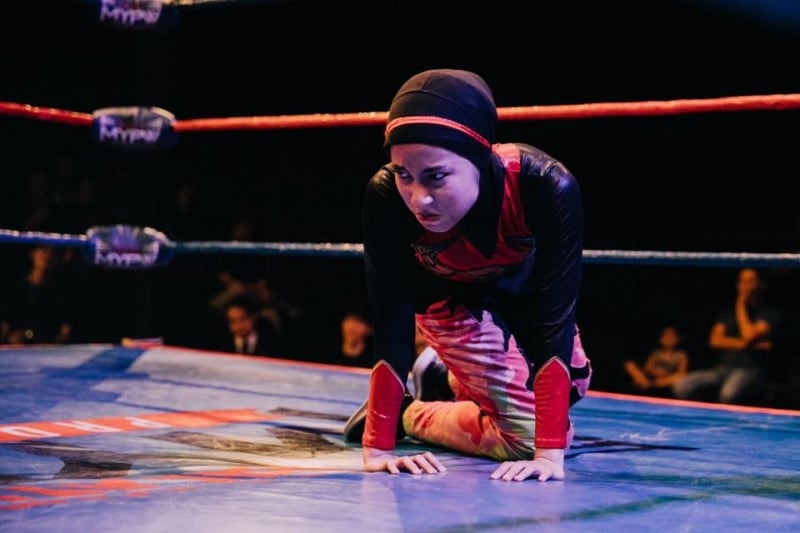 Her love for the sport began five years ago when she was 14 years old. The teenager spent hours playing wrestling video games and watching WWE TV shows with her younger brother. 
Before long, her interest in the art grew. After about a year of absorbing wrestling content and button-mashing mayhem, Diana took her fandom to a whole new level and witnessed her first WWE Live show at a convention when it was touring Asia.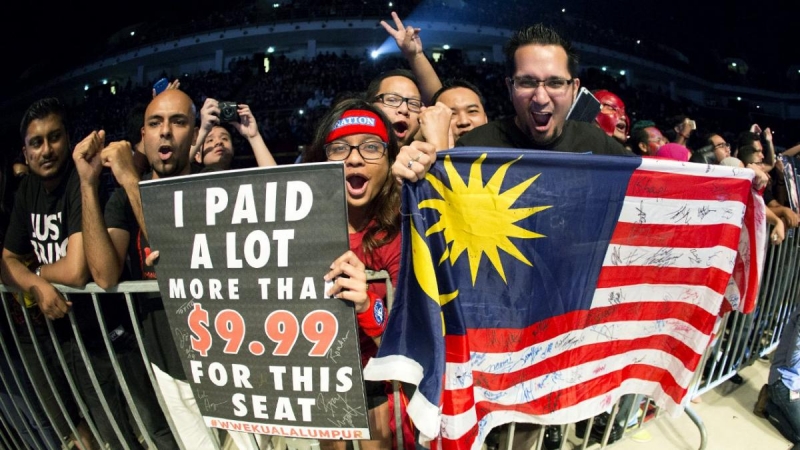 From here on out, Diana's interest in grappling piqued and that saw her join MYPW to train and become the pro wrestler she's always dreamed of. Only after two months of honing her skills under the tutelage of Ayez Shaukat Fonseka, the trainer, she was thrown a curveball – Diana was selected to replace a wrestler at a local event. 
Here's where her in-ring persona was born. Without an idea for a character, Diana headed to the store to buy her outfit – pants, a leather vest and an undersuit. To complete the look, her coach gifted her a luchador mask (popular with Mexican wrestlers) and gave her the name "Phoenix."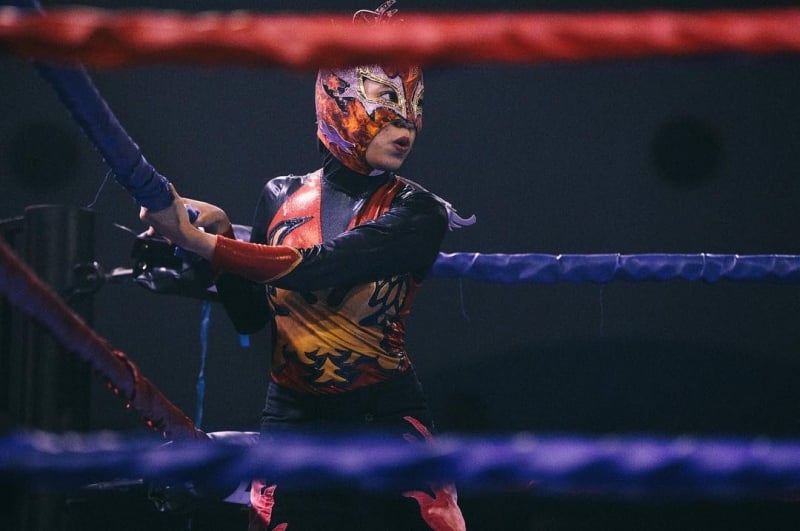 With all her gear on, Diana was rather androgynous in the ring, and while her identity was hidden, she always had the preference to perform without the mask. The fear of being judged for being a hijabi wrestler saw her conceal her identity during several shows, but when the time came to reveal her face to the MYPW audience as part of a storyline, she embraced it.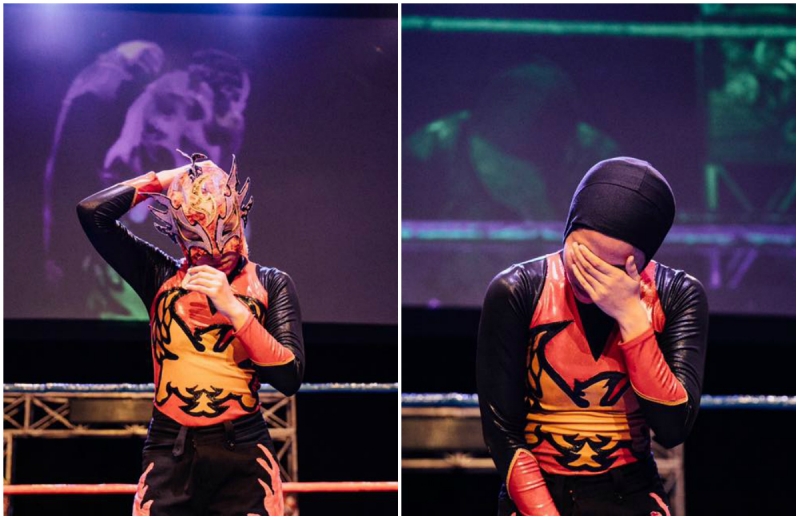 Now Diana performs without a mask, but still dons the hijab whenever she's in the ring. With that, she hopes to aspiring wrestlers, especially young women and Muslims, to chase their dreams and join her at MYPW.
Catch a glimpse of The Phoenix in action in the video below: