If you've missed last year's nighttime spectacle debut at the Singapore Zoo, we have some good news for you – Rainforest Lumina is back for season two! And with an all-new zone enhancement, you can look forward to an even more dazzling multimedia experience this year.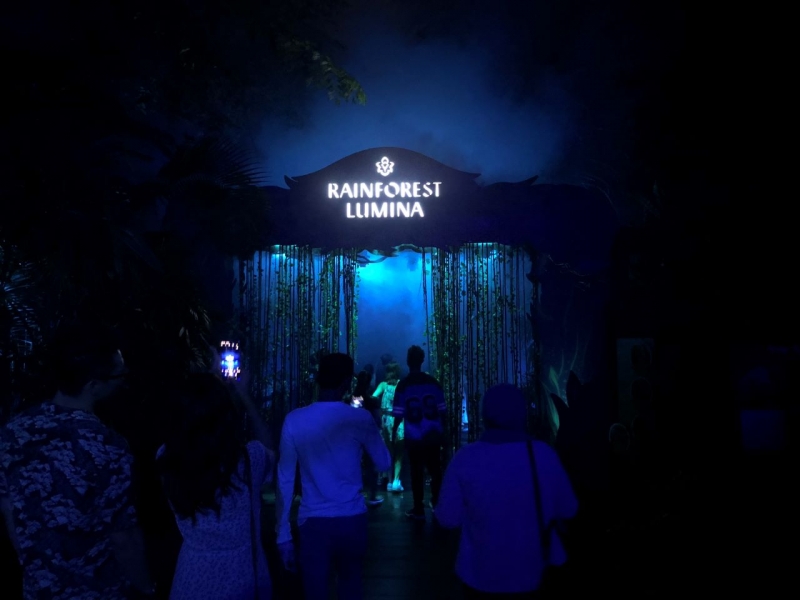 When night falls and the animals retire for the day, the Singapore Zoo is brought to life with the latest in light, projection and audio technology curated by award-winning multimedia entertainment studio Moment Factory. Be prepared for a night walk on the wild side as you stroll through vines at the luminous arch!
Discover different zones with the Creature Crew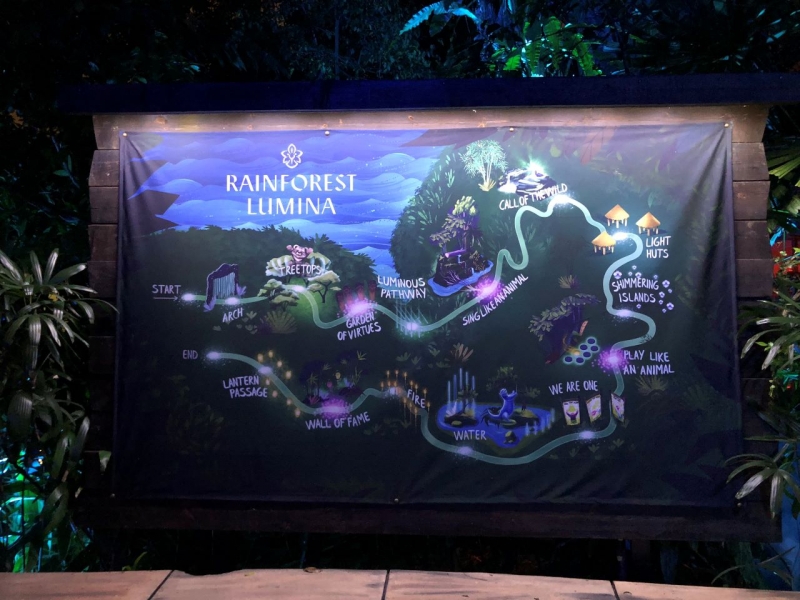 You can look forward to over ten multisensory zones along the enchanted one-kilometre long trail. At some zones, you will be joined by the Creature Crew. Made up of eight adorable animals, each animal of the Creature Crew embodies a unique virtue. The lovable white tiger named Tairee also welcomed us with a roaring song and dance. To give you a sneak peek into the illuminated rainforest, here are some of our favourite zones: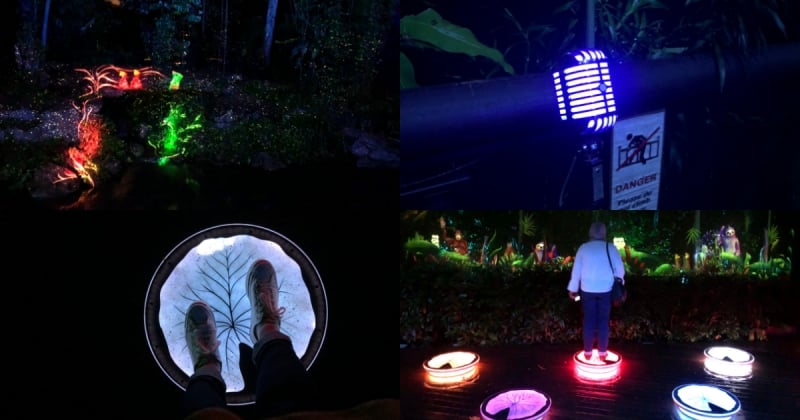 As you continue on, you'll encounter the Sing Like An Animal where you'll lend your voice to the Creature Crew and help them magically regenerate the rainforest. Each coloured microphone corresponds to one Creature Crew. Sing into the microphone with your friends to assemble the whole crew!
We got to connect with the Creature Crew at Play Like An Animal. The virtual animals would leap into the air when we hopped on the magical lily pads. On their third jump, the Creature Crew would show off their magical powers so get ready to jump for joy!
We Are One
Besides being enthralled by the scintillating zones, the underlying message of Rainforest Lumina is We Are One. This means that humans and nature are interconnected and each one of us has a role to play in sustaining life on earth.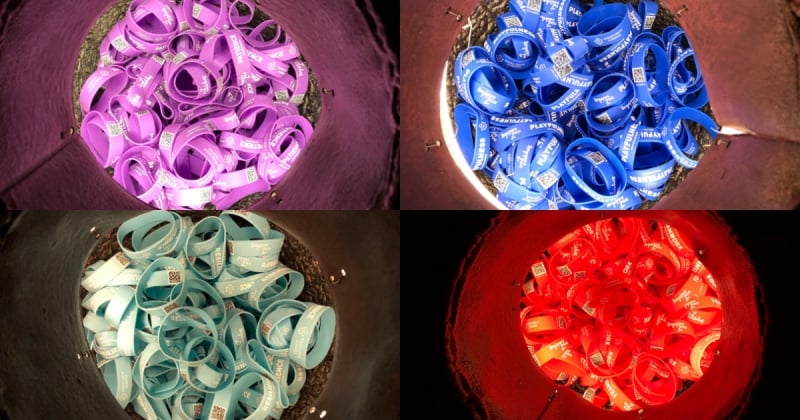 As mentioned, each Creature Crew embodies a unique virtue, reminiscent of its species, that is required to protect our forests. For example, Waja the pangolin embodies resilience as it is able to curl up to defend itself from external threats. At the Garden of Virtue, you could choose a wristband that corresponds to a Creature Crew that you resonate with the most.
Also read: 9 Family Activities in Muslim-Friendly Singapore For This June Holidays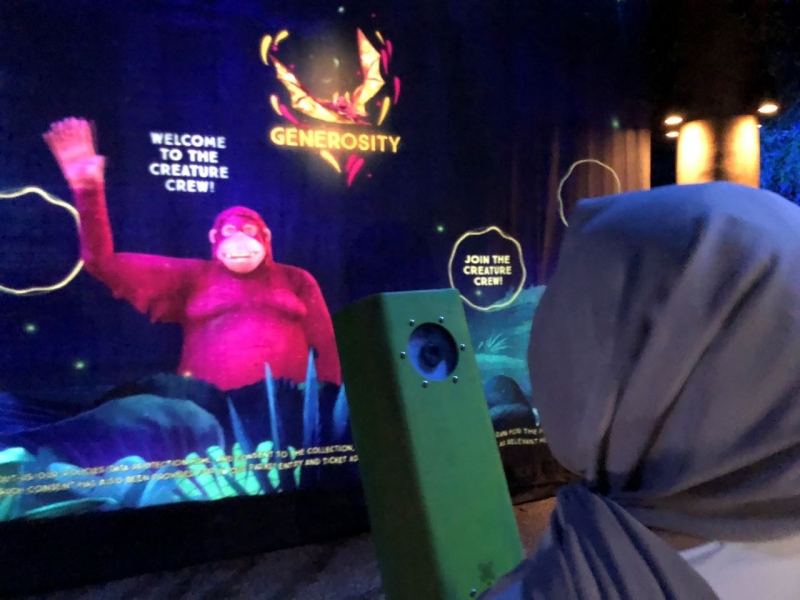 At the Wall of Fame, we pledged to be protectors of the rainforest by scanning the QR code on our wristbands and taking a photo. We are now official members of the Creature Crew!
If you want to be a member of the Creature Crew yourself, head down to Rainforest Lumina! With the luxuriant tropical rainforest of the Singapore Zoo as the backdrop of this spellbinding spectacle, you will certainly be awed by the sights and sounds of Rainforest Lumina.
Address: 80 Mandai Lake Road, Singapore 729826
Opening dates: 14 June onwards
Opening hours: Daily, 7.30pm – 12am (Last entry at 10.30pm)
Ticket prices: General admission: $18 for adults, $14 for children (or top-up any day park admission at $10)
Contact: Website