As international travel gradually resumes, travellers across the region have started making plans to fly abroad for a well-deserved vacation with their loved ones. For Muslim travellers, some of the usual bucket-list destinations like Malaysia, Indonesia, and Turkey remain attractive options. 
However, as halal travel gains momentum, more and more popular holiday spots have become more Muslim-friendly, including European and North American destinations. Don't believe us? Here are six unique destinations you probably didn't know are Muslim-friendly!
Also read: Top Muslim-Friendly Destinations In 2022 With The Most Affordable Plane Tickets
Cathay Pacific, Hong Kong's world-famous flag carrier, is turning 76 this September! 
To celebrate their anniversary, they will be launching Fly Fiesta, where passengers can fly worry-free on long-haul flights with unlimited ticket changes until 31 Dec 2022. Find out more here. 
All you need to do is book your tickets from now till 7 Oct 2022, and fly from now till 25 Mar 2023. 
1. New York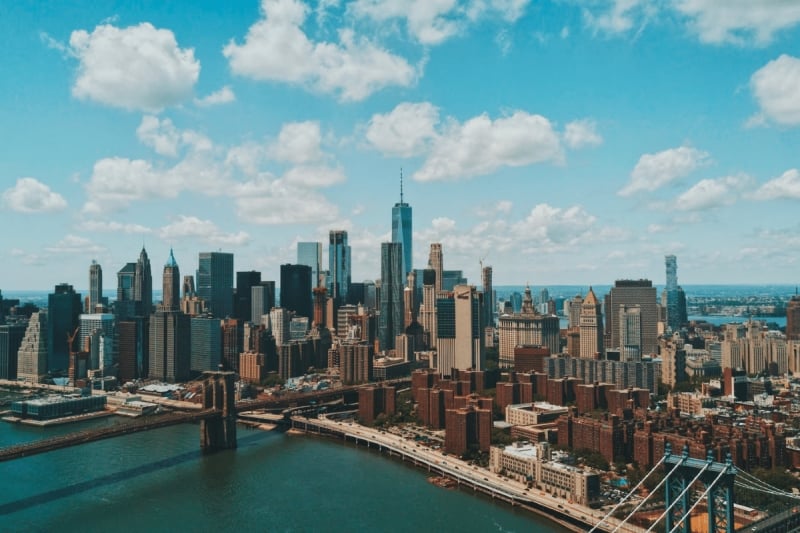 Live out the American Dream in none other than New York! It's one of the most popular Muslim-friendly destinations in North America with approximately 2 million Muslims living in the state in 2022. 
As such, let us take you through three of its famous boroughs: Brooklyn, Queens, and Manhattan. 
Brooklyn
Sights to see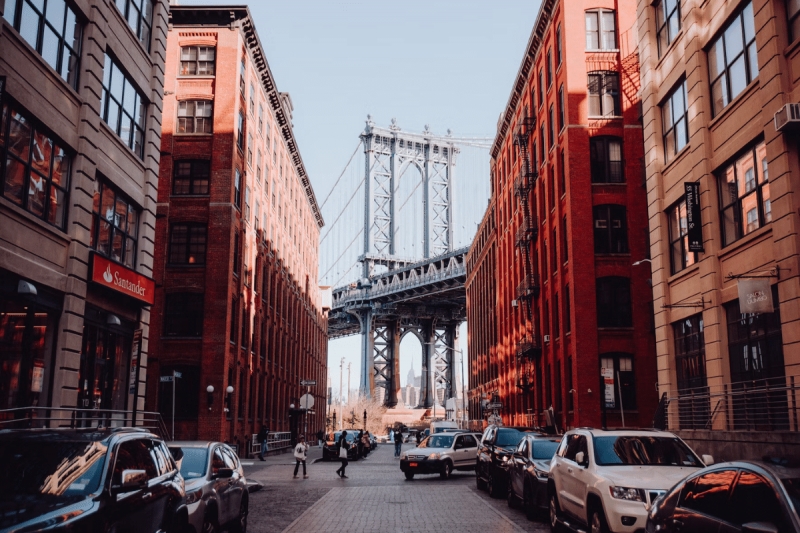 For anyone who hasn't been here before, Brooklyn thrives with a bustling creative scene. During the day, you can stroll through Brooklyn Botanic Garden and stop by the Brooklyn Museum to admire ancient arts and crafts. If you want to find souvenirs, spend your afternoon scouring the Brooklyn Flea Market. At nighttime, choose one of the most popular activities in the borough: snagging an indie film screening at Brooklyn Academy of Music (BAM). 
On another day, explore Coney Island, an entertainment area famous for its amusement parks, parades, and an annual hot-dog eating competition every 4 Jul. When you're here, go on a rollercoaster ride at Luna Park or catch an old-fashioned circus show. 
Things to eat and where to stay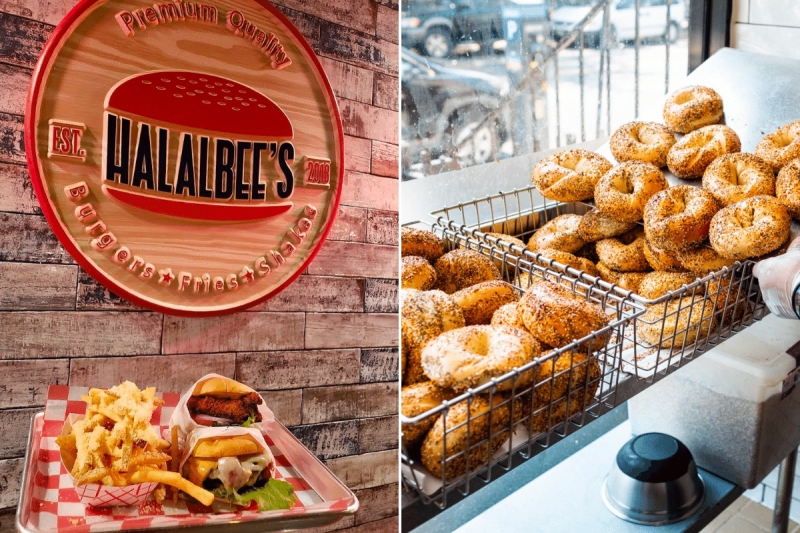 Brooklyn has its fair share of halal restaurants. Start in the morning by going to Milk & Honey Cafe for a sumptuous breakfast platter, or try the best of New York-style bagels at Bagel Point. For lunch, Halalbee's has awesome burgers, French fries, and milkshakes. When dinner rolls around, head to AYAT NYC for a great Palestinian feast you'll never forget.
For accommodation In Brooklyn, stay at Holiday Inn Brooklyn Downtown or The William Vale. 
Where to pray
There are a number of places where you can conduct your prayers: Brooklyn Islamic Center, Greenpoint Islamic Center, Masjid At-Taqwa, and Islamic Mission of America/Dawood Mosque. 
Queens
Sights to see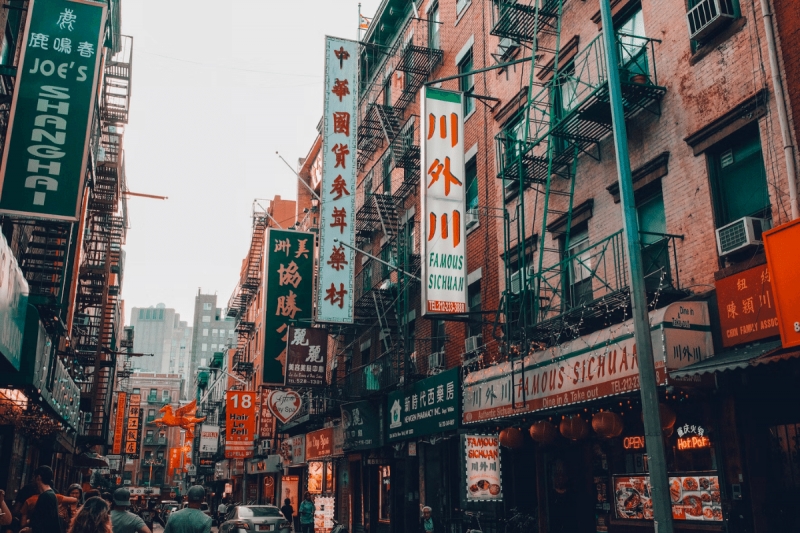 Known for its multicultural neighbourhoods, Queens is the largest borough in New York. So, to fully immerse yourself in a myriad of cultures and cuisines, head on over to Jackson Heights (Little Colombia), Flushing (Chinatown), and Astoria (Little Egypt). 
When you're done, continue exploring the city's art scene at a number of places: Contemporary Art Center P.S.1 Museum, Queens Museum, and the American Museum of the Moving Image. Be sure to stop by Flushing Meadows Corona Park to take a picture with the iconic Unisphere fountain! 
Things to eat and where to stay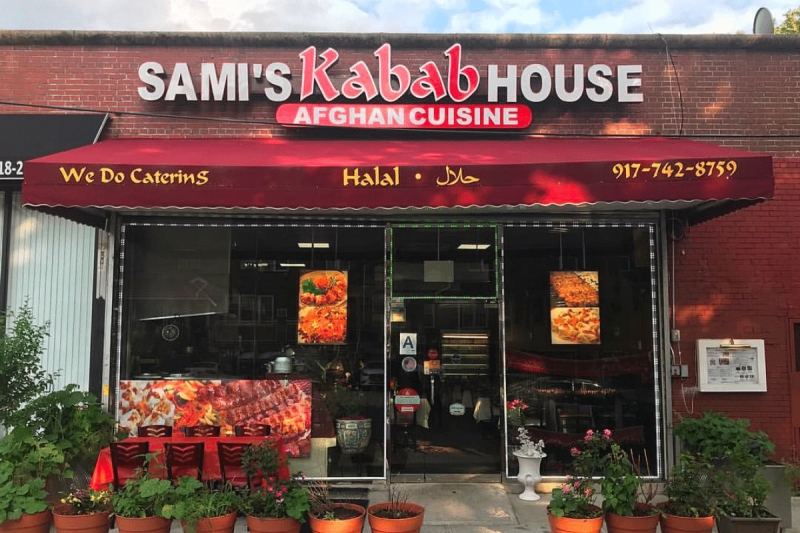 Like its culturally diverse communities, Queens is also a multicultural culinary gem. Within the borough, you can go to Eatzy Thai for halal Korean barbecue, or to MUM Feteer for authentic Egyptian feteer. Other notable halal restaurants include Hot Peppers, Halal Munchies, and Sami's Kabab House. 
If you're planning to stay overnight in Queens, we recommend The Parc Hotel and The TWA Hotel. 
Where to pray
There are a number of places to pray in the borough. These include Masjid Al-Falah, Alamin Jame Masjid, Al-Iman Mosque, and Masjid Hazrati Abu Bakr Siddique. 
Manhattan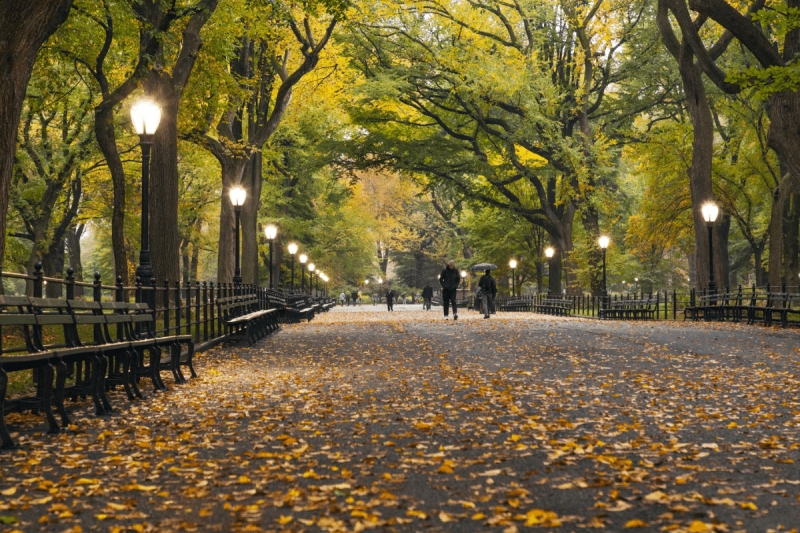 Sights to see
You might know Manhattan from your reruns of the original Gossip Girl, Friends, or How I Met Your Mother. Luckily, you can relive your favourite scenes from the shows at New York's most iconic attractions: Central Park, Wall Street, Times Square, The Metropolitan Museum of Art (The Met), and Washington Square. 
Things to eat and where to stay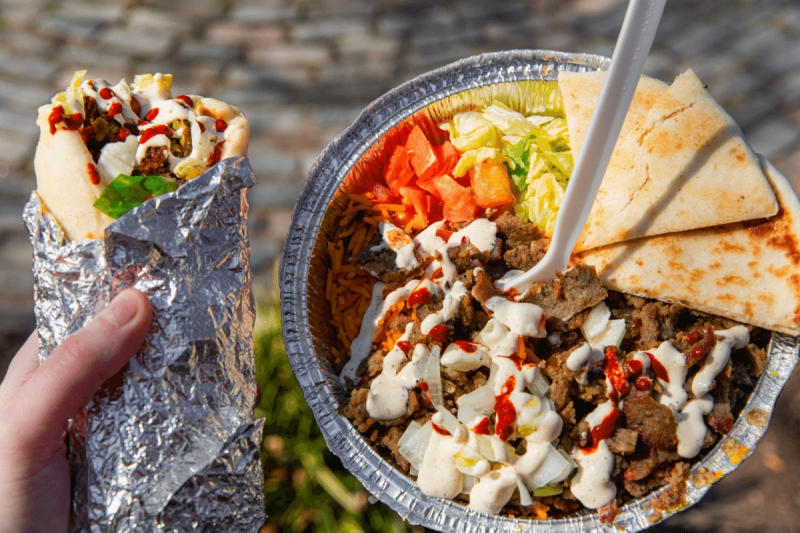 When you're feeling hungry, grab gyros at the food carts of The Halal Guys or indulge in French crepes at Village Creperie. For dinner, indulge in a modern twist on traditional Indian cuisine at Junoon. 
Also read: Halal Food In New York: 15 Places To Visit When You're Hungry
Unlike Brooklyn and Queens, Manhattan is known for its number of Muslim-friendly hotel offerings. For instance, you can book a stay right in the heart of Times Square at M Social Hotel, Sheraton New York Times Square Hotel, and AKA Times Square.
Where to pray
In Manhattan, prominent places of worship include Masjid Manhattan, Islamic Cultural Center of New York (ICCNY), Islamic Center at NYU, Masjid Ar-Rahman, and Islamic Society of Mid Manhattan.
2. Los Angeles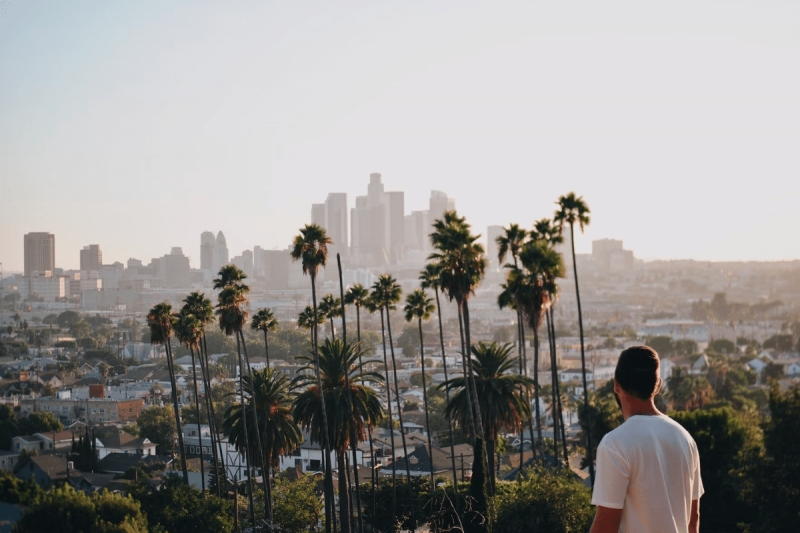 Sights to see
Like New York, Los Angeles is another famous destination in USA that has become more Muslim-friendly over the years. Plus, if you consider yourself a movie buff, then you definitely need to visit this famous city — especially if you love the fun outdoors and sunny weather! 
Have a taste of Hollywood by going on a guided tour at Hollywood Headquarters, where you'll be taken to the Hollywood Sign, the TCL Chinese Theatre, and The Hollywood Walk of Fame (look out for the star of your favourite celebrity here!).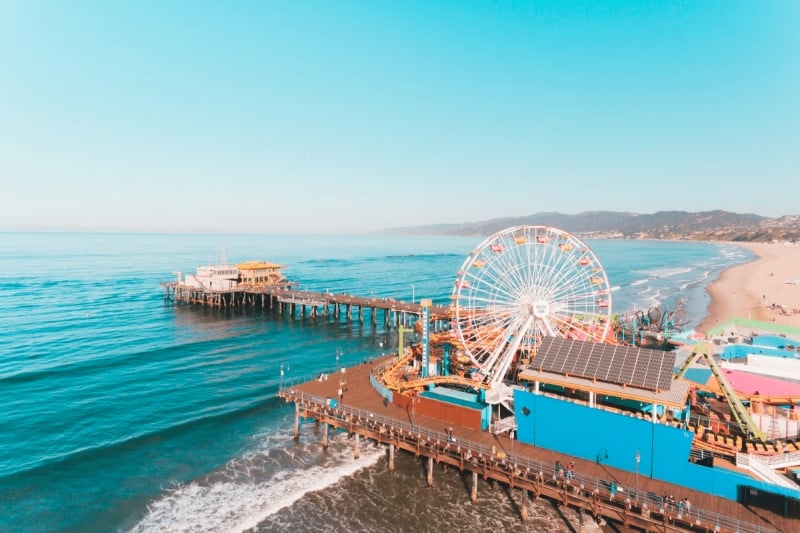 Other great attractions include the theme parks at Disneyland, shopping at Rodeo Drive, and Venice Beach at Santa Monica Pier. Speaking of activities near the water, add whale watching to your must-do list if you love animals! Not only is the activity available all year round; you can even fall in love with the white-bellied mammals at a number of locations: Long Beach, Redondo Beach, and Newport Beach. 
Finally, end your last day in LA with a scenic drive through Mulholland Drive. You'll be granted unforgettable views of the city at your feet; plus, it's even more beautiful at sunset!
Things to eat and where to stay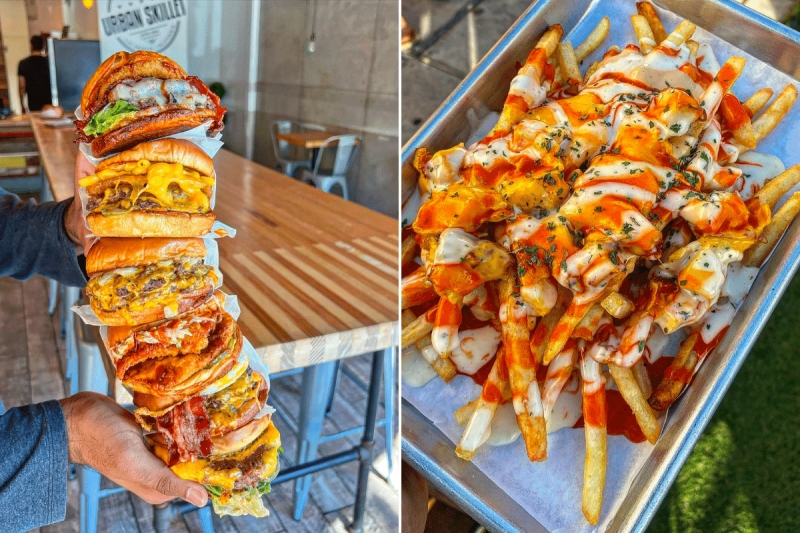 Eat your heart out at a range of LA's best halal restaurants: Dubai Sauce, The Indian Kitchen, Urban Skillet, and LA Halal Bites. If you're at Santa Monica Pier, stop by Chutney's for amazing South Asian cuisine. On the other hand, if you're at Rodeo Drive, try the food at Cafe Istanbul or Kurosh Persian Food. 
Also read: Halal Food In Los Angeles: 10 Places To Visit When You're Hungry
A popular way to spice up your LA travels is to rent a beach bungalow at Santa Monica Pier. You'll be rewarded with great views of the beach and comfortable rooms. Alternatively, you can stay at a number of Muslim-friendly hotels like Doubletree Guest Suites' Santa Monica, Four Seasons Hotel Los Angeles At Beverly Hills, and Hilton Pasadena. 
Where to pray
For Muslim travellers at Disneyland, head to the Islamic Center of Anaheim and the Jafari Islamic Society near the theme park. Otherwise, here are some of the best mosques in the city: Masjid Omar ibn Al-Khattab, Islamic Center of Southern California (ICSC), and Masjid Bilal Ibn Rabah Mosque. 
3. Vancouver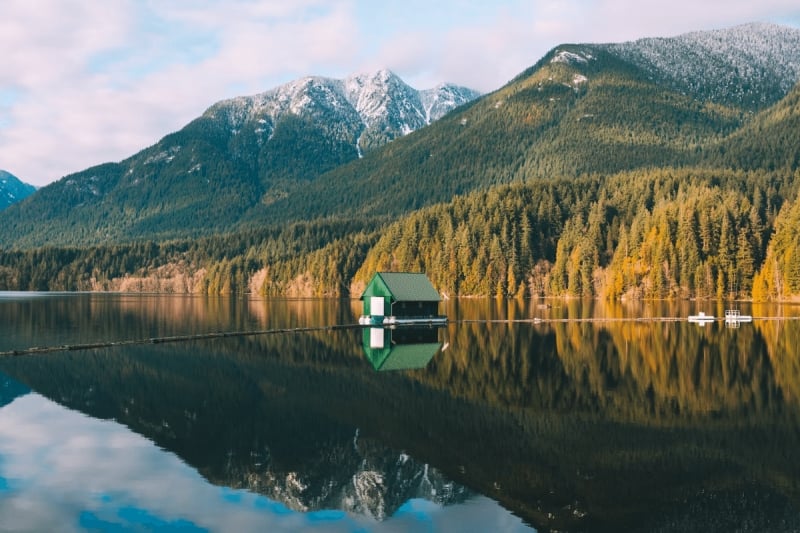 Sights to see
Now we head up to the Great White North: arguably one of the most multicultural countries in the world. As such, you can experience diverse communities and rich history within one city in Canada like Vancouver. The Museum of Anthropology is a great start to your travels, followed by a trip to Vancouver Art Gallery and Contemporary Art Gallery afterwards.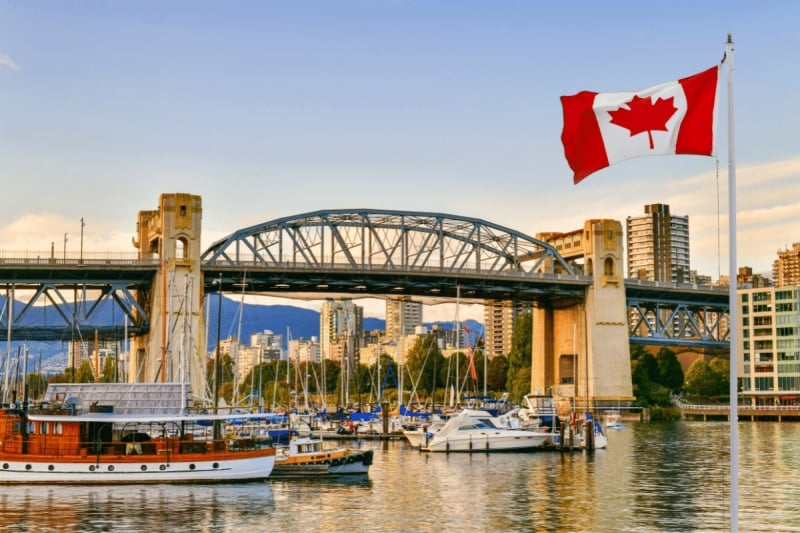 To experience Vancouver's lively creative scene, take an Aquabus to Granville Island. Here, you can sign up for jewellery and glassblowing-making workshops, and indulge in exquisite teas and chocolates. 
If you love nature, take a trip through Stanley Park. There are so many things you can see here, from lush forests to animal sightings of Pacific white-sided dolphins and sea lions. Similarly, a three-day trip through the Sea-to-Sky Highway boasts incredible views of waterfalls and mountains.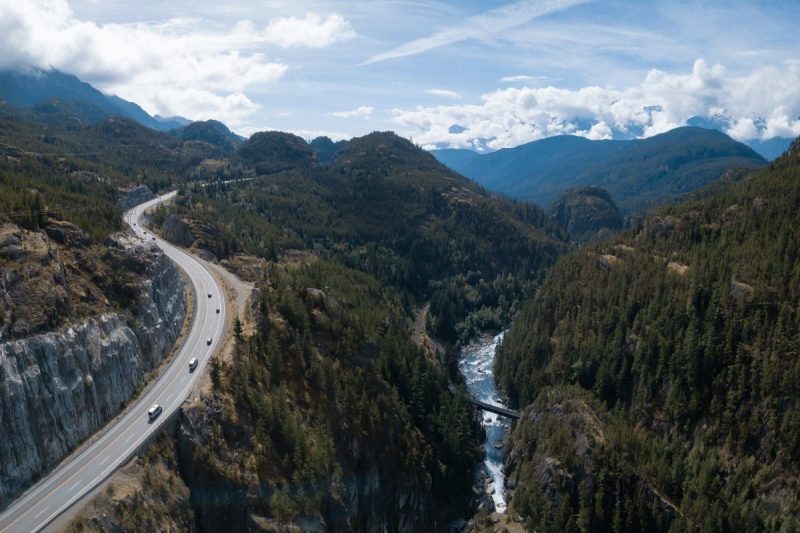 Things to eat and where to stay
There are a lot of great places to eat in Vancouver. Locations like Moltagg Moroccan Restaurant, Paramount Middle Eastern cuisine, Cazba restaurant, Curry Feast, Zeitoon, Anatolia Express boast a delicious and diverse range of cuisines to try! 
Where to pray
For Muslim travellers, there are various mosques in the city; ​​the best-known mosques among locals include Masjid ar-Rahman, Masjid Omar al-Farooq, Ul Haqq Masjid, and Jamia Masjid Vancouver. 
4. Toronto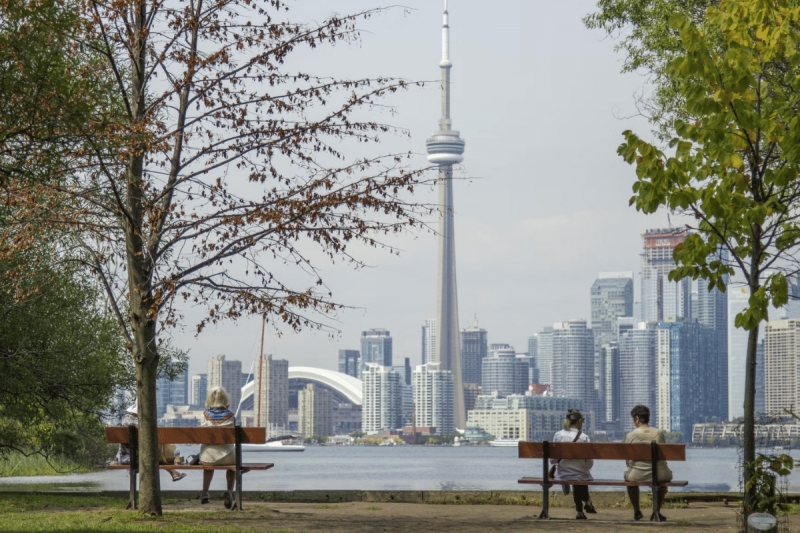 Sights to see
Toronto is another famous city known for its glorious skylines and culturally rich communities to match. Just take a look at the city's most famous attraction, the CN Tower. To make it truly adrenaline pumping, take on the challenge of conquering The CN Tower Edge Walk, where you'll be circling the top of the tower from 350m high. 
Another famous attraction near Toronto is the Niagara Falls. It's an hour's drive away from the city, so a day-trip is highly recommended! Simply imagine miles of rushing water, rainbow-infused skies, and scenic hiking trails; it doesn't get any more peaceful than this.
For a piece of history, visit the Gothic exterior and hidden passageways of Casa Loma. For Muslim travellers with young children, go to the Ripley's Aquarium of Canada, the Toronto Zoo, and Toronto Islands' Centreville Amusement Park.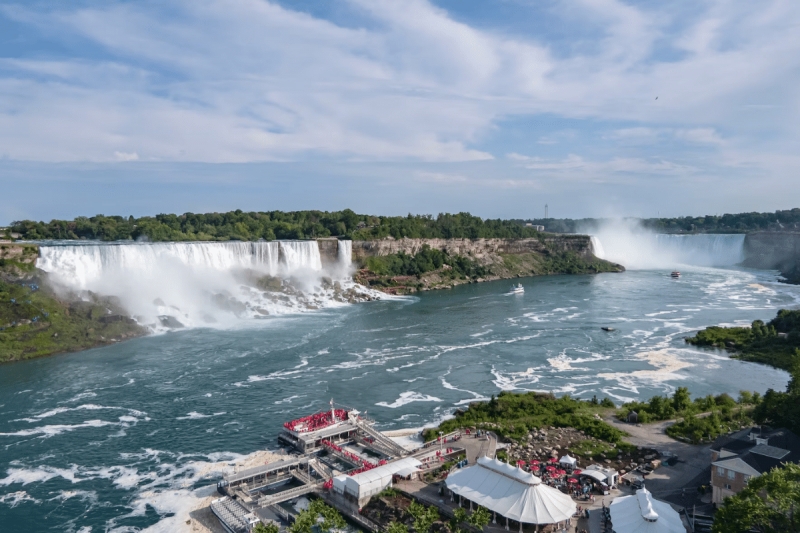 Things to eat and where to stay
There are tons of halal options when it comes to figuring out a place to eat. When you've completed your Niagara Falls tour, stop by Potato Jackets for buttery baked potatoes, shawarma wraps, and grilled meat platters. Alternatively, grab burgers and try poutine at The Burgernator on Augusta Ave. Sukho Thai has some of the best Thai food in Toronto, while Tabule Restaurant specialises in the best of Lebanese food. 
Also read: Halal Food In Toronto
Besides a wide range of halal restaurants, Toronto has a number of Muslim-friendly hotels. These include The Ritz-Carlton Toronto Hotel, Four Seasons Hotel Toronto at Yorkville, and Hilton Toronto.  
Where to pray
If you're near Toronto Eaton Centre, you can conduct your daily prayers at the Toronto Islamic Centre, Muslim Association Of Canada-Masjid Toronto, and Jami Mosque. 
Europe
5. London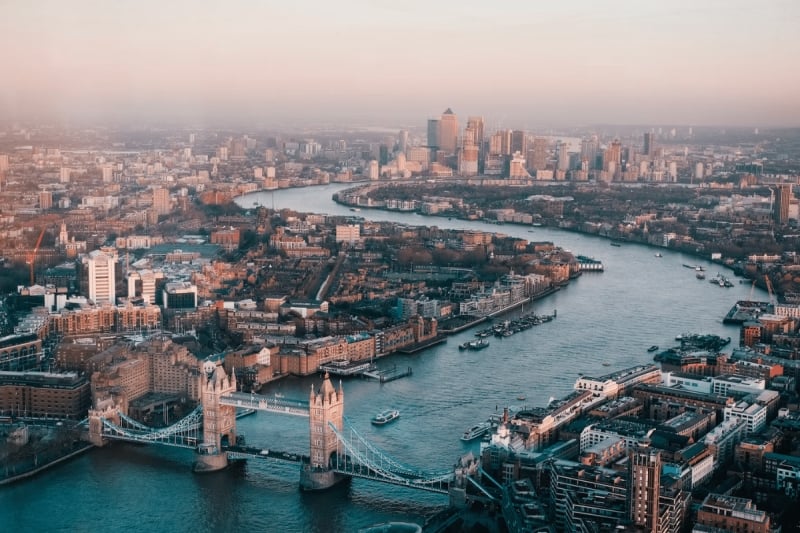 Sights to see
When in Europe, perhaps the most popular Muslim-friendly city is London. With a huge population of Muslims living here, the historic city has a lot of Muslim facilities like mosques, halal restaurants, and Muslim-friendly hotels. 
Besides, nothing says a holiday in London like visiting its multitude of attractions. Stop by historic landmarks like Buckingham Palace, Tower Bridge, and Westminster Abbey. If you like museums, visit the Victoria and Albert Museum, and the Natural History Museum. Other notable attractions include London Eye, The Shard, and Trafalgar Square.  
Also read: 6 Museums In London With Halal Food Nearby For Muslim Travellers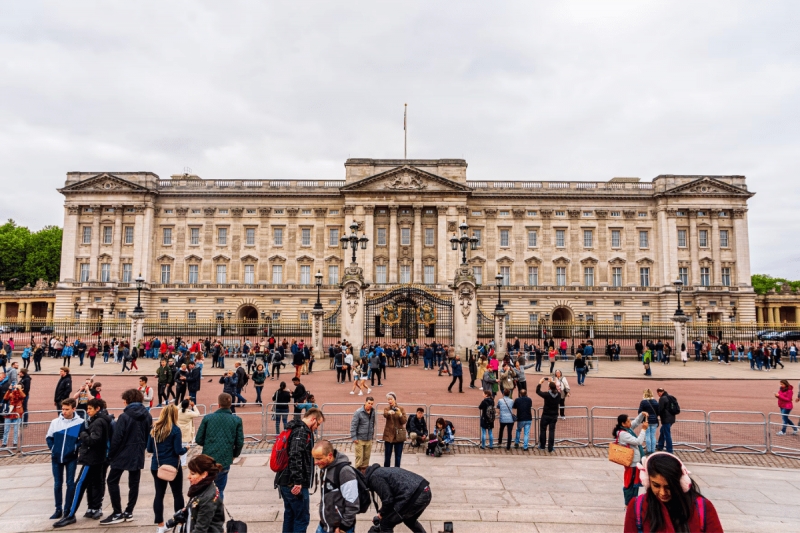 Things to eat and where to stay
Spend a few days in the city, and you'll realise that there is an abundance of halal restaurants nearly everywhere! Plus, a majority of them are Muslim-owned, with cuisines like Mexican, Indian, and Middle Eastern. 
Wrap it Up! has wraps and burgers, while Royal Kitchen has great Indian staples like butter chicken and crispy onion bhajis. For more restaurant selections, you can go to Chor Bizarre, Minqala, Cafe Naz, and Maroush Gardens.
Also read: Halal Food In London: 10 Places To Visit When You're Hungry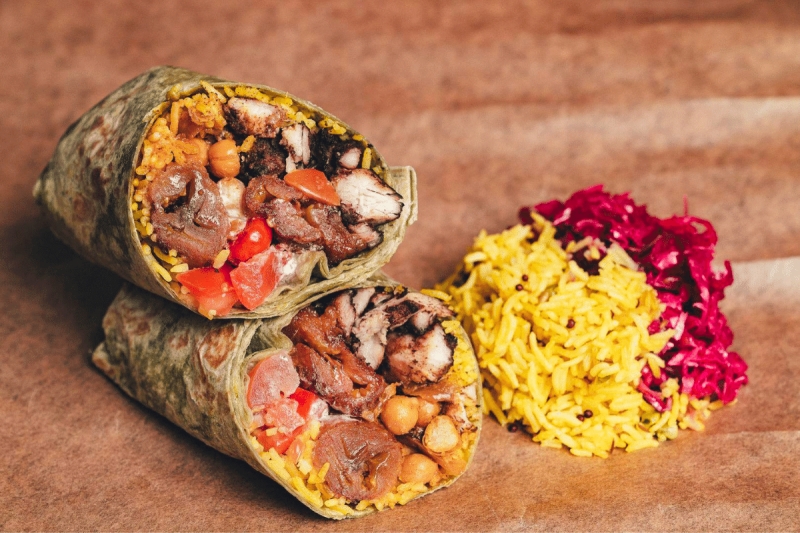 In terms of Muslim-friendly hotels, you can find them just as easily. Corinthia Hotel London, Dukes London, and La Suite West Hyde Park are three of the most popular choices among travellers. 
Where to pray
The London Central Mosque is one of the most prominent mosques in the city, with a halal cafe inside as well as a small bookshop. Western Europe's largest mosque complex — Baitul Futuh Mosque — is also located in London. 
Also read: Mosques In London: Here's Where To Pray
6. Paris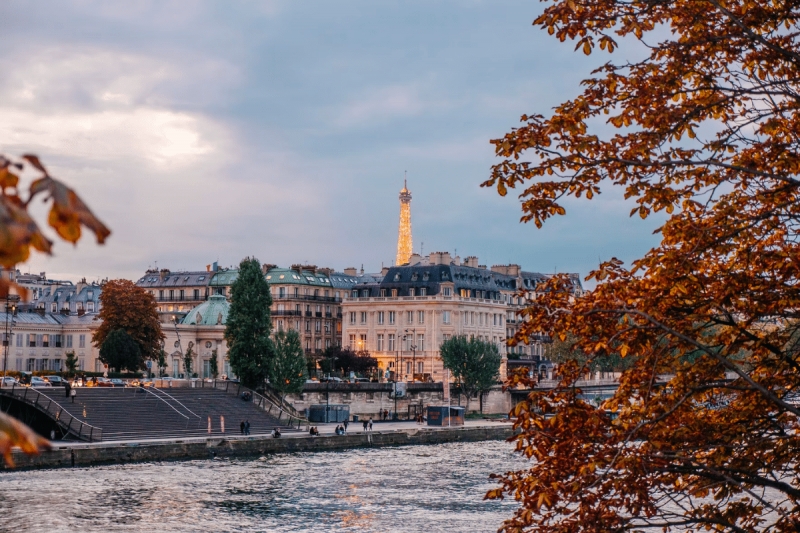 Sights to see
Commonly dubbed "The City of Love", Paris has always been on the travel bucket list of hopeless romantics. Also, as a huge fashion capital, Muslim travellers can shop for both luxury and affordable goods. For example, the Marché aux Puces de St-Ouen is a true labyrinth of warehouses and alleyways sprawling with pieces you won't find anywhere else.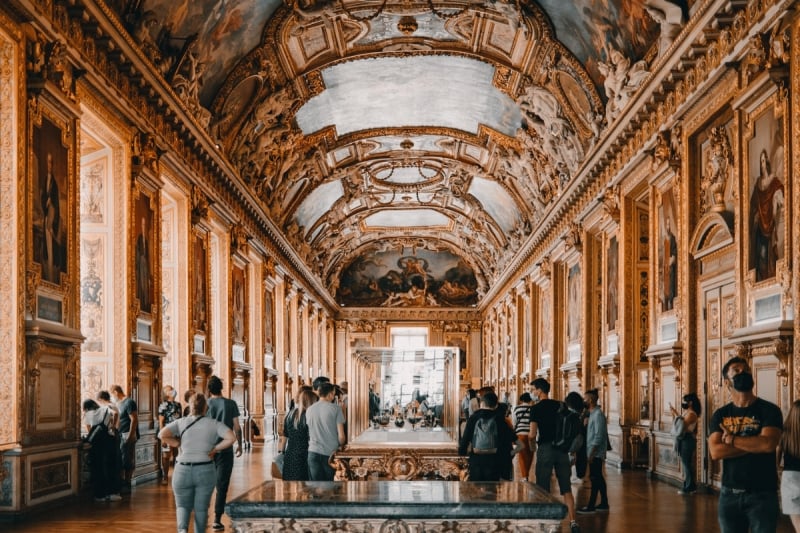 Art and history are just as prominent here, in attractions like the Louvre Museum, Eiffel Tower, Arc de Triomphe, Musée d'Orsay and Château de Versailles. For families, head to the attractions of Disneyland Paris and Paris Zoological Park. 
Things to eat and where to stay
When you're hungry in between city exploring, dig into a range of cuisines like Pakistani, Moroccan, and Indian. Some of the most popular halal food spots include L'Argile, Warsi – Restaurant Indien et Pakistanais, and Les Délices Du Kashmir Montparnasse. 
If you're looking for a place to stay, here are some of the top Muslim-friendly hotels in Paris: Hôtel Lancaster Paris Champs-Elysées, Hôtel Barrière Le Fouquet's, and Le Général Hôtel. 
Where to pray
Likewise, there are a number of mosques throughout Paris. The Grand Mosque of Paris, Mosque de Gennevilliers Ennour, and Mosque Essalam Al Ihsan are three prominent places of worship for Muslim Parisians. 
Also read: Halal Food In Paris: 10 Places To Visit When You're Hungry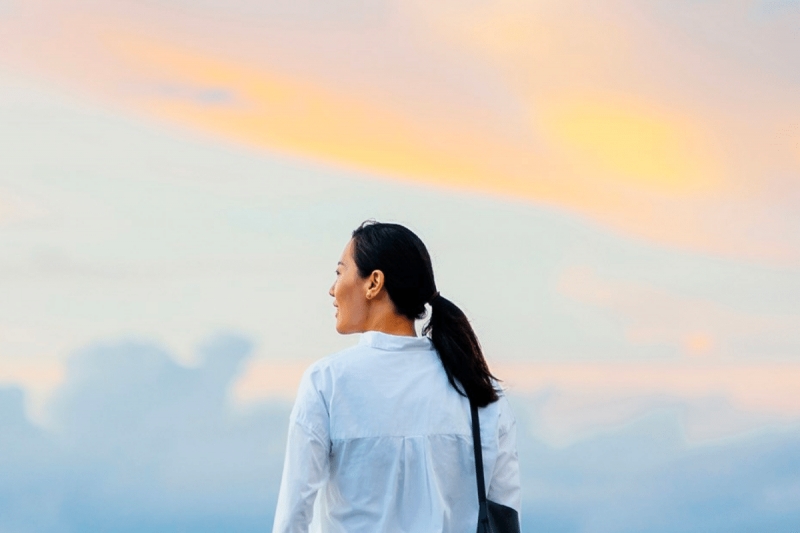 So there you go! These are our top selections of Muslim-friendly travel destinations in the West. 
If you're thinking about flying to any of these destinations, Cathay Pacific is currently offering deals on long-haul flights for a limited time only (from now to 30 Sep 2022). You'll be entitled to comfortable cabin seats with stellar entertainment and unlimited ticket changes. Most of all, you'll experience a smooth transit between your flights at Hong Kong International Airport.
For Muslim travellers, the airport has four prayer rooms. These are equipped with basic fixtures and furniture, including a foot cleansing basin and a Qibla. While two of these prayer rooms are temporarily closed until further notice, you can access one near Gate 42 on Level 6 or the other on Level 7 at the end of Check-in Aisle A. 
So, have you decided to live out your European and North American travel dreams?
All meals on flights to and from Malaysia and Indonesia are prepared according to the Halal method. Plus, you can book your Special meal in advance with Cathay Pacific here.
---
Brought to you by Cathay Pacific.