They say our hair is our crowning glory. True enough, when it's shiny and feels as smooth as silk, we somehow feel good about ourselves. It is an immediate confidence booster that we hold sway over. Hijab or no hijab, our hair is the crown we never take off! So it is only right that we take good care of it every. single. day. We don't just mean regular shampooing or applying hair conditioners, either. Read on to uncover some hair care routines you probably didn't know you needed!
Achieve the hair of your dreams with Beijing 101
Customized Hair Care Treatment
at a fraction of its cost for a limited period of time. At
$40,
down from its usual price of $524, you know you won't want to miss out on this deal. You will also receive a
Fairprice voucher worth $20
when you sign up today! Say what?
1. Sleeping on silk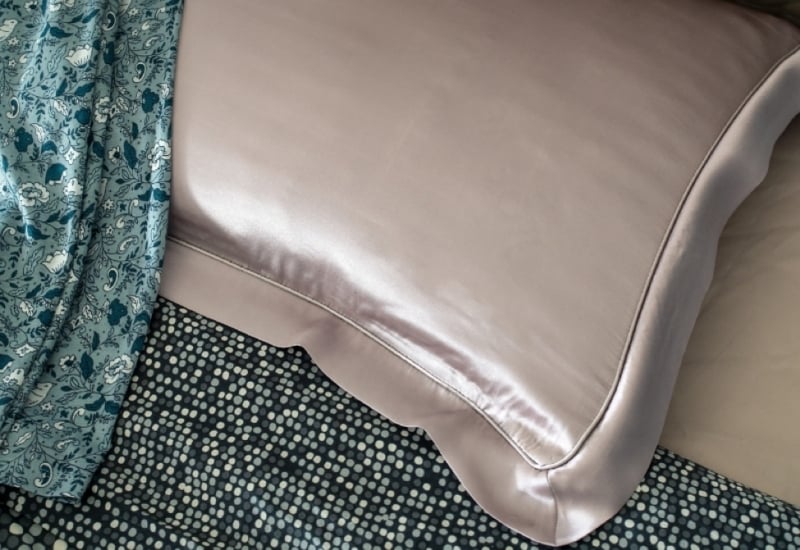 Silk pillowcases have slowly gained traction in the beauty world over the recent years, thanks to their skin-friendly features. Pure silk tends to be hypoallergenic because it's resistant to fungus, mould, mites, and other allergens. While this is something that can help your skin keep its glow, did you know silk also benefits your tresses?
With a silk pillowcase, your hair gets to rest on a soft canvas as you drift off into dreamland. Thanks to the incredibly smooth and soft texture of the natural fibre, your hair can glide over effortlessly — sans all the friction that can cause your precious locks to break, tangle, and frizz up. 
Not only that; it helps to keep your hair hydrated, too. As opposed to traditional pillowcases made of cotton or synthetic fibre, a silk pillowcase is not as porous. Therefore, the luxurious fabric does not absorb moisture and helps to retain the natural oils from your hair. Bedhead can now be a thing of the past if you make the switch to silk pillowcases. Plus, there's something satisfying and empowering about self-care! All that extra TLC is bound to give you a good night's sleep. 
2. Getting regular trims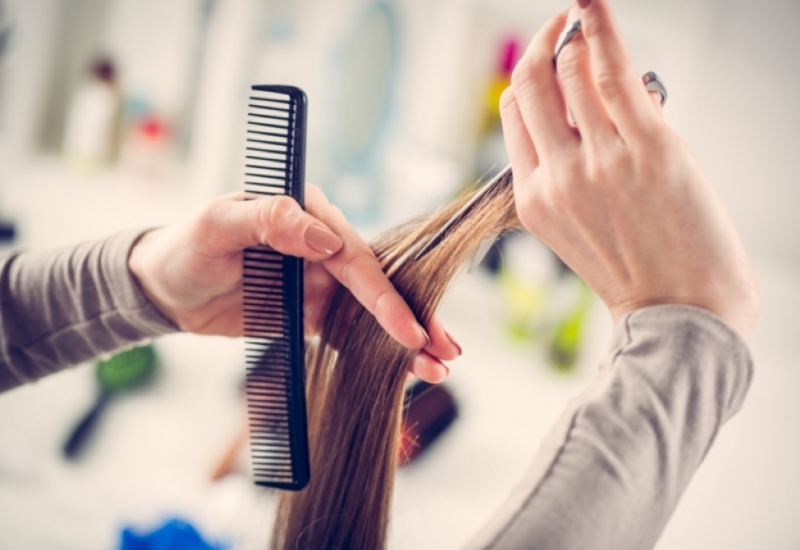 When growing out your hair, you may be tempted to skip regular trims — but don't! As pervasively counterintuitive as it may sound, getting a trim is often the key to long, luscious hair. Not only does it keep your ends healthy; it helps to nip split ends in the bud so they do not travel up your strands. This way, you keep growing longer, stronger hair as time passes. 
Split ends are the bane of those looking to grow out their hair, and it becomes hopeless especially when you let them reach your hair shaft! When that happens, your hair thins out and recurring breakage inhibits hair growth.
Even if you aren't planning to grow your hair as long as Rapunzel's, make it a habit to regularly visit your hairdresser or barber for much-needed maintenance. Your future self will thank you for it!
Also read: Are Hair Treatments Haram?
3. Brushing your hair the right way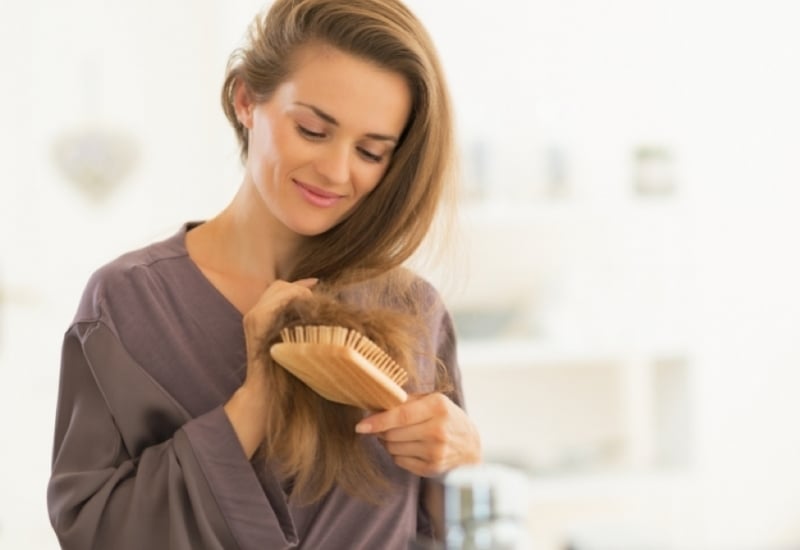 Brushing your hair is something that you do on a daily basis and you may think that you have already gotten the hang of it. While it may seem like a rather straightforward task, there is more to it than meets the eye!
Simply tugging your comb through your hair will not suffice. Knowing how and when to brush your hair and what to brush your hair with are essential to maintaining healthy, shiny tresses. Let's get to the bottom of it so that you make this hair care habit a regular part of your routine before more damage is done.
Here's a rule of thumb: Wet hair is more fragile and susceptible to breakage as compared to dry hair, so be gentle! That's because your hair structure changes when in contact with water. As such, you should smoothen the strands with a hair serum to prevent unnecessary hair breakage. 
While it may sound just about right to begin brushing your hair from the root and work its way to the bottom, that's not the way to go about doing it. Always start combing at the ends. That way, you can gently untangle any knots along the way. This is referred to as the bottom-up method, and it helps to intercept any unwelcome "knitting". Once that's done, you can reverse the motion and comb from the top to the bottom. Doing that aids in distributing your scalp's natural oil through your hair — bonus shine factor! 
Now that you know when and how to brush your hair, the question is: What should you brush your hair with? The answer to that is a wooden wide-tooth comb. It boasts tremendous benefits for your hair. A wooden wide-tooth comb glides through your hair smoothly, preventing snagging and pulling of tangles. This is common with a plastic comb, which tends to be less gentle because of its rows of closely packed teeth that force their way through any knots.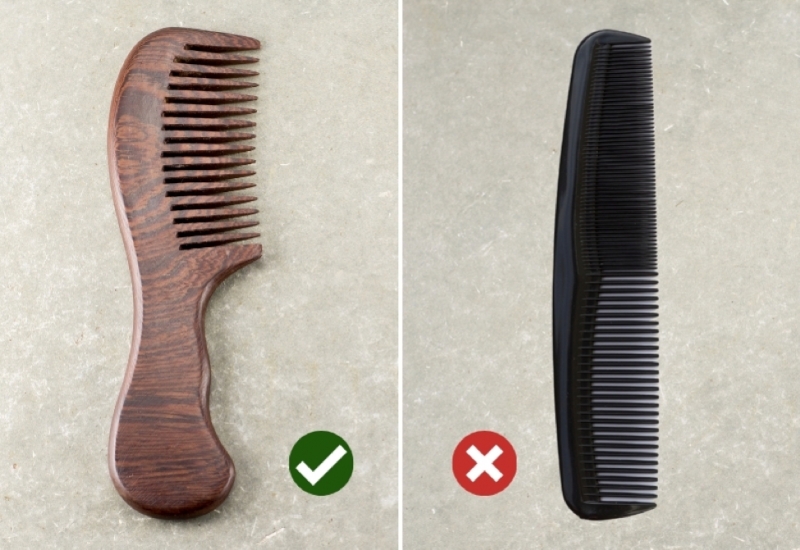 Besides, as wood cannot conduct electricity, your hair will be free of any damages brought about by static. On top of that, using a wooden comb helps stimulate your hair follicles, encouraging hair growth. Lastly, a wooden comb will not bruise or scrape your scalp, thanks to its smooth teeth! 
4. Pampering your hair and scalp with a treatment 
When was the last time you did a deep treatment to imbue new life into your lacklustre locks? It may be many moons ago but it's high time you break that streak. Getting a treatment every now and then is essential for healthy, strong hair. It transforms your hair one strand at a time by improving its overall condition. From restoring dry, damaged hair to strengthening weak, brittle hair and unclogging hair follicles to soothing a sensitive scalp, the benefits of a hair and scalp treatment are endless. 
With many store-bought hair mask treatments available in the market, you may be spoiled for choice even with DIY options. Picking the right products can give rise to confusion and uncertainty, but fret not. If you're looking for a personalised hair + scalp treatment that does wonders, you will love what Beijing 101 has to offer. Take your pick from its slew of multi-step treatments, curated according to every unique hair type there is.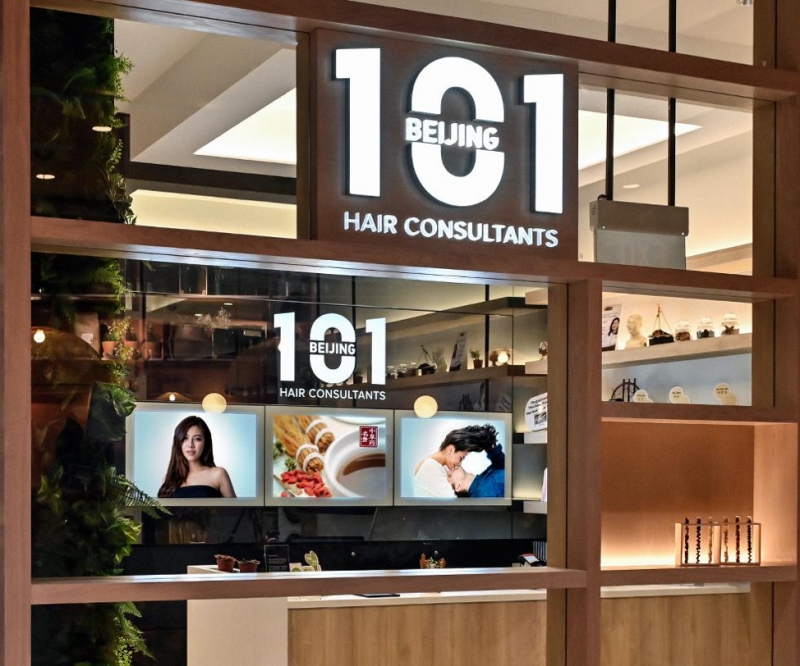 Your hair treatment at Beijing 101 kicks off with a one-on-one consultation. This step comprises a tête-à-tête with a friendly consultant so as to discover your 'hair goal', while ascertaining the different factors that contribute to your hair type. Hereafter, the hair consultant will employ the use of a state-of-the-art machine to obtain a thorough analysis of your hair and scalp. This step is crucial to determining the most effective treatment for you.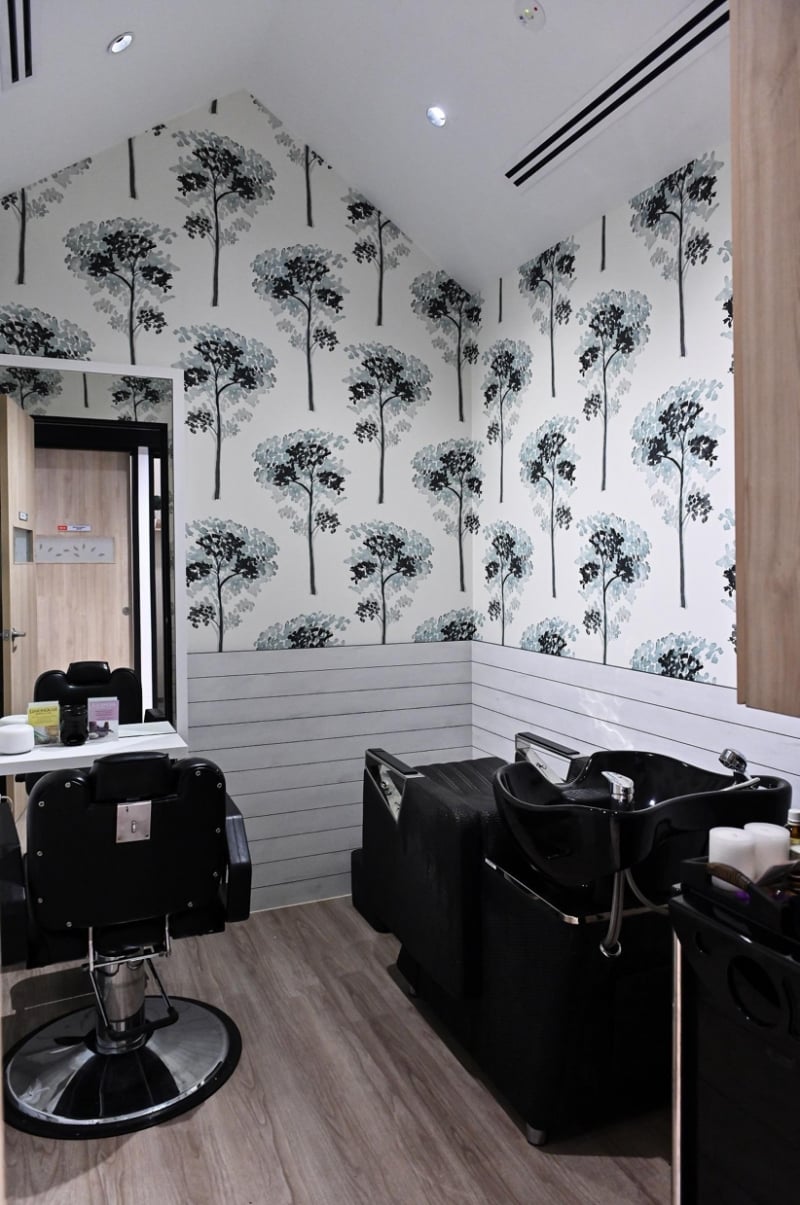 Next up: Your highly-anticipated treatment commences in the treatment room!
Our hijabi sisters will be pleased to know that Beijing 101 goes the extra mile by preparing a private, enclosed area for you to 'let your hair down' and enjoy your hair treatment in privacy. The hair consultant will gently apply a mask made with a blend of premium-grade herbs to your scalp and let your hair rest under a steamer for a short while. This is a critical step as it allows for better absorption of the nourishing ingredients that aim to detox and soothe the scalp. The mask, after left for a period of time, will be scrupulously washed off. The hair care consultant will then gently massage a unique-formulated tonic into your scalp. The session will conclude with a post-treatment analysis to unveil the visible improvements. Trust us, you will gape at the difference one treatment can do for you.
There is no reason for you not to give Beijing 101 a try. Beijing 101 has bagged many international accolades in the last four decades with an outstanding consumer satisfaction record to boot. A whopping 9 out of 10 of those who have tried Beijing 101 hair treatments have seen a positive improvement in their hair health, and you can be one of them, too!
For a limited period of time, you can enjoy the Customized Hair Care Treatment
 

at just
$40
instead of the usual price of $524. On top of that, you can snag a
Fairprice voucher worth $20
when you sign up today! Talk about getting more bang for your buck.
Also Read: 9 Hair Care Tips For Hijab-Wearing Muslim Women
5. Giving yourself a scalp massage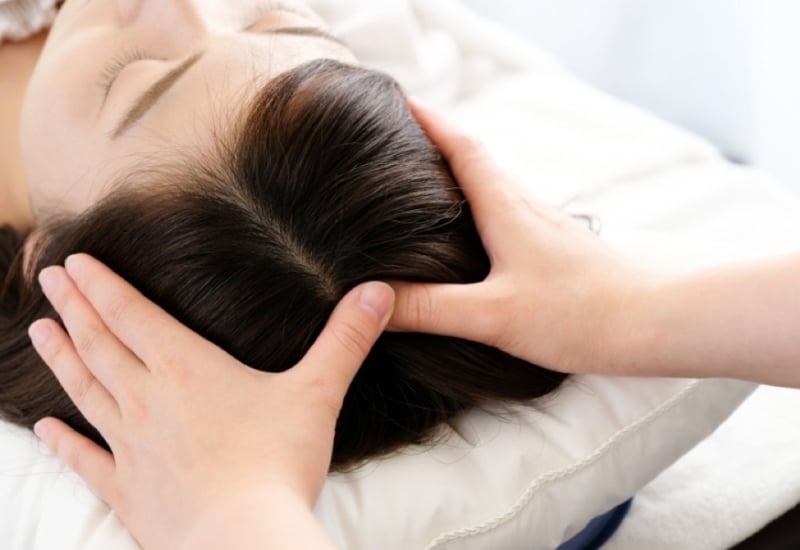 Do you agree that getting a scalp massage is one of the best parts about paying your neighbourhood salon a visit? Aside from the enjoyable sensation of deep relaxation, it boasts a plethora of benefits that make it worth incorporating into your hair care routine. 
A scalp massage essentially entails manipulating your fingertips to apply varied pressure on different sections of your head. This effectively stimulates nerves, muscles, and blood vessels, improving overall circulation. When done on a daily basis, scalp massages are believed to encourage hair growth on top of combating dandruff that flakes off your scalp. 
You can easily give yourself a scalp massage in the comfort of your home — inside the shower when working your shampoo into a rich lather, or while applying some serum or oil to tame your unruly kinks. Aim to massage your scalp several times a day, with each lasting at least five minutes per session. 
If you are not nimble-fingered, perhaps you can leave the task to the skilful professionals at Beijing 101. The Signature Meridian Herbal Treatment at Beijing 101 comprises a scalp massage that targets several acupuncture points. You can choose from four different types of massages namely Overall Well Being, Tension, Stress, and Sleeping Disorders to meet your needs. All that's left is for you is to allow the adroit hair consultant's gentle strokes lull you to a power nap.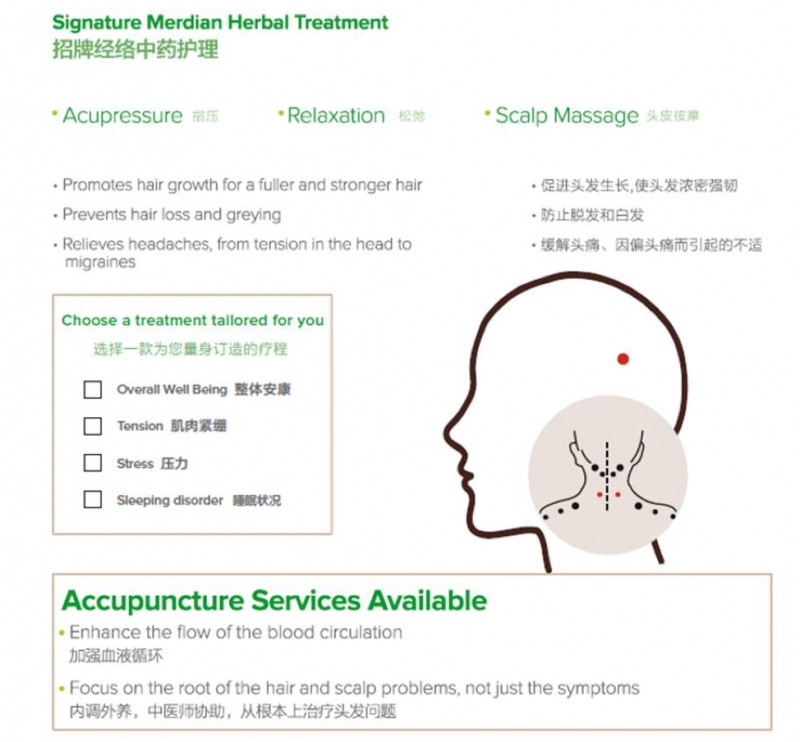 There you have it; five hair care routines (including an unmissable hair treatment) that you might have lost sight of — until now, that is! For just $40, you can reap the benefits of Beijing 101 Customized Hair Care Treatment (U.P $524). Yes, you read that right. Additionally, you will receive a Fairprice voucher worth $20 when you sign up today! What are you waiting for? The earlier you start, the earlier you'll reap the benefits! Invest in your hair — you wear it every day, after all.
Book your Customized Hair Care Treatment Now!
---
Brought to you by Beijing 101.