In recent years, Muslims in Singapore have been spoilt silly with the availability of food in the local gastronomic landscape. With the opening of cafes and halal conversion of famous establishments, there are plenty of choices to dine out. With that said, halal fine dining in Singapore has not been spared. Whether you're out to treat yourself, impress a date or a business client, these fine dining options ensure an unforgettable experience.
1. The Halia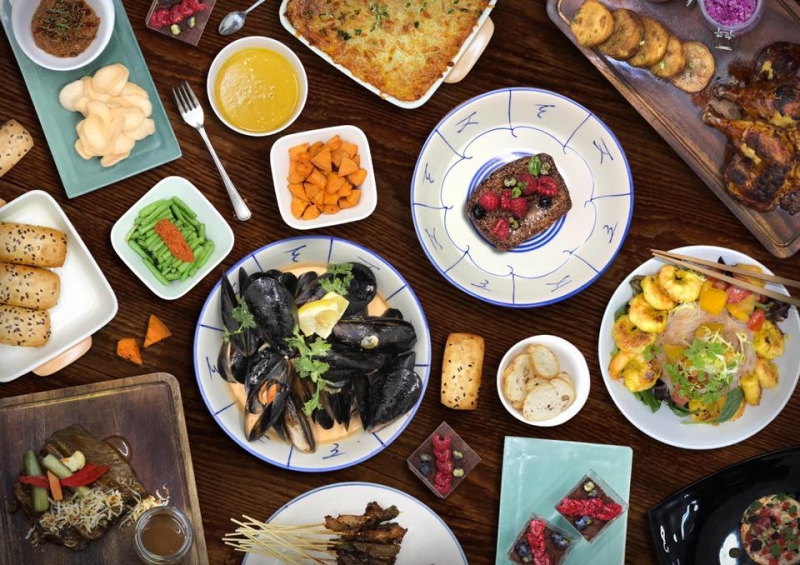 Since receiving its halal certification in 2017, The Halia has been a crowd favourite. Nestled amongst the lush surroundings of Singapore Botanic Gardens, what greets you as you enter is the calm serenity of endless trees that makes for a comfortable yet luxurious dining experience.
This restaurant serves up modern European dishes with a traditional Asian touch, offering various options, including all-day breakfast, brunch, set lunches, kids meals, and communal feast menus. Favourites include the Halia Chilli Crab Spaghetti, Sous Vide Chicken Leg, Celeriac Lagsana and Sticky Toffee Pudding with Butterscotch and Vanilla Ice Cream.
Address: 1 Cluny Road, Ginger Garden, Singapore Botanic Gardens, (S) 259569 (enter via Tyersall Avenue)
Opening Hours: Mondays to Thursdays, 9am- 9.30pm; Fridays, 9am – 10pm; Saturdays, 10am – 10pm; Sundays, 10am – 9.30pm.
Contact: +65 8444 1148
2. Carousel @ Royal Plaza on Scotts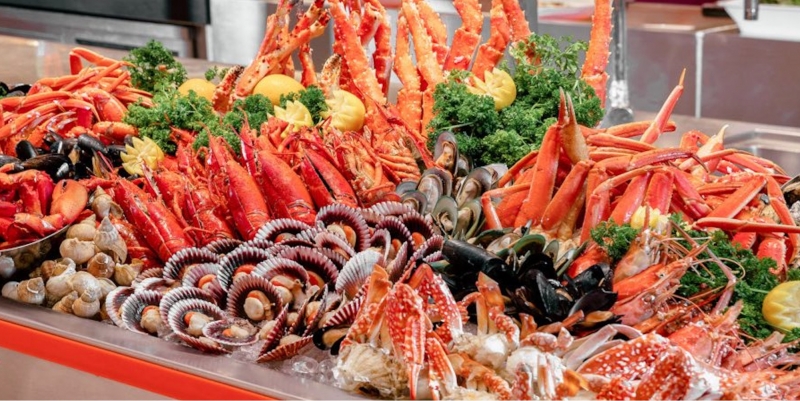 If you prefer a buffet setting, Carousel is one of the best places to go. Centrally-located in town at Royal Plaza on Scotts, this restaurant offers its buffet spread all day – with pricing plans for breakfast, lunch, high tea and dinner. If you're one to appreciate different cuisines, your tummy will be happy to find an incredible selection of food here. They serve pastas, teppanyaki, tapas, chicken tikka and even fresh seafood. It's amazing how they're able to nail so many different cuisines at once!
Address: 25 Scotts Rd, Royal Plaza, Singapore 228220
Opening Hours: Mondays to Sundays, 6.30am – 10am, 12pm – 2pm, 3.30pm – 5.30pm and 6.30pm – 9.30pm
Contact: 6219 3780
3. Gion Dining Japanese Restaurant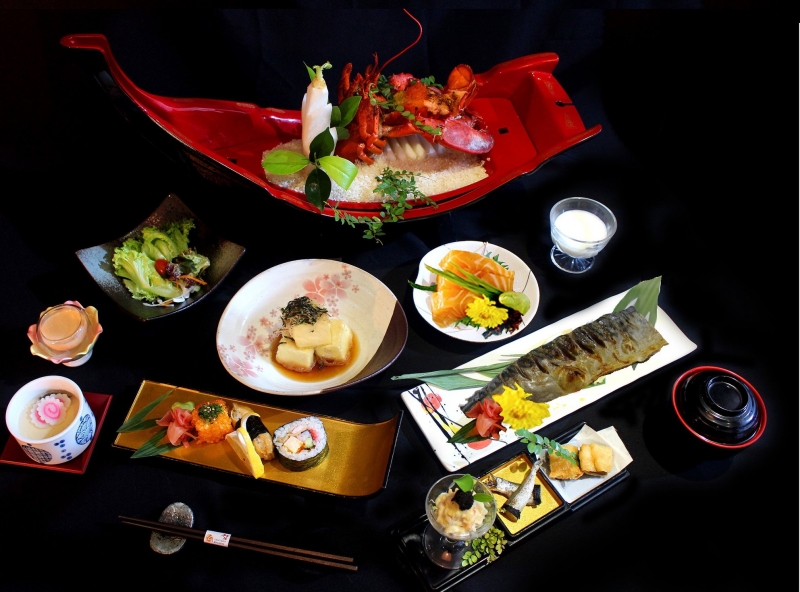 Gion Dining is led by Madam Wang Yanli, an avid food entrepreneur who has over two decades of experience in managing Japanese fine dining. The journey toward becoming halal started with finding close alternatives to common ingredients in Japanese cuisine that may contain alcohol, like soy sauce and mayonnaise. These were replaced with tastier alternatives, making sure that they're able to provide Muslim customers with high-quality Japanese food.
Even though it's an upscale Japanese restaurant, you'll surely feel relaxed dining at Gion due to its serene surrounding. Its full-height glass windows and green indoors enhance the experience of Japanese fine dining.
Address: 20 Ah Hood Road, #01-19 Zhongshan Mall (S) 329984
Opening Hours: Daily, 11.30am – 3pm, 5.30pm – 9.30pm
Contact: +65 6444 9989
4. Royz Et Vous Specialty Coffee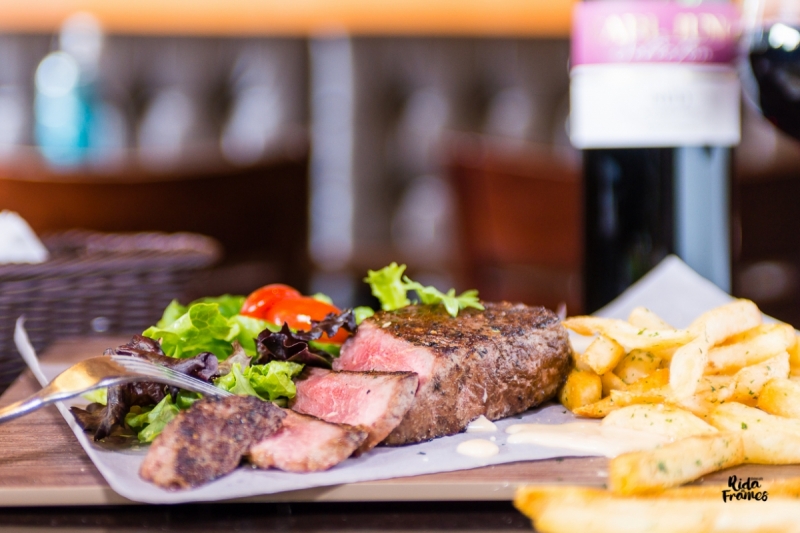 Don't let the name "Specialty Coffee" fool you. Yes, the coffee here is delicious, but everything else on their menu is equally as delicious – specifically their smoked duck and steak dishes. This Muslim-owned cafe offers mid-range prices, but the ambience and the plating of dishes gives it an upscale feel.
Address:
Telok Ayer
137 Telok Ayer Street #01-01, (S) 068602
(Located opposite Thiam Hock Keng Temple)
Chai Chee
750 Chai Chee Road #01-16, Viva Business Park, (S) 469000
(Located near the water fountain after the main entrance)
Opening Hours: Depends on location, refer here for more details.
Contact: Telok Ayer – 6293 0270 | Chai Chee – 6636 3537
5. Asian Market Cafe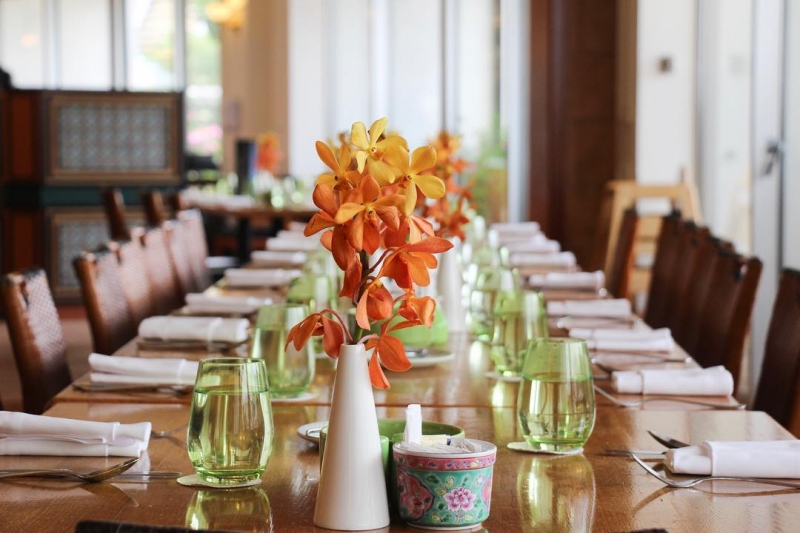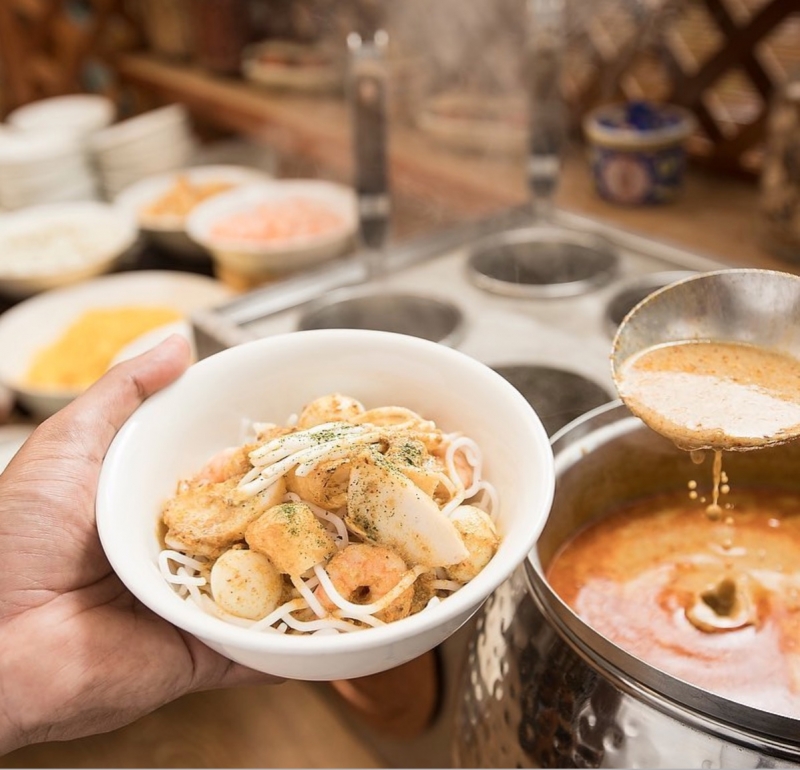 On Level 2 of Fairmont Hotel, Asian cuisine has been completely transformed. Introducing traditional Asian dishes in a fine dining setting, Asian Market Cafe elevates local favourites and contemporary regional delicacies to form a glorious buffet of authentic pan-Asian food.
The atmosphere here is wonderful, complemented by the various live-action stations that will treat you to a visual feast.
Address: 80 Bras Basah Road (S) 189560 (Level 2 of Fairmont Hotel)
Opening Hours:
Lunch
Mondays to Fridays, 12pm – 2.30pm; Saturday & Sunday, 12pm – 4pm
Dinner
Sundays to Thursdays, 6pm – 10pm; Fridays & Saturdays, 6pm – 10.30pm
Contact: +65 6431 6156
However, do take note that they are currently closed for a fresh new look and will reopen in mid-July 2019.
6. Hararu Izakaya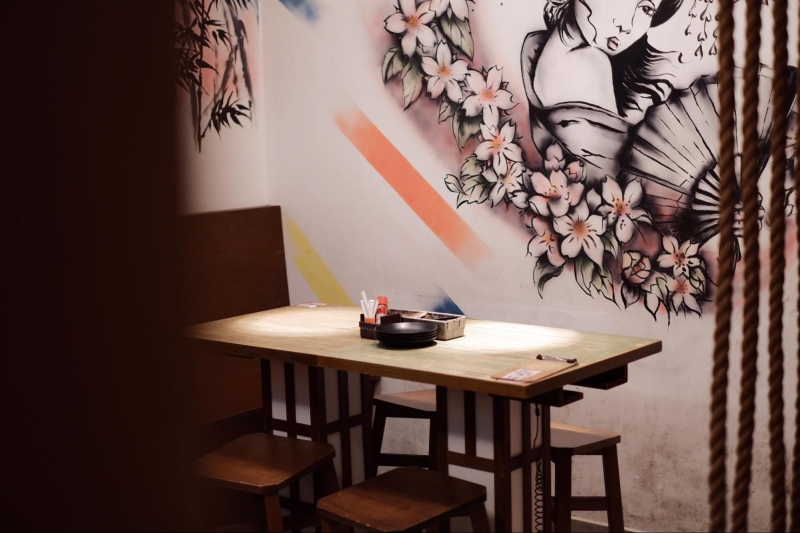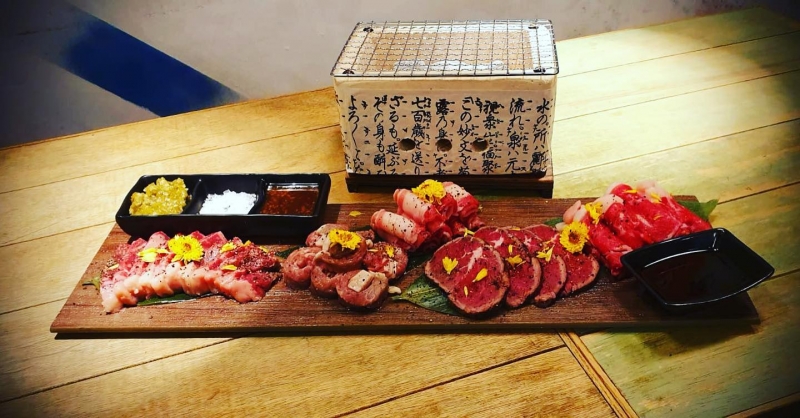 Imagine this: you're sitting in a halal Japanese izakaya, devouring the sweet taste of wagyu beef… until you realise – wait. Aren't izakayas basically Japanese pubs? Izakaya translates to "to stay in a sake shop."
But lo and behold – a halal izakaya does exist on our shores. Housed in a two-storey shophouse on Bussorah Street, the restaurant's interior follows traditional Japanese design, with the dining setup following a traditional Tatami. It's a Japanese bar that does not serve alcoholic beverages or pork. Instead, its charcoal-grilled dishes take all the attention from Muslim customers.
Address: 16 Bussorah Street (S) 199437
Opening Hours: Daily, 12pm to 11pm (Last order is at 10pm)
Contact: +65 6444 9989
Also read: Best Halal Italian Restaurants in Singapore – Pasta, Pizzas and More