Imagine al dente pasta sprinkled with parmesan cheese or thick yet crispy pizza crust and stringy cheese. Nothing screams like a cheat day meal than delectable and authentic platefuls of pasta and pizza – they're always worth the calories!
Halal Italian food is easily available in many restaurants sprawled across the island. But we've rounded up the best of the best halal Italian restaurants in Singapore that serve up an array of legit Italian dishes from ravioli to tortellini.
1. Positano Risto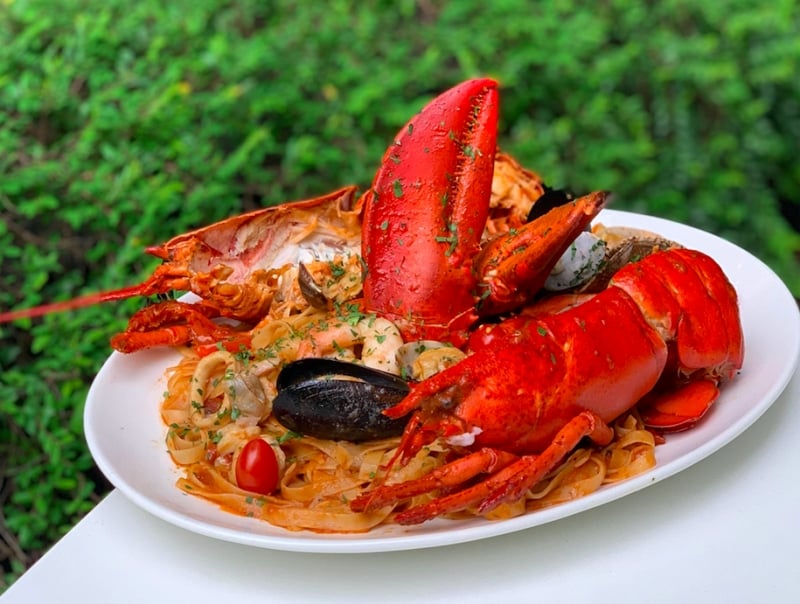 Located in the bustling area of Bussorah Street, this halal Italian restaurant in Singapore is definitely worth the crazy crowds. Positano Risto is a crowd favourite as it serves up a plethora of delectable pasta and pizzas. While you're there, be sure to order yourself their Whole Boston Lobster Fettuccine and the Handmade Thin Crust Pizza! They also have plenty of meaty options such as the Lamb Shank and Premium Angus Ribeye for those looking for more protein-packed dishes.
#HZtip: If you're heading to Kuala Lumpur, do check out their outlet at Publika.
Address: 66 Bussorah St, Singapore 199479
Hours: Daily, 11.30am – 10pm
2. Kucina Italian Restaurant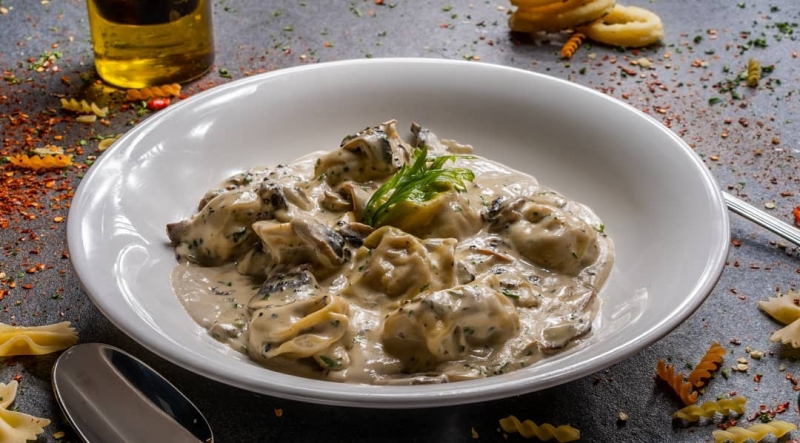 Get ready for a taste of Italy without having to leave Singapore. Kucina's menu features an array of authentic Italian dishes from homemade pasta to hand-stretched pizzas. Their extensive selection is not for the faint of heart, with choices of unique Italian delights such as risotto and gnocchi. Plus, you have a choice of the traditional tomato or white sauce for your pizza base. You'll truly be treated to a full halal Italian feast here!
Address: KINEX Mall, 11 Tanjong Katong Rd, #B1-09/10 OneKM Mall, Singapore 437157
Hours: Daily, 11.30am – 10pm
3. Tipo Pasta Bar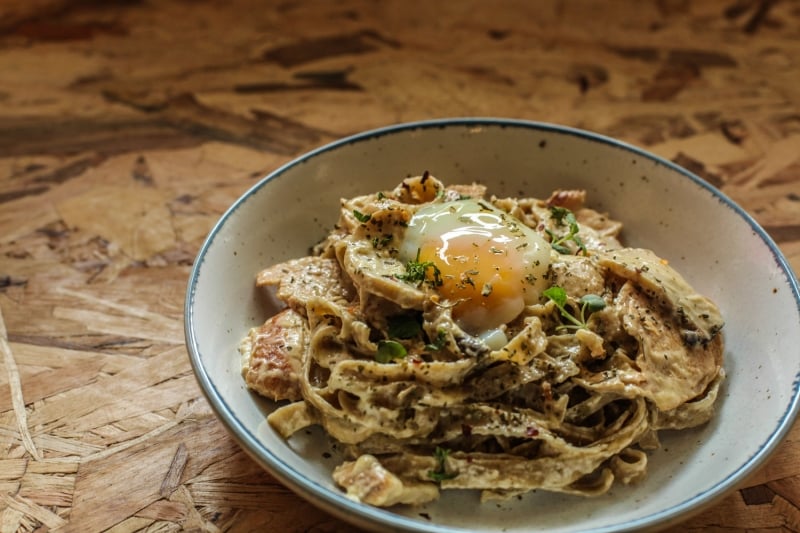 If you're suffering from "authentic pasta" syndrome after your vacation in Italy, then you should head down to this quaint halal restaurant for a pasta fix. Tipo Pasta Bar may be the new kid on the block, but it doesn't need any introduction. Part of the Black Hole Group, this halal Italian joint offers Muslim patrons a selection of artisanal handmade pasta. Their pasta permutations are infused with fragrant herbs such as dill and saffron. Besides their readily available menu, you could also customise your own pasta dish!
Address: 785 North Bridge Rd, Singapore 198753
Hours: Daily, 12pm – 10pm
Also read: Jewel Changi Airport: (Soon-To-Be) Halal Food To Look Out For
4. Krave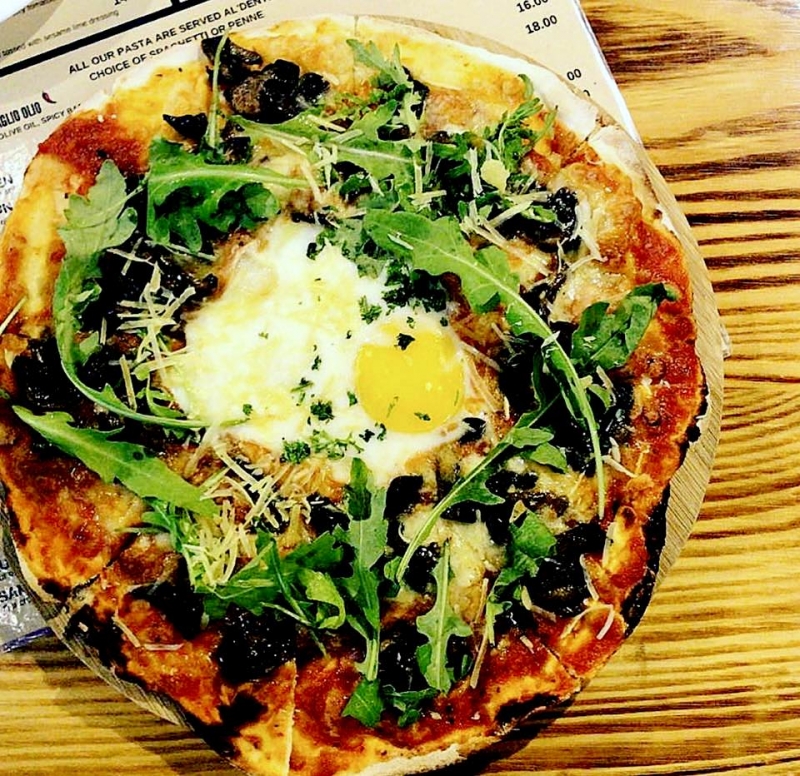 This Malay and Western fusion eatery is also situated in the popular Bugis-Arab Street area. Krave is a great halal restaurant for you to satisfy your Italian cravings. Their exciting menu features an eclectic mix of Italian dishes with an Asian twist. Don't miss out on their crowd-pleaser Cremoso Champignon Deluxe, which includes a generous serving of Beef bacon slices, wild mushroom and covered in sinfully creamy Parmesan sauce.
Address: 28 Bali Lane, Singapore 189864
Hours: Tuesday – Thursday & Sunday, 11.30am – 10pm; Friday – Saturday 11.30am – 11pm; Closed on Mondays
5. The Bravery Cafe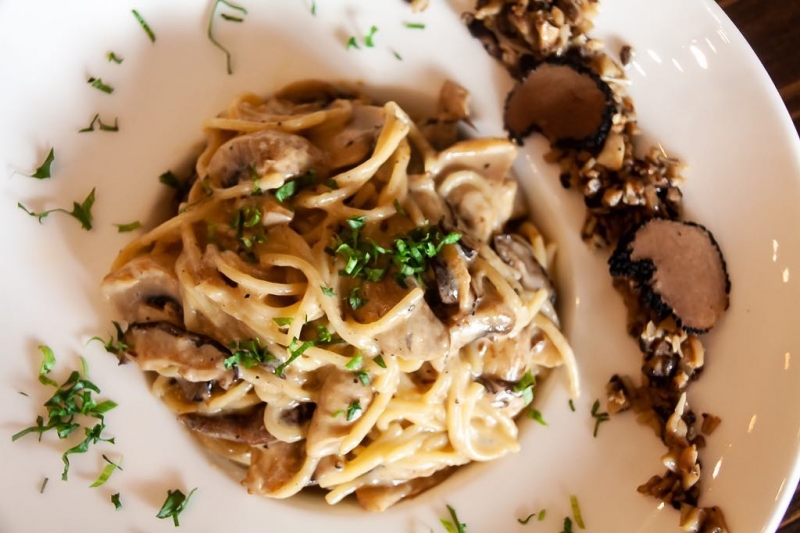 This Muslim-owned cafe may be your typical hipster brunch spot, but its delicious Italian dishes are the reason why Muslim customers keep coming back. The Bravery Cafe is perfect for group hangouts because their extensive menu ensures that all your distinct cravings are satisfied. Their selection of halal Italian dishes varies from the hearty Steak Spaghetti to the simple Al-Funghi Pasta. Or if you're looking to kick back and relax, be sure to order yourself a cup of their popular Lavender Latte.
Address: 66 Horne Rd, Singapore 209073
Hours: Thursday – Sunday, 9am – 6pm; Friday – Saturday, 9am – 10pm
6. I Am Cafe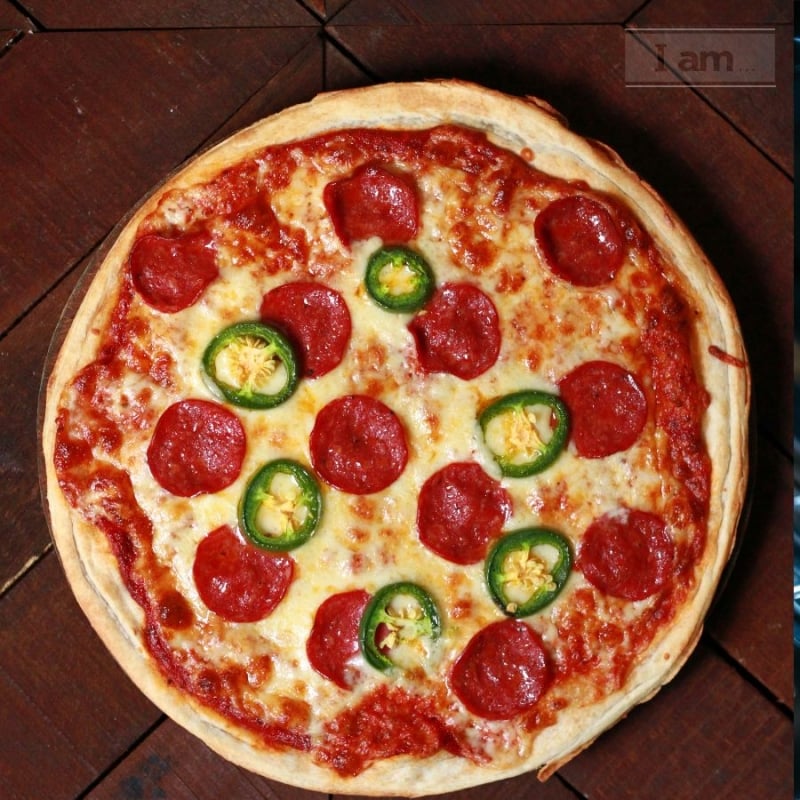 I Am Cafe is an alfresco dining spot that serves up a myriad of halal Italian dishes. Whether it's their popular Meatball Pasta or the unique Shrimp Loca Pizza, their extensive menu will have you covered. With more seating options, you can choose to dine in their alfresco or their new indoor seats on the second floor. Be sure to stop by after a tiring day of shopping down Haji Lane.
Address: 674 North Bridge Rd, Singapore 188804
Hours: Monday – Thursday, 9am – 11pm; Friday – Saturday, 9am – 1am; Sunday 9am – 10pm
7. Royz et Vous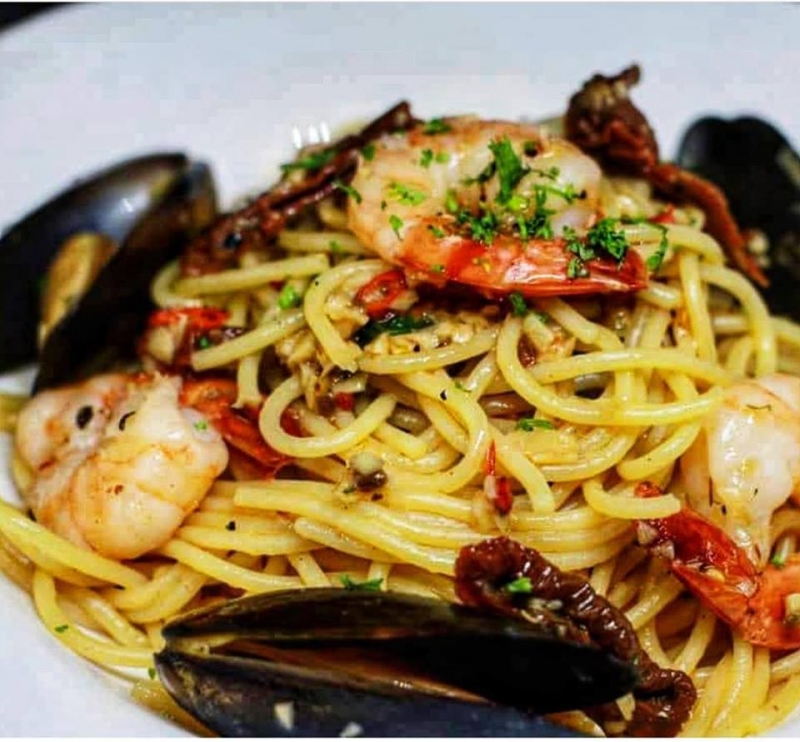 Though they started off at Bali Lane, Royz et Vous is so popular among Muslim foodies that it has opened at two locations. You can expect simple halal Italian dishes such as the Carbonara or those with a unique twist like the Soft Shell Crab Arrabiata. They also serve up plenty of other interesting Western dishes that would leave you wanting more from the popular Smoked Duck to the Ayam Bakar Poke Bowl.
Address: 137 Telok Ayer Street, #01-01 Singapore 068602 and 750 Chai Chee Road, #01-16, Viva Business Park, Singapore 469000
Hours: Depending on the outlet
Trust us, you wouldn't need to buy a round trip ticket to Rome in order to taste authentic yet halal Italian food. These halal Italian restaurants in Singapore will make all your Italian dining dreams come true!
Also read: Best Halal Burger Joints in Singapore That Are Not Fast Food Chains