Japan has been luring an increasing number of Muslim travellers. With the 2020 Olympics drawing near, Japan is trying its best to accommodate the needs of Muslim travellers with halal food, prayer spaces and of course, mosques.
Most mosques in Tokyo are situated near local Muslim communities. Travel is all about creating new ties among the ummah. Hence, Muslim travellers who visit these mosques will be able to interact with the local Muslims. Did you know that the city of Tokyo has the most mosques and musollahs in Japan? Check them out as you uncover Tokyo!
Shibuya
Shibuya is a popular district among young Muslim travellers due to its vibrant shopping and entertainment area. It is constantly swarmed by visitors daily. From shopping to delicious halal Japanese food, you will never be bored in Shibuya. Be sure to cross the famous Shibuya Crossing and spot the Hachiko statue!
Tokyo Camii & Turkish Culture Center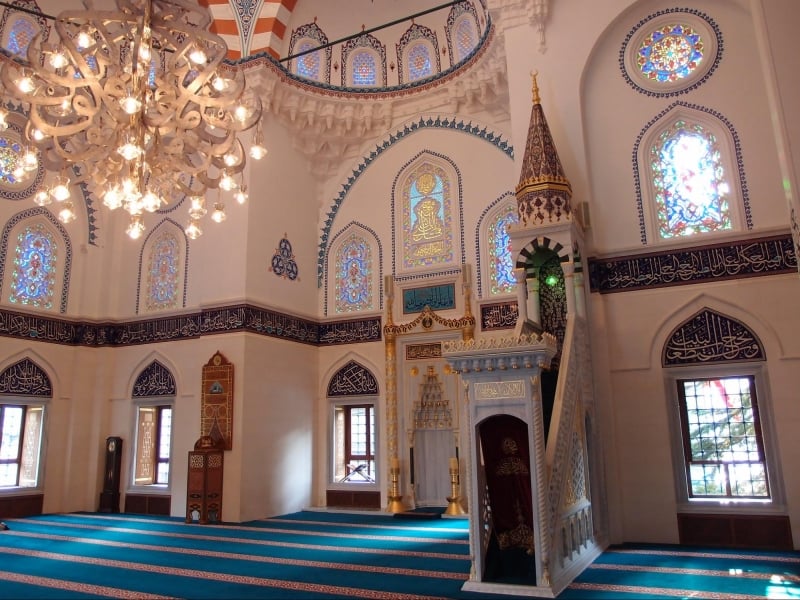 Address:  1-19 Oyamacho, Shibuya City, Tokyo 151-0065, Japan
Nearest train station: Yoyogi-Uehara station, Higashi-Kitazawa station
Minato
The Minato area has plenty of exciting sights in this area such as Tokyo Tower, Roppongi and the famed Tsukiji Market. Minato is saturated with Japanese arts and culture. Don't miss out on the bird's eye view of Tokyo from Roppongi Hills Mori Building's Sky Deck.
Arabic Islamic Institute Mosque (Hiro-o Mosque)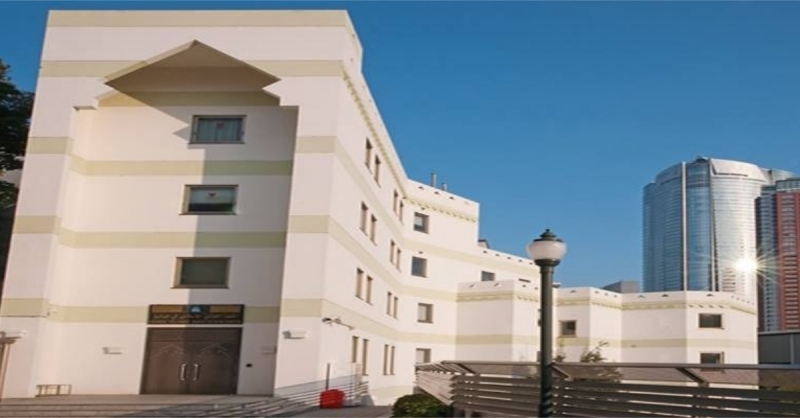 Address: 3 Chome-4-18 Motoazabu, Minato City, Tokyo 106-0046, Japan
Nearest train station: Azabujuban station, Hiro-o station
Toshima
Neighbouring the renowned Shinjuku area, Toshima is home to many Japanese universities. But there are many attractions for Muslim travellers to check out especially if you're a Pokémon fan. Spot the huge Pokémon megastore where you'll find anything and everything Pokémon. Otherwise, you should check out the Sunshine Aquarium, home to a diverse family of sea creatures. Or get to the top of the Sky Circus Sunshine 60 Observation Deck, where Muslim visitors can try out the VR swing coaster!
Otsuka Mosque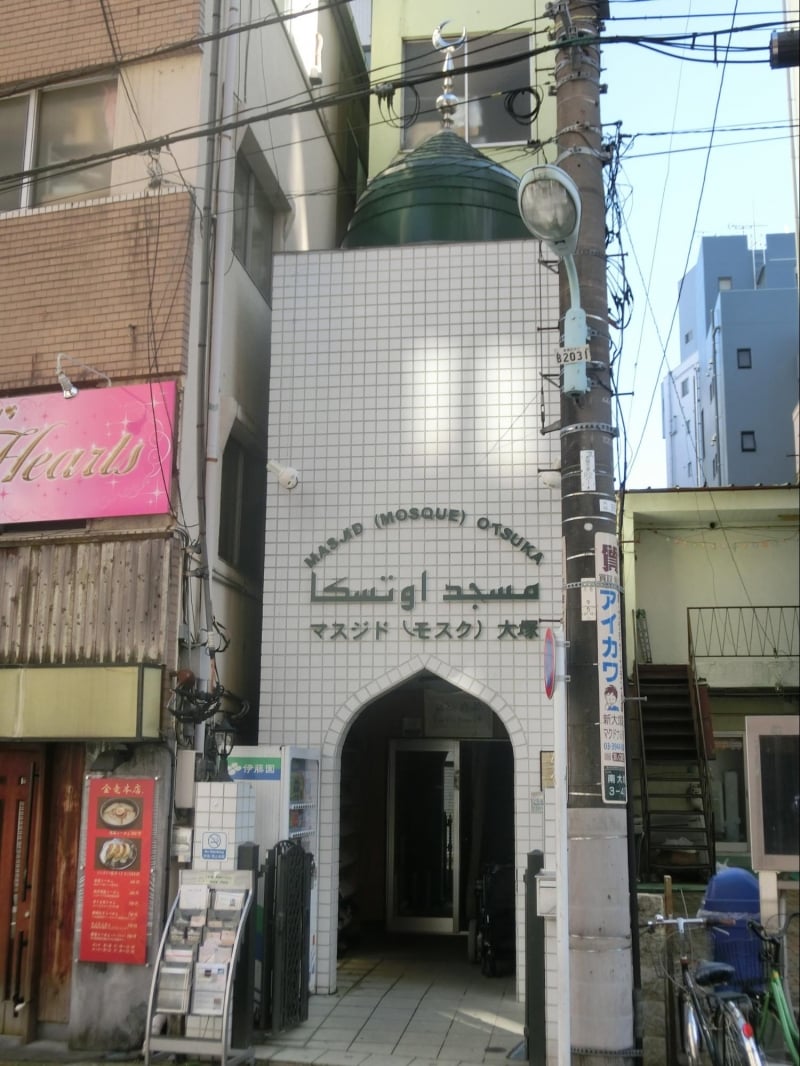 Address: 3 Chome-42-7 Minamiotsuka, Toshima City, Tokyo 170-0005, Japan
Nearest train station: Otsuka station, Mukohara station,
Taito
As one of the smallest wards in Tokyo, Taito is still bursting with excitement. Be instantly transported back to old Tokyo as you arrive. Head over to the popular Asakusa area to snap a photo of the red lanterns at Sensoji Temple. After that, stroll along Nakamise Shopping Street to purchase your favourite delectable Japanese snacks and traditional items like the kimono.
Masjid Assalam Okachimachi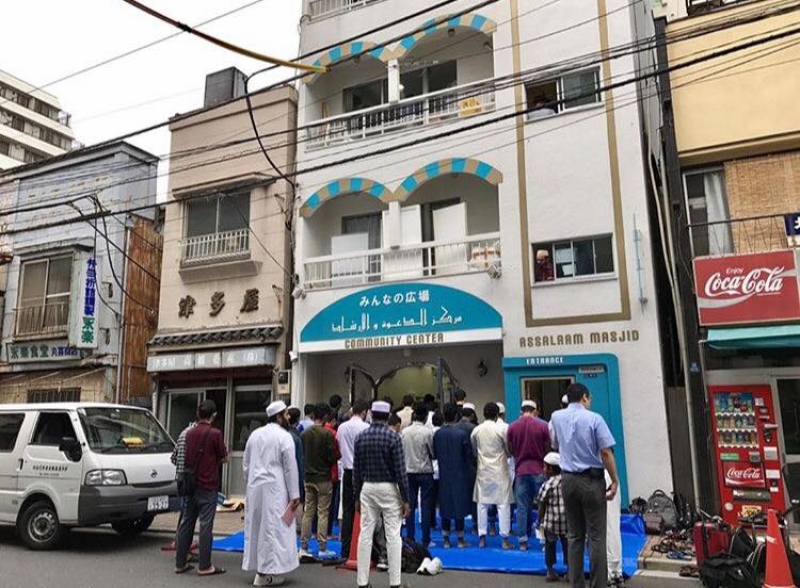 Address: 4 Chome-6-7 Taito, Taito City, Tokyo 110-0016, Japan
Nearest train station: Nake-Okachimachi station
Asakusa Masjid (Darul Arqam)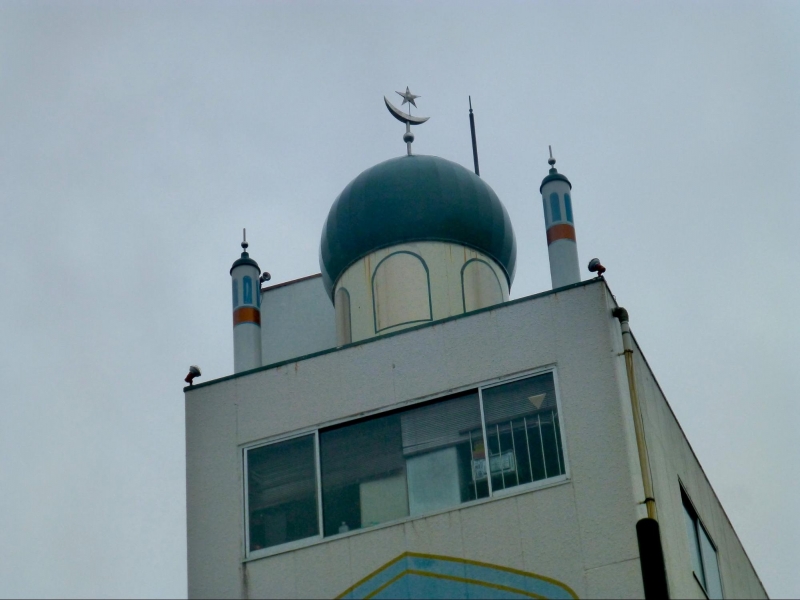 Address: Japan, 〒111-0025 Tokyo, Taito City, 9, 東浅草1丁目9-12
Nearest train station: Iriya station
Katsushika
Take your time as you stroll along to enjoy nature in this otherwise concrete jungle. Katsushika is best known for its stunning parks. Be prepared to be entranced by acres of lush greenery and vibrantly coloured flora fauna at Mizumoto Park and Kitanuma Kōtsū Park. There are also many temples where you'll be able to get a peek into the daily lives of the Japanese.
Ohana Chaya Masjid (Makki Masjid)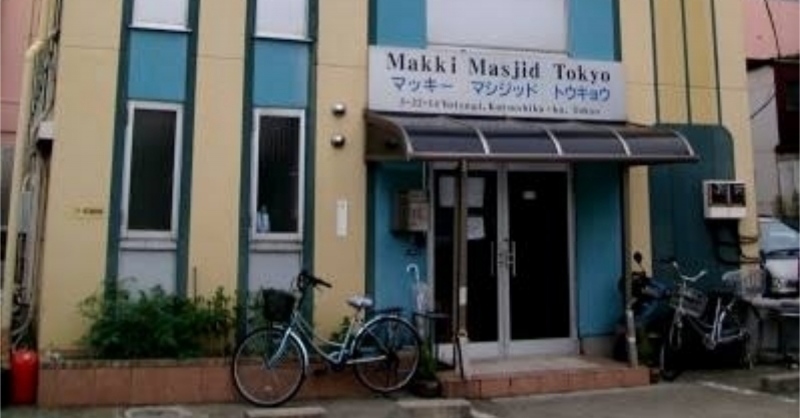 Address: 5-22-11, Yotsugi, Katsushika-ku, Tokyo
Nearest train station: Ohanajaya station
Hachioji
Escape the bustling city streets and enjoy the fresh air at Hachioji. Hop on a cable car up Mount Takao, which stands at 559 metres and is surrounded by lush forests. If you're up for a little more excitement, channel your inner child at the Sanrio Puroland. This indoor theme park is where you'll be able to meet Hello Kitty and her friends. Alternatively, enjoy a splashing good time at Tokyo Summerland especially if you're visiting during the warm summers.
Masjid Hachioji Al-Tawheed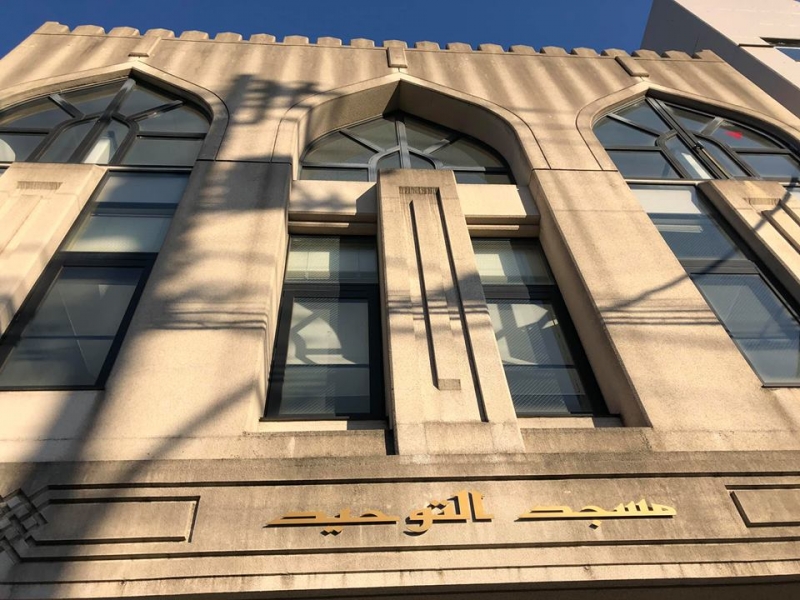 Address: 36-6 Hiraokacho, Hachioji, Tokyo 192-0061, Japan
Also read: Mosques in Tokyo: Here's Where to Pray