Since I was little, my mother has always reinforced the importance of travel and the value that it brings. With both my parents in the airline industry, I was blessed with numerous opportunities to venture all over the globe. Some destinations have left a greater impact than others but above all, I found my favourite travel buddy – my mother.
Some prefer travelling alone, some enjoy the company of their pals but I have to say that travelling with my mother has taught me the most about myself. Trips with her truly have broadened my horizons and I couldn't be more grateful.
From unravelling Oman's hidden gems and tucking into sumptuous Nasi Padang in Jakarta, to being a kid all over again at Tokyo DisneySea, these precious experiences will be something I'll never forget. The lessons that these trips have imparted me with will also be etched in my mind for life.
1) I've learnt to be more patient when responding to challenges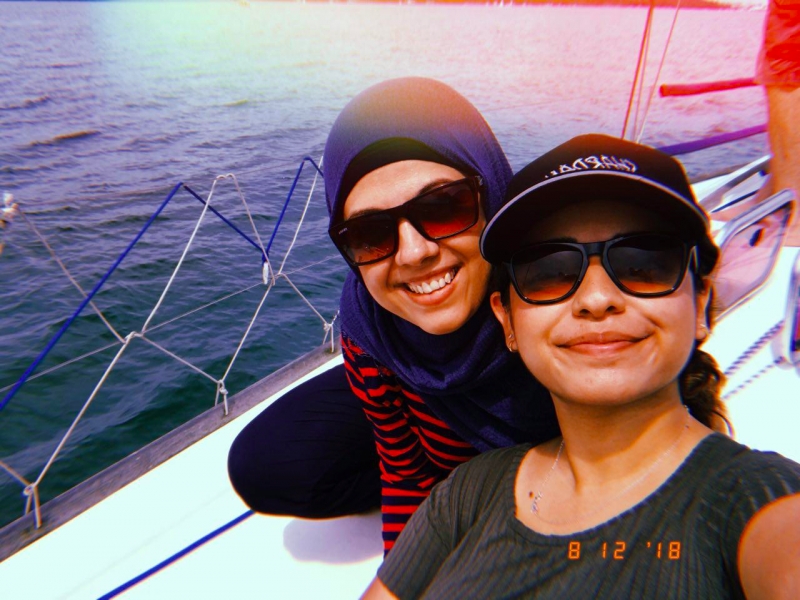 Whenever I travel with my mother, I find it exceptionally comforting to know that she is always calm and composed in most instances. Even if there are humps and bumps along the trip or mishaps that unfortunately happen, she always maintains her positivity and reassures me that everything happens for a reason.
Knowing how snappy I can be when things don't go my way (it's a bad habit… I know), she helps to bring back that balance and diffuse the intensity of the situation. As a result, I've learnt to be a lot more patient. I try to think less with my heart (and all those emotions that come with it) and be more rational.
It's easier said than done for sure because, in the heat of the moment, you're more likely to react on impulse. But when you have someone that knows how to neutralise the situation, you can respond a lot better.
2) I've learnt to embrace unpredictability
Let's face it, in every trip that you've probably gone on, there's bound to be unforeseen situations that cropped up. Some might be easier to handle (losing your hotel key card) while others might need more efforts and help rendered (losing your passport). It's also human to tend to panic when such scenarios arise.
My mother always reminded me that when things like that happen, it's alright to take a moment to react but she always reinforced that the recovery stage is the most crucial. It's never about the problem itself but how you react to the problem that will determine the outcome.
There's a reason why there's travel insurance because truly, no trip can be guaranteed to go smoothly all the time. But when you learn to embrace unpredictability, you're better prepared to handle adverse ad-hoc situations wisely and not be left a wreck.
3) I've learnt to appreciate everything that I have back home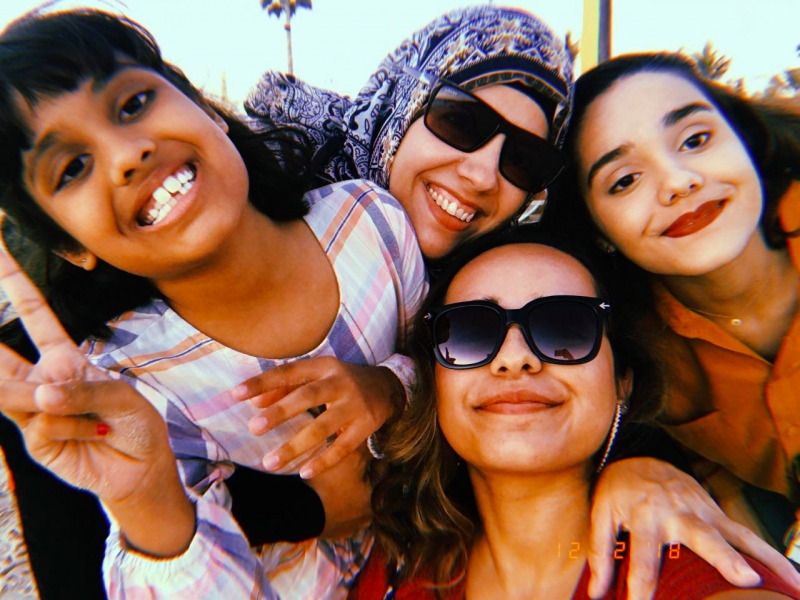 The novelty of travelling to a new destination and embarking on a journey is pretty enthralling. It's easy to get lost in these fleeting moments especially when you feel this overwhelming sense of euphoria. My mother always reminds me of the importance to be grateful for the opportunities granted. At the same time, she always tells me that it's important to reflect on the blessings that I have been bestowed with.
Whenever I travel, sometimes I get carried away and I assume it to be a form of lifestyle. I get caught up in the luxe way of life, the VIP treatment and being able to spend lavishly. She makes sure that I remain grounded and that I don't waste away or shop on impulse. I won't forget this line that she always utters, "Appreciate whatever that He has blessed you with, and He will bless you with even more."
4) I've learnt to always live in the present
At times, travel leaves me feeling dreamy and the whole "wanderlust effect" seems to be pretty legit. It makes you envision future trips to far-flung magical destinations.
Think: Cappadocia with the captivating hot-air balloons whimsically drifting amidst the golden-hued skies. Honolulu with the classic Waikiki Beach where you can dip in cerulean waters. Istanbul with the ethereal Blue Mosque that is a majestic sight to behold. My mother has a way of always pulling me back to reality and I've learnt the importance of living in the present through that.
You can't live the same experience twice and the prevalence of social media has also left us so distracted. We tend to capture photos and videos of places that we've never been to and we put so much focus on that to the extent that we miss out on the whole experience. I'm a culprit too (my mother would certainly agree).
As much as we want to snap that killer selfie with the Statue of Liberty in the background or pose in front of the Taj Mahal, take a moment (sans all the gadgets) to just breathe in the moment and be present.
5) I've learnt to thank The Almighty for allowing me to see His creations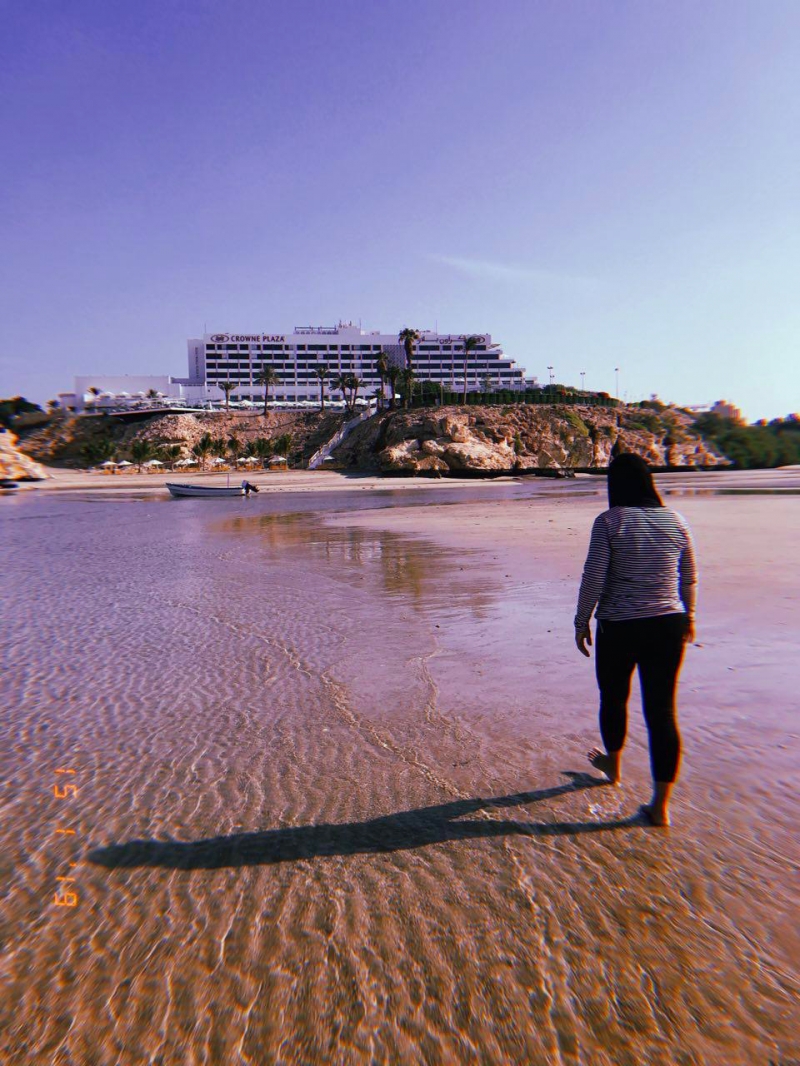 The most important lesson that I've learnt after travelling with my mother is to always express my gratitude. She reiterates the importance of religion and how it is only with His will that I am able to explore fascinating cities. She paints the bigger picture for me and through that, I can better understand the depth of what she means.
She brought me into this world and encouraged me to live life to the fullest. Then, she brought me around the world and saw me living life to the fullest. Mama, I've learnt so many lessons from all the journeys we've shared together and I will be eternally grateful. It's been extraordinary and I look forward to more trips in future.
Happy Mothers' Day, Mama. I love you.