Though not as popular as other cities in Sabah, Sandakan is actually full of charming heritage sites and diverse wildlife. Sandakan was once the heart of the hustle and bustle of Sabah. However, the once-capital of Sabah was wrecked by the world war. Only four buildings stood amongst all that rubble after that. Nevertheless, Sandakan has recently been rebuilt to its former glory. 
Upon arrival, Muslim travellers may be intrigued by its somewhat rundown buildings and old-town charm. There are plenty of things to do here! From its historically-filled attractions to marvelling at the famous orangutans, you'll be surprised by the adventure that awaits you. 
1. Wave to orangutans at Sepilok Orang Utan Rehabilitation Centre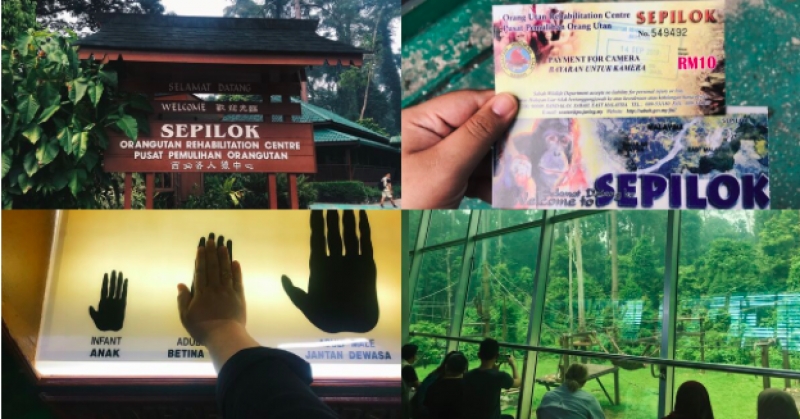 Founded in 1964, the Sepilok Orang Utan Rehabilitation Centre is where orangutans are rehabilitated before being released at Tabin Wildlife Reserve. There are 60 to 80 orangutans living within this reserve. Visitors can learn more about these precious animals at the educational centre. 
This centre is connected by wooden boardwalks through lush forests. You can also spot orangutans from the outdoor nursery, where visitors can sit in an air-conditioned room while watching orangutans swinging on ropes and playing with each other.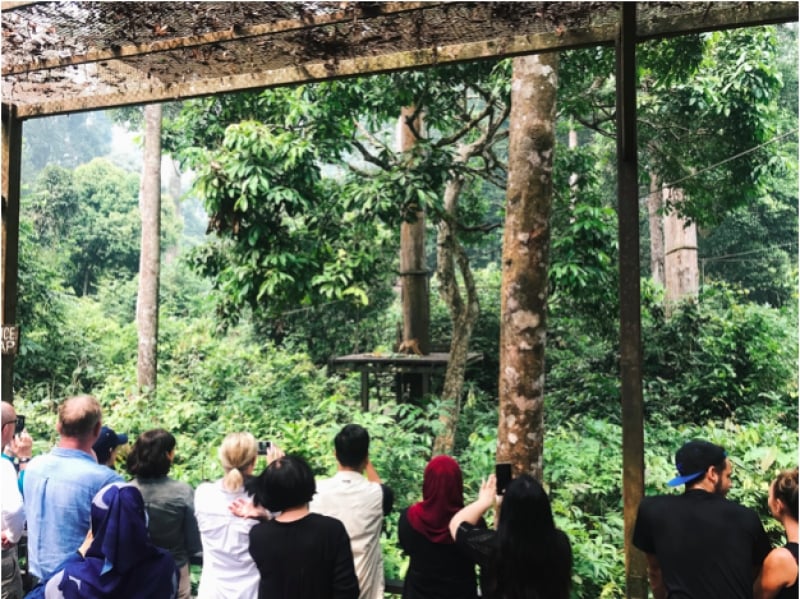 Be sure to look out for the orangutan feeding time at 10am! Please be reminded that these animals are able to roam freely, so it is important for visitors to not touch the orangutans when in close proximity. 
Address: Sabah Wildlife Department, W.D.T. 200, Sandakan, Jalan Sepilok, Sepilok, 90000 Sandakan, Sabah, Malaysia
Hours: Daily, 9am – 11am & 2pm – 3pm
2. Spot sun bears at the Bornean Sun Bear Conservation Centre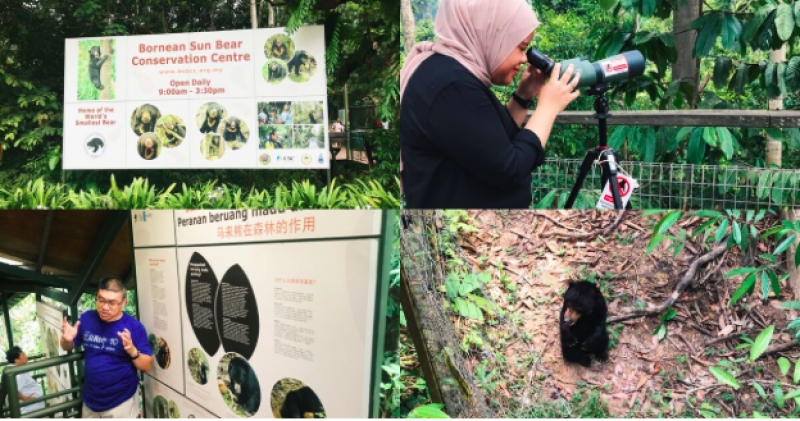 Across the Sepilok Orang Utan Rehabilitation Centre is the Bornean Sun Bear Conservation Centre. This conservation centre is relatively newer and was founded by 2017's CNN Hero, Dr Wong Siew Te. He is a wildlife biologist who has dedicated his life to saving and protecting Bornean Sun Bears from poachers. Sadly, sun bears are victims of illegal poaching as its organs are used for Chinese medicine. 
Besides the many informational boards about sun bears, visitors can walk along the elevated platform and attempt to spot the bears below. You will be at a perfect vantage point to snap photos of these furry animals! 
Address: Sabah Wildlife Department, W.D.T. 200, Sandakan, Jalan Sepilok, Sepilok, 90000 Sandakan, Sabah, Malaysia
Hours: Daily, 9am – 11am & 2pm – 3pm
3. Have brunch at San Da Gen Kopitiam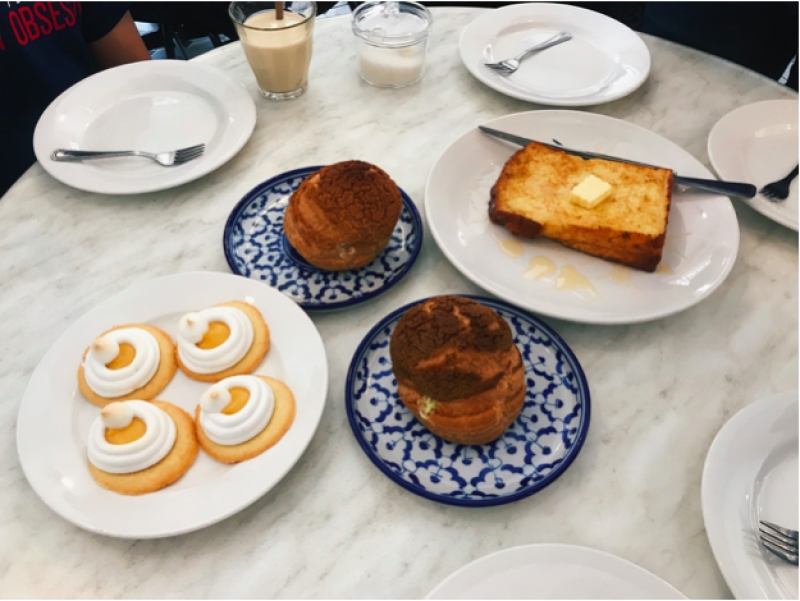 Step into this halal-friendly Chinese vintage cafe for a quick bite before starting your day in Sandakan's Old Town. Muslim foodies will notice the unique decor of old school biscuit tins and even a rickshaw when you enter San Da Gen Kopitiam. 
Browse their extensive menu comprising Asian staples which might make for a more filling meal. Alternatively, if you want a lighter brunch, sample their popular Salted Egg French Toast. For desserts, they're best known for their unique UFO tarts which are biscuits topped with meringue. Be sure to also leave some room for their Custard Puffs, which come in both durian and avocado flavours! 
Address: Lebuh Dua, Pusat Bandar Sandakan, 90000 Sandakan, Sabah, Malaysia
Hours: Daily, 8am – 5pm
4. Eat fresh seafood at Restoran Pasir Putih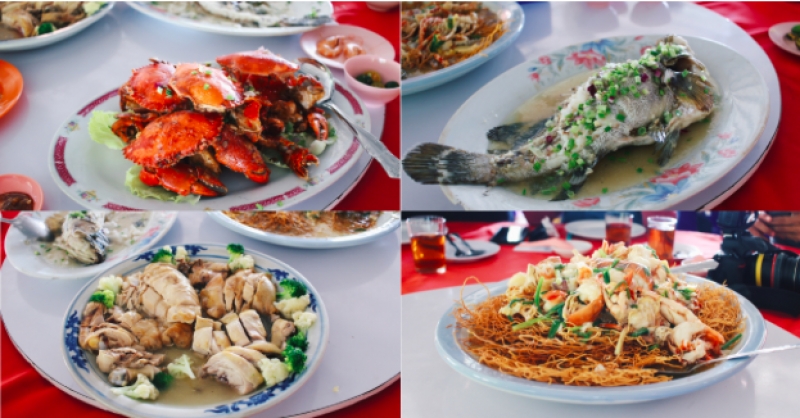 When you're at Sandakan's Pasir Putih beach, you simply have to stop by Restoran Pasir Putih and savour the fresh seafood. Muslim travellers might notice the difference in the local Sabahan cuisine compared to other Malaysian dishes.

The food doesn't usually feature any fanciful spices or sauces. It's typically seasoned with salt, pepper before being steamed or grilled to perfection. Not only is it healthier, but the taste of the sea also doesn't get lost in the dishes! 
Address: Mile 2.5, Jalan Batu Sapi, Sandakan, Sabah
Hours: Daily, 10am – 11pm
5. Learn about World War II's history at Sandakan Memorial Park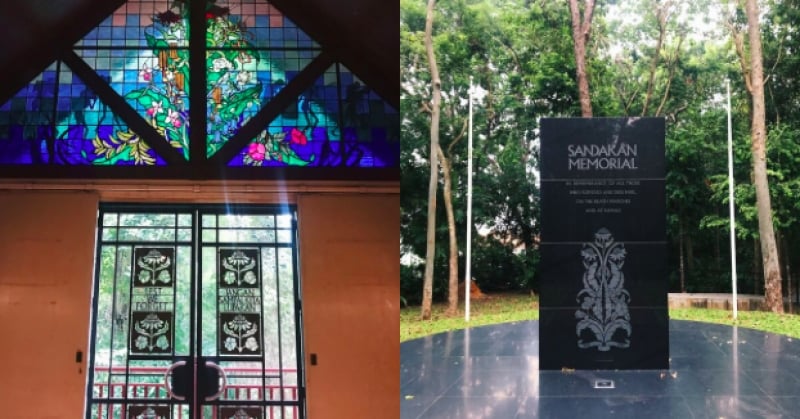 Sandakan was actual prominent during WWII as it was a site where Prisoners of War (POW) were transported here from Singapore. The Sandakan War Memorial was built on the former grounds of Sandakan camp and is dedicated to the lives lost during the Sandakan Death Marches. Visitors can learn more about the historical events that unfolded via its informative gallery.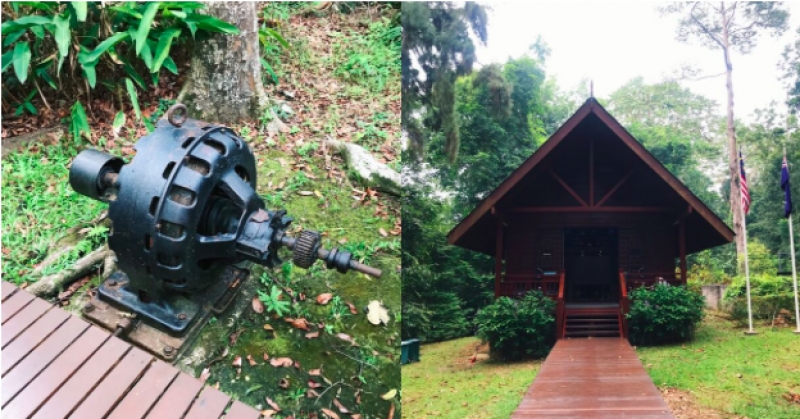 You'll also find various WWII relics scattered as you stroll along the park. If you're planning a visit in 2020, be sure to stop by as there'll be an event in commemoration of 75 years since the war.
Address: Mile 8, Jalan Labuk, Taman Rimba, 90702 Sandakan, Sabah, Malaysia
Hours: Daily, 8am – 6pm
6. Go bird-watching at the Rainforest Discovery Centre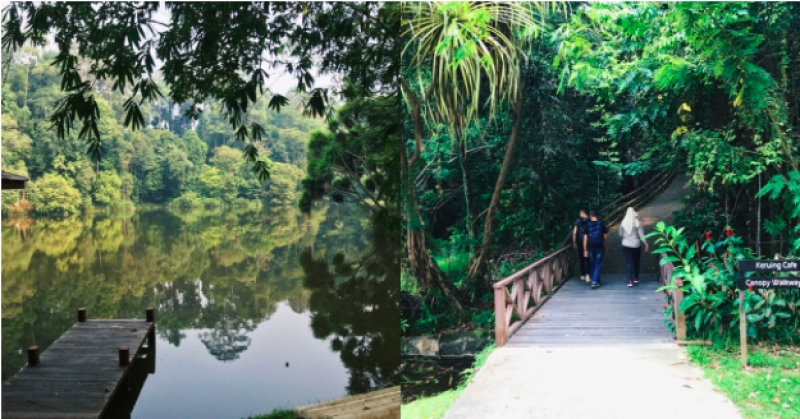 The Rainforest Discovery Centre is an environmental education centre where Muslim travellers can learn about the diverse wildlife here. The 347-metre canopy walkway will give you a birds-eye view of the lush forest. You may even spot one of the 300 species of birds found here. For a different kind of experience, be sure to join their Night Walk every Monday, Wednesday and Friday at 6pm!
Address: 90715 Sandakan, Sabah, Malaysia
Hours: Daily, 8am – 5pm
7. Test your haggling skills at Sandakan Central Market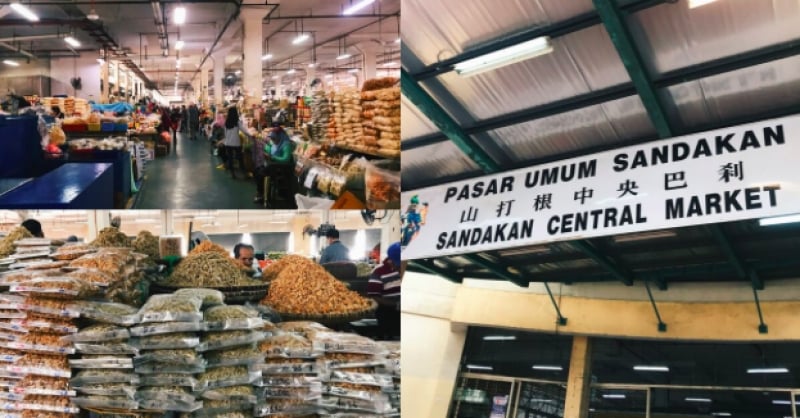 Most Muslim travellers love to live like a local when abroad. The Sandakan Central Market is the perfect place for you to experience Sandakan through the eyes of the locals. This market has rows of vendors selling the popular Ikan Bilis Mata Biru (Blue-eyed Anchovies) and even local favourite crackers like Belinjau and Amplang.

When you venture to the top floor, you'll find a quaint food court and more stalls selling clothes such as Batik shirts and popular Sabah pearls. From pearl brooches to pearl bracelets, you'll surely find a beautiful keepsake for yourself here.
Address: Jalan Pryer, Pusat Bandar Sandakan, 90000 Sandakan, Sabah, Malaysia
8. Soak in Sabah's unique culture via the Sandakan Heritage Trail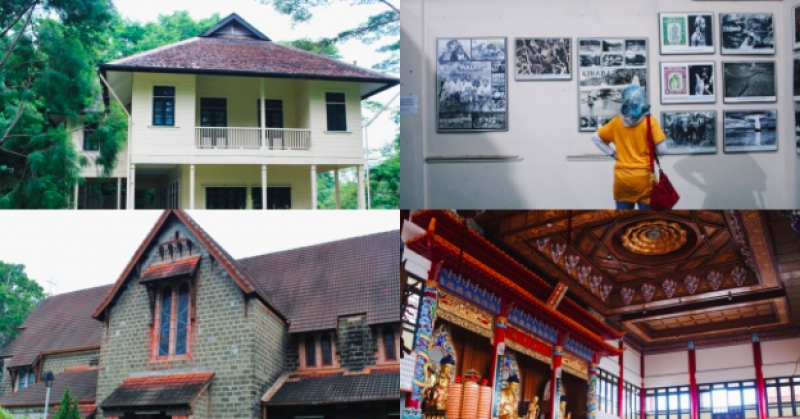 History buffs and culture vultures should definitely check out the Sandakan Heritage Trail. The trail includes various attractions scattered around the city. You will spot many billboards located along the trail with marked numbers so that you can plan your route. Do note, it might take you one hour to one and a half hours to complete the whole trail. 
The Sandakan Heritage Trail starts with the oldest mosque in Sandakan, Masjid Jamik, and covers places like the William B. Pryer Monument, Stairs with a 100 Steps before ending at the Sandakan Heritage Museum. 
9. Sample local street food at Pasar Tamu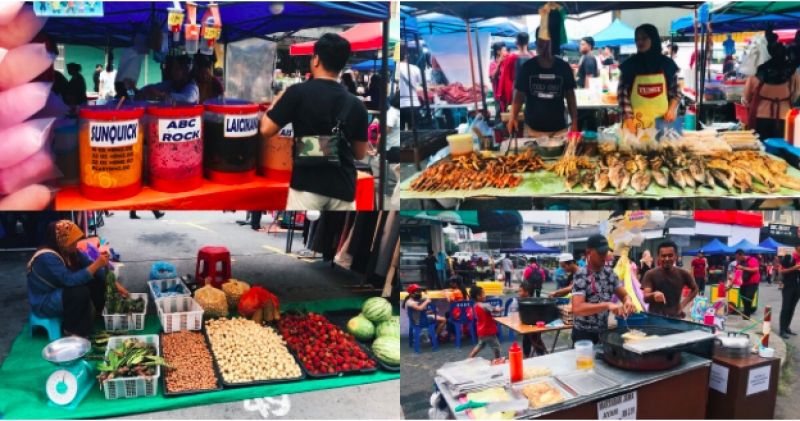 Every Saturday, locals will set up shop along the roads at Pasar Tamu selling everything and anything you can imagine. You'll find a myriad of street food from grilled fish, to fried banana fritters. There are also varying kinds of fruits such as the unique Bornean buah tarap! Muslim travellers can also grab some local snacks like Kuih Cincin which are perfect souvenirs for your family and friends back home.
10. Catch the sunset at Balin Rooftop Bistro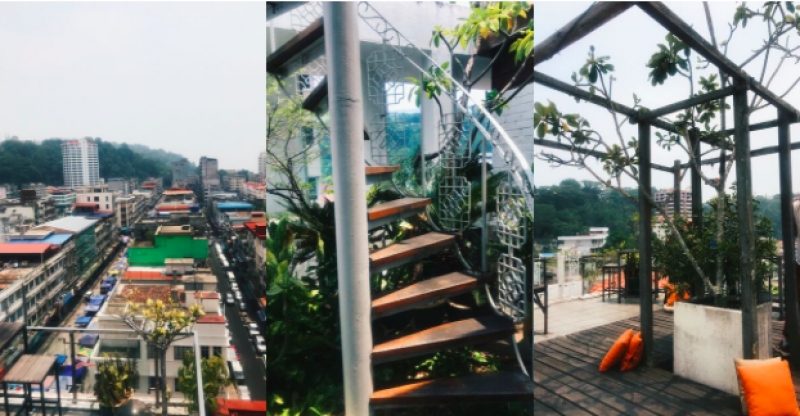 There's no better way to round up your trip here than to watch the sunset at Sandakan's Old Town. The Balin Rooftop Bistro is the ideal place for you and your travel buddies to kick back and chat about your Sandakan adventure. You'll also be treated to the best panoramic views of Sandakan from this rooftop bistro. So, grab a drink and watch as the sky transforms before your eyes. 
Address: Nak Hote, Jalan Pelabuhan Lama, Pusat Bandar Sandakan, 90000 Sandakan, Sabah, Malaysia
Also read: 5D4N Itinerary to Sabah, Malaysia – Lahad Datu, Sandakan and More!