Have you ever wondered how astronauts fulfil their prayer needs while being hundreds of kilometres away from Earth? When onboard a station orbiting around Earth at 27,500km/h, which qibla direction should an astronaut face?

"Astronauts in space witness 16 sunrises and 16 sunsets a day, so it becomes unclear when they could pray or fast," said Dr Mohammed Al Ahbabi, director-general of the UAE Space Agency.
The answer lies in a special prayer booklet issued by Dubai's Islamic Affairs Authority, which follows the timings of Makkah, Saudi Arabia. The booklet offers "the most suitable" time for prayers and fasting for astronauts visiting the International Space Station (ISS).

Astronauts at the ISS orbit the Earth every 90 minutes. This means that they will witness a total of 16 sunrises and 16 sunsets daily, making prayer times really confusing. The booklet also states that the astronaut should attempt to face Earth while praying. However, if it is too difficult and he risks missing a prayer, he should pray in any direction.

Before praying, Muslims must also perform ablution and that might prove to be challenging in space. In response to this, the booklet mentioned that astronauts are advised to take wudhu' with a grain of sand or stone. This acts as a replacement for water when it becomes unavailable or in very limited quantities.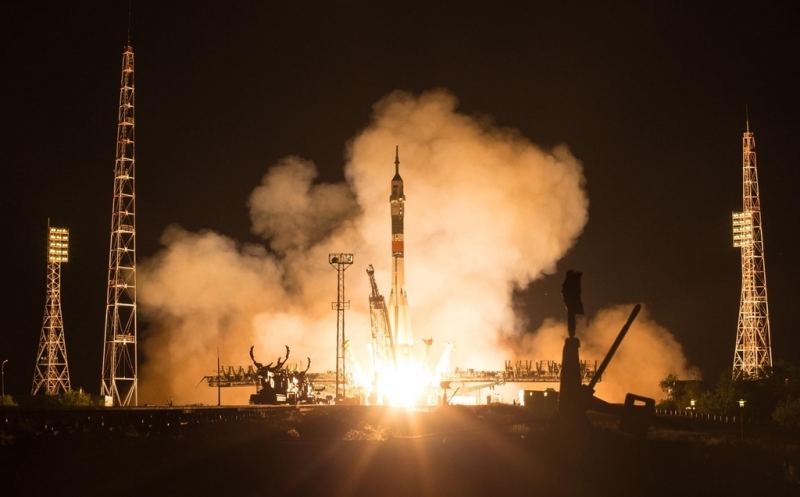 UAE's Major Hazza Al Mansouri will board the Soyuz MS-15 on Wednesday, September 25 just before 6pm (UAE time). The launch will take place at Baikonur Cosmodrome where he will embark on a mission to ISS, while etching his name in history. Major Al Mansouri will spend eight days on the station before returning to Earth.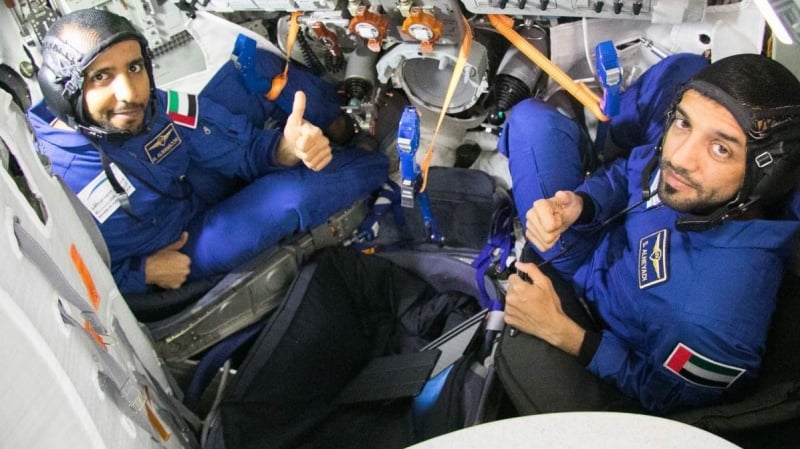 While onboard, he will present a video tour of the station for millions of Arabic speakers on the ground. He will also conduct experiments, lead a live question and answer session and treat his crewmates to a traditional Emirati meal as part of cultural exchange. 
As part of his halal diet, Major Al Mansouri will consume canned halal salona (chicken stew), madrouba (pounded meat and rice dish) and balaleet (sweetened vermicelli served with an omelette).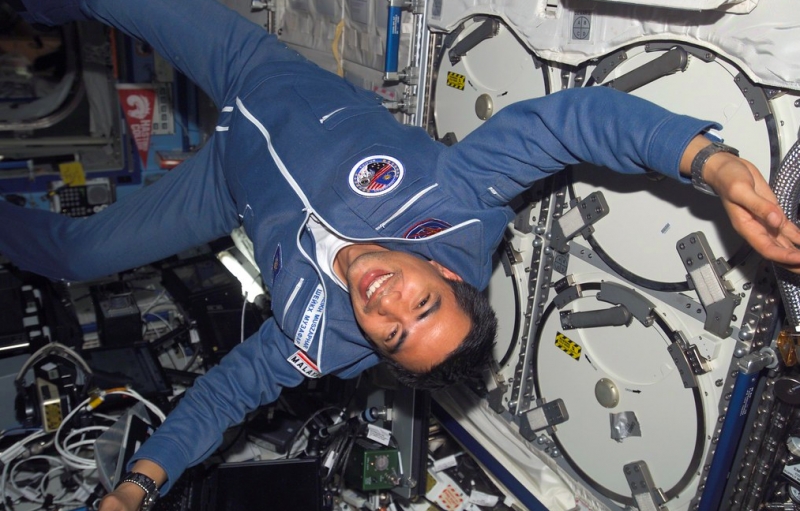 Previously, Malaysian astronaut Sheikh Muszaphar Shukor travelled to ISS during Ramadan in 2007. As a devout Muslim, he wanted to pray on time while facing Makkah. To quell all the uncertainties, Angkasa, Malaysia's space agency, convened a summit that featured 150 Islamic scholars to answer questions concerning qibla directions and prayer timings.

Sheikh Muszapher Shukor was actually issued a fatwa to follow the prayer timings of the location of launch, which at that point was Kazakhstan. Similarly, Major Al Mansouri will also be heading to space from Kazakhstan but has been advised to adhere to the prayer timings in Makkah.
"Since it [the capsule] will detach from Earth, and will be rotating around it very fast, and in different routes, there is no point of following the timings of the launch country, and Makkah as the land where the revelation [message of Islam] was inspired, takes precedent," the booklet read.

In other words, Makkah's timings are more favourable than Kazakhstan as Major Al Mansouri will not remain above the country for the entire duration of his 8-day space mission.
This mission not only represents a historical milestone for the UAE but for the Middle East and Muslim community as a whole. Major Al Mansouri will be the third Arab astronaut to go to space and the 562nd person to have been into space.