Treating the family to an unforgettable vacation is easier than you think! Especially if you pick a destination everyone will love, from the littlest kids bursting with energy to the young at heart. For getaways with the whole crew, we've got just the place in mind: Singapore, a world-class vacation destination with plenty to offer for the whole family!
It won't disappoint; the Lion City truly ticks all the boxes, with endless fun and unique things to do. Plus, there's always a ton of exciting events happening in the city, with activities that are delightful for travellers of all ages. Need even more reasons to start planning your trip to Singapore? Keep reading for some of our favourite things about this destination, including family-friendly events that will make your trip even more special.
Singapore is calling! If this destination is on your list, then you've picked a good one: It's home to the biggest, most exciting events, from dazzling holiday celebrations to electrifying sporting matches. Truly, Singapore's calendar of events is filled to the brim from January to December.
Make the most of your vacation time and drop by the events and festivals that will make your family trip even more unforgettable!
Unique reasons why Singapore is the ultimate destination for a family vacation
1. An array of interactive experiences await for fans of all ages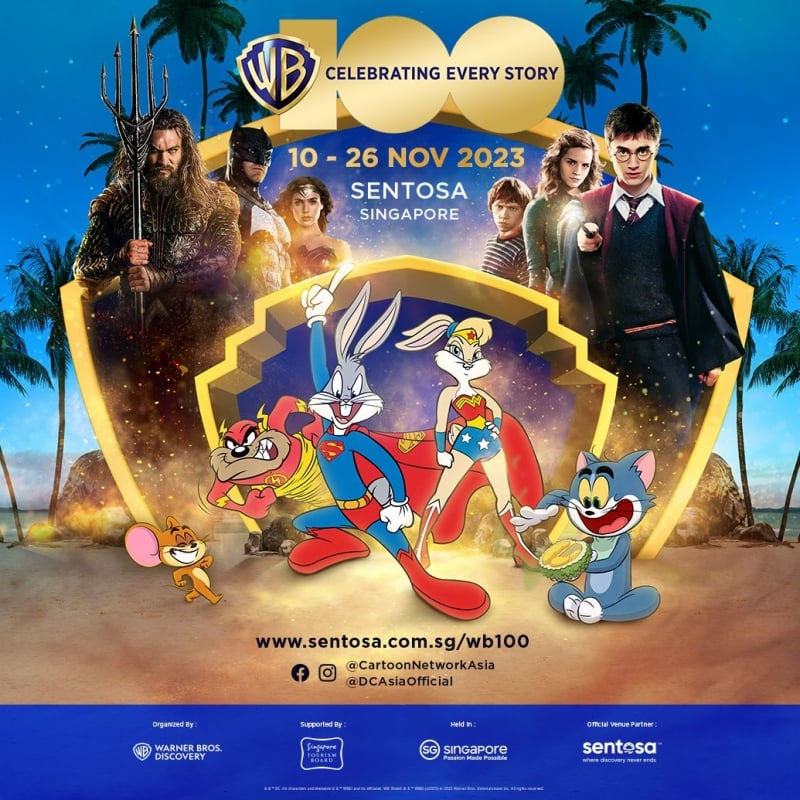 This year, there's an extra-special event coming into town: Warner Bros. Studio marks its 100th anniversary in 2023 and WB100 Celebrating Every Story will be the only large-scale event in Southeast Asia to feature 100 years of Warner Bros. franchises!
Expect a legendary celebration at Sentosa from 10–26 Nov 2023, with fun-filled games, interactive experiences, and weekend sunset movie screenings. Fans of all ages can look forward to entertaining experiences that celebrate beloved Warner Bros. icons like DC superheroes Batman and Aquaman, and classic cartoon characters like Tom and Jerry. Pose for a few photos with your childhood heroes — and don't forget to snap a pic together with your kids, too!
2. Travellers can meet their favourite comic book characters and superheroes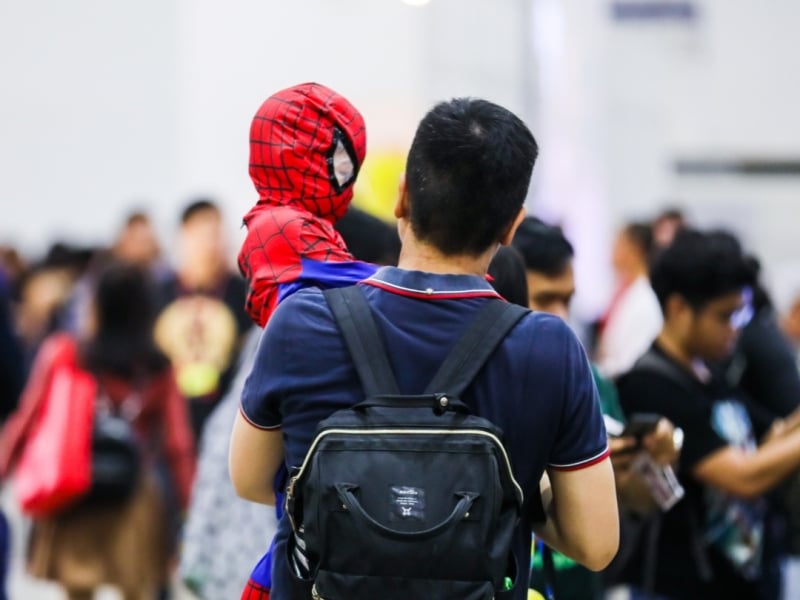 Comic book fans and pop culture junkies, unite! There are a lot of comic cons across the globe, but if you're based in Southeast Asia, the one in Singapore is one you must have on your bucket list. 
Slated 9–10 Dec 2023, Singapore Comic Con lets you geek out over pop culture's most famous caped crusaders, from the most popular Marvel characters to Star Wars jedis. Trust us: The little ones will be in complete awe at the sight of their fictional heroes! Best of all, entry is completely free for kids below 12 years old. That means you can bring the whole family without shelling out a fortune!
3. Families can enjoy the most dazzling holiday season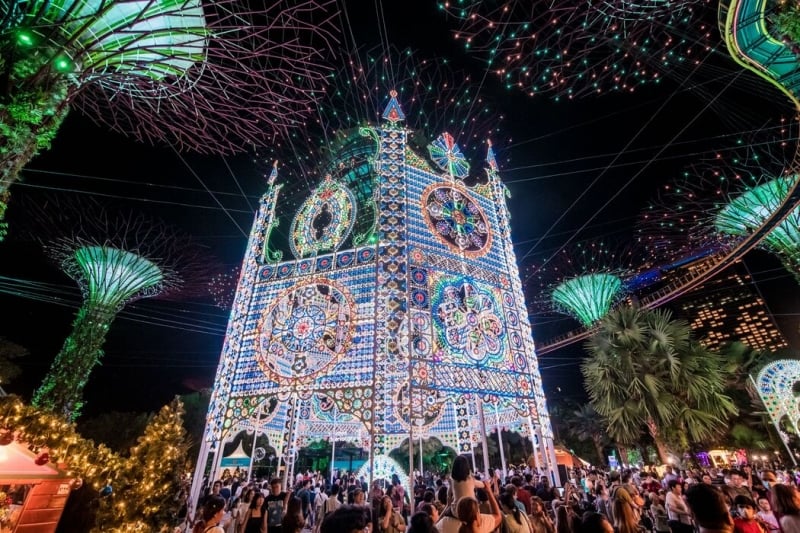 It's the most wonderful time of the year — and somehow, the festivities are even more wonderful in vibrant Singapore. Sure, you may not find a chilly White Christmas in Singapore, but there are buzzy Christmas markets, light shows, holiday-themed amusement parks, and a wide array of food fit for a festive feast. Not to mention, Singapore's famous shopping scene promises a fun experience buying gifts for all your loved ones — and for all budgets! 
If you're on vacation in Singapore from 1 Dec 2023 to 1 Jan 2024, then take the family to the Christmas Wonderland at Gardens by the Bay. A lively celebration in one of Singapore's most iconic attractions, this annual Yuletide event transforms the Gardens into a magical extravaganza of lights, and spectacle. With giant illuminations, carnival games, snowy areas, and even Santa Claus appearances, adults will be just as awestruck as the kids. Trust us: Your family holiday photos will be extraordinary this year! 
4. Celebrations and parties are absolutely epic for the whole family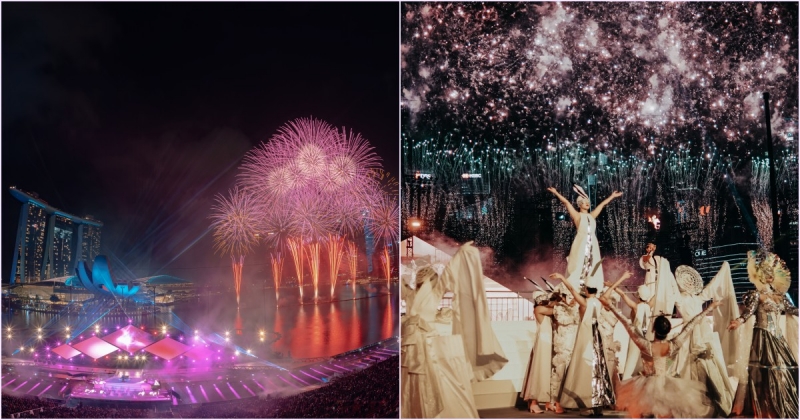 Brimming with larger-than-life attractions and one-of-a-kind experiences, it's obvious that Singapore always pulls out all the stops when it comes to entertainment. And so, we're not surprised that Singapore is home to some of the liveliest shindigs in Asia! 
There's no bigger party than the Marina Bay Singapore Countdown at the end of the year. No matter who you're ringing in the New Year with — young kids, senior parents, or party-ready siblings — this multi-sensory event is the best way to celebrate in Singapore. We're talking striking firework displays, dazzling pyrotechnics, and state-of-the-art light and sound shows at Marina Bay on 31 Dec 2023. Light installations along the waterfront promenade guarantee Instagram-worthy moments for the whole family.
5. Families can nourish their creative spirit in the thriving arts scene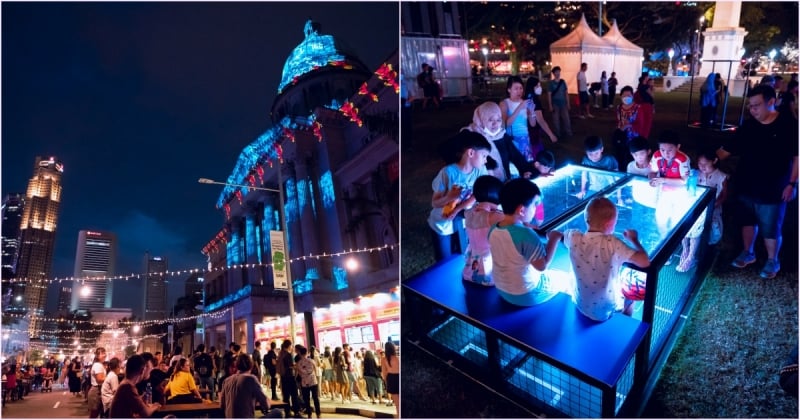 For art lovers, the colourful cultural scene is one of the top reasons to visit Singapore. It's brimming with classic museums and modern art spaces that will fill up your family itinerary. Even walking the streets will expose travellers to striking street murals and public art installations — it feels like every turn reveals new art in Singapore. Go on a scavenger hunt around the city for famous street art and nurture a love of the arts among kids and kids-at-heart! 
Dive into works of local and international artists and arts organisations at Singapore Art Week 2024 slated 19–28 Jan 2024. This 10-day art week hosts a wide range of arts events, from art fairs and large-scale exhibitions to shows and talks. 
6. Singapore's melting pot of culture makes for vibrant family vacations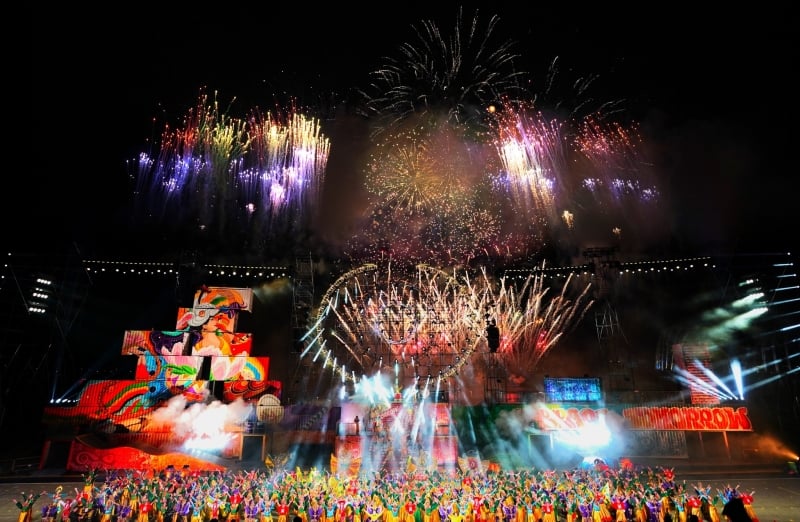 Look past the gleaming malls and world-class theme parks, and you're bound to appreciate Singapore's rich melting pot of different ethnicities. Join the festivities that bring together the different cultures making up the rich local tapestry: the Chinese, Malays, Indians, and everyone in between.
And if there's one event that encapsulates the electrifying multicultural heritage of Singapore, it's the Chingay Parade which takes place typically in February every year. The Chingay Parade will keep families completely enchanted, with colourful floats, elaborate costumes, music and dance performances, dancing dragons, and dazzling pyrotechnics. 
Book your family vacation in time for this must-experience event in Singapore. Good news: it's held on the same weekend as the Chinese New Year celebrations. So, your family will surely be busy and entertained during your entire holiday!
7. Family-oriented festivities on top of exhilarating rugby matches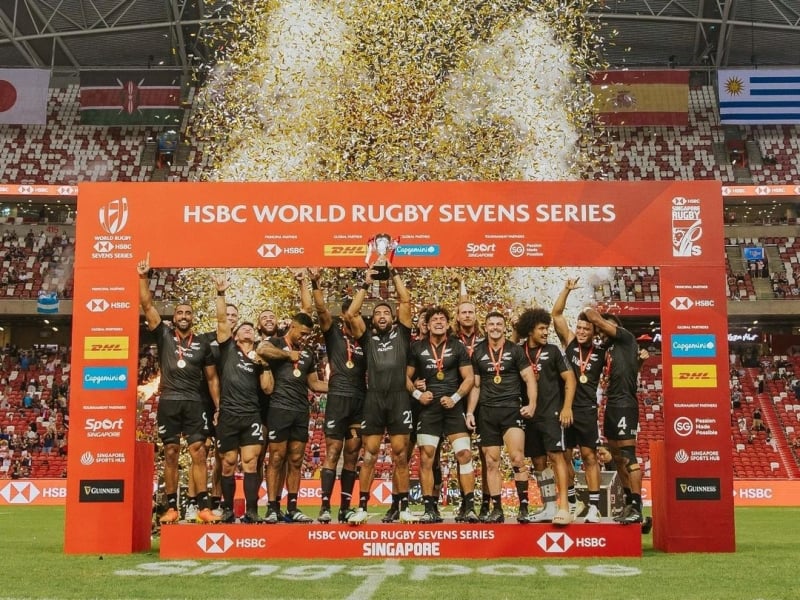 Some of the biggest sporting events in the world make their way to sunny Singapore, making it an exceptional place for vacations with athletic families and sporting fans of all ages. There's really nothing like the exhilarating vibes of cheering with the crowd and watching your favourite team win a match in person! 
For instance, do you like rugby? Time your Singapore trip on 3–5 May 2024 when HSBC SVNS sets up their stage at the Singapore National Stadium. An annual series of international rugby sevens tournaments, HSBC SVNS allows rugby fans to witness world-class athletes clash for the trophy. HSBC SVNS is more than just a game, after all. There will be thrilling rugby matches, of course; however, you can also expect live music performances, local food, and other immersive experiences. No need to break a sweat to fall in love with the world of sports! 
8. Local farms offer a fun, educational, and unique experience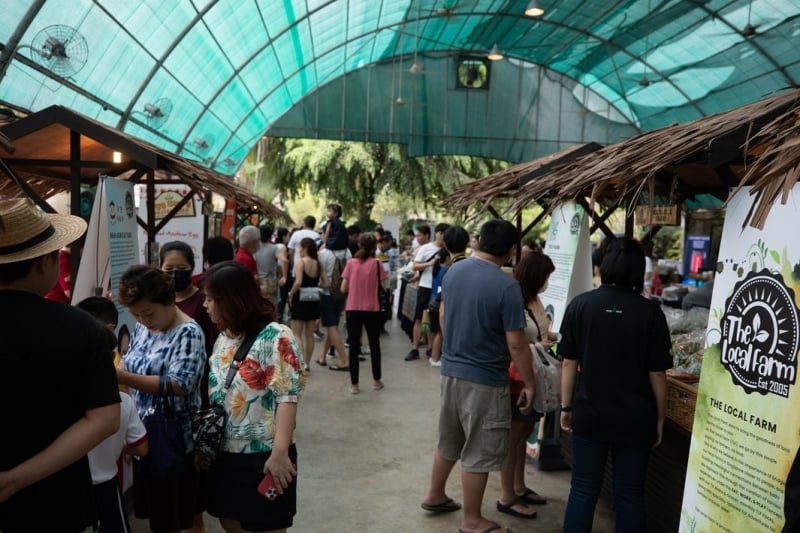 Travellers imagine Singapore as the ultimate futuristic destination, with towering skyscrapers and dazzling shopping malls. But here's a local secret: There are suburban corners where you can go back to the greener basics. 
The Local Farm leads the way, committed to bridging the gap between Singapore farmers and consumers with weekend markets in the rustic Kranji countryside. And this year, there was a bigger event in the heart of the city: The Local Farm Festival, a family-friendly three-day event at Gillman Barracks. Delicious farm-fresh food, local artisanal products, and educational workshops await. And for the kids? Experiential activities for children help the youngsters appreciate where their favourite dishes come from! 
Did you miss the inaugural festival? The Local Farm also hosts family farm stays and kid-centric adventures to foster children's interest in local farm life — you can visit with the family anytime! 
There you have it: Eight of the best reasons why your next family vacation should be in spectacular Singapore. So, we think it's time to schedule that getaway soon, right? Family fun and nonstop bonding, coming up!
And this list isn't even it — there are so many more family-friendly activities and events to look forward to all year round. Make the most of your trip and stay updated on the latest happenings in town. For more information, Visit Singapore. 
Also read: 9 Places to Buy Halal Cakes in Singapore
---
Brought to you by Singapore Tourism Board.