Unlike other women, Muslim women have three components to any of their outfits — top, bottoms and of course, the hijab. The hijab is not just a piece of cloth used to cover your head or hair. Your hijab is an integral part of your overall look. A change in your hijab style might bring your simple look to sophisticated chic in a heartbeat.
Hijab styles are always evolving in the modest fashion world. It might also vary with the climate you're in or the occasion you're dressing up for. We've narrowed down five hijab styles that are trending in 2019. Be bold, experimental and spruce up your fashion game!
1. Accessorize your hijab with earrings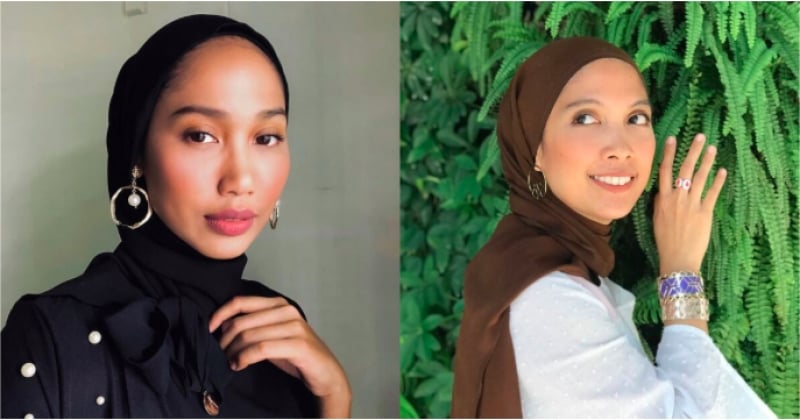 Who says hijab-wearing Muslim women can't sport some earrings? Instead of fanciful brooches, earrings are the rising star in the accessory arsenal of Muslim women. They are a simple and non-expensive way to style up your hijab look. 
You could style your earring with any hijab style that gives you easy access to your ears. Big hoop earrings or vibrant tassels are a fun way to add some sass or a pop of colour to your outfit. Otherwise, go for the simple yet chic pearl or diamonds for a more sophisticated look. 
2. Tied and draped hijab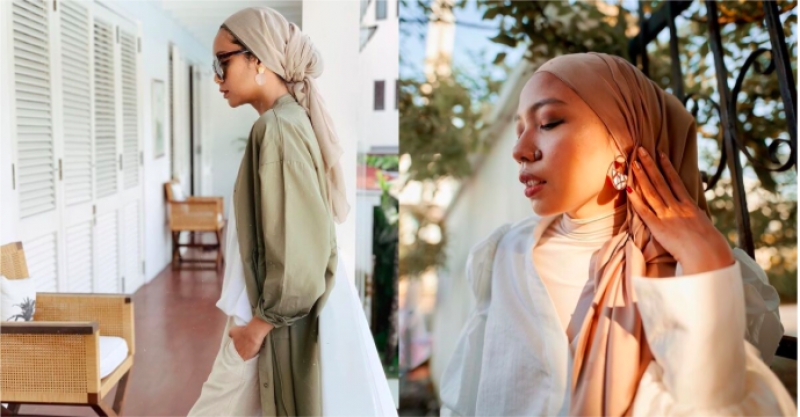 The tied and draped hijab style has been increasingly popular since this summer. This look consists of tying the ends of your hijab at the back of your neck. You could either drape it over your shoulder for a more princess-like look or simply leave it as it is. It is a fuss-free way of styling your hijab without any unnecessary pins. 
If you're worried about your neck coverage, you can pair this look with a turtleneck or high collar top. The tied and draped hijab style is best achieved with a chiffon scarf since the material is more "flexible". Also, if you're feeling fancy, pair your hijab with some classy earrings and you're ready to rock the day!
3. Hijab and hat combo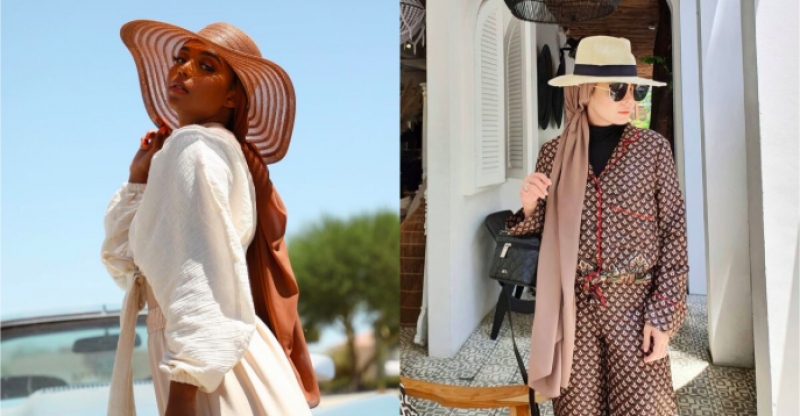 What better way to protect your skin from the sun than a hat? This hijab style is perfect for those trying to spot a massive sun hat or even a fedora while still maintaining her modesty. 
The best part of this look is that you could pair it with any hijab style. The trick to this hijab look is a low bun so that you can fit your head in the hat fully. Throw on some shades and now, you're ready for a fun day at the beach!
4. "Big bun turban" hijab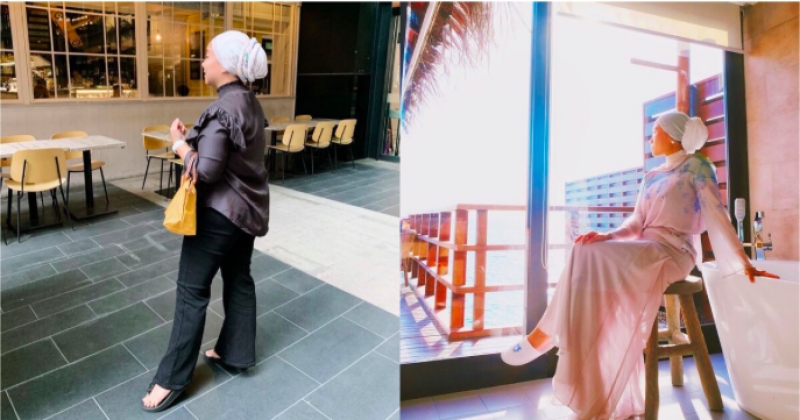 Turban hijab styles are not a new trend in the modest fashion world. They are an easy and fuss-free hijab style. Turbans are typically tucked at the top but this hijab style has a unique twist. A step up to the usual turban look is the twisted bun at the back. 
This hijab look is best achieved with a chiffon scarf as it's easier to twist and tuck. You might want to secure your twisted bun with lots of pins to prevent it from unravelling during the day. The big bun turban is perfect for both casual and chic looks. Again, you can easily pair it with your favourite earrings or even a stylish necklace. 
5. Loosely draped hijab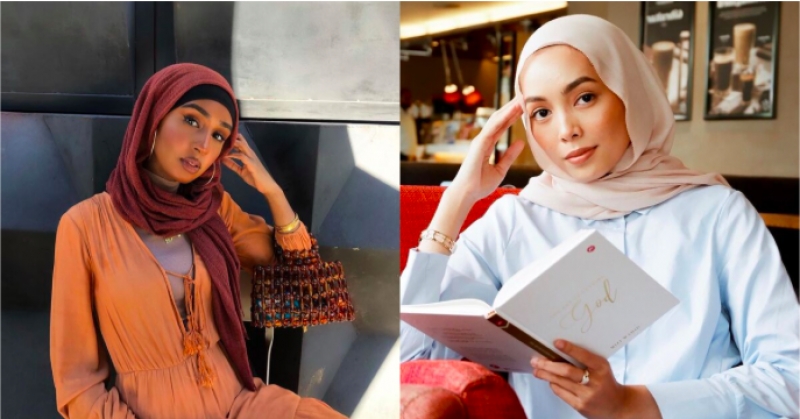 This might be the simplest hijab look yet. Perfect for any lazy day, the loosely draped hijab style can be fashioned using any material. You simply wrap your scarf around your head before draping it behind your shoulders. No pins needed! It might be easier to style this look using a cotton scarf than a chiffon or satin scarf as it'll more likely stay in place. 
Even with a limited wardrobe, any Muslim woman can style her outfit effortlessly with these simple hijab styles. Whether you're catching a quick bite or attending your best friend's wedding, these five trendy hijab styles are perfect for any occasion. Who says Muslim women can't do fashion?