Home to a myriad of crafty boutiques and unique eateries, a trip down Bugis, especially the streets surrounding the Sultan Mosque, will definitely add a splash of colour to your day. Every corner is an Instagram-worthy spot with walls covered with larger than life street art. By day and night, these streets are crawling with locals and tourists alike, topping off with a refreshing upbeat ambience.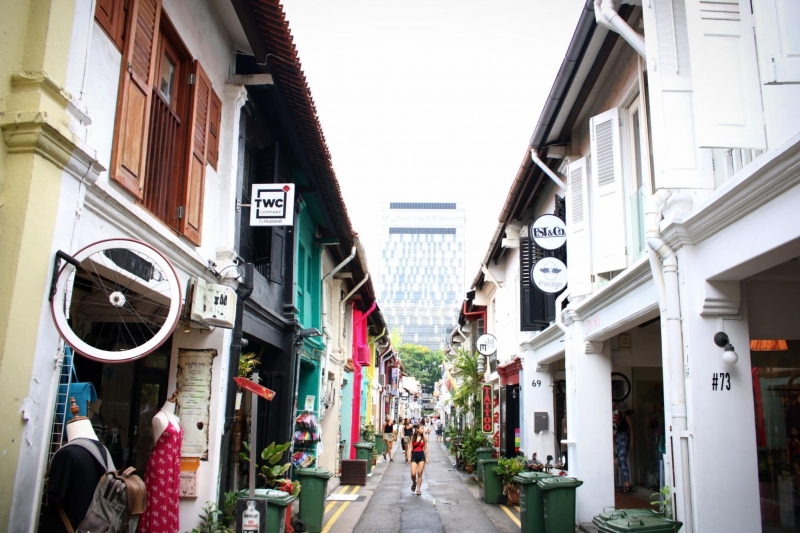 Back in the days, the Arab and Muslim traders settled down in this cosy area, and till this day it is one of the most convenient areas to look for halal food. You'll be spoilt for choice with this list of halal restaurants surrounding the Sultan Mosque, so don't fret about missing your prayers!
Haji Lane
1. Mad Sailors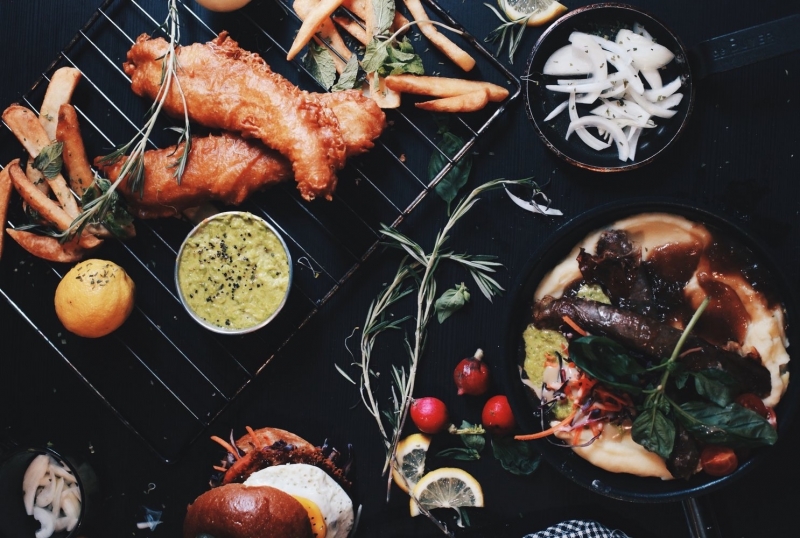 Dying for some classic Fish N Chips, not just any kind but the authentic British style? Head down to Mad Sailors for all your British cuisine cravings! Take your time to peruse through their extensive menu. You'll be back on forth on settling for the classic dishes or their mouth-watering listings. Serving the traditional thick chips instead of slim fries, Mad Sailors aim to provide the finest British dining experience.
Address: 24 Haji Lane, Singapore 189217
Hours: 12pm – 10pm on Monday to Thursdays, 12pm – 11pm on Fridays, 10am – 11pm on Saturdays and Sundays
Halal status: Muslim-owned
2. Safari Cafe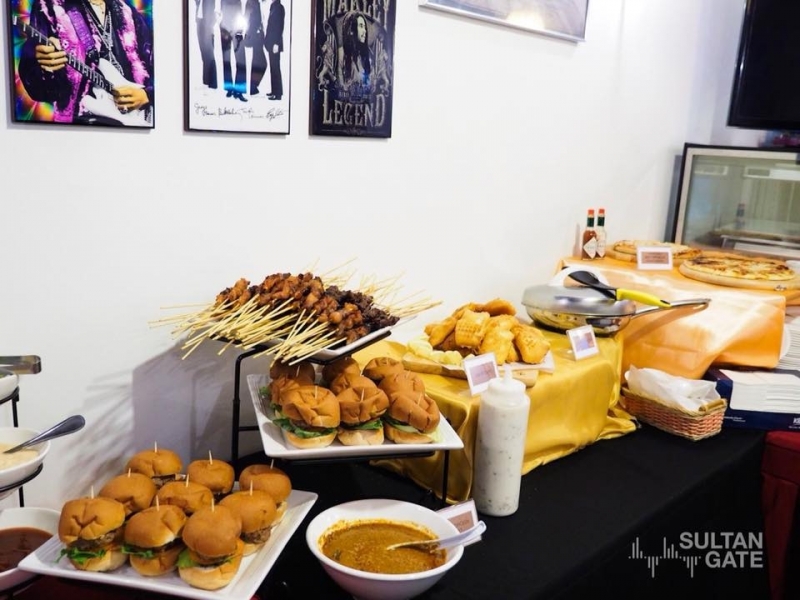 This cozy halal cafe serves up an eclectic mix of Western and Asian dishes. Safari Cafe is an ideal place to satisfy your steak cravings. Offering a wide range of meat, from chicken to lamb to beef, this is the place to go that'll leave you fully satisfied for dinner! If you're in a group, make your way to Safari cafe to enjoy some sliders. 
Address: 57 Haji Lane, Singapore 189250
Hours: Daily, 11am – 10pm
Halal status: Muslim-owned
3. Limaa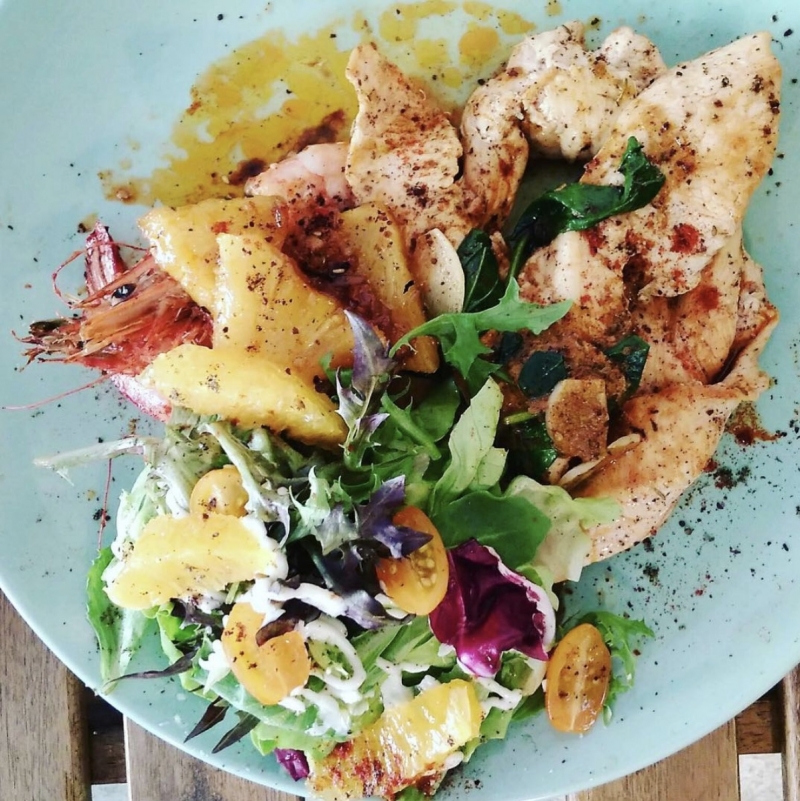 In search for a hearty toast dish for breakfast? Or a sandwich for lunch to last the afternoon? Limaa serves up some mean breakfast sets as well as sandwiches! From light, perky options to their heartier, heavier dishes, this halal restaurant has got you covered whatever your heart desires!
Their Open-faced Avocado Toast is worth a try, as well as their side dishes like Tender Beef Nachos or Honey Buffalo Wings.
Address: 51 Haji Lane, Singapore 189244 Haji Ln, Singapore 189244
Hours: Daily, 9.30am – 4pm
Halal status: Muslim-owned
4. I Am Cafe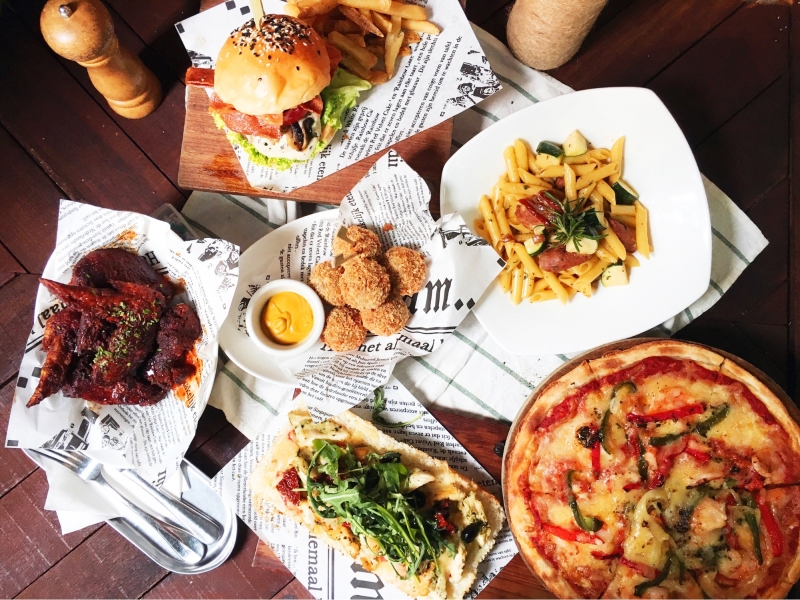 One of the first few cafes you'd come across is I Am Cafe, located at the corner of Haji Lane and North Bridge Road. With both indoor and outdoor seating available, this halal cafe is an ideal brunch spot for people-watching lovers!
With a full range of western menu, it also includes a kids menu for families with children (or even for some of us with a smaller tummy)!
Address: 674 North Bridge Road, Singapore 188804
Hours: Sundays – Thursdays 9am – 11pm, Fridays and Saturdays 9am – 1am
Halal status: Halal-certified
Bali Lane
5. & Why…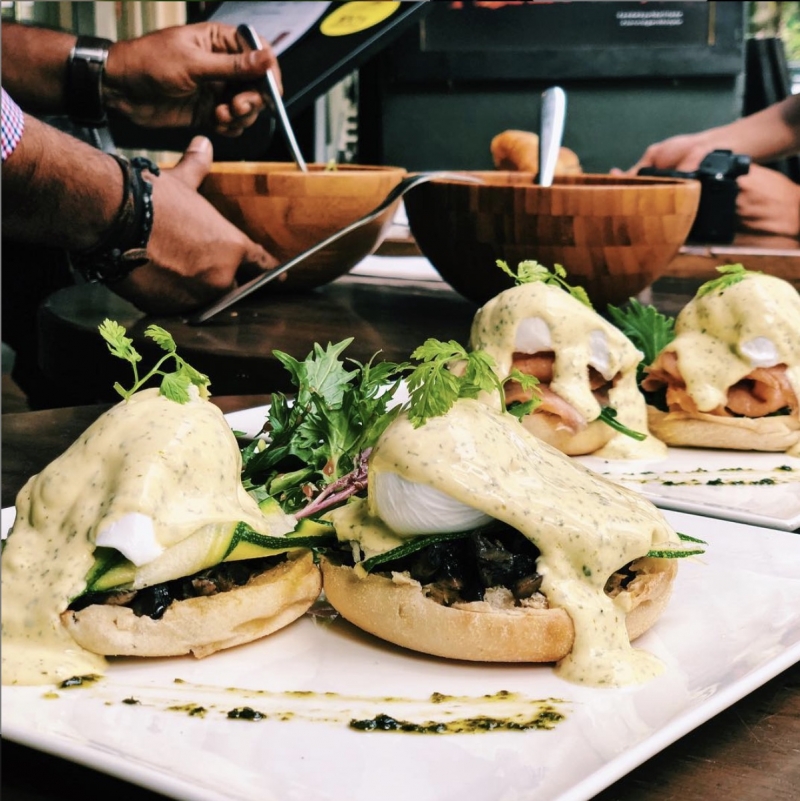 A sister cafe to I Am, & Why… is inspired by the classic New York delis of the 1920s. With impeccable presentation and juicy, saucy meat, these hearty halal dishes will fill your tummy with yummy.
A famous dish is the Cast Iron which is a cast-iron pot filled to the brim with baked beans, beef bacon and sausages — perfect for an afternoon lunch!
Address: 30/31 Bali Lane, Singapore 189867
Hours: Weekdays 12pm – 10pm, Weekends 10am – 10pm, closed on Wednesdays
Halal status: Muslim-owned
6. Krave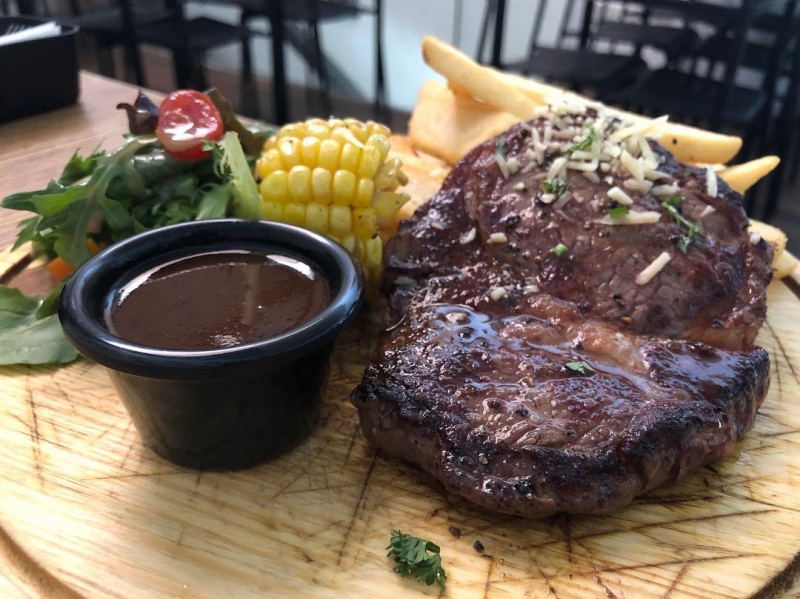 Whether you're in for a bucket of truffle fries or a pan of well-done steak, Krave welcomes you with open arms and tantalising aroma. On top of their delicious Western menu, a series of Malay dishes are available as well, complete with quenchers and scrumptious desserts.
As it is a well-known halal cafe, it is best to call in for reservations, especially for bigger groups. Walk-ins, although possible, may not be able to cater to larger groups of customers on busy days.
Address: 28 Bali Lane, Singapore 189864
Hours: Sundays to Thursdays 11.30am – 10pm, Fridays and Saturdays 11.30am – 11pm, Closed on Mondays
Halal status: Muslim-owned
7. Wakuwaku Yakiniku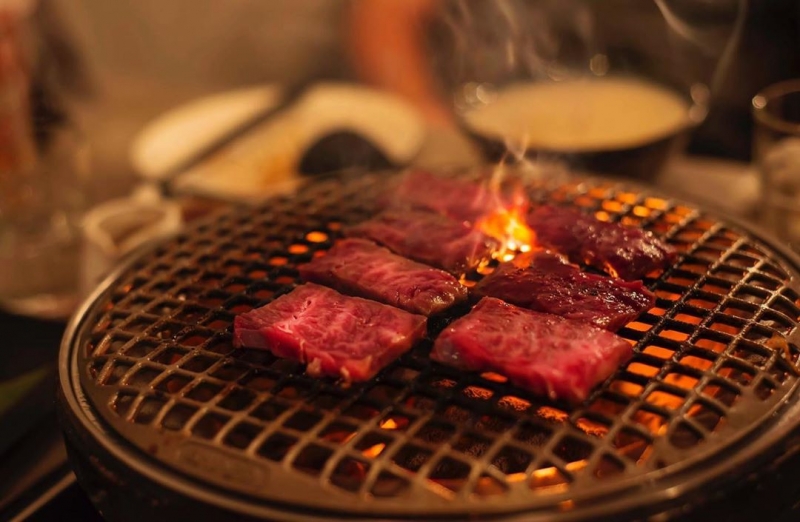 From the people behind Fatpapas Burgers and Shakes, this new kid on the block is Singapore's first halal yakiniku. Muslim foodies will find authentic Wagyu beef here, just like in Japan. Since it is relatively new, it might be hard to locate a full menu for now. But some of the highlights of their halal menu is the Beef Platter, consisting of varying cuts of meat. You are to grill your choice of meat on the grill which means you can expect a piping hot meal with a taste of barbeque goodness. 
Address: 27 Bali Lane, Singapore 189863
Hours: Daily, 5pm – 9pm
Halal status: Muslim-owned
Also read: 10 Halal Japanese Restaurants in Singapore for a Taste of Japan
8. Fatpapas Burgers and Shakes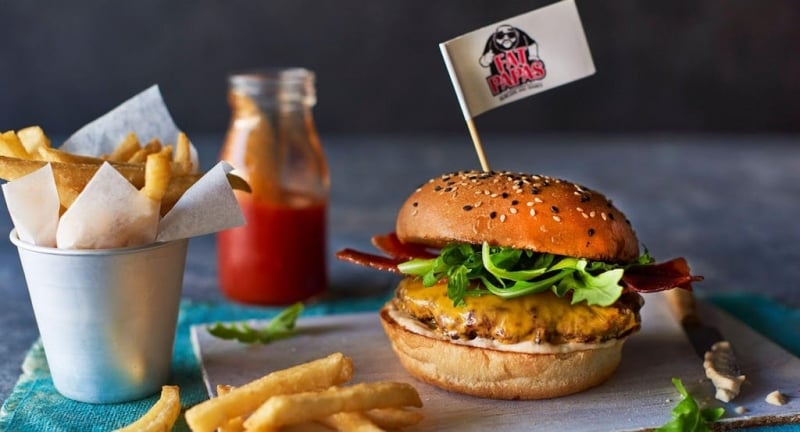 Want to try not just a classic cheeseburger? Fat Papas specialises in serving mouth-watering halal burgers of an unimaginable combination of flavours! There is even the option to do-it-yourself! On top of the burgers, Fat Papas serve noodle-based dishes as well. Be sure to get a milkshake to complete your meal!
Address: 17 Bali Lane, Singapore 189853
Hours: Sundays – Thursdays 12pm to 10pm, Fridays and Saturdays 12pm – 10.30pm
Halal status: Halal-certified
Arab Street
9. All Things Delicious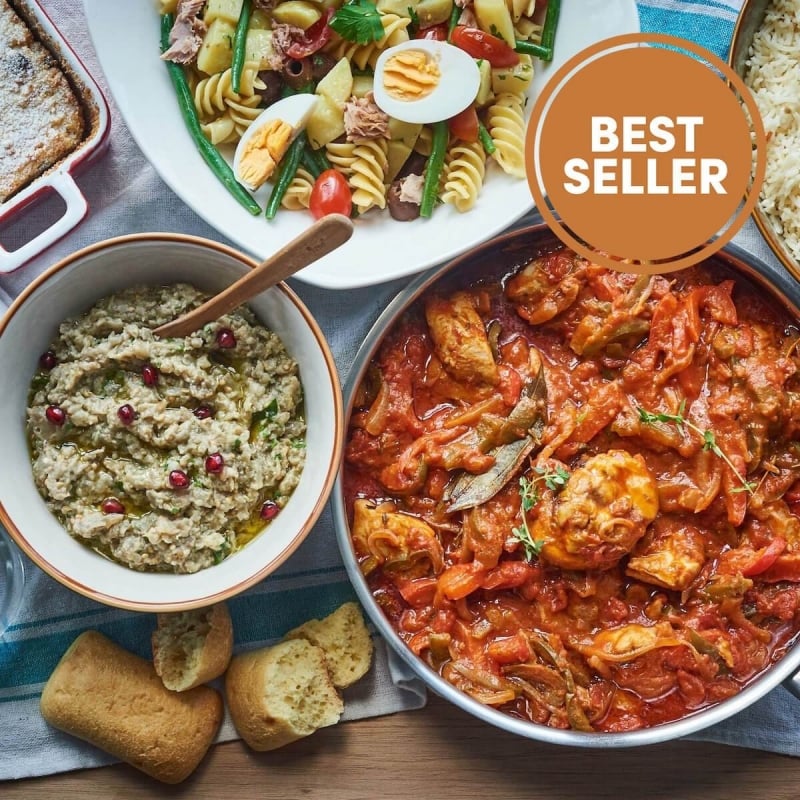 A restaurant for all, All Things Delicious covers immaculate breakfast sets and hearty delicious lunch deals. For those breakfast lovers, this is the place for you! Offering all-day breakfasts, the Shakshouka is a must-try for this halal restaurant! 
If there's still extra room in your tummy, try out their scrumptious pastries and cakes, especially the Bread and Butter Pudding. For those who don't fancy an all-day breakfast, lunch courses are served as well, which includes the amazing Soy Glazed Salmon.     
Address: 34 Arab St, Singapore 199733
Hours: Weekdays 8am – 7pm, Weekends 9am to 7pm, closed on Mondays
Halal status: Halal-certified
10. Fika Swedish Cafe and Bistro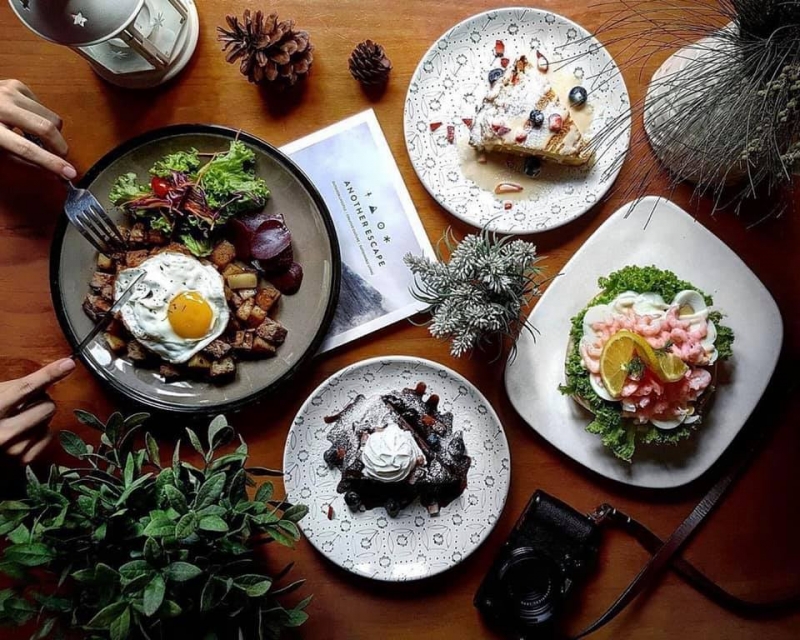 At the corner of Arab Street and Beach Road, you'll find this unique halal restaurant. Fika prides itself in serving up home-cooked traditional Swedish dishes such as delicious Swedish Meatballs and Swedish Lamb Stew. Their extensive menu will leave you spoilt for choice with a variety of dishes from cold sandwiches to crepes. Be sure to look out for their seasonal menu for something different!
Address: 257 Beach Rd, Singapore 199539
Hours: Sunday – Thursday 11am – 10pm, Friday and Saturdays 11am – 11pm
Halal status: Halal-certified
Bussorah Street & Baghdad Street
11. Hararu Izakaya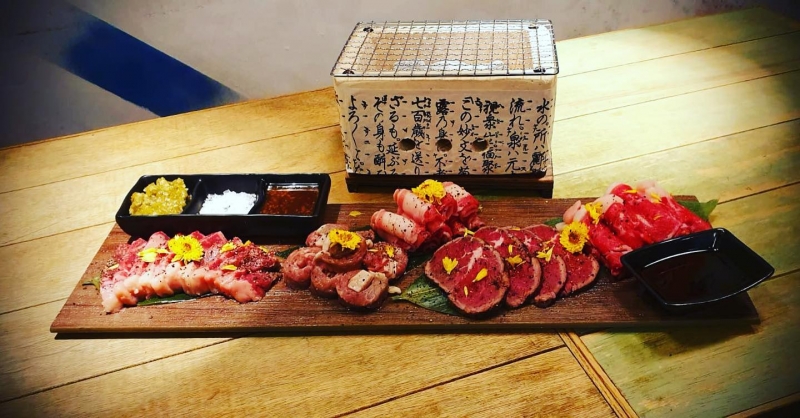 Known to be the first ever halal izakaya restaurant in Singapore, Hararu Izakaya is located in the heart of Bugis area. If you fancy authentic halal Japanese cuisine while roaming the streets of our sunny island, this halal restaurant has you covered! From rice bowls to cold sobas, Hararu Izakaya does not disappoint!
Offering the traditional Japanese-style tatami dining, you can opt for that or the regular tables or bar seating. It's recommended to make reservations if you're keen on the tatami dining as it gets really crowded during peak hours. 
Address: 16 Bussorah St, Singapore 199437
Hours: Mondays – Thursdays 12pm – 3pm & 5pm to 11pm, Fridays – Sundays 12pm – 11pm
Halal status: Muslim-owned
12. Positano Risto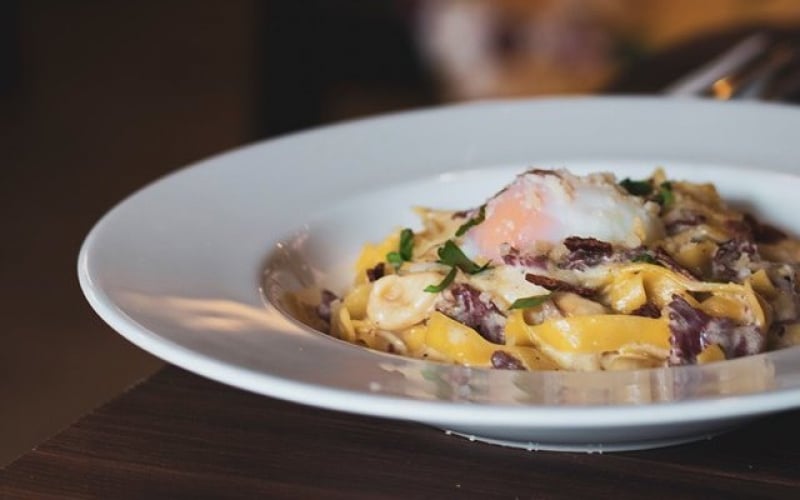 Halal yet authentic Italian food is hard to come by. Positano Risto is one of the few halal restaurants in Singapore that serves a wide range of our favourite Italian dishes. With their dizzying selection of pasta and pizzas, you are in for a true Italian dining experience when you're here. 
Address: 66 Bussorah St, Singapore 199479
Hours: Sunday – Thursday 11.30am – 10pm, Friday 11.30am – 11pm, Saturday 11.30am – 12am
Halal status: Muslim-owned
Also read: Best Halal Italian Restaurants in Singapore – Pasta, Pizzas and More
13. The Malayan Council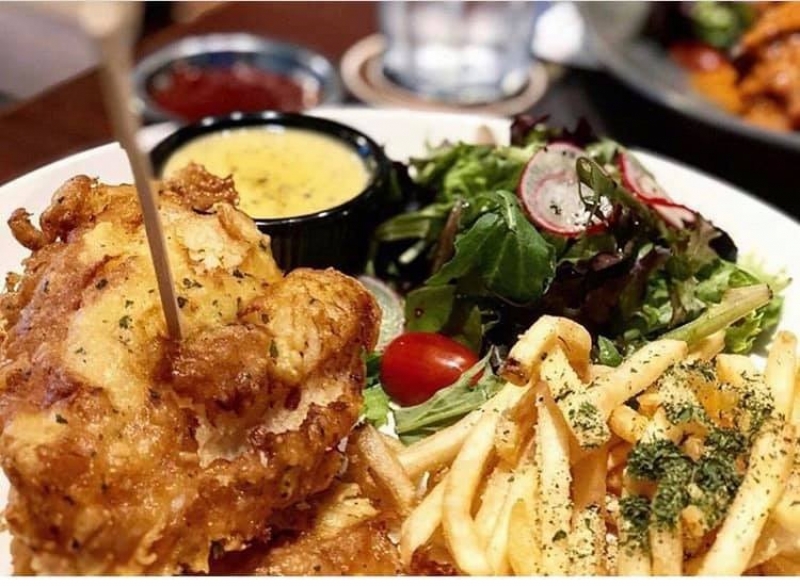 Known for their Malay-Western fusion dishes as well as very, very generous portions, the Malayan Council is an ideal place for a chill session with friends and family. The Roti Kirai Beef Ribs is a must-try for first-timers! Be sure to order yourself their famous Ondeh-ondeh cake, to share or alone, while sipping a cup of coffee.
Address: 71 Bussorah St, Singapore 199484
Hours: Daily, 11.30am – 11pm
Halal status: Muslim-owned
14. La Marelle Cafe and Boutique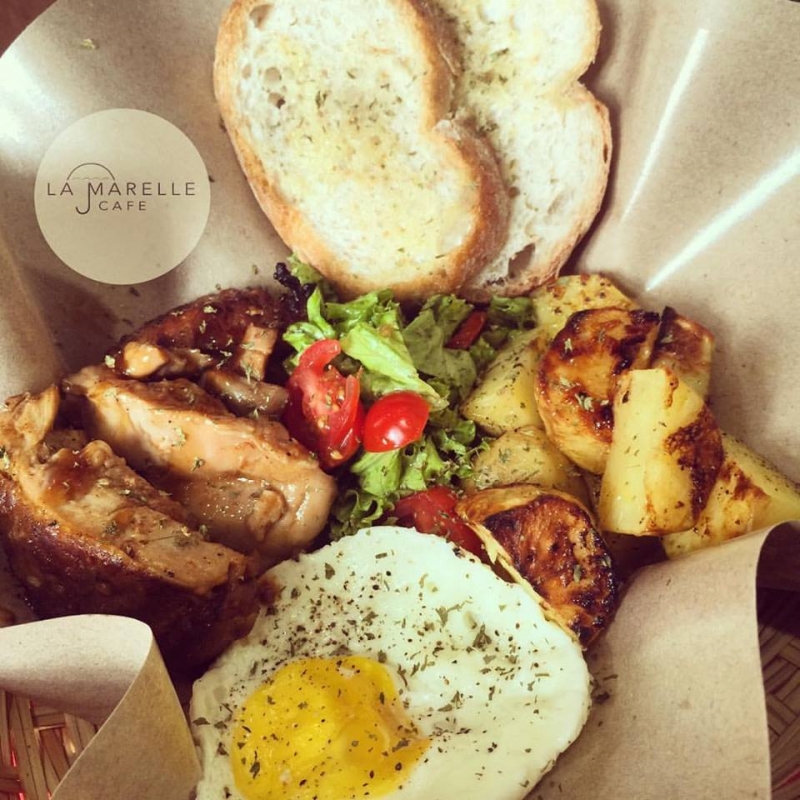 Located just across from the famous Kampong Glam cafe, tucked away on the second storey overlooking the street and roadside is a hidden gem of a cafe called La Maralle. While known for its desserts and blended drinks and milkshakes, this halal cafe offers brunch dishes as well as spaghetti and pizza. 
While the cafe opens till late, it may be a good idea to drop by earlier as some options on the menu may become unavailable later in the day.
Address: Baghdad St, 25a Singapore 199664
Hours: Daily, 10am – 11pm
Halal status: Muslim-owned
Jalan Klapa and Jalan Pisang
15. Stack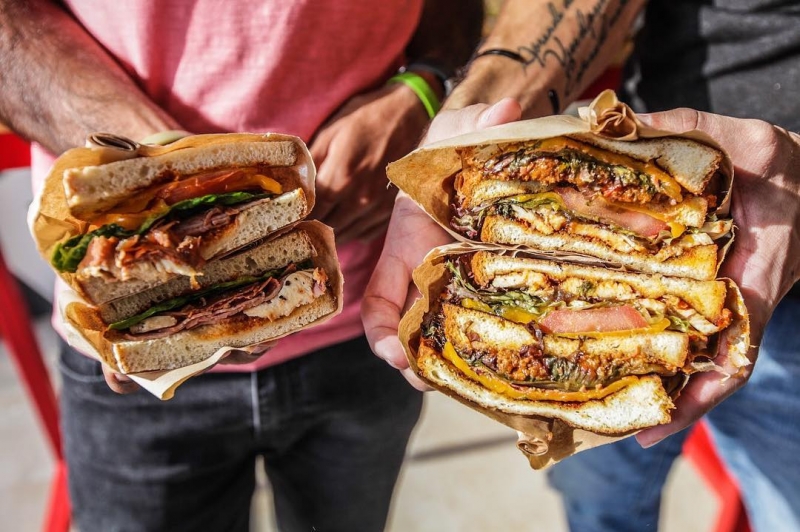 Are you opting for sweet but your friend wants savoury? Fret not, Stack ensures that all palates will be satisfied! Using various types of homemade bread, this halal restaurant guarantees generous servings, and are humble in their service!
Try The Makcik or The Blue Steel, just some of the customers' favourites! If sandwiches are not up to your fancy, pizzas are available on the menu as well.
Address: 4 Jln Klapa, Singapore 199316
Hours: Sundays to Thursdays 11am – 5pm, Fridays and Saturdays 11am – 10pm
Halal status: Muslim-owned
16. Chix Hot Chicken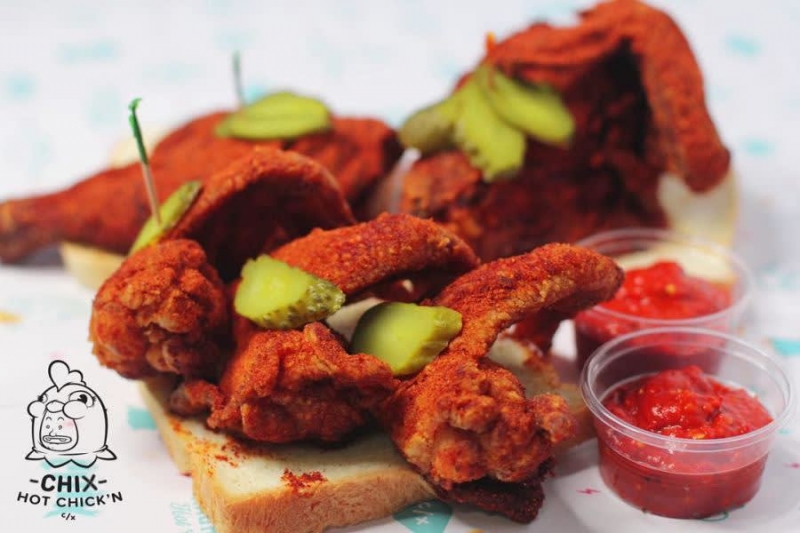 Chicken lover or not, Chix Hot Chicken steals the heart of old and new customers.Offering hot halal Nashville chicken wings, make sure to put this halal restaurant is on your food bucket list! 
Co-owned by Singapore's first Singapore idol, Taufik Batisah, the reputation of this restaurant does not disappoint the quality of dishes they serve. With different levels of spiciness offered, there's a little something for everyone's tastebuds!
Address: 1 Jln Pisang, Singapore 199069
Hours: Monday – Saturday 12pm – 9pm, closed on Sundays
Halal status: Muslim-owned
17. Royals Steakhouse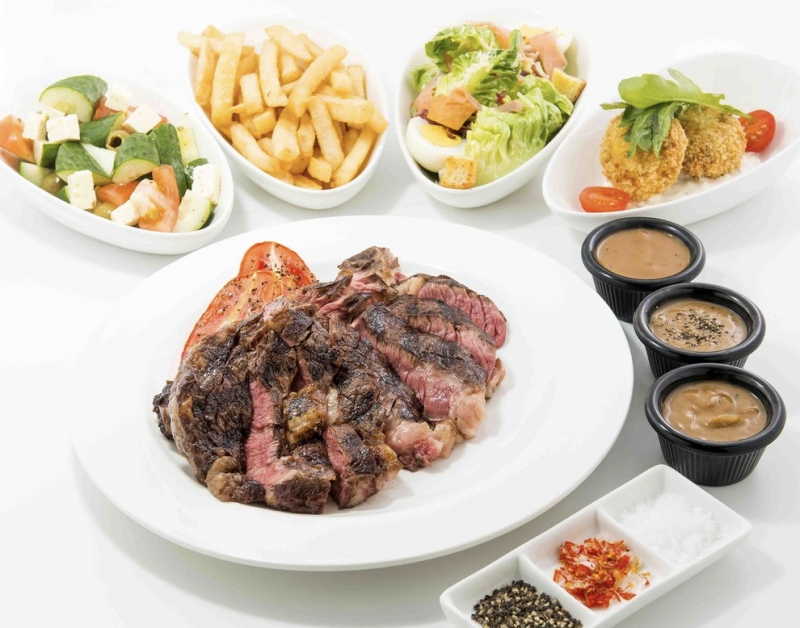 Feeling fancy and craving for some high-quality steak? Head over to Royals Steakhouse! The lamb is imported directly from Australia, and they go the extra mile to season their meat for serving. Pair your dish with some excellent thirst quenchers, adding a pop of colour to your meat-filled table!
Address: 10 Jln Pisang, Singapore 199077
Hours: Sundays to Thursdays 1pm – 10.30pm, Fridays 2pm – 11pm, Saturdays 1pm – 11pm, closed on Tuesdays
Halal status: Halal-certified
Along North Bridge Road
18. Afterwit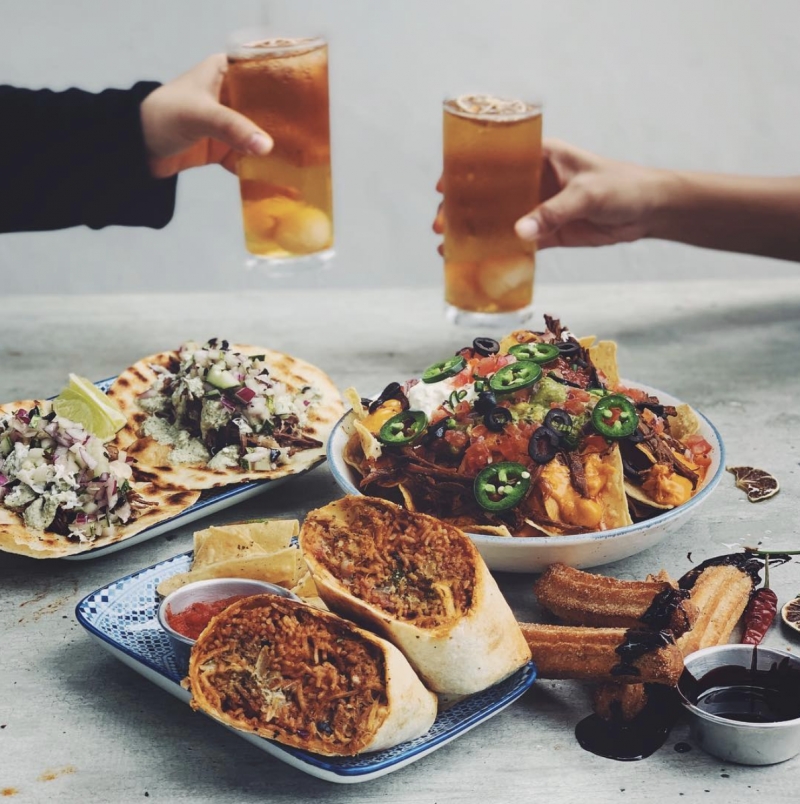 Need a halal Mexican fix? Head over to Afterwit, known for their Mexican dishes consisting of tacos and quesadillas and cheesy burritos! Here's what makes Afterwit unique and a must-go: they serve a local twist to the classic Mexican cuisine. Keep a lookout for their beef briyani and nasi lemak!
Address: 778 North Bridge Rd, Singapore 198746
Hours: Sundays to Thursdays 12pm – 10pm, Fridays and Saturdays 12pm – 11pm
Halal status: Halal-certified
19. Tipo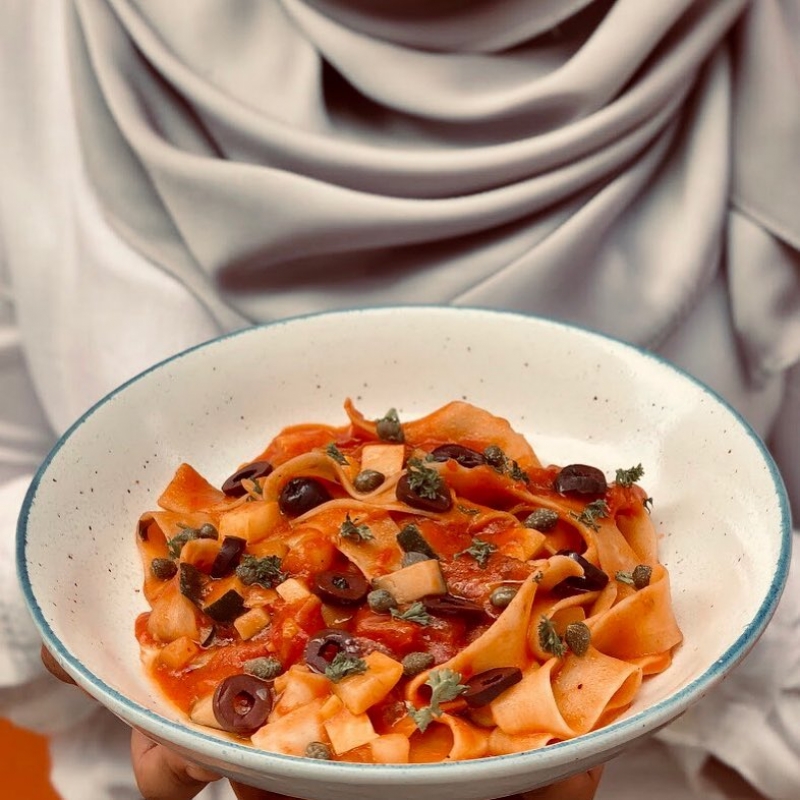 If you're suffering from "authentic pasta" syndrome after your vacation in Italy, then you should head down to this quaint halal restaurant for a pasta fix. This halal restaurant offers Muslim foodies an extensive selection of artisanal handmade pasta. Besides their readily available menu, you could get crafty and customise your own pasta dish!
Address: 785 North Bridge Rd, Singapore 198753
Hours: Daily, 12pm – 10pm
Halal-status: Muslim-owned
20. (working title) Burger Bar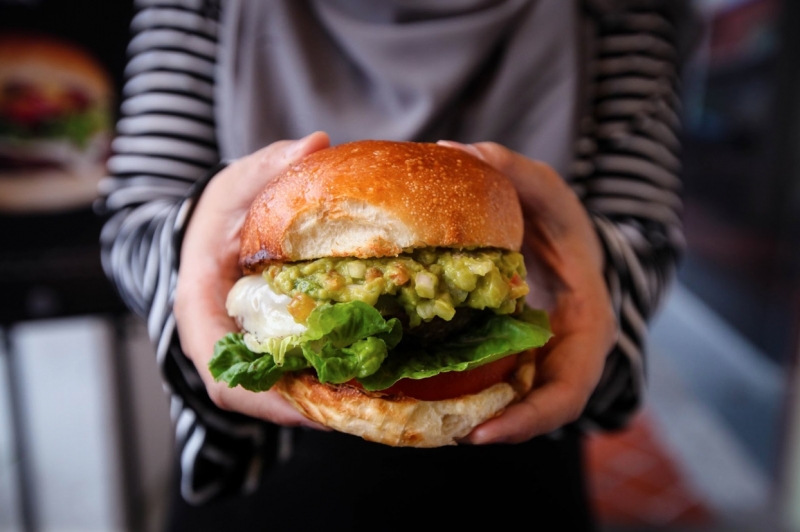 This halal restaurant barely needs any introduction with being one of the originals in the Bugis area. Since its relocation from Arab Street, (working title) Burger Bar is still serving up tantalizing burgers with favourites such as the Classic and Magic Mushroom. You simply have to order yourself a side of their tasty Truffle Tater Tots and don't forget to wash it all down with a Bandung Latte!
Address: 783 North Bridge Rd, Singapore 198753
Hours: Daily, 12pm – 10pm
Halal-status: Muslim-owned
Also read: Best Halal Burger Joints in Singapore That Are Not Fast Food Chains
21. The Ramen Stall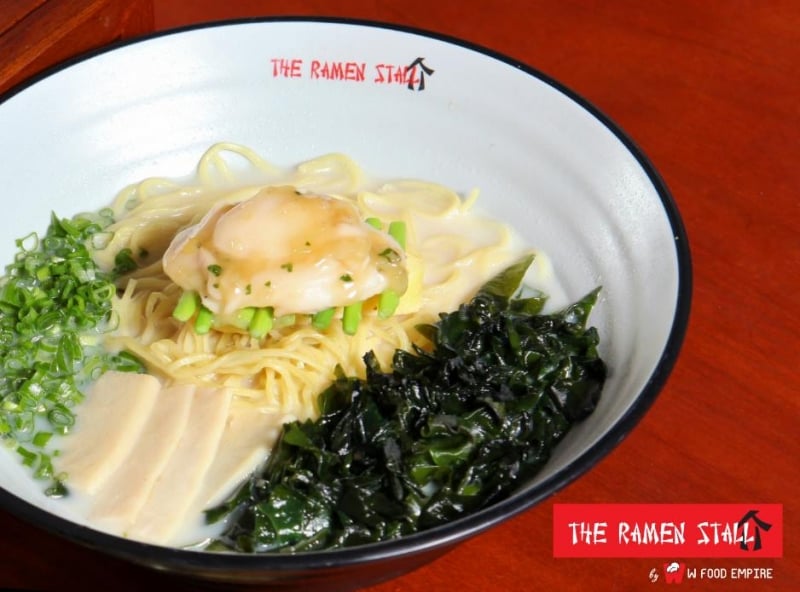 If you have a hankering for Japanese food, this halal restaurant in Bugis is for you. The Ramen Stall boasts an eclectic mix of Japanese food. Best known for their volcano ramen, this halal restaurant also serves up some mean Japanese dishes from sushi to okonomiyaki. With its long opening hours, The Ramen Stall is perfect hangout spot for all you night owls. 
Address: 787 North Bridge Road, N Bridge Rd, 198755
Hours: Weekdays 5pm – 5am, Weekends 12pm – 5am
Halal-status: Halal-certified
22. The Dim Sum Place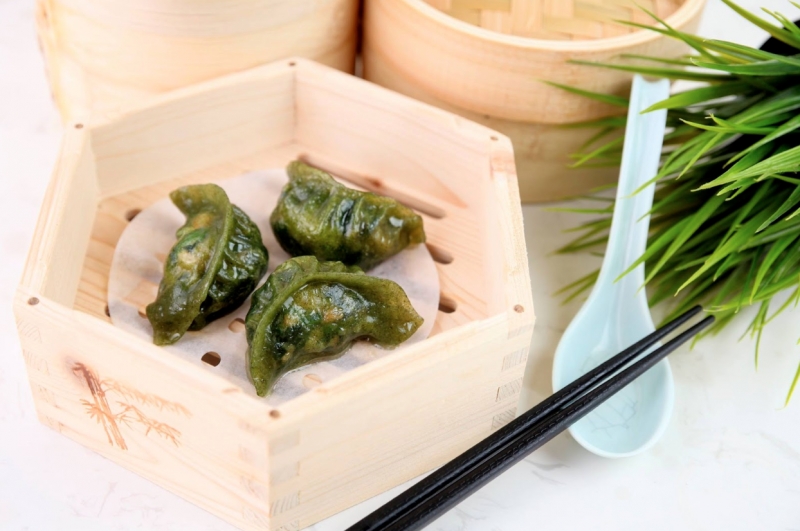 Halal dim sum restaurants are hard to come by in Singapore especially if you aren't willing to travel to the ends of this island. This is why The Dim Sum Place is the perfect halal restaurant to satisfy all your Chinese cuisine cravings. It has an extensive menu of your favourite dim sums like Siew Mai and the Golden Sand Bun with a mix of unique flavours such as their jade coloured Spinach Dumplings. 
In the mood for something else? This halal restaurant in Bugis also serves up hearty servings including claypot rice, noodles and unique dishes like Coffee Chicken. There's truly something for every taste bud here!
Address: 791 North Bridge Rd, Singapore 198759
Hours: Sunday – Thursday 11am – 2.30pm & 5.30pm – 11pm, Friday and Saturday 11am – 2.30pm & 5.30pm – 5am
Halal-status: Halal-certified
23. The Hashtag Cafe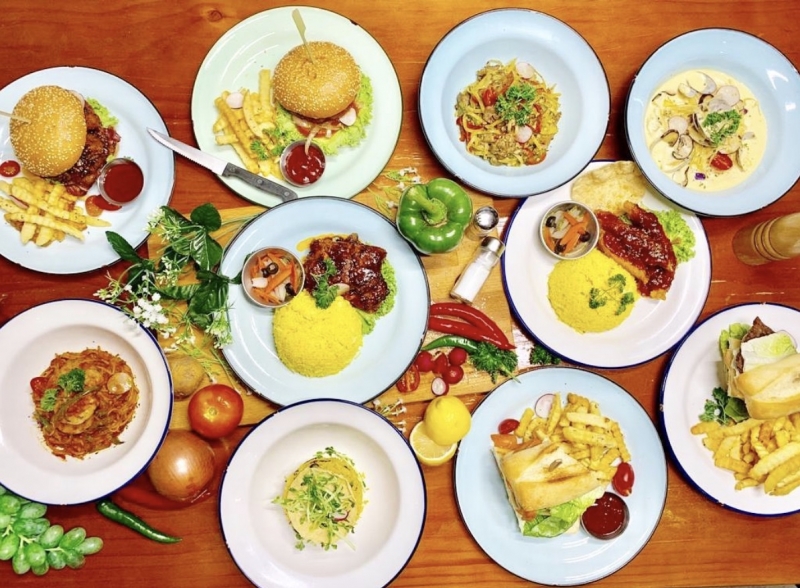 Offering hearty, fulfilling dishes as well as light snacking for a quick fuel, The Hashtag cafe serves rice-based dishes to burgers, and even spaghetti! Adding their own twist to the classic dishes, try out their Egg Royale which is like the classic eggs benedict, just The Hashtag-style!
Address: 743 North Bridge Rd, Singapore 198711
Hours: Sunday – Thursdays 11am – 10pm. Fridays 3pm – 11pm, Saturdays 11am – 11pm
Halal status: Muslim-owned
Aliwal Street and Kandahar Street
24. Kaw Kaw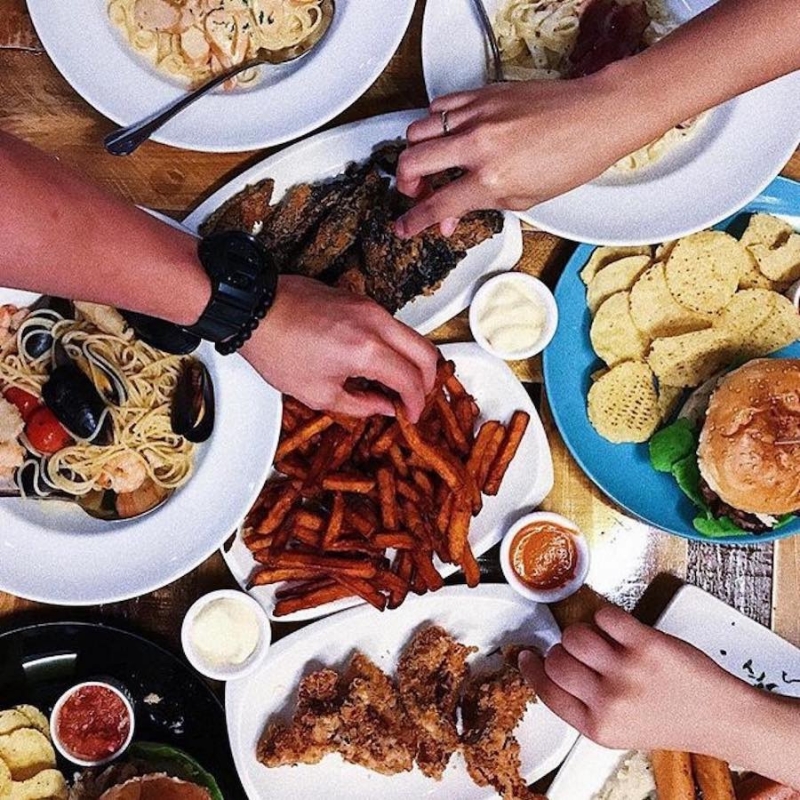 Ideal for big groups and artsy people alike, Kaw Kaw's interior concept is just as splendid as their quality cuisines! With a mini stage set up at the front of the restaurant, local gigs take place occasionally, often on weekends, and transforms this halal restaurant into a lively vibe to the place.
Burgers and waffle desserts are known to be best sellers, but I personally enjoyed their juicy lamb shank. Not to mention their amazing range of thirst quenchers will make you come back for more!
Address: 28 Aliwal St, Singapore 199918
Hours: Sunday – Thursday 12pm – 8.30pm, Friday 3pm – 9.30pm, Saturday 12pm – 9.30pm
Halal status: Muslim-owned
25. Tash Tish Tosh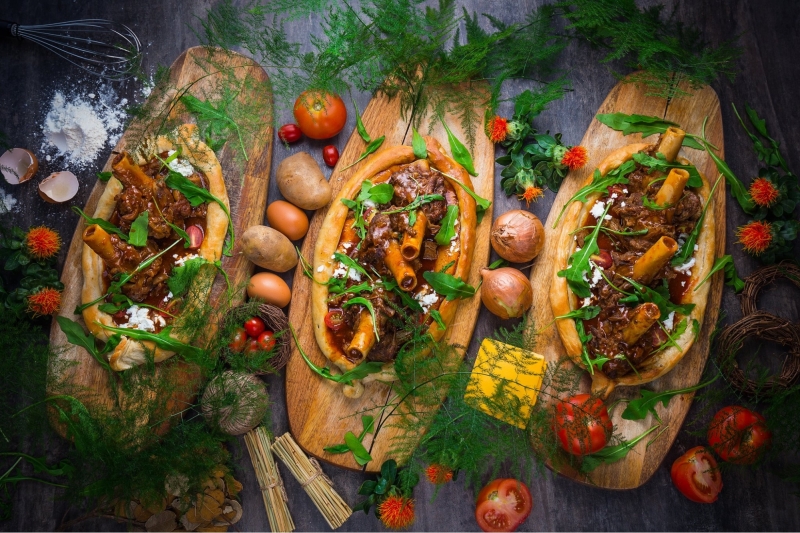 Looking for American-style stews and steaks? Why not get a Malay twist while at it? A haven for meat-lovers, Tash Tish Tosh uses local herbs and spices to whip up their American-inspired cuisine. Try out their well-known Buffalo Wings and the Tash Toolang Stew if everything on the menu is so mouth-watering it's hard to pick.
Address: 50 Kandahar St, Singapore 198900
Hours: Daily 11.30am – 11pm, closed on Mondays
Halal status: Muslim-owned
Also read: 6 Halal Restaurants in Singapore That Serve Typically Non-Halal Dishes